First semi lockdown haul this year! We are now able to go out to restaurants, woohoo! Got again very cute items this time, pink and lilac which as you know, lilac is my current obsession.
Make sure you follow my 21buttons account as I post all of my outfits there, these included!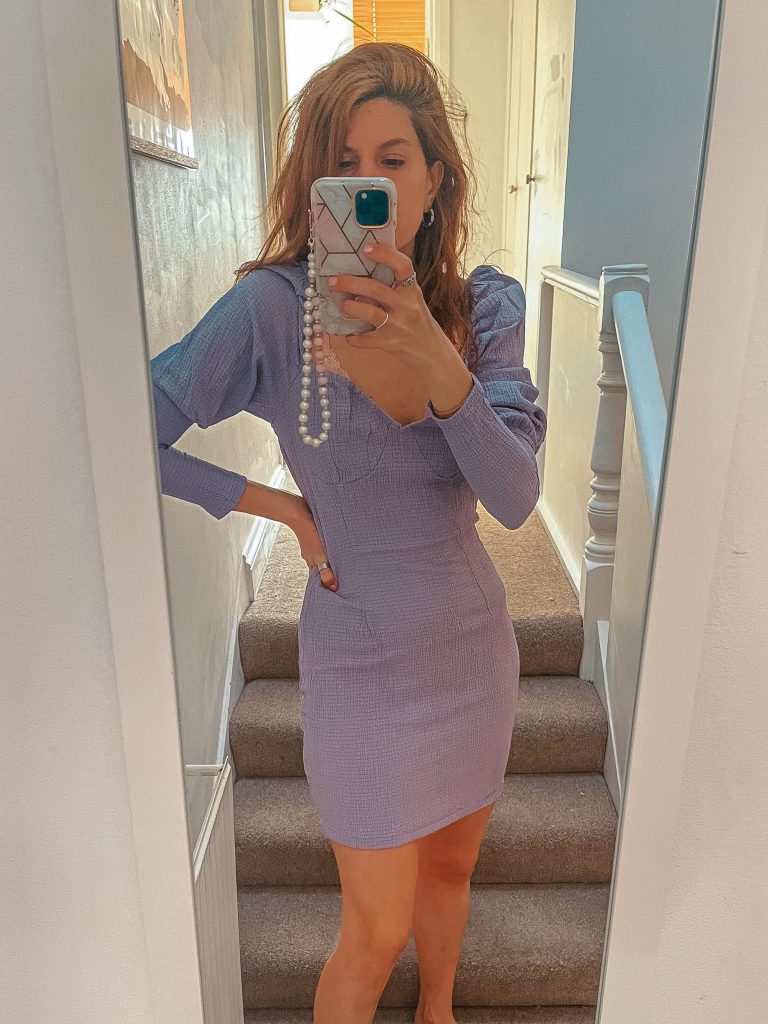 First outfit this Lilac Puff Sleeve Bodycon Mini Dress – Ashleigh. This lovely long sleeve dress is perfect for girls with reasonable bra size else the sleeves fall a bit to the side. I sized up because I didn't want it too tight to my body and it was a bit big for me overall. The texture is crepe-like and it looks more expensive in real life than in photos. It's pretty but not so much my style, not so sure if I'll use it very frequently and if I do it's likely because it's lilac.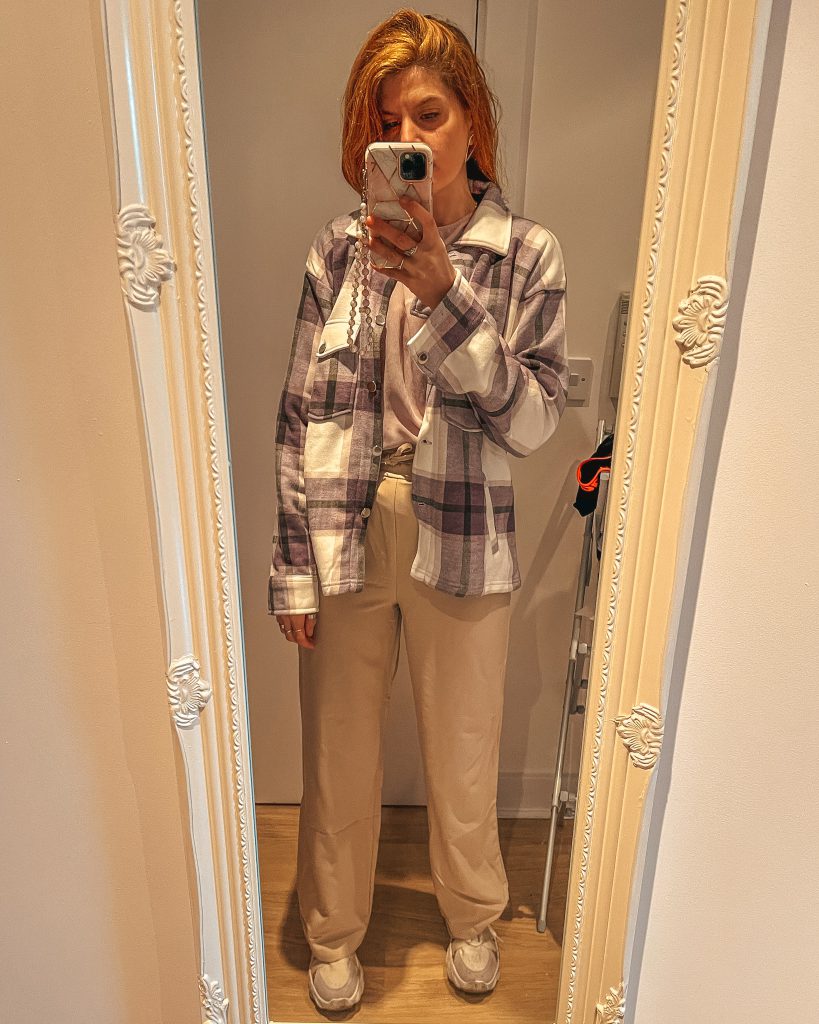 Second outfit is two pieces. First piece is the Lilac Check Print Oversized Button Up Pocket Shacket – Isabella. This cute check print jacket is not only lovely because it's lilac but because it goes with everything and it's quite warm and cozy for the winter. It's quite oversized so definitely size down! I paired the jacket with a pink t-shirt and these Stone Wide Leg Elasticated Back Trousers – Sarah featuring a cinching elasticated waist, a pleat detailing, a wide leg fit and pockets for when you're on the go, this insane piece is perf for dressing down or up. I dressed it with some chunky trainers and a nice blouse.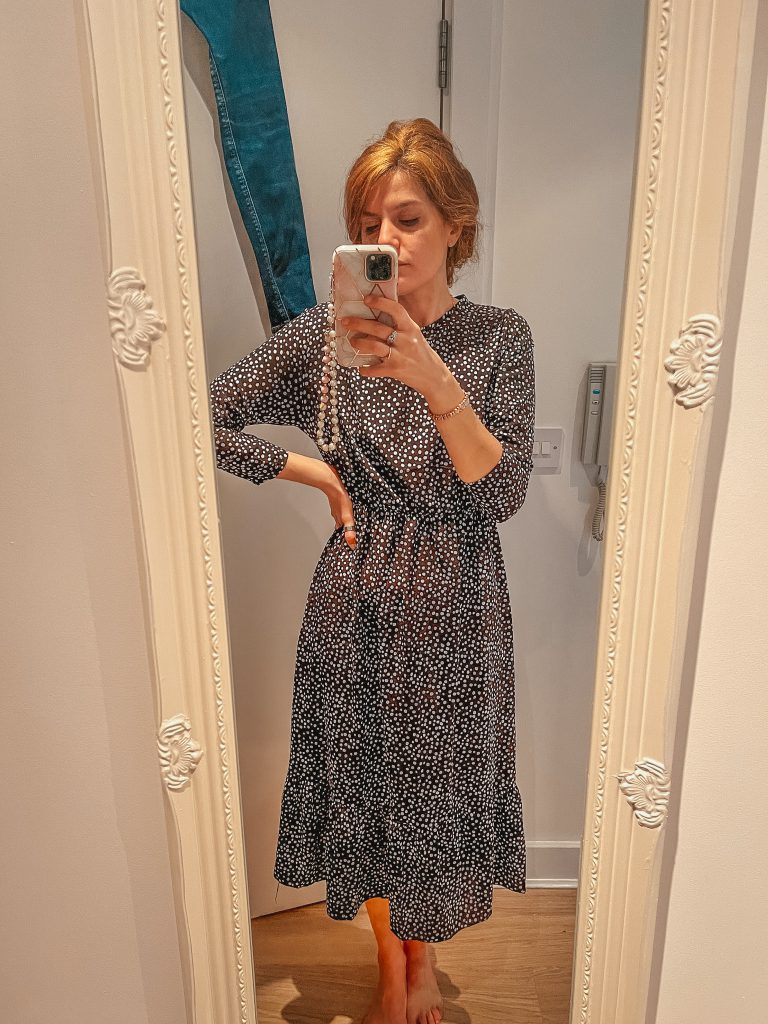 Last item of the haul is this Black & White Dalmatian Print Midi Dress – Naomi. Featuring an on trend dalmatian print design with 3/4 quarter sleeves in a midi length, this dress is quite elegant, and perfect for the more reserved girls who are not all about the cleaveage. Would be perfectly paired with a high waist bum bag or belt and something colourful.
What do you think about this haul? Already getting items for my next one!
If you liked this article, do me the great favor of leaving a comment and following me on Instagram (@travelwithpau). Feel free to say 'Hello!' I don't bite. And make sure you save the article for later!