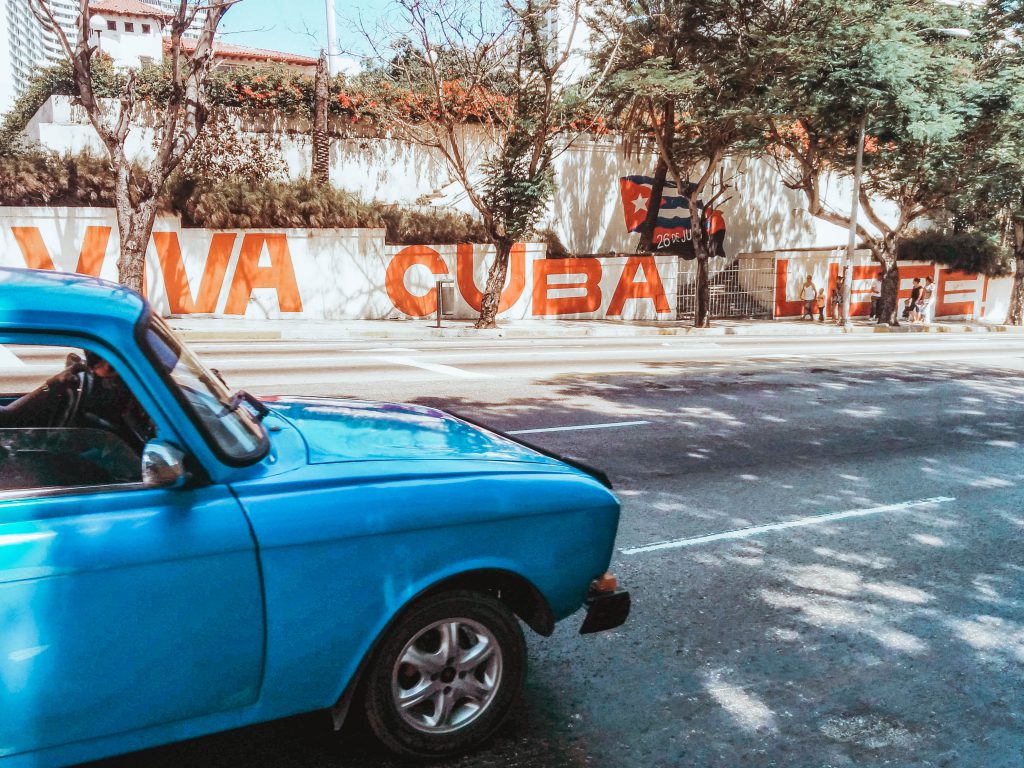 Havana was the first city I visited in Cuba and was definitely one of the highlights of my Cuba trip. Everything you hear about Cuba comes alive in Havana, but you realize it's much more than what you heard! Riding from the airport I couldn't help having my eyes wide open while watching the old buildings and the colorful cars. It's like a different world, actually it's like being in a different time: exactly 6 years ago. See below all the best things to do in Havana as well as accommodation advice.
Things to in Havana
Walk around Havana Vieja
One of the 15 municipalities of the city, Havana Vieja (or Old Havana) is probably what will pop to your mind when you think about a postcard of Havana. All I recommend is walking, walking, walking and getting it all in. This is the most touristy place of the city so you'll find lots of restaurants and souvenirs.
Admire the beautiful Capitolio and then walk through the Parque Central where you'll be able to get a ride on a Taxi Particular. These are the famous 1950 cars that make Cuba what it is. These taxis are shared so don't be surprised if someone gets in! Take a good look at the buildings at Plaza de la Catedral. Next to it you'll find the Castillo de la Real Fuerza. After that, go to the Plaza de Armas where you'll find a book market full of hidden gems from the times of the "Revolución". My favorite photo spots were the Plaza Vieja, and the Museo de la Farmacia Habanera which is an old but picturesque pharmacy.
You can obviously do all this on your own but as I always say walking tours are a great way to get history in, specially as you just arrive to a place. I recommend booking this tour.
Take a stroll along El Malecón
El Malecón is a 5 mile seafront esplanade which spans from Old Havana to the neighborhood of Vedado. When visiting Havana, you can enjoy El Malecón all day. During daytime you will find eager fishermen looking for the catch of the day. At sundown the locals will start popping up for a twilight promenade, and you may be able to enjoy some live music as well! What I liked the most was looking at the beautiful, sometimes crumbling, buildings lined along the seafront. Among them you'll find the majestic Hotel Nacional.

Visit the colorful Callejón de Hammel
This funky, street art rich alley was built to represent the afrocuban culture in Havana. I have to say it was music for my eyes, one of my favorite places in Havana, and as it's visually rich, a treasure for photographers.
When in Havana, drink many mojitos
The mojitos you'll have won't be special because they are from Cuba, but because you'll drink them in special places! The best mojito stops in Havana are:
1) "La Bodeguita del medio" a typical Cuban restaurant which has its walls filled by memorabilia of the visitors who made it famous: Pablo Neruda, Salvador Allende, and tons more. Although it's said Hemingway, who lived many years in Cuba, wasn't a regular you can find his inscription "My mojito in La Bodeguita, My daiquiri in El Floridita" in the restaurant.
2) "El Floridita", were Hemingway was a regular. Have a mojito or a daiquiri, whatever you fancy!
3) "Hotel Ambos Mundos" where Hemingway resided. Its terrace has a restaurant where you can enjoy a mojito while you take in the view of the city of Havana.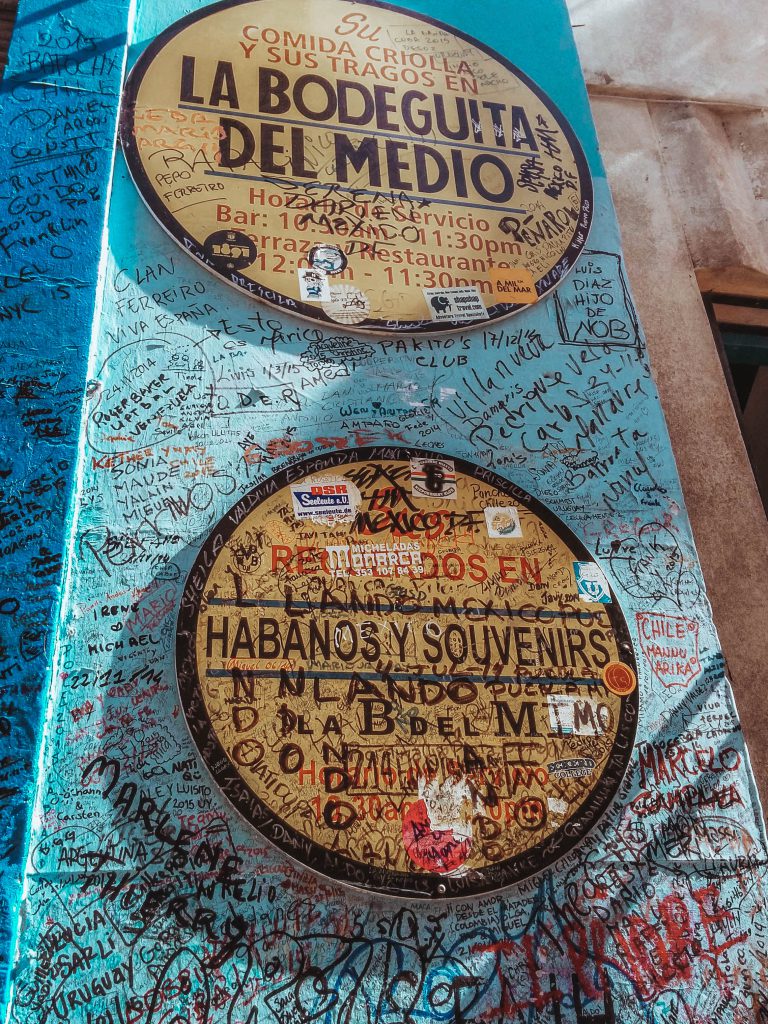 Stay at a Casa Particular in Havana
As explained on this post there are many reasons to stay in a Casa Particular instead of a hotel. My casa in Havana was amazing. I not only had a great stay but made friends and learned loads of interesting things about the city. This is the casa I stayed in. Tamara is lovely and she'll help you with everything you need. Hopefully Nana, the housekeeper, will also be there. We liked her so much we asked Tamara if she could take a day off and took her sightseeing with us. Be mindful that this place books out really in advance.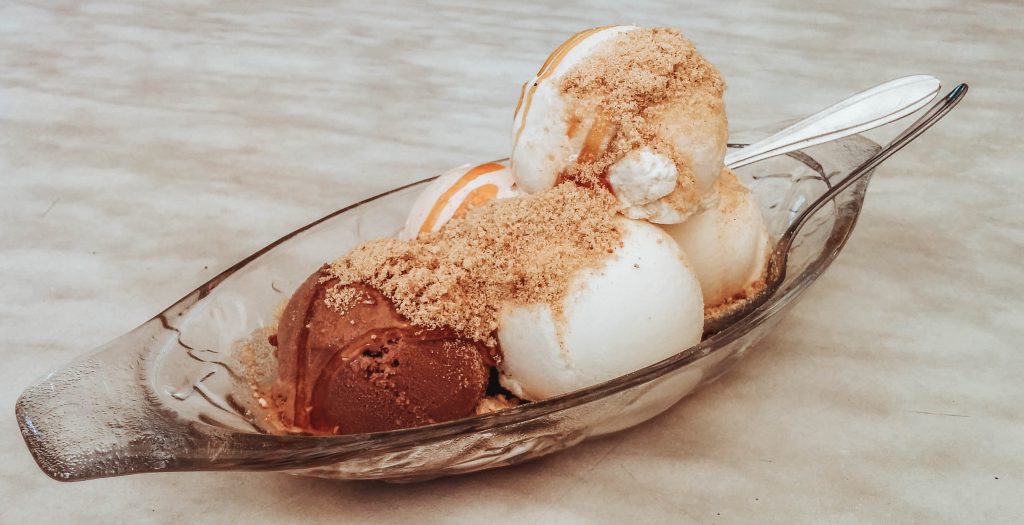 Have an ice cream at "Coppelia"
A great thing to do in Havana, but this is not only about the ice cream! Coppelia is a state run Cuban Revolution ice cream parlour built under modernist influence in 1966. It's one of the largest ice cream parlours in the world serving around 35000 ice creams a day! Its construction was instructed by Fidel, a propaganda move with the aim of bringing the dairy delight to the masses. You'll find the queues to be eternal – locals can wait more than 3 hours to get ice cream. Luckily, tourists have a fast track queue but pay a higher price. Although the ice cream is not bad, the experience is about the place as a symbol and about it's wonderful architecture. Don't miss this when in Havana!
Ride on one of the 1950's cars
Ok so the 1950s cars are the only cars in Cuba, it's not like there are new cars, they simply do not exist! And therefore these cars are all you see in Havana. The cars belong to the people or descendants of the people that bought them before the revolution. Anyways, if you need to go somewhere, go on a ride on one of them. To ride around Havana, I recommend this tour. Make sure you are not being ripped off if you are taking a longer ride, and negotiate the price. If you are traveling shorter distances you can also take a coco taxi (a coconut shaped yellow motorbike powered taxi) as it's cheaper.
Learn about Cuba's revolution
Visit the Museo de la Revolución, one of the best museums in Havana. Although a little overpriced and worn down for what it offers, you can't go to Cuba without understanding the revolution and why Cuba is what it is and looks how it looks like today. So do try to pop by the museum early on your visit. After that, don't forget to pay a visit to the Plaza de la Revolucion, where you'll find Che's and Fidel's famous murals.
See "el cañonazo de las nueve"
When in Havana, make your way to the Fortaleza de San Carlos de la Cabaña, a huge fort built by Spain in the 1700 and used throughout Cuba's history as military complex and prison. This is were Che Guevara established himself as a commander in 1959, and where he ordered the executions of Batista's supporters after the Revolution. You'll find a lot of content about Che here. I'd recommend you visit the fort towards the evening, to see "el cañonazo de las nueve" or the tradition to fire a cannon everyday at 9PM. In the past, this signified the opening of the gates of the city. Today, the tradition lives on to amuse tourists as well as Havana's locals.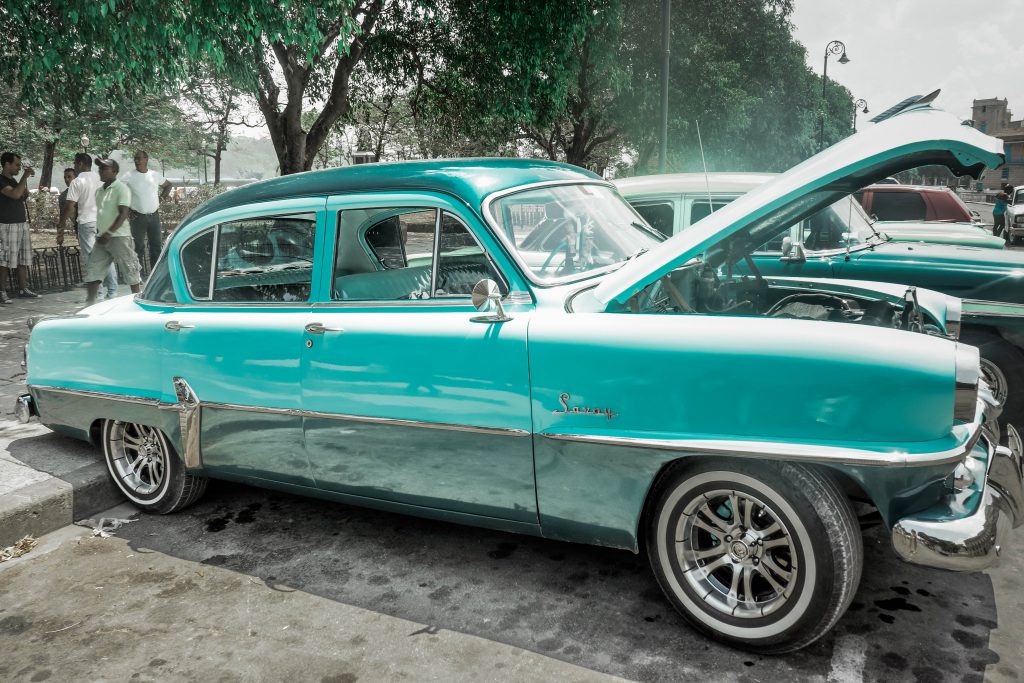 Walk or ride through Havana's "5ta avenida"
…or "5th avenue", located in the exclusive barrio of Miramar in Havana. This exclusive neighborhood was where the Cuban high class used to reside before 1959, and it's filled with sumptuous mansions with pools & patios, yatch clubs and social clubs. It's considered one of the most beautiful in streets in Cuba and Havana, makes for a nice walk or taxi drive, as it's quite long. Look out for the Fuente de las Americas (America's Fountain) and the Torre del Reloj (Clock Tower).
Buy some souvenirs on an artisan market
If you want a nice souvenir from Havana, pop by Almacenes San José Artisans' Market for some original art or some cheesy Che Guevara items! I found this place to have good variety and options.
Where to stay in Havana
As mentioned above, do not stay in a hotel in Havana, stay in a Casa Particular. Casa Tamara & Chen where I stayed was amazing, but there are plenty more — I've pre-filtered the best ones here.
How to get to and around Havana
To get to Havana, try Momondo and Skyscanner to find the cheapest flights. Regarding getting around, Havana is best seen on foot!
Before you go, don't forget to check my post with everything you need to know before traveling to Cuba.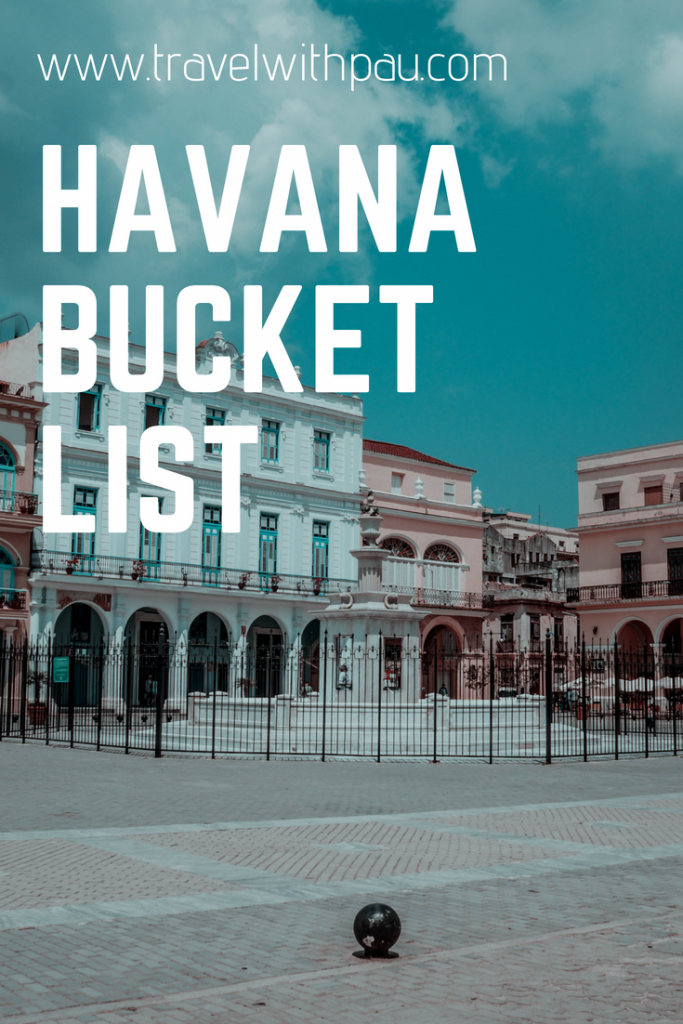 This post contains affiliate links. If you click on one and make a purchase, I might make a small commission, at no extra cost to you in order to help support my blog.