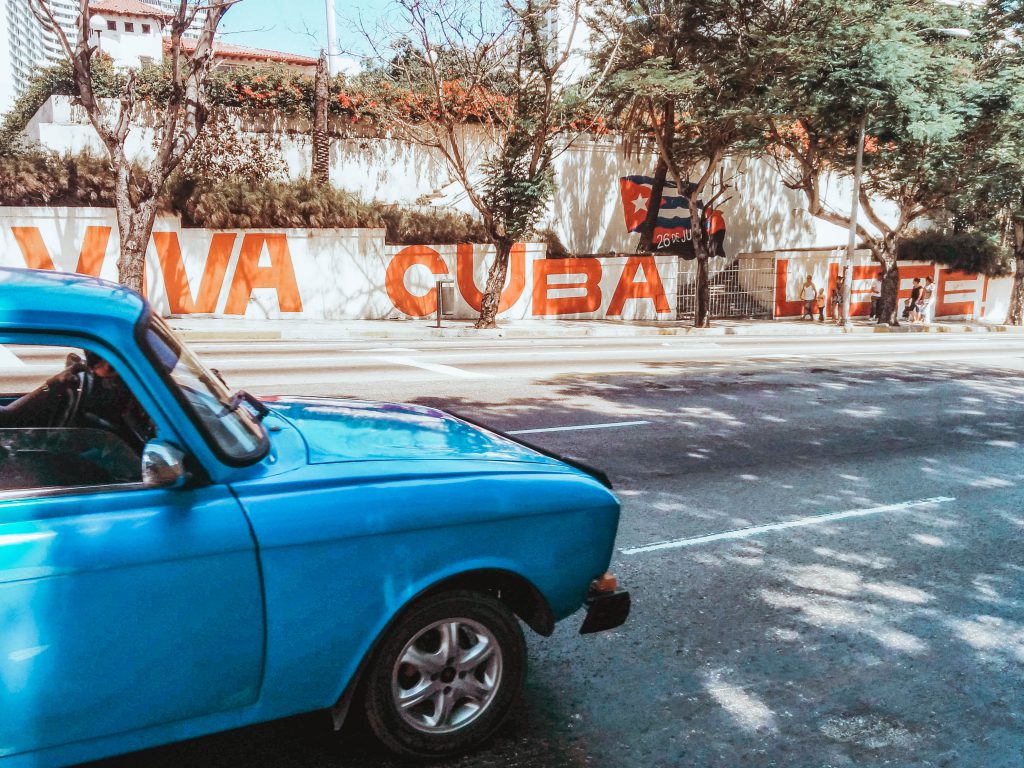 Havana was the first city I visited in Cuba and was definitely one of the highlights of my Cuba trip. Everything you hear about Cuba comes alive in Havana, but you realize it's much more than what you heard! Riding from the airport I couldn't help having my eyes wide open while watching the old buildings and the colorful cars. It's like a different world, actually it's like being in a different time: exactly 6 years ago. See below all the best things to do in Havana as well as accommodation advice.
Things to in Havana
Walk around Havana Vieja
One of the 15 municipalities of the city, Havana Vieja (or Old Havana) is probably what will pop to your mind when you think about a postcard of Havana. All I recommend is walking, walking, walking and getting it all in. This is the most touristy place of the city so you'll find lots of restaurants and souvenirs.
Admire the beautiful Capitolio and then walk through the Parque Central where you'll be able to get a ride on a Taxi Particular. These are the famous 1950 cars that make Cuba what it is. These taxis are shared so don't be surprised if someone gets in! Take a good look at the buildings at Plaza de la Catedral. Next to it you'll find the Castillo de la Real Fuerza. After that, go to the Plaza de Armas where you'll find a book market full of hidden gems from the times of the "Revolución". My favorite photo spots were the Plaza Vieja, and the Museo de la Farmacia Habanera which is an old but picturesque pharmacy.
You can obviously do all this on your own but as I always say walking tours are a great way to get history in, specially as you just arrive to a place. I recommend booking this tour.