Having checked off New York's Bucket List, on my latest trip to New York I came determined to find the most instagrammable places in New York City. And I did! Discover them below.
1. DUMBO
Before you ask, DUMBO means Down Under Manhattan Bridge Overpass, and the above photo can be taken in Washington St. (location here). As you can probably imagine, it gets full of people, so either come early or be prepared to wait and play with your camera a bit.
2. Cha Cha Matcha
With now three locations across Manhattan, the pinkness of this place plus it's colorful drinks make for great pictures! The picture above was taken on the Lafayette St store.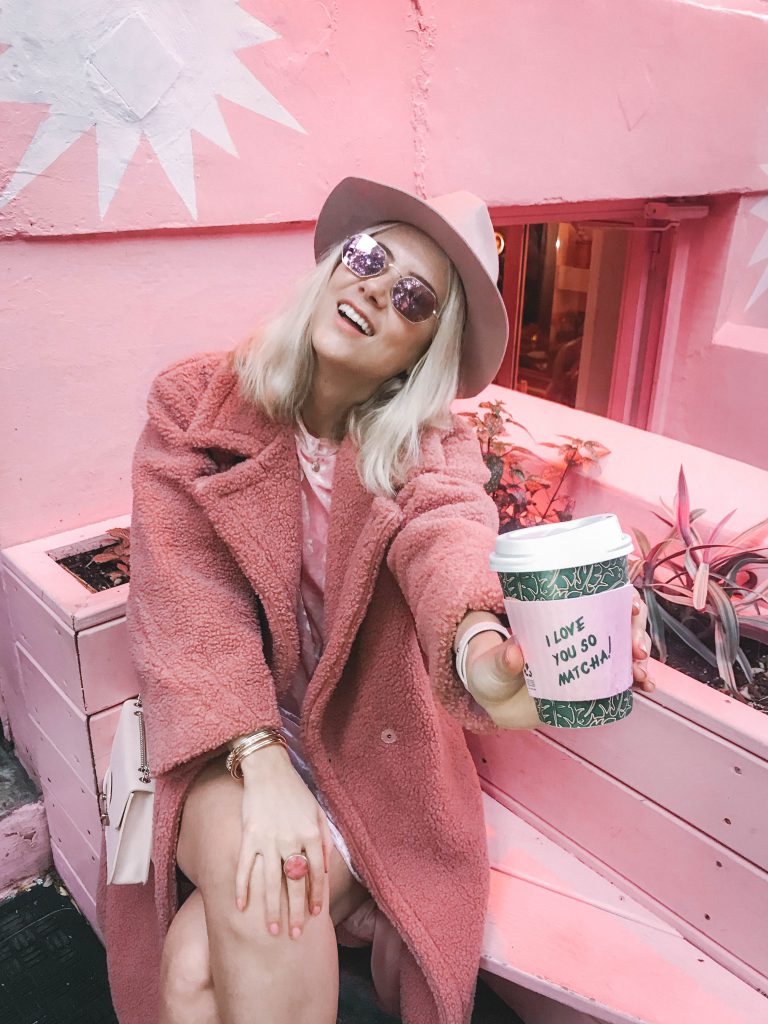 3. Pietro Nolita
For those looking for more pinkness, this fully pink restaurant makes awesome pics. You don't need to dine there to get a picture, and can get one outside.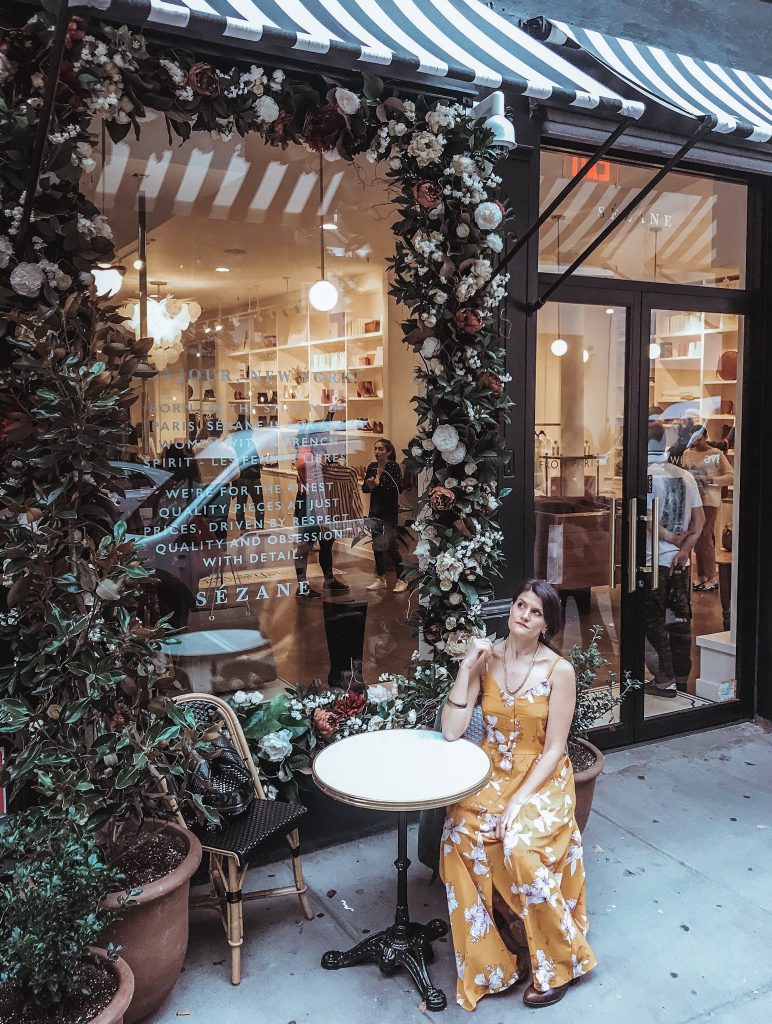 4. L'Apartement Sézane
This clothing store always has flowers on its store front that make for a beautiful insta shot. The clothes are beautiful as well, but last time I visited there was a long queue to get in!
5. Elizabeth Street Gallery
It's façade is actually from an old bakery, but today it is a gallery selling slightly overpriced unique objects. Makes for a nice picture!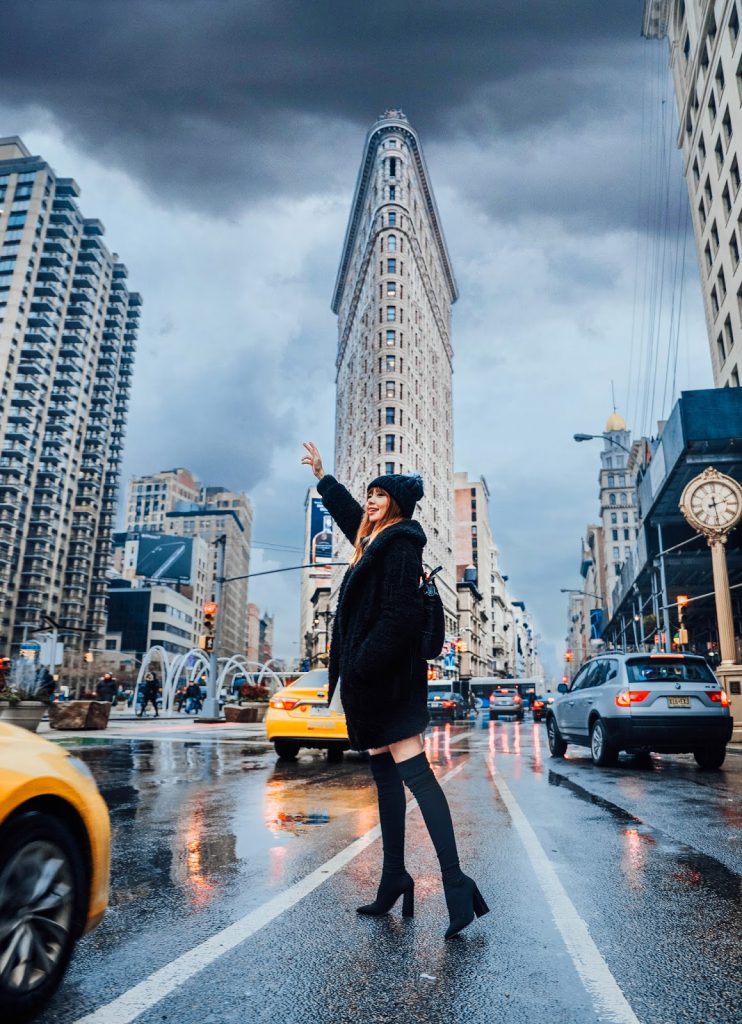 6. Flatiron District
Let's face it – the Flatiron building just looks great in photos! Get that Flatiron shot.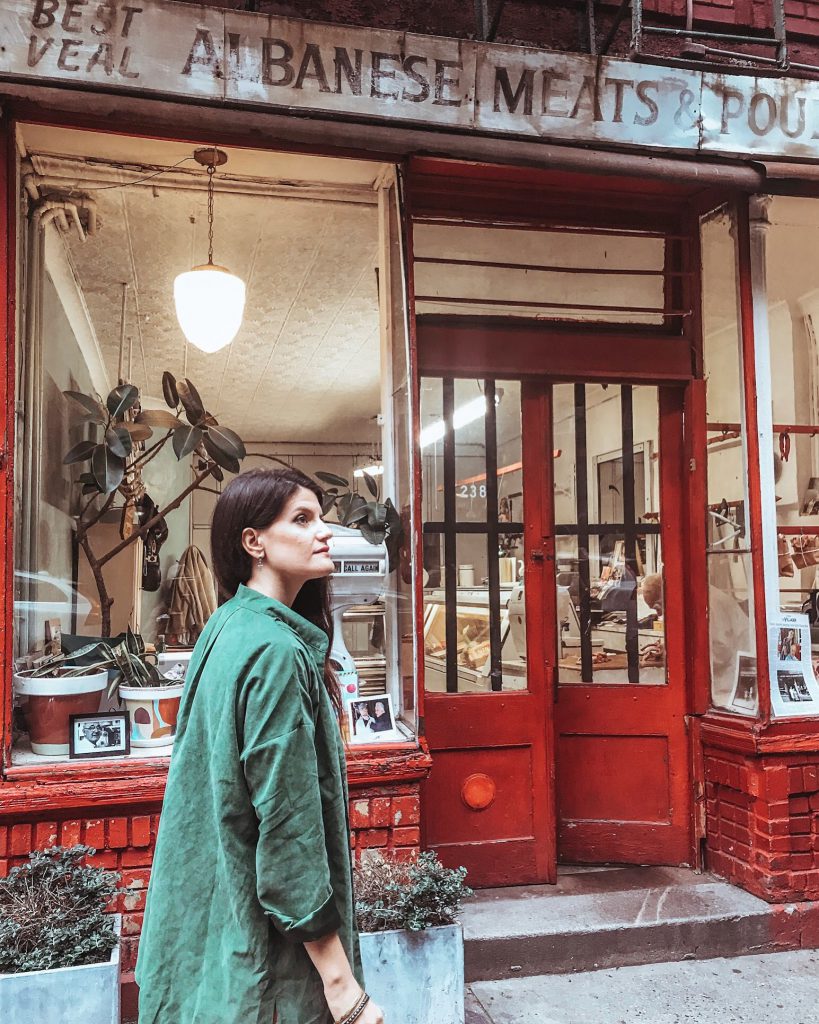 7. Albanese Meats & Poultry
Also an old façade which is actually a butcher from 1923. If you look inside, you might see it's owner, Moe Albanese, who is over 94 years old!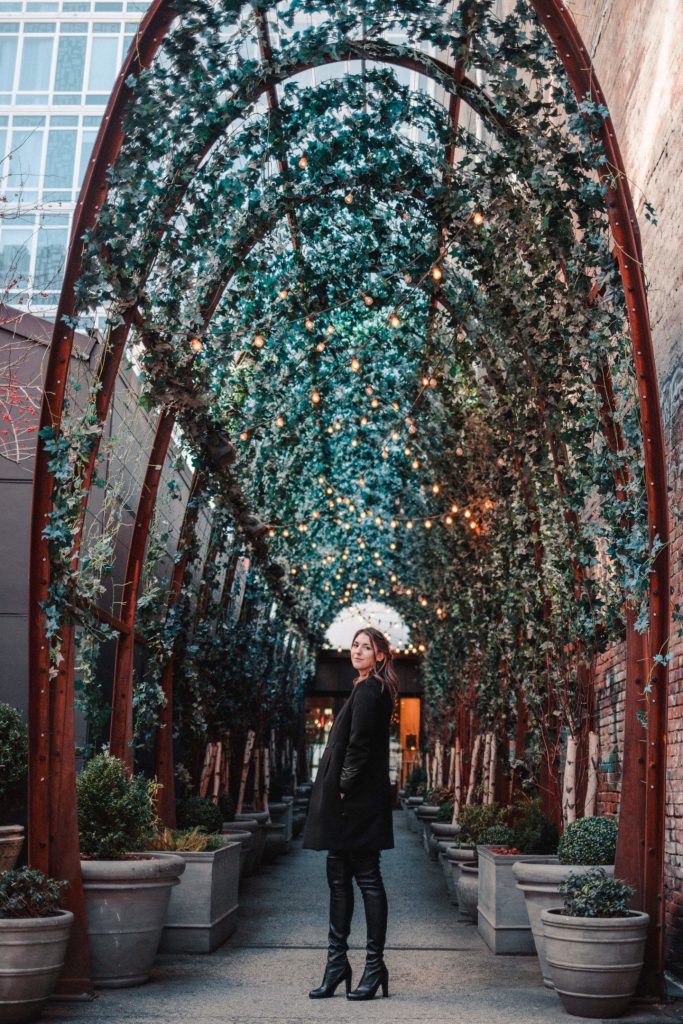 8. Nomo Hotel Soho
This hotel has a stunning entrance on Crosby Street, with a beautiful green arch.
9. La Esquina
This Mexican restaurant's luminous sign and kitsch front makes for great photos. It's actually also a great restaurant so eat there if you can!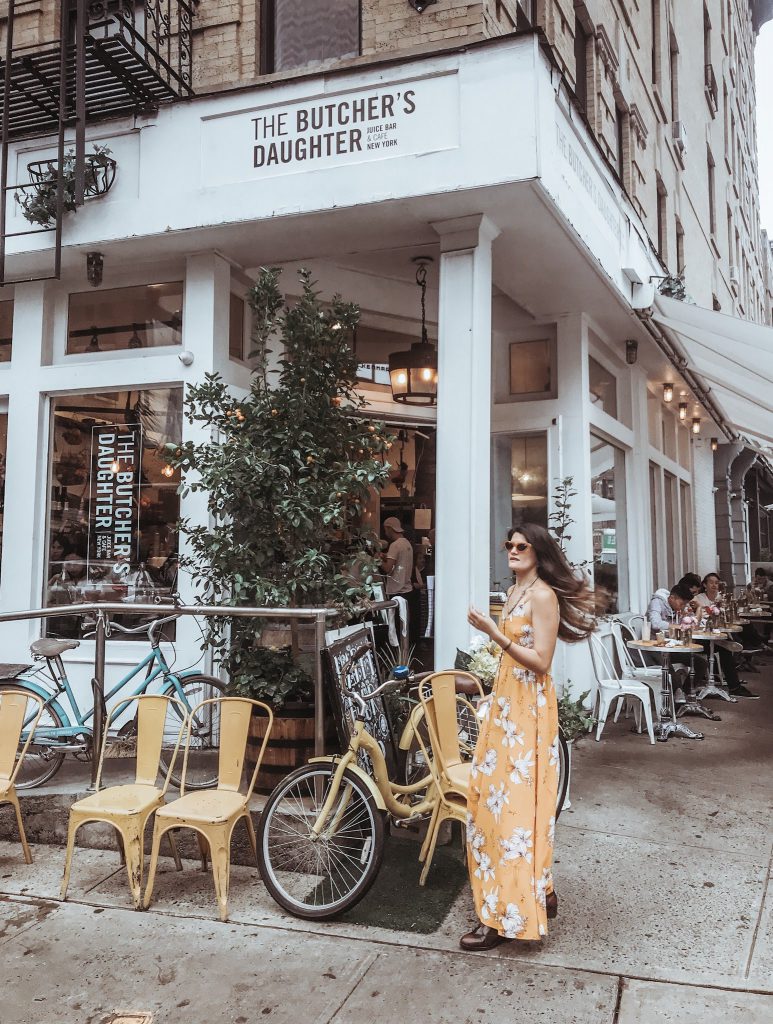 10. The Butchers Daughter
This vegan restaurant has amazing food, and also a beautiful picture perfect corner.
11. Yellow Taxis
Ok, I know this is technically not a spot, but let's face it, the best NYC instagram pictures most of the times picture a yellow taxi. Just make sure you don't get run over trying to get that perfect shot!
12. Brunch!
Again technically not an actual place. New York has great brunch spots. And who doesn't love a brunch shot? This picture was taken at abcV which was also super yummy! Try to seat outside for better lighting.
What do you think about this list of the most instagrammable places in New York? Am I missing any spots? Let me know in the comments! And pin the article for later: