The first time I went to Paris I didn't like it! It was a very long time ago and I have been there many times since. I love Paris now. It's a wonderful city with a unique vibe which you pick up right away. Everything that you ever heard about Paris is probably true. Lots of crêpes and baguettes everywhere. Parisians try to speak to you in French. They are also dressed as if they were right out from the Vogue magazine. Anyways, from my various visits, I've gathered a list of essentials, and no you can't miss any of them!
Take original pictures of la Tour Eiffel
The question is, do you need to go up the Eiffel Tower? Well, you kind of do. I've done it once, and wouldn't do it again. Instead what I like to do is to try and find spots around the city where I can take original pictures of Paris' most beloved icon. Champ de Mars won't do the trick, you need to actually cross over the water and go a few blocks away from Trocadero to get a good shot. Just get creative and try to avoid the tourists!
Eat ice cream at Le Berthillon
The best ice cream in Paris. That's all you need to know. It's in Île Saint-Louis and yes it gets pretty busy.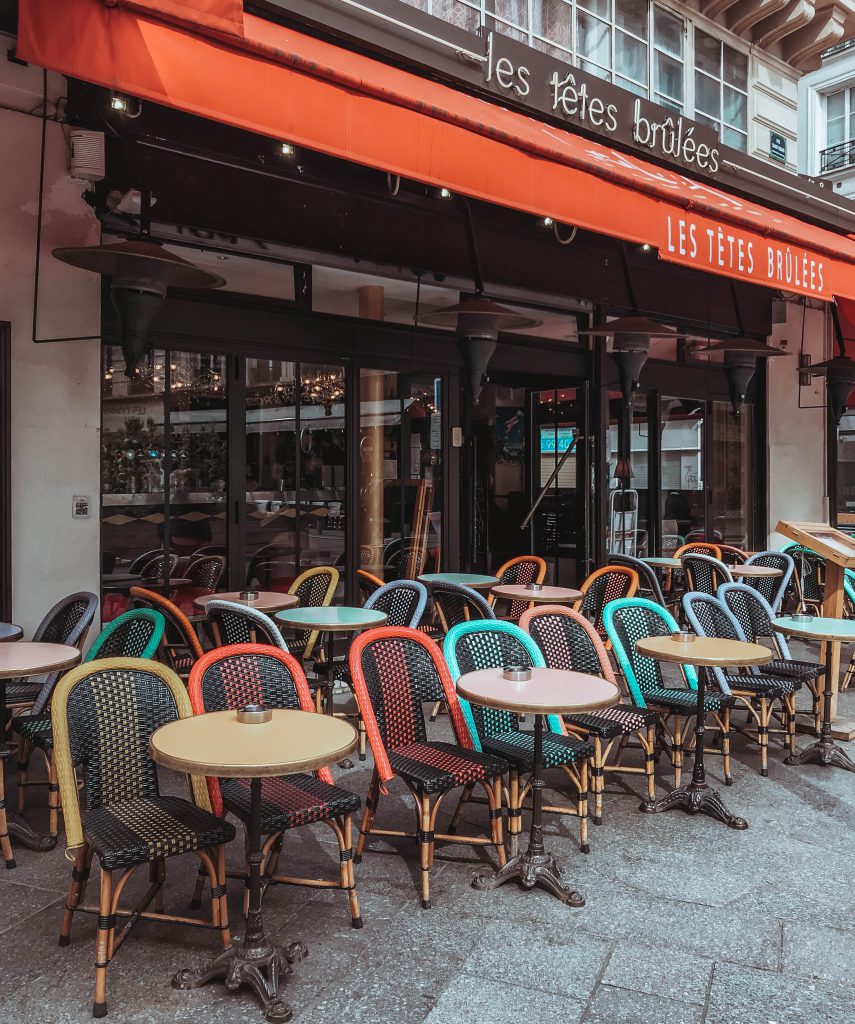 Get inside La Saint Chapelle
This beautiful chapel has an insane amount of windows covered in stained glass. Visiting it is magical. It gets pretty packed so invest on a skip the line ticket.
Stroll around the Latin Quarter
This neighborhood is home to Haussmann architecture, medieval Paris and great food. It takes its name because medieval students of the nearby Sorbonne University spoke exclusively in Latin during the middle ages. Really worth walking around, taking pictures and getting something to eat.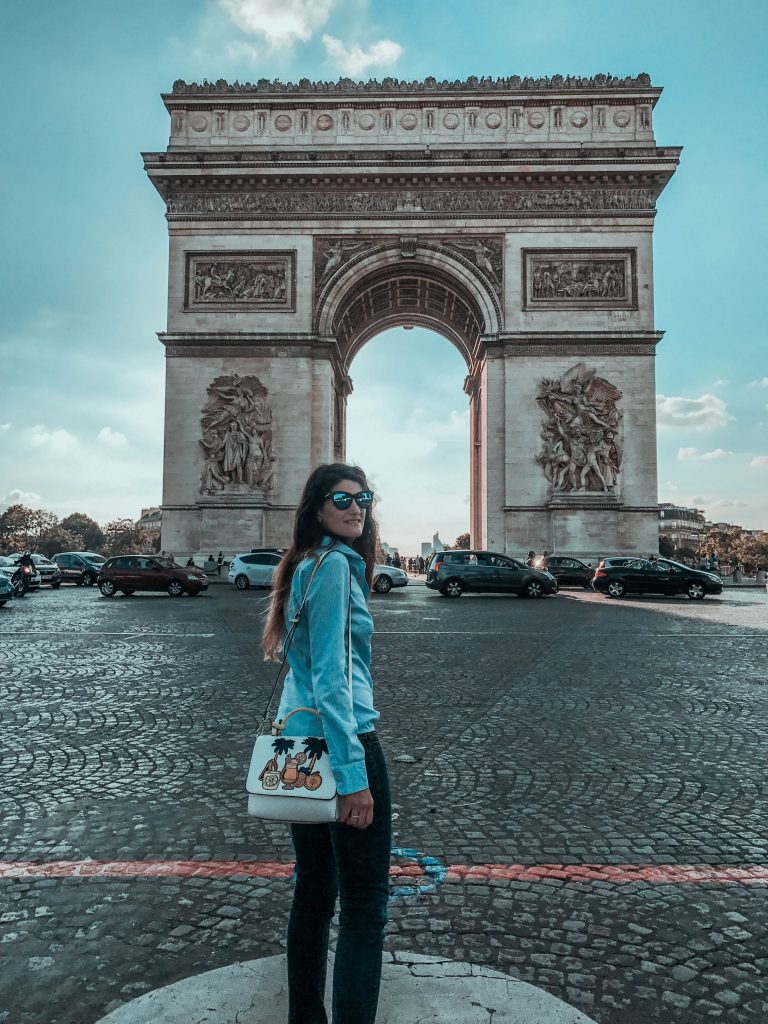 Get modern at le Centre Pompidou
For lovers of modern art, this is Europe's largest modern art museum. Its architecture is definitely interesting, as it has nothing to do with the rest of Paris' architecture. Interesting, but wouldn't say it's pretty. If you are wondering where it is, just look for the colorful pipes.
Sail in a bateau mouche
The bateaux mouches are open tour boats that sail across the Seine river. I'm not one to usually do these but I super enjoyed them. These leave from the back of the Tour Eiffel. You can book them here.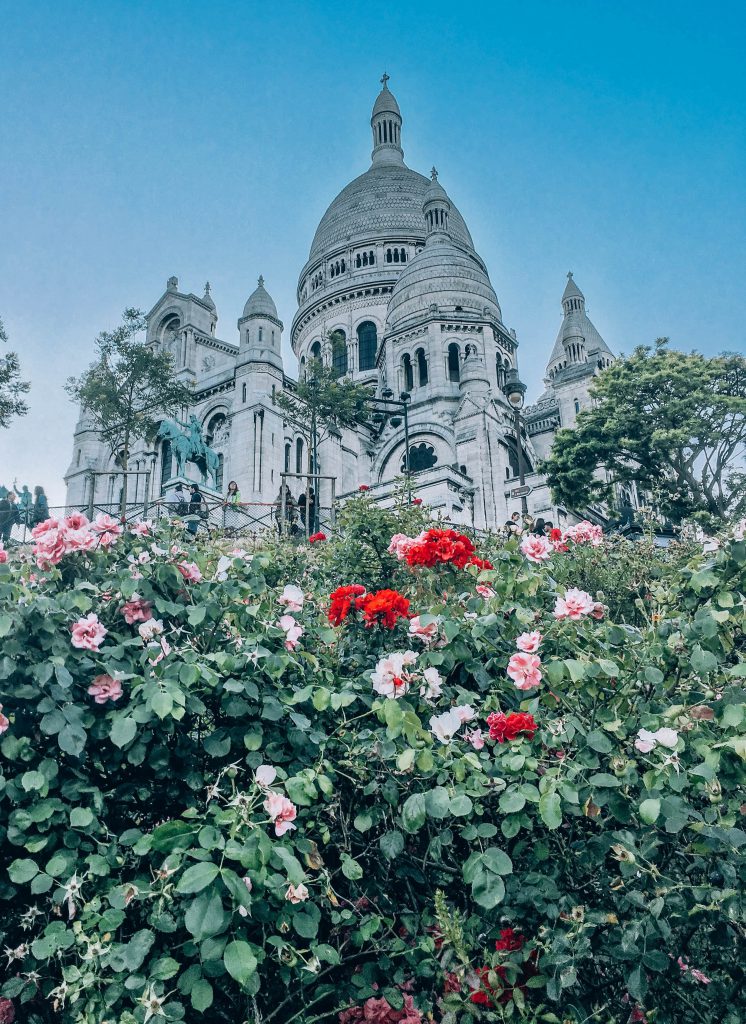 Admire Notre Dame Cathedral
Beautiful outside, inside and up. Get up its towers, admire the view and watch the gargoyles from up close. Go early as it gets really busy.
Visit Jim Morrison's tomb
If you love rock, you must visit this legend in the Père-Lachaise cemetery. You can also visit Oscar Wilde, and other multiple personalities. The cemetery is really charming by itself as well.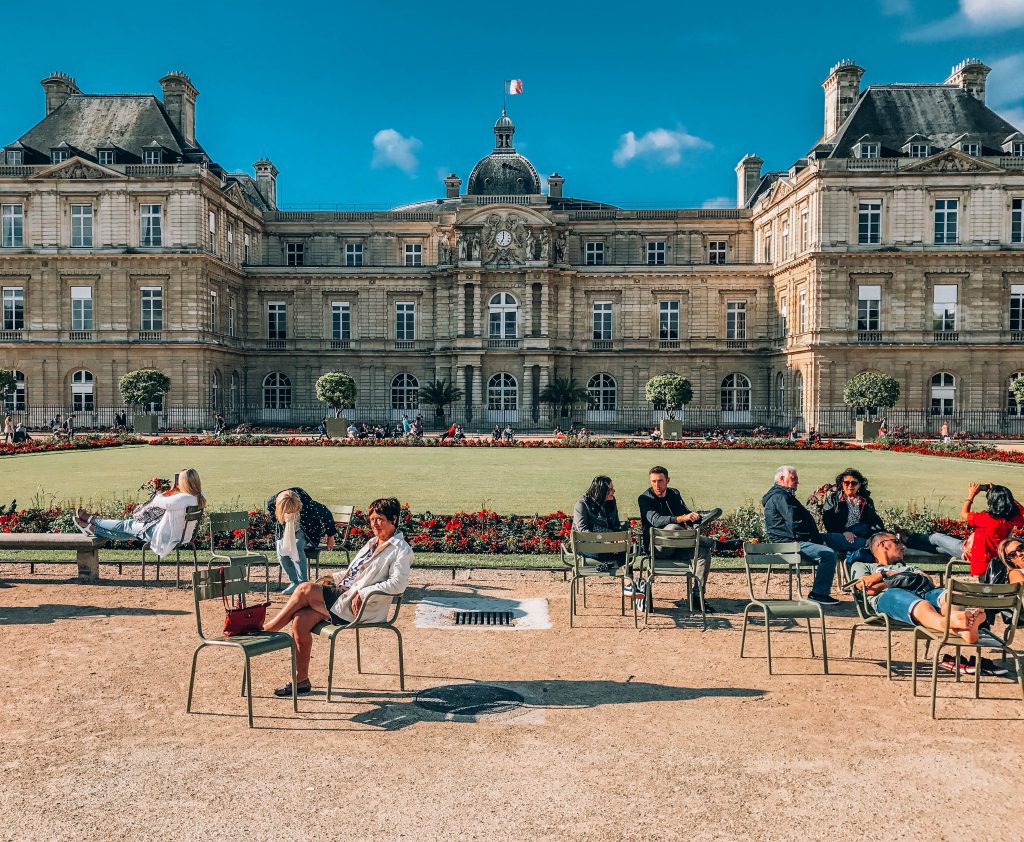 Get your portrait done at Montmartre
Montmartre, home of the greatest artists of Paris and the world. Most of the bohemian vibe that once filled its streets and homes has washed off. Only a bit of it remains, kind of, in the air. I still love visiting it. Stop by Place du Tertre and get your portrait done. I had mine done a long time ago, a cheap but small portrait which I bargained for.
Get cultured at the Louvre
The Louvre is the largest museum in the world. A must specially if you want to visit the legendary Mona Lisa. Be careful though, it gets booked quite in advance, if you can't get a ticket on the official website you might want to try this skip the line ticket. Thinking about seeing all of it? Forget it. It would take you 100 entire days, assuming you are spending only just 30 seconds per artwork.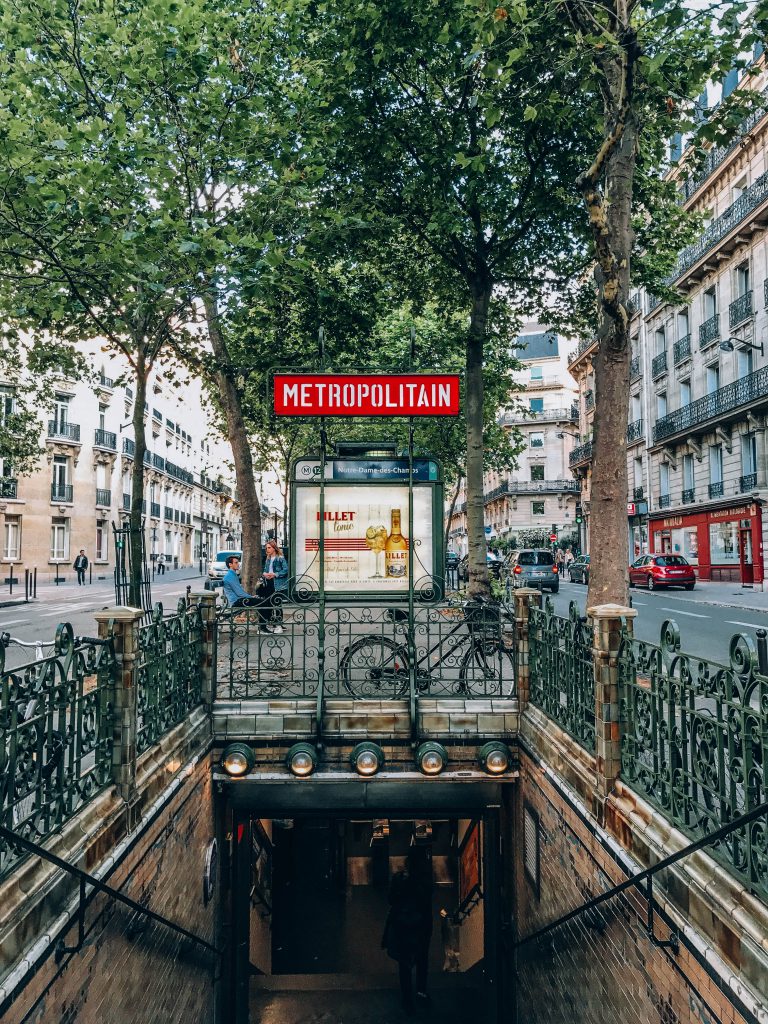 Have lunch at le Marché des Enfants Rouges
This food market has been around for some time now. I first visited ten years ago and loved it. Today, it's even better. You can find food of all kinds and from allover the world. Stay away from it on weekends because it gets annoyingly packed.
Admire impressionism at Le Musee D'Orsay
My favorite museum in Paris because it's focused on impressionism and post-impressionism which are just what's good with this world.
Watch sunset from the Sacré-Cœur
The Basilica of the Sacré-cœur can be found at the highest point of the city, in Montmartre hill. It is stunning, inside, and outside. Also, the stairs of this cathedral offer one of the best views of Paris. Watching the sun set from them is a real treat.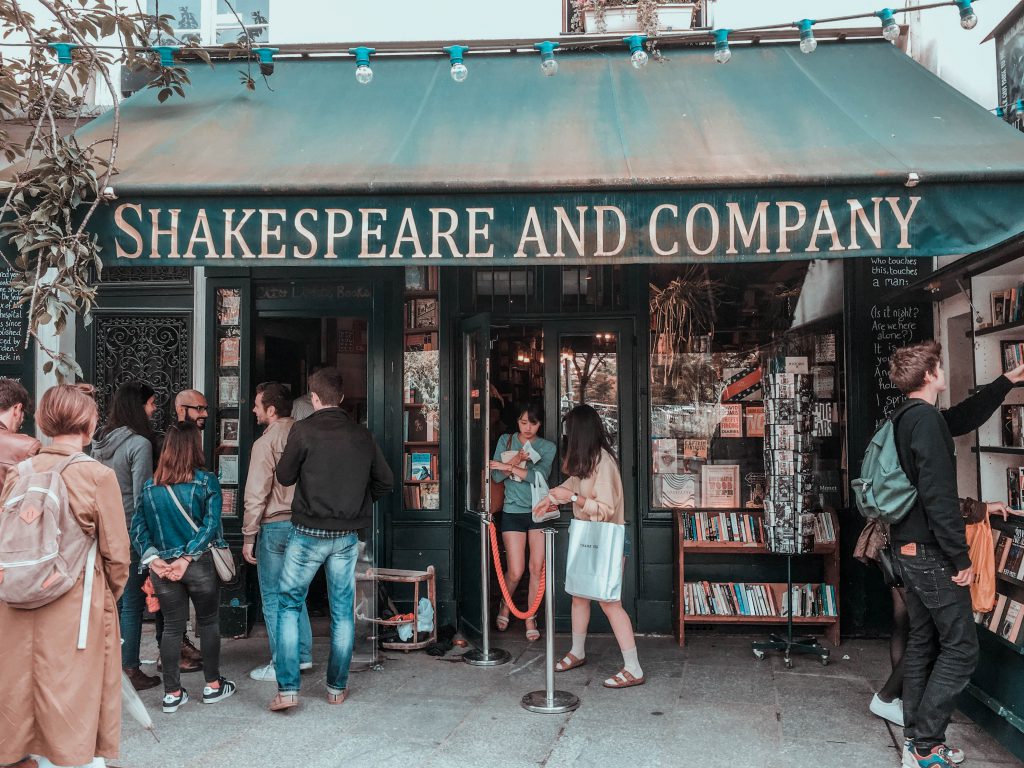 Eat macarrons at Ladurée
Pricy, but unequivocally the best macarrons in Paris. Make a pit stop at one of their shops and indulge.
Climb the stairs of the Arc de Triomphe
You'll find one of the best views from Paris up there.
Walk along the Champs-Elysees
No need to buy anything, but make sure you take time to admire the windows of the luxurious french designer shops.
Have a picnic at Champ de Mars
The park overlooking the Tour Eiffel makes the perfect post for picnics. Pack a baguette, cheese and champagne and savor your lunch while overlooking Paris greatest icon. Pro tip: in summer do this at night and watch the tour light up and shimmer.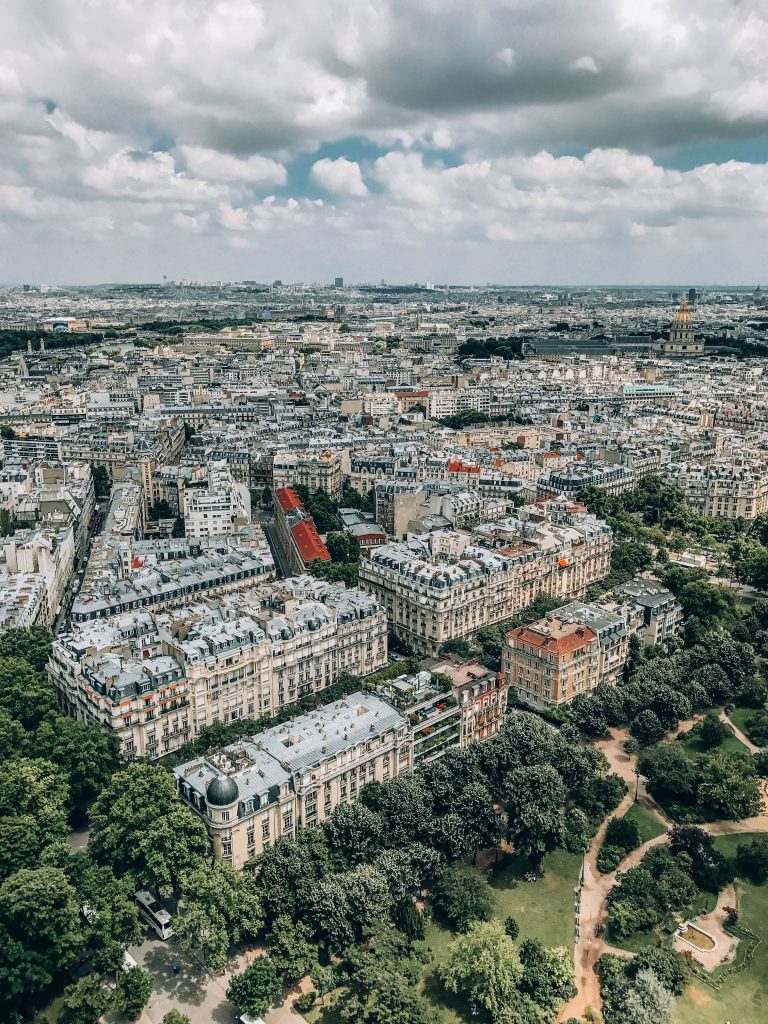 Go on a tour of the catacombs
And by no means go there without a ticket, the queues are crazy. Book online and if you are alone take a tour as it can be quite creepy to do on your own.
Relax at le Jardin des Tuileries
Because it's big and truly beautiful, full of flowers and friendly birds that will stand in your hand if you give them some food!
Eat crêpes
A visit to Paris must include crêpes! Either savory or sweet, save some space for them. Generally good anywhere. If you are gluten free try Breizh Cafe and if you are vegan try Crepe de la Joie.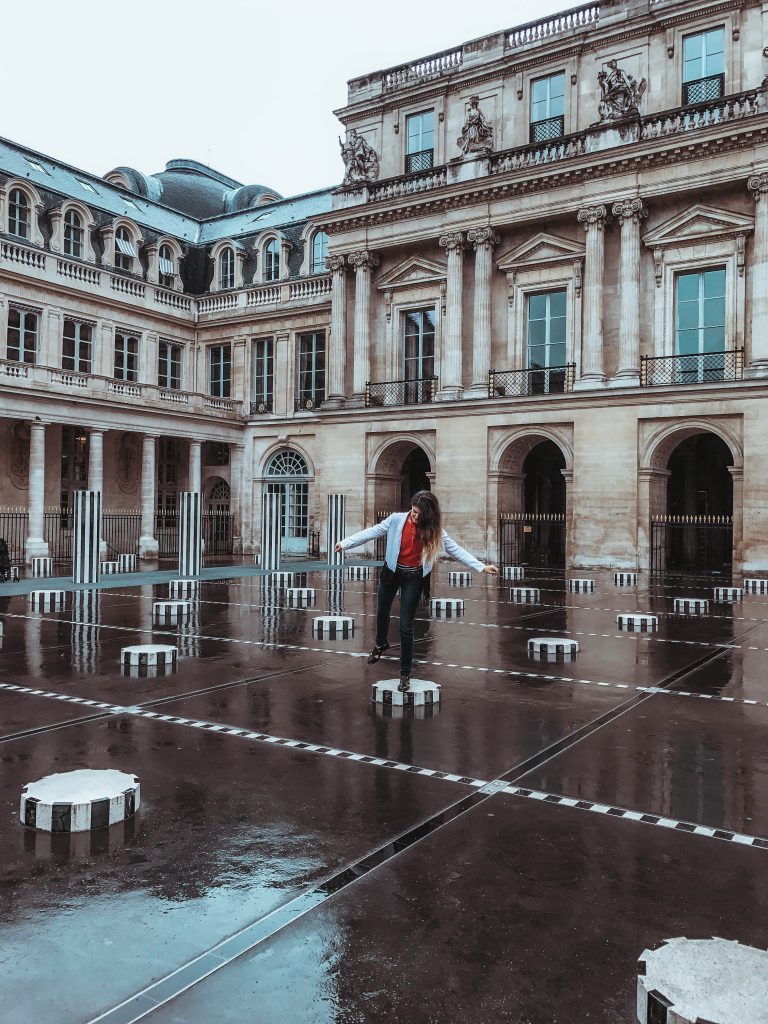 Drop by the Palais Royal
And take a picture in the controversial Colonnes de Buren. Context: they were built in 1885, but look modern, hence part of the controversy.
Take a day trip to Versailles Palace
Make sure one day of your Paris visit is saved for this palace. You'll soon understand why Marie Antoinette said "Let them eat cake!" once you are inside. The inside is gorgeous but as a nature lover, I was amazed by its park and gardens. Do check if it's open before heading there!
Visit the famous Shakespeare Company Bookshop
And when you are there, buy a book!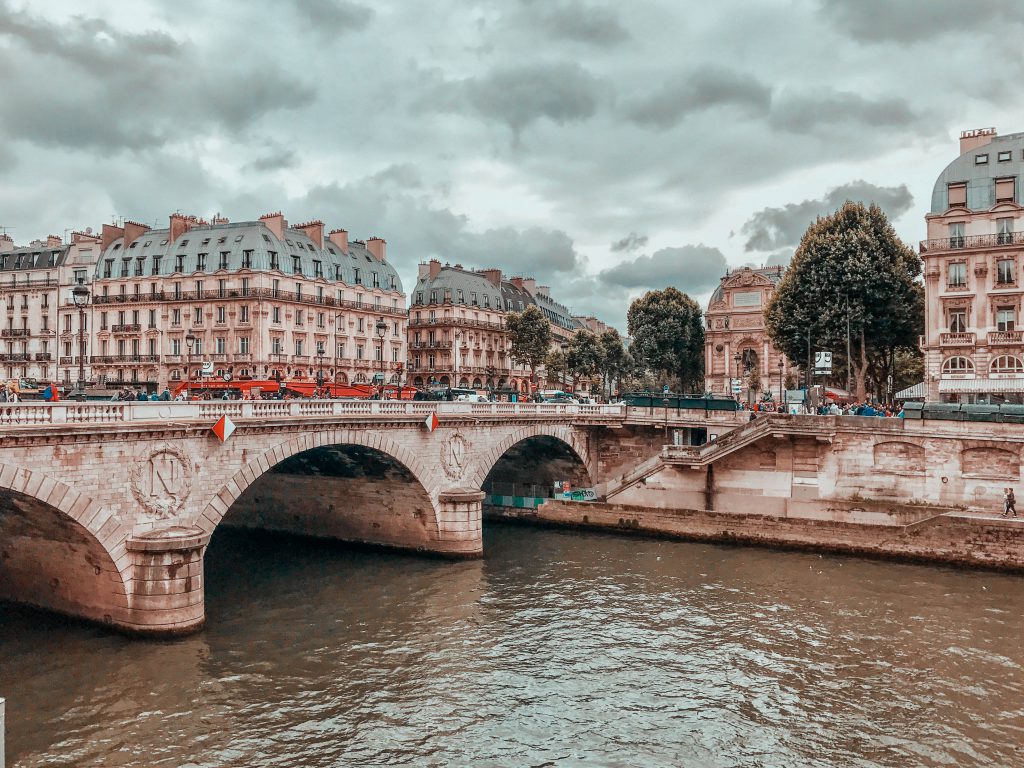 Shop at Galeries Lafayette
And if you don't want to buy anything, just drop by to admire its dome and get a panoramic view of Paris.
Visit the Picasso Museum
Pablo loved Paris, and Paris loved him back. That shows, so the museum is worth it.
Hang out in the trendy Le Marais
Le Marais has become a hotspot for vegan, gluten free or hipster eateries, boutique stores and just everything that's in right now. If you are looking for somewhere cool to hang out I'd defo recommend Le Marais.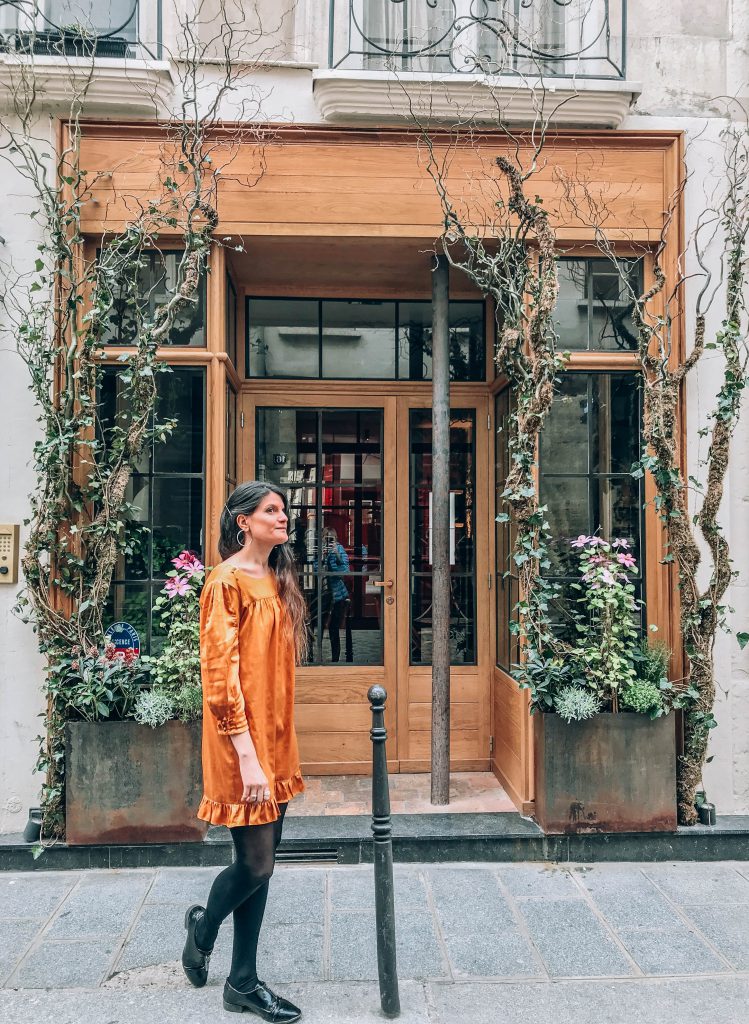 Don a baguette below your arm
Want to pass as a Parisian? Drop by a local boulangerie and take a baguette. Then eat it. Bread lovers rejoice, they delicious!
Eat great falafel
In the one and only place you should, L'as du falafel. Thank me later.
Sit in the chairs of the Jardin du Luxembourg
The definition of what a cliche Parisian park would be in your head: chic, elegant, flawless but a bit stiff. One of the few parks I know where you actually sit in loose chairs instead of benches or the grass.
Wondering where to stay in Paris? From my experience, Airbnb is the best bet both in quality and value of accommodation. Sign up to Airbnb through this link to get travel credit when you sign up.
P.S. This post contains affiliate links. If you click on one and make a purchase, I might make a small commission, at no extra cost to you in order to help support my blog. As always, all opinions are my own.