WHO ARE YOU AND WHY ARE YOU DOING THIS REVIEW?
Hi, I'm Paula! I'm a travel blogger, and also a gym aficionado. I mostly lift heavy weights, but love all forms of exercise. Fanka is related to Vivaia which I did a review for after receiving their items and they are my favourite shoes. So I decided to give Fanka a try. Photos below are from the exact leggings I bought.
WHAT IS FANKA?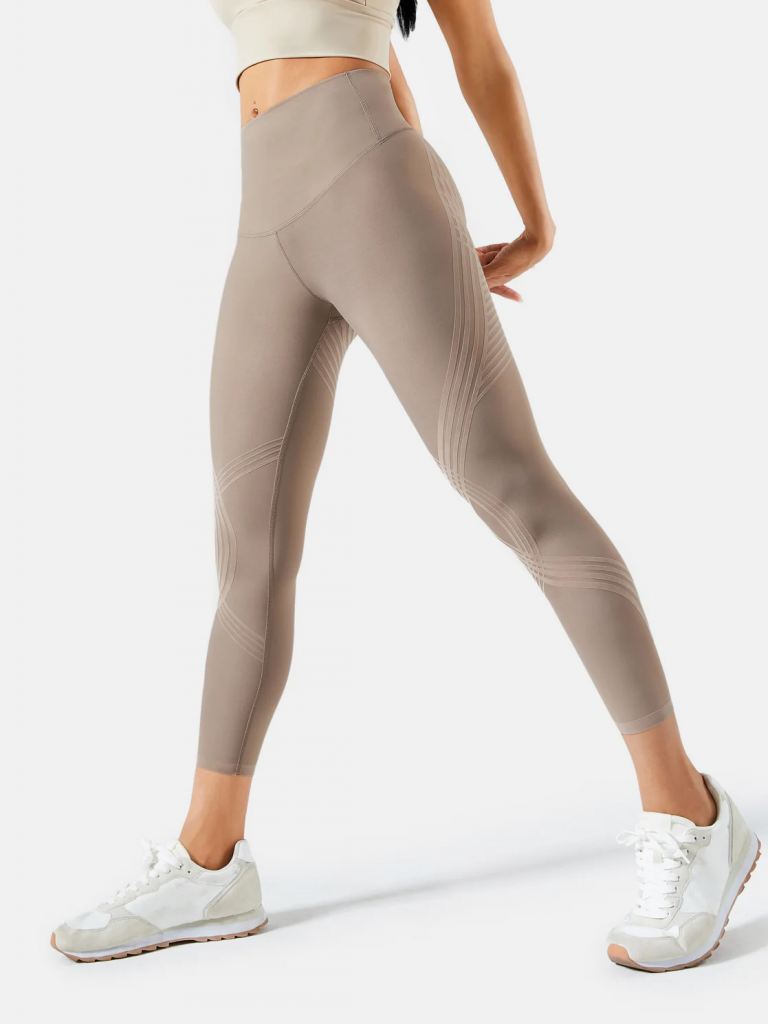 Fanka, a brand deeply committed to fabricnology, takes activewear to a whole new level. As I explore the essence of Fanka, it becomes evident that this is a brand with a vision, a mission, and a passion for empowering women through fabricnology – a term coined by Fanka to describe their unique approach.
A Fusion of Fabric and Technology
Fanka is more than just an activewear brand; it's a fusion of fabric and technology, a marriage between comfort and style, and a commitment to quality that shines through its products. The team at Fanka is described as "maniacs" for quality fabric and design, which immediately sets the tone for the level of dedication they bring to their craft. They dive headfirst into extensive research and development, ensuring that each product, including the "Body Sculpt Leggings – Reversible Wear," is carefully and patiently produced with their own stories woven into them. This level of attention to detail is promising, suggesting that every piece of activewear carries a piece of the brand's soul.
Performance as a Guiding Principle
Performance is the cornerstone of Fanka's philosophy. They believe that performance makes everything better, and this belief is embedded in their innovation processes. Each step in the development of their activewear is dedicated to finding the best fabric performance, with a clear aim to make women feel comfortable, convenient, versatile, and radiant in every aspect of their lives. This approach is refreshing; it's not just about looking good but also about feeling confident and empowered.
Quality Fabrics That Feel Like a Second Skin
One of the standout features of Fanka activewear, including the "Body Sculpt Leggings – Reversible Wear," is the emphasis on comfort. These leggings offer a skin-like texture and high elasticity, ensuring that you can move freely and confidently. Whether you're wearing them to the gym or as part of your daily routine, you'll appreciate the comfort and flexibility they provide.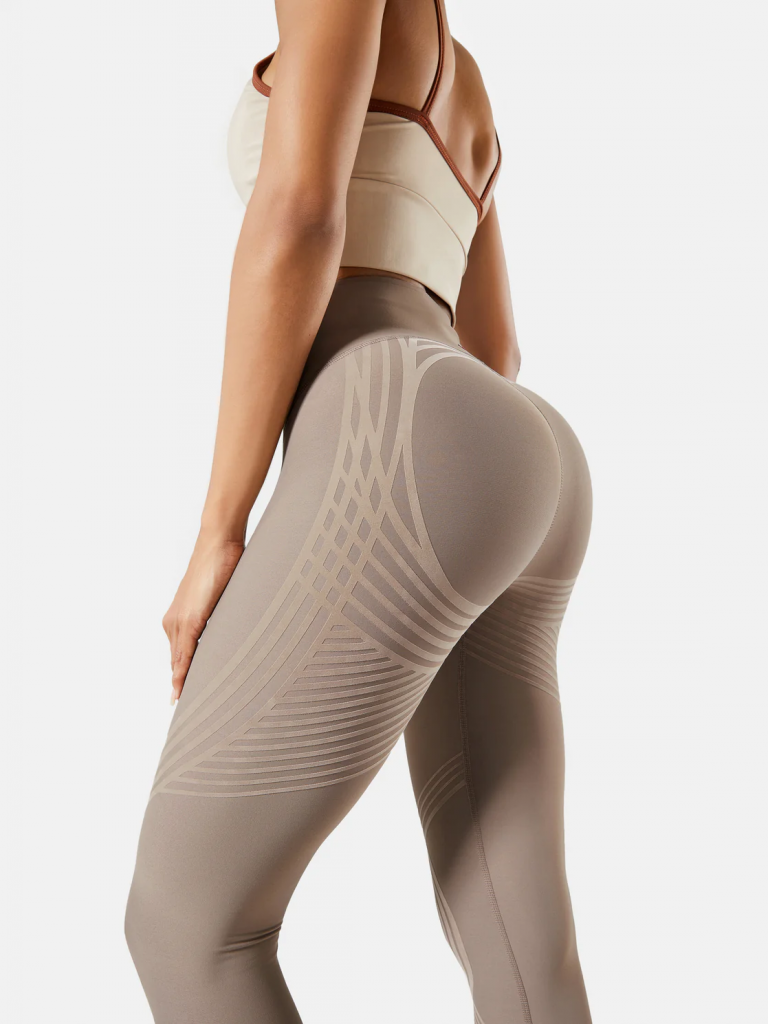 Functional and Flattering Design
Fanka's commitment to creating functional and flattering activewear is evident in the "Body Sculpt Leggings." These leggings are designed to provide a proper fit and a shaping effect that enhances your confidence. With Fanka's high-quality fabric, you not only look good but also feel good while wearing these leggings. The reversible design adds versatility to your activewear collection, allowing you to switch up your style effortlessly.
Booty Lift and Tummy Control
The "Body Sculpt Leggings – Reversible Wear" are not just leggings; they're a confidence booster. Fanka's SensELAST 3D technology gives your booty an instant 15° lift and ensures they stay in the right position all the time. Additionally, these leggings offer 360° tummy control, thanks to the high elastic and durable fabric with compression. You can look and feel fantastic while wearing them, whether you're hitting the gym or going about your daily activities.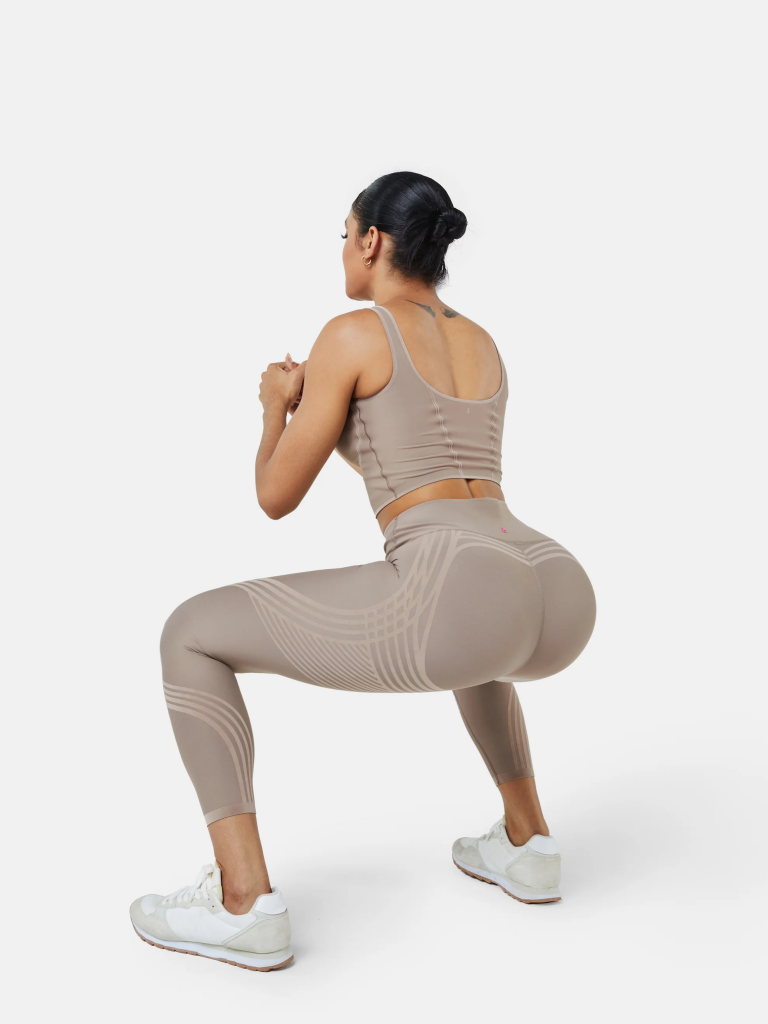 Revolutionary Training Support
Fanka's commitment to supporting your fitness journey goes beyond aesthetics. The 3D Tech used in these leggings provides muscle support by facilitating specific muscle circulation, minimising muscle soreness. They also offer knee support, reducing joint impact and knee pain while enhancing balance and stability. So not only do you look great, but you also get the support you need during your workouts.
Fast Recovery and Advanced Fabric Technology
The 4-way stretch fabric used in the "Body Sculpt Leggings" provides an impressive 85-95% recovery rate compared to the standard 65-75% recovery rate of typical leggings fabrics. This means that your leggings maintain their shape and performance even after intense use. Fanka's SensELAST 3D Sculpting Tech combines polymers and elastomers to offer precise control of elasticity and adhesion while maintaining excellent resilience and resistance.
Reversible Wear for Versatility
The "Body Sculpt Leggings – Reversible Wear" feature a 2-in-1 design with a print side and a solid side, making them reversible and perfect for comfortable wear. Both sides are designed to fit snugly on your legs, allowing you to focus on your activities without any distractions.
WHAT ELSE DID YOU GET IN FANKA?
I got the matching top to the leggings and a lose t-shirt. Both are excellent! I don't like to work out in a sports bra so the t-shirt was a great acquisition.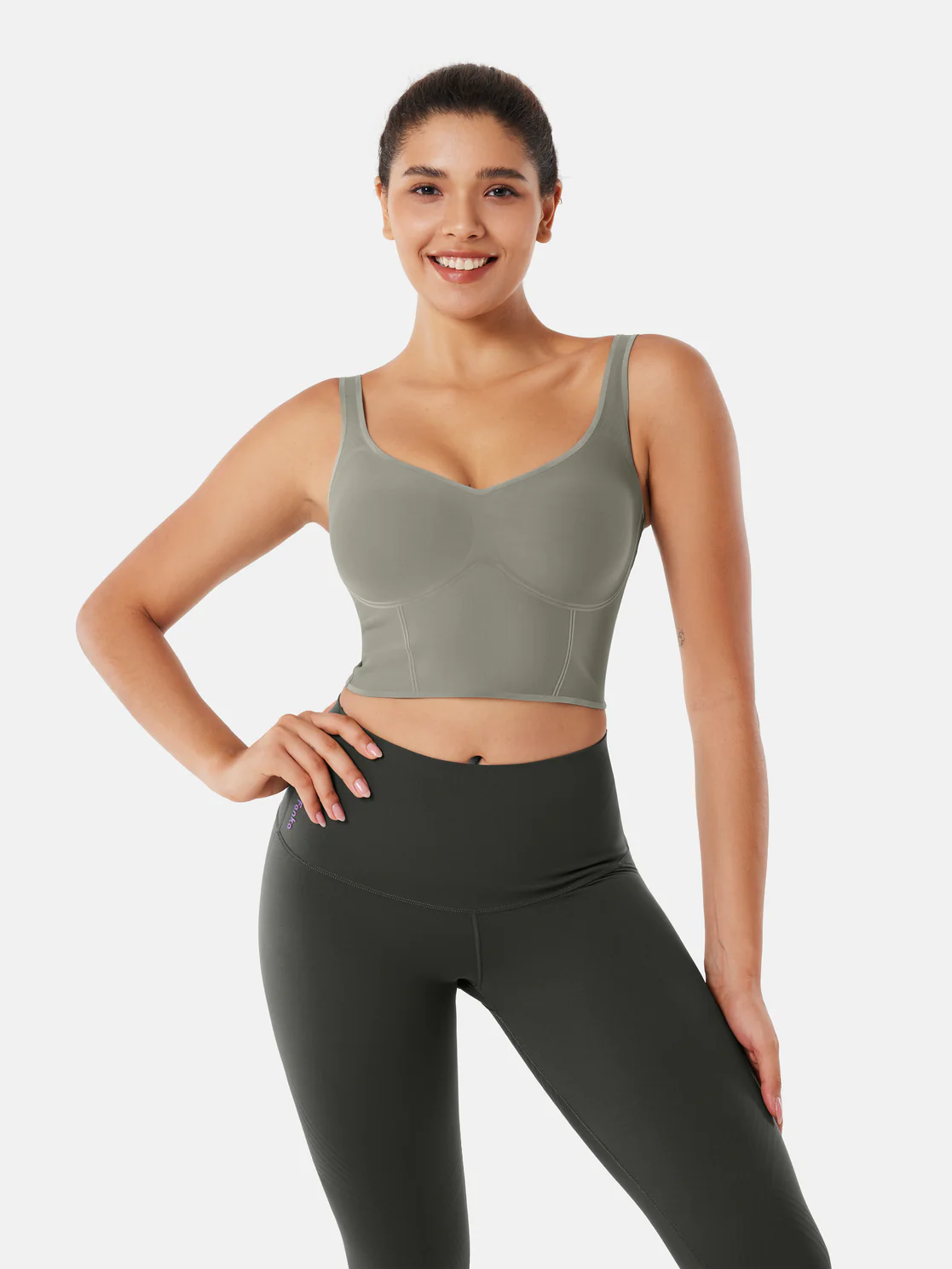 WHAT DO PEOPLE SAY ABOUT FANKA?
Fanka's "Body Sculpt Leggings – Reversible Wear" have garnered positive feedback from customers worldwide. Isabella from the US loves living in her new leggings, Sofia notes that they fit like a glove, and Shae from Australia praises the incredible support and comfort. Iveth P. from the US appreciates how the leggings shape her body while remaining flexible for workouts.
FANKA FREQUENTLY ASKED QUESTIONS
Are they going to fit my booty type? The "Body Sculpt Leggings" are designed with SensELAST 3D technology, providing an instant 15° lift and offering a fantastic fit for various body types.
What are the leggings made of? These leggings utilize a mixture of polymers and elastomers, combined with 3D printing, to precisely control elasticity and recovery in adjusted areas.
Are they going to shrink after washing? The 4-way stretch fabric used in these leggings provides an 85-95% recovery rate, ensuring they maintain their shape even after washing.
What if I'm just not that into them? Fanka offers a 30-day free return policy, allowing you to try the leggings risk-free. If you aren't pleased with your purchase, you can return them for a full refund with no questions asked.
Do you offer free shipping? Fanka provides international shipping options, including free standard and express shipping, to various locations. They are continually expanding their shipping area to reach more places.
FANKA: FINAL THOUGHTS
In conclusion, Fanka is a brand that understands the needs and desires of modern women. Their commitment to fabricnology, quality, and performance is evident in every aspect of their activewear, including the "Body Sculpt Leggings – Reversible Wear." Whether you're seeking comfort, style, or functionality in your activewear, Fanka appears to be a brand worth considering. With their innovative approach and dedication to empowering women through clothing, Fanka is poised to make a significant impact in the world of activewear.
This post contains affiliate links. If you click on one and make a purchase, I might make a small commission, at no extra cost to you in order to help support my blog.