Printsfield reached out to me about collaborating with them. I quickly checked what they do, they basically do personalised socks. It could either be socks with your face on them, socks with your pet face on them, socks with your boyfriend's face on them, socks with your son's face on them, basically personalised socks with faces and cool backgrounds to with them. The background for the personalised socks could be food, or valentines day patterns, or even funny stuff like a cosmic background or emojis.
If you follow me on instagram you probably know I'm absolutely obsessed with my cat Shanti and therefore I needed to get socks with my cat's face in them. And that's what I ordered! And here's the result: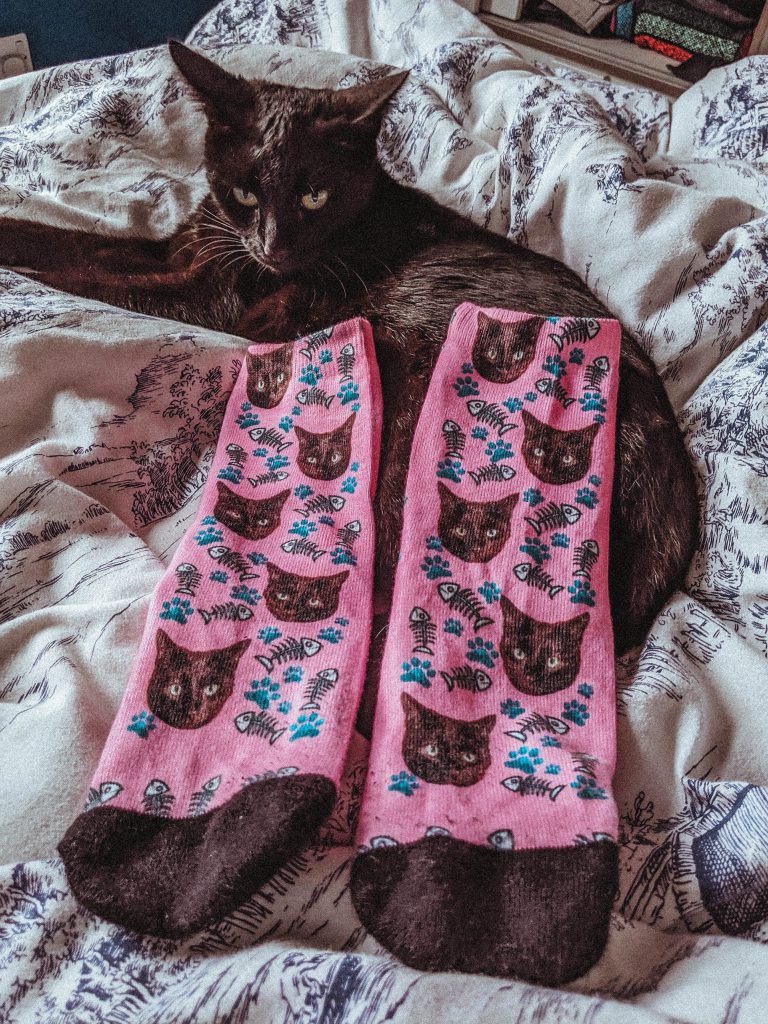 Obviously, Shanti is thrilled with my cheeky personalised socks order and I'm so happy with these customi socks! They are good quality and mostly I think they are the perfect gift. I always have no clue what to give some people as gifts and can think about so many loved ones that would enjoy these as a gift! For instance, my sister would love a pair of personalised socks with her dog's face on them and I'm sure my mom wouldn't mind one with my or my sister's face on them either. There are also personalised socks with Christmas motives so I might get those for Christmas to those back home. It's such a funny gift as well and also a really thoughtful one if you know that someone is really obsessed with their pet or even with some type of food, as there are personalised socks with food items. It's kind of bizarre funny don't you think?
You can get these socks from printsfield.com and you can get 20% off with TRAVELWITHPAU20. And they have worldwide shipping!