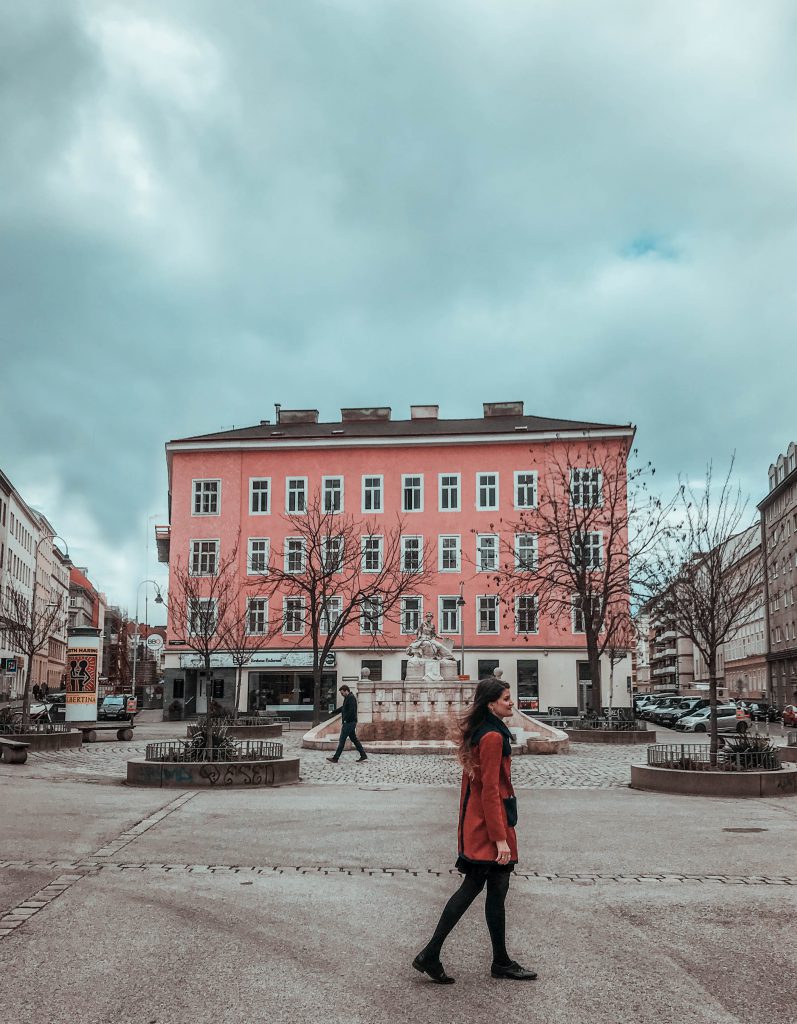 Visiting Vienna soon, or thinking about it? If the latter, don't think about it anymore and get tempted with the things you can do in Vienna featured in the list below. I really liked Vienna, I've visited twice. It has beautiful architecture and a royal feel, but is relaxed at the same time. My advice is to visit Vienna on a weekend if you live in Europe and for one or two days if you are doing a trip around Europe or Austria. Anyways, these are my bucket list items for Vienna!
Vienna Bucket List: The Best Things To Do In Vienna
Do a walking tour of the city of Vienna
One of the things I love is to do a walking tour as soon as I arrive to a city to get an idea of its vibe, and what I would want to do with the rest of my time there. If you are also one of those, book this walking tour as soon as you get to Vienna.
Grab lunch at the Naschmarkt
Vienna's most popular market, the Naschmarkt is just awesome. Stop here for lunch. There are fresh fruits, vegetables, spices and foods of all world cuisines. The middle eastern food in offer is amazing. Plenty of options for veggies and vegans like Neni am Naschmarkt.
Eat at one of the best Würlstelstands in Vienna
Don't worry, you'll see Würlstelstands immediately in the city, they are pretty much everywhere in Vienna. They are literally sausage stands that also sell beer (& pretzels!). I recommend the one in front of the Albertina which you'll quickly identify as it has a bunny on top.
Watch a show at the Vienna State Opera House
Vienna is all about music. If you stay a few days and meet some people, there is no doubt that you'll meet people who want to devote their life to music. As such, you can't miss a show, either opera or ballet, when you visit Vienna. To get a ticket, go to the last minute ticket office at the side entrance and get a "standing only" ticket for a few euros. If you like to plan ahead get a ticket to a Mozart Concert in the Golden Hall right now and forget about it, search availability below: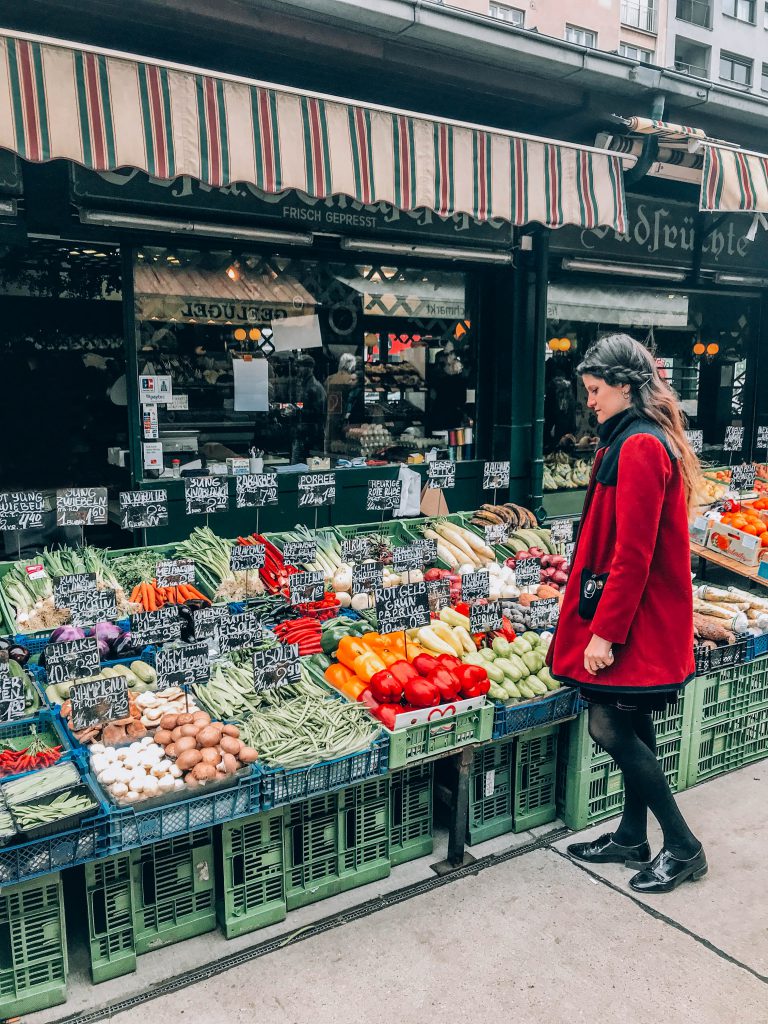 Walk along the Danube
On the Vienna walking tour I did, the guide mentioned walking along the Danube was something he recommended. Essentially street artists in Vienna have an implicit agreement with the council where they have a free pass to paint the walls of the Danube's river banks with the condition that they don't paint the walls of the rest of the city. And the result is a colorful walk along the river
Try a pastry from Demel
Hopefully you are visiting Vienna on a cold day, if so make sure you get a hot chocolate and a pastry from the famous and historical chocolaterie and pastry shop, Café Demel.
Admire Gustav Klimt's "The Kiss" at the Belvedere
Austria's most famous painting and an Art Nouveau piece all those who have ever loved must see is in Vienna. Don't just go to the Belvedere Museum to see The Kiss though, hang out for a bit, it's a great museum.
Eat a Wiener Schnitzel
All non veggies must try this finger lickin good Austrian classic when visiting Vienna. Just know that the original wiener schnitzel is made of veal, not pork, and it's eaten with potatoes.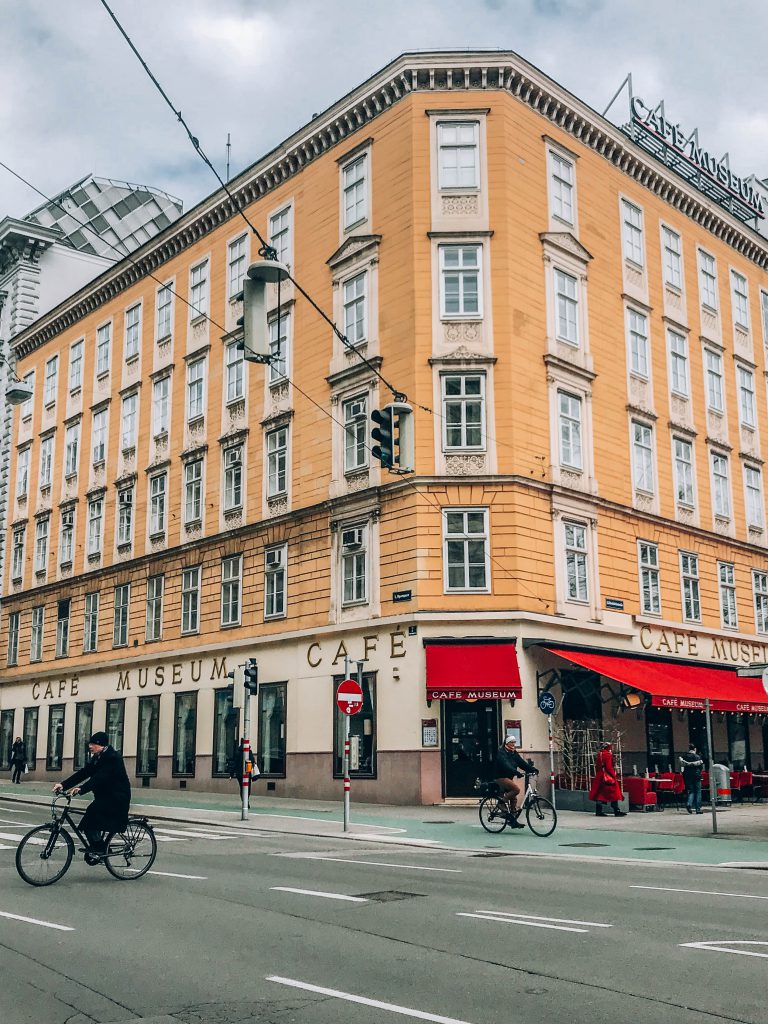 Walk around the Museumsquartier
The Museumsquartier is a beautiful place to stroll around in Vienna. Relax at it's courtyard and maybe visit Leopoldmuseum while you are at it.
Learn about the father of psychoanalysis at the Sigmund Freud Museum
A must for psychologists or Freud fans, the museum is where Freud lived for 47 years in Vienna and where he produced most of his writings.
Visit Schönbrunn Palace & Gardens
This gorgeous baroque Palace is really close from Vienna's city center, and is just a lovely visit. Relax in the gardens and admire the beautiful rooms. Just make sure you don't leave it for the late afternoon as it closes 17.30 or 18.30 depending on the time of the year.
Admire the beautiful St. Stephen's Cathedral
Probably the most original cathedral I've ever seen, and it is mostly due to its ornately patterned, richly coloured roof. A unique Vienna sight.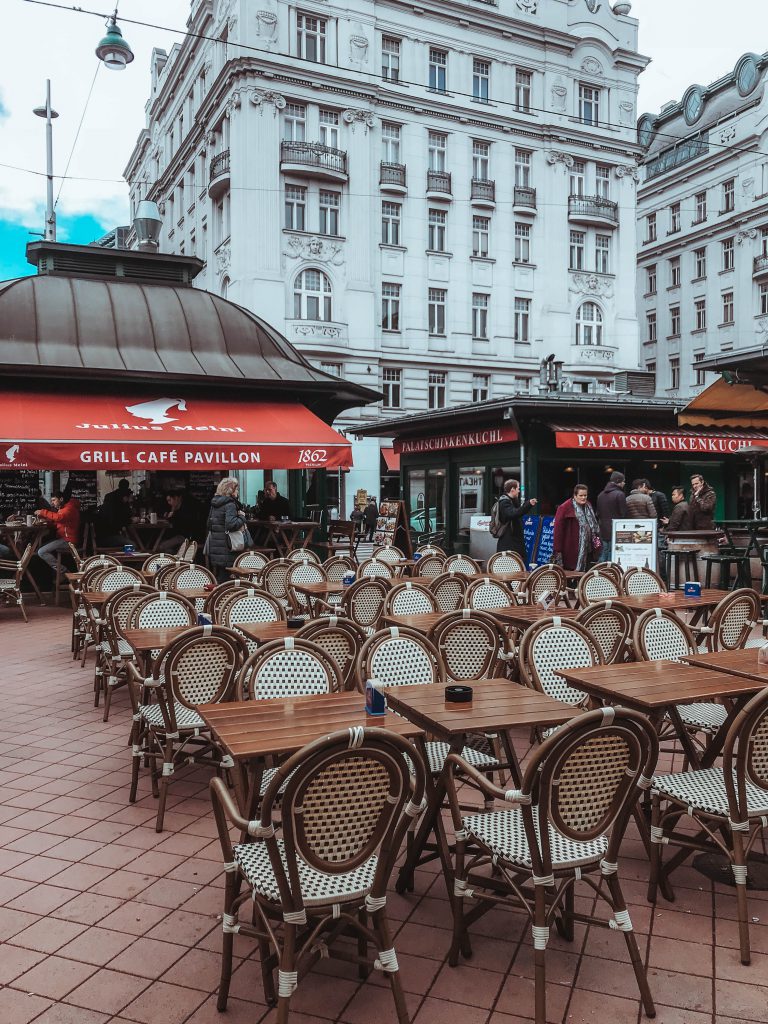 Pass by the Hundertwasserhaus
Do you like original, out-of-the-box architecture? Then don't miss the Hundertwasserhaus, an incredibly quirky, colorful and kitsch residential apartment complex in Vienna built by artist Friedensreich Hundertwasser.
Try the famous Sachertorte
Probably one of the most touristy things to do in Vienna, yes. But who could say no to chocolate cake? The Sachertorte consists of a dense chocolate cake with a thin layer of apricot jam on top, coated in dark chocolate icing, served with unsweetened whipped cream. Where to get it? Both Demel bakery and Hotel Sacher fight for the title of the "Original Sachertorte" so guess any of them would work.
Have a coffee in a kaffeehäuser
Coffee houses have always played a really important role in Viennese culture. They are and have been the meeting places for respected musicians, writers, philosophers and artists. Visit at least one of these: Café Schwarzenberg, Café Prückel, Café Central, Kleines Café or Kaffee Alt Wien.
Stuff yourself with apple strudel
Because, who doesn't love it? You can enjoy this delicious Austrian invention in Vienna at some of the cafés listed above such as Café Prückel and Kleines Café. Good apple strudels are also served at Café Eiles, Café Mozart, Café Amacord and Café Landtmann. That's a lot of apple strudel.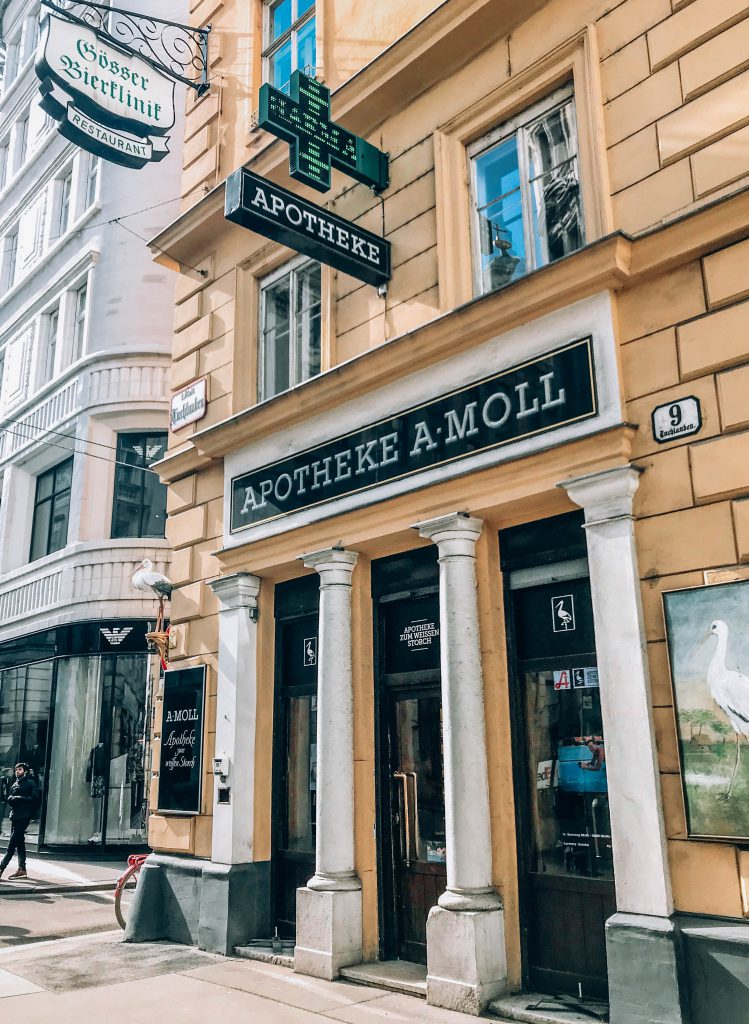 Vienna Bucket List: Best Activities & Tours in Vienna
I've pre-filtered the best activities & tours in Vienna for you here.
Vienna Bucket List: Where To Stay In Vienna
I've pre-filtered the best hotels in Vienna for you here.
As for specific recommendations, if you are backpacking or just looking for fun in Vienna, then Wombats Hostels are the bomb. I'm going to make quite a statement but I think it's the best hostel I've been in my life, and I don't usually do hostels, or generally like them. I guess I'm too old for them. But Wombats in Vienna over-exceeded my expectations. It was really clean, the room and locker to keep your belongings safe open both with the card key which I found super technologic, and all of the rooms have a bathroom ensuite inside. There is a nice bar on the hostel where I met a lot of people in like, two seconds, and they even give you a free welcome drink. Breakfast is just awesome, you pay very little for it and it's just super complete. They do a free walking tour of Vienna as well. If you want to book this hostel, know that there are two locations: Wombats The Naschmarkt which is near the market mentioned above and where I stayed, and one close to the Westbanhof Train Station called Wombats The Lounge.
Vienna Bucket List: How To Get To Vienna And Around
Within Europe, low cost flights will take you to Vienna very, very cheaply. To get the cheapest prices try Momondo and Skyscanner. Depending where you are, it might make sense to take a train in terms of time and money. For example I booked a train from Prague to Vienna using RailEurope.
Enjoyed this article? Support my work by buying me an oat capuccino. Otherwise, do me a great favor of leaving a comment and following me on Instagram (@travelwithpau). Feel free to say 'Hello!' I don't bite. And make sure you save the article for later!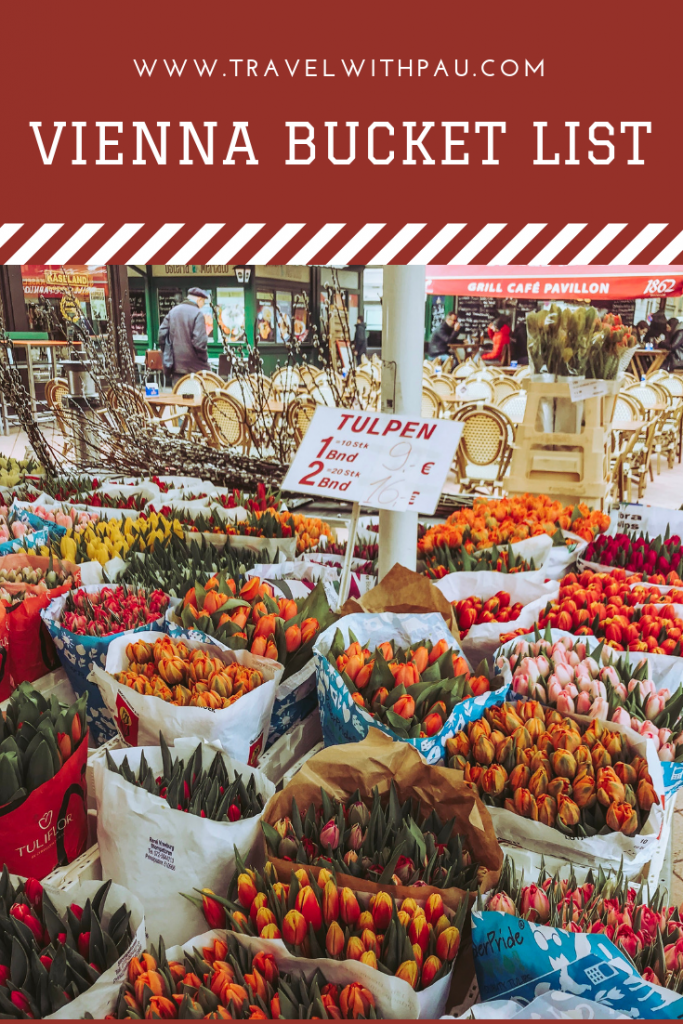 This post contains affiliate links. If you click on one and make a purchase, I might make a small commission, at no extra cost to you in order to help support my blog.