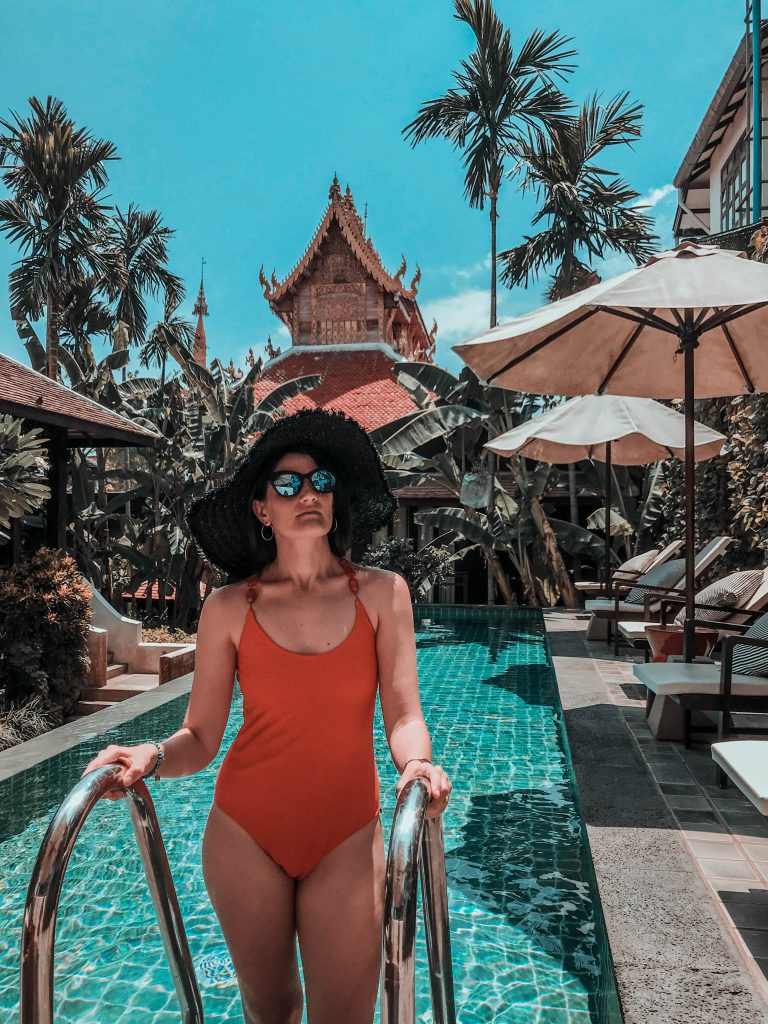 Our second stop in our Thailand trip was Chiang Mai. We arrived via night train to Chiang Mai station, we walked for a few minutes and stopped by Shewe Cafe were we had brunch and a cappuccino where the barista drew our faces on the foam (for real). We walked for a few more minutes and we arrived to Baan Saen Fang.
The location
The hotel is located right outside Thapae Gate, the Eastern gate of the Old town, the tourist epicenter of Chiang Mai. There are lots of great restaurants to have dinner in around Thapae Gate. It's also quite close from the train station, and really close to the Night Bazaar. While staying at the hotel we did not take a songthaew (red taxi) or taxi except for visiting the temple of Doi Suthep. We walked everywhere!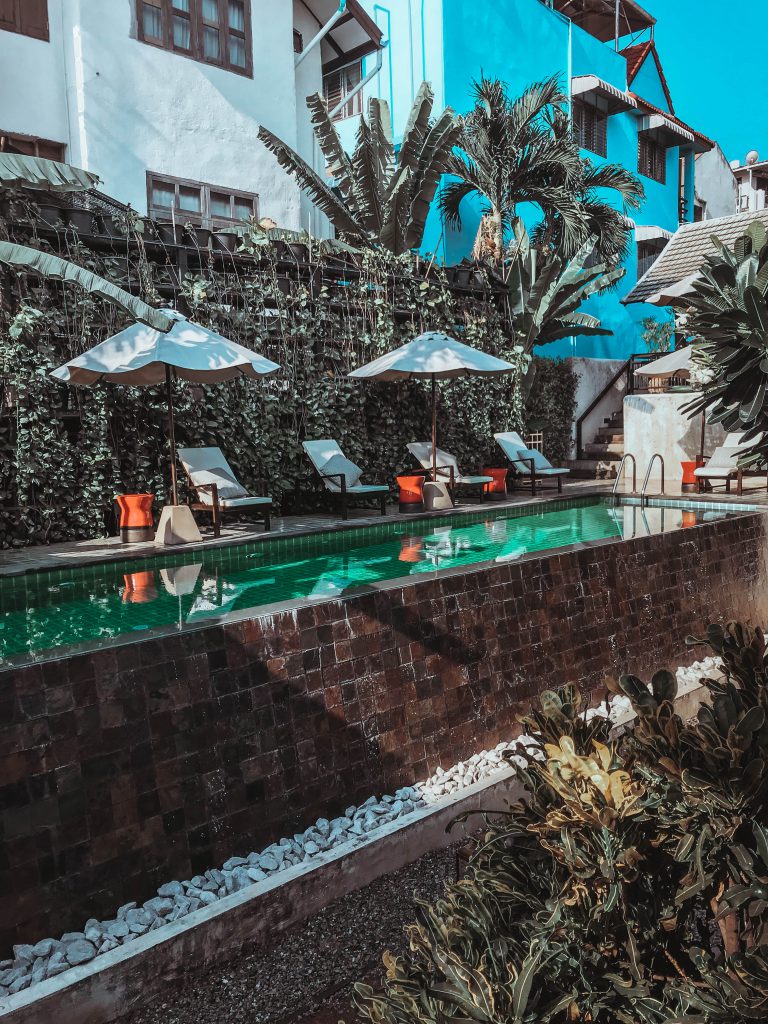 The hotel
Baan Saen Fang is named after a temple, Waat Saen Fang, which is right behind it and can be seen from everywhere while in the hotel. It consists in 4 private wooden bungalows that surround the pool. The decoration theme I would say is "jungle vibes", as it combines wood and earthy tones which go in harmony with the greenery that can be found all across the hotel.
The pool is the highlight of the hotel in my opinion. Its tiles are of a beautiful emerald green, and it is an infinity pool so water falls down from it to the side which is made of brown shimmery tiles. When in the pool you can see the temple in the background, it's lovely to look at and it makes perfect photos. It's really hot in Chiang Mai so you do need a pool and this one is just gorgeous. Up some stairs on one side of the pool there is a bar where you can get drinks while chilling out on the sun chairs.

The bungalows
The bungalows have a front terrace and relax area with a living room. Inside, you'll find the main room with the bed and bathroom. The main room is spacious and has everything you may need: air conditioning, fan, security box, minibar with fridge, TV, robes with slippers, etc. Complimentary water, tea and coffee is provided. The bathroom is quite big and equipped with a big shower, bathroom accessories, and a hair drier. There is also a hanger for wet clothes which comes in quite handy. Both bathroom and pool towels are provided. We stayed here two nights and found everything very comfortable. The area is really quiet at night so nothing will prevent you from sleeping like a baby.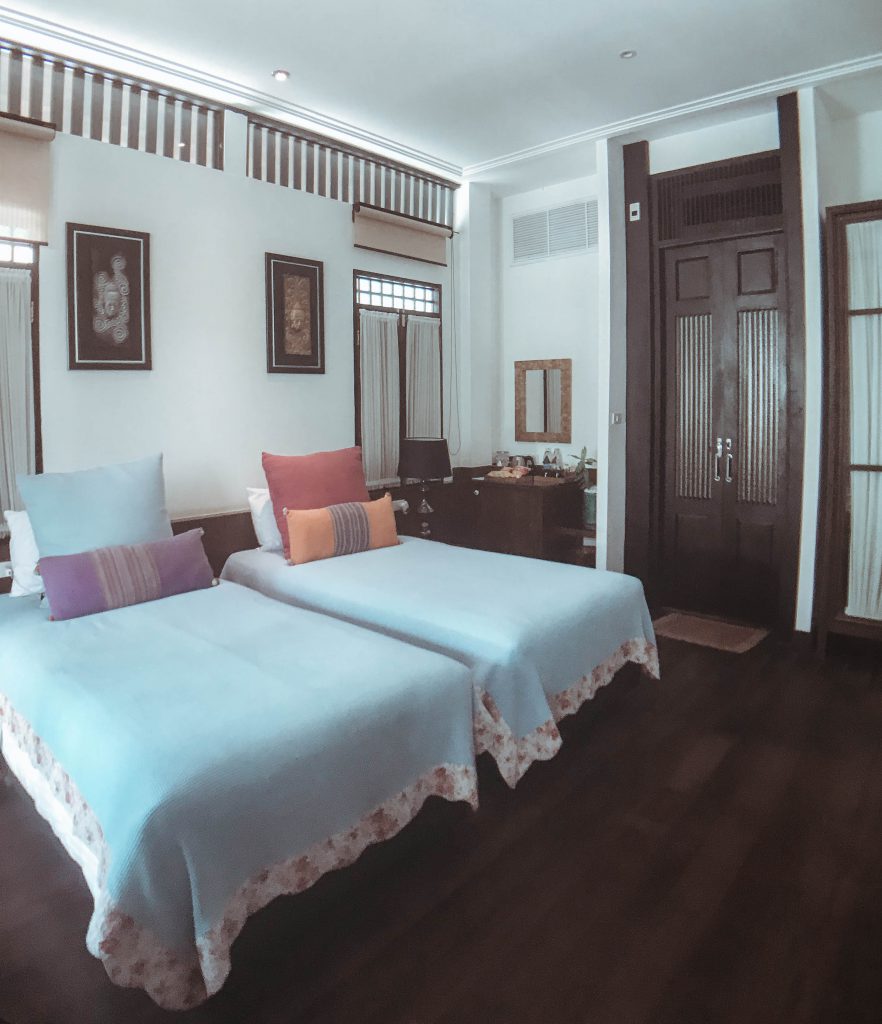 The service
The hotel has reception staff from 7.30 to 23.30, and there is security staff after hours. Your room key is needed to get into the hotel. Wi-Fi is available all across the hotel and it has great speed! Normally breakfast is included as well but the kitchen was undergoing renovations when we visited so we did not try it so can't comment on it.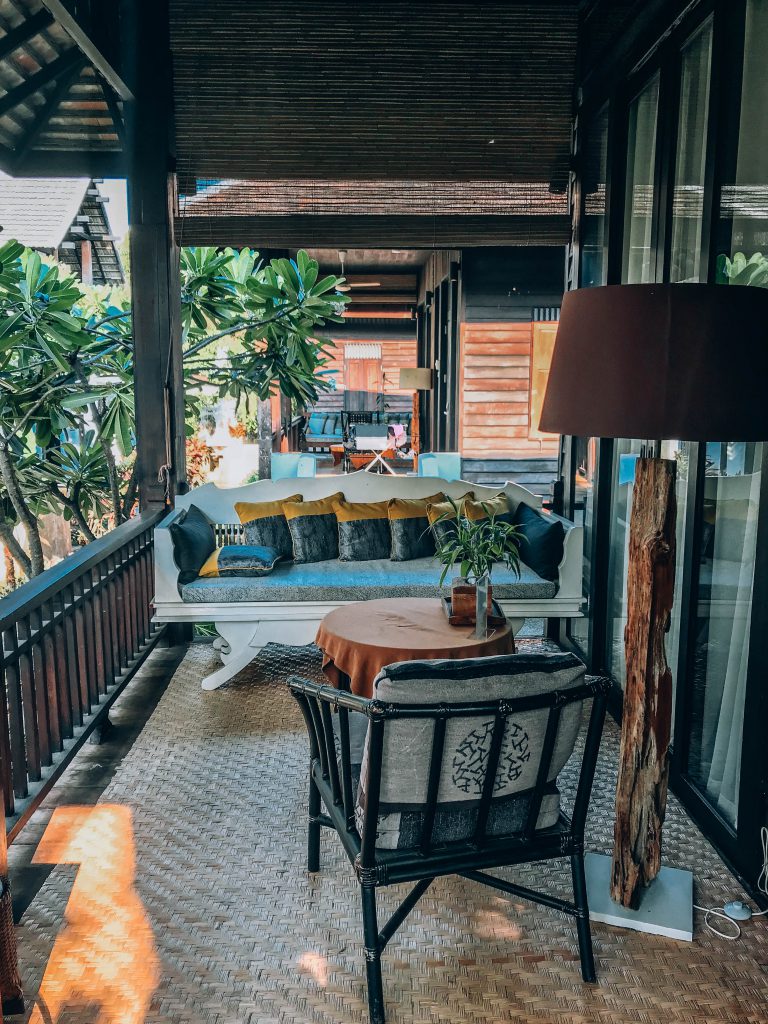 Stay here if…
You want a hotel that ticks all the boxes, you value peace and quiet, and you enjoy relaxing at a pool which is very unique compared to others I at least have been in! Seriously, that pool…
If you want to stay in Baan Saen Fang visit their website and book your stay here (you can also do this directly from their website).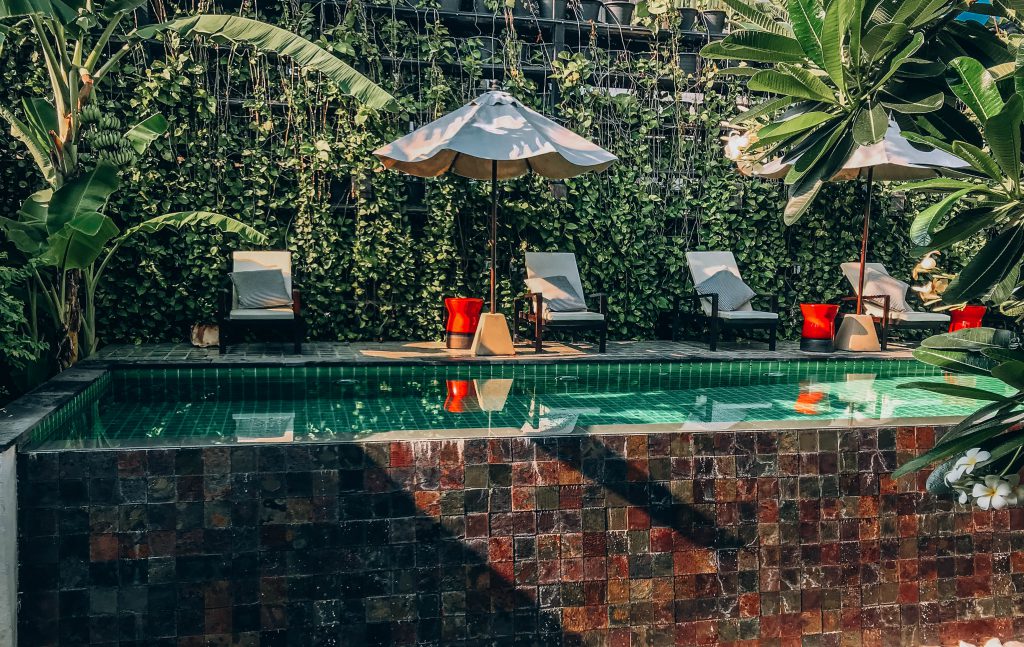 Disclaimer: My stay at Baan Saen Fang was complimentary however as always my opinions are my own. Additionally, this post contains affiliate links. If you click on one and make a purchase, I might make a small commission, at no extra cost to you in order to help support my blog.