[updated June 2022]
Looking for immersive experiences in London? Well, good, because I'm a London immersive experience expert. Whenever an immersive experience launches in London, I'm there no matter how weird it is.
Below London's best immersive experiences that I have tried and tested, organised by type. This article gets updated regularly, check the last published date for the latest update time.
LONDON'S ALL-ENCOMPASSING IMMERSIVE EXPERIENCES
London's immersive experiences where it's about the experience itself rather than the drinks or food (even if they are available).
Burnt City by Punchdrunk
Punchdrunk, the world's leading immersive theatre company, is back in London. You will explore a complete sensory world at your own pace, experiencing scenes in a non-linear way as the story unfolds around you. The story this time is the fall of Troy, where you will witness a mythical world of Gods and mortals who rise from the ashes. It has been one of the most immersive immersive experiences that I've ever been to and unlike anything I had seen before, noting it was my first time at a Punchdrunk show. Tips to enjoy: do some research before going, go early to maximise the time in the venue, ditch your group and explore on your own, go more than once! Book it here.
Candlelight
Concerts illuminated by candlelight? I'm definitely in! Fever has recently launched Candlelight, affordable and intimate concerts performed by live musicians in some of the most iconic venues in London that transport you to a fairytale. I had the chance to attend a concert in the beautiful conservatory in Syon Park to listen to City String Ensemble play Movie Soundtrack Disney classics, and I might have shed a tear or two. Book it here.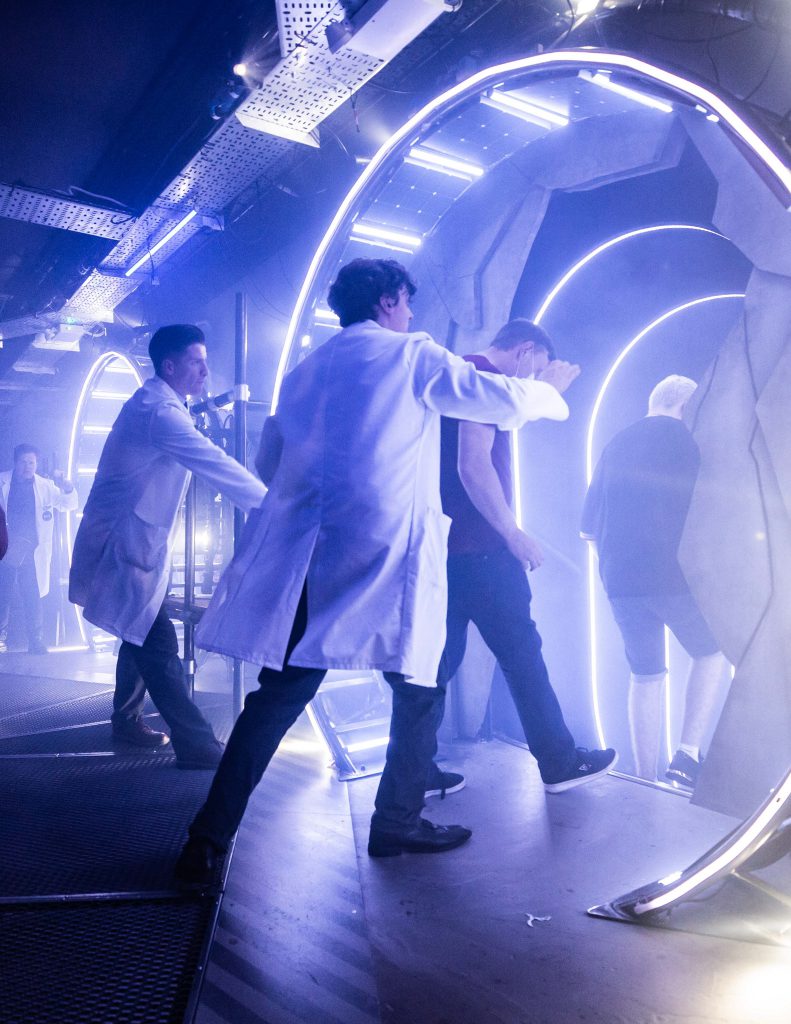 EULOGY by DARKFIELD
DARKFIELD create immersive experiences at the forefront of technology and theatre. As their name implies, most of their experiences involve being completely in the dark with binaural sound headphones, as well as movement to help ignite your other senses (touch, smell) and in turn your imagination. Their latest show is EULOGY which is available to book now across the UK. If you miss it, they have also create Darkfield Radio which allows you to enjoy their productions from home. Book it here.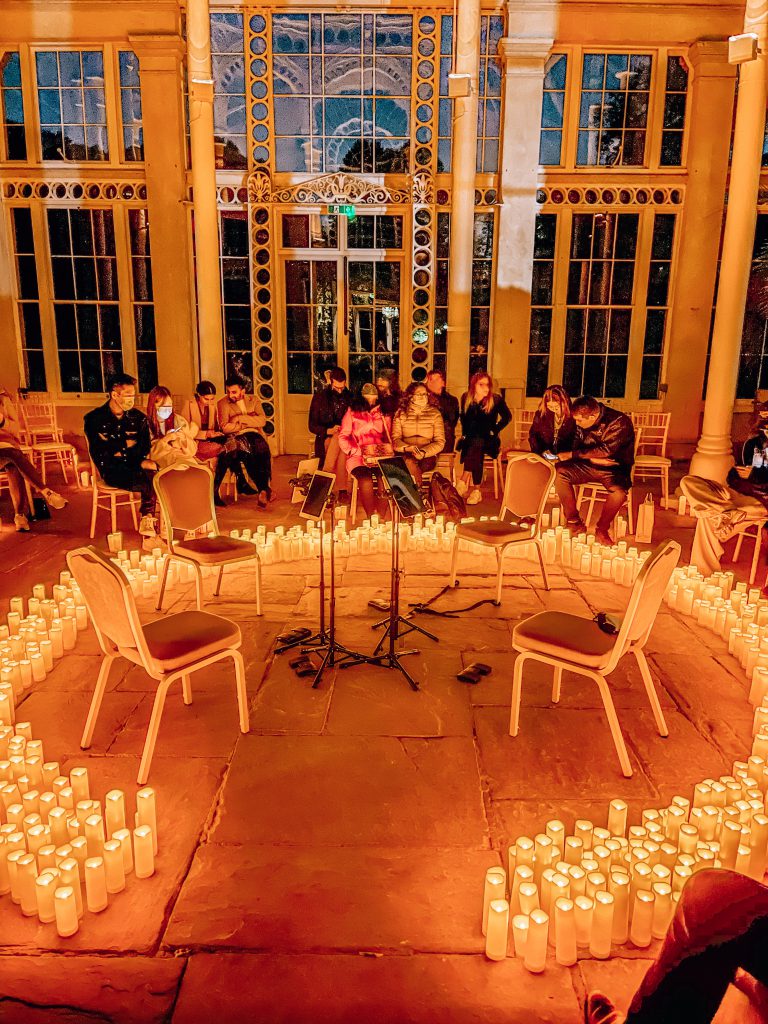 Electric Gamebox
Electric Gamebox is an immersive, digital adventure you can try with friends. The experience consists in stepping into the Gamebox: a fully-private, interactive digital room featuring projection mapping, touch screens, motion tracking and surround sound to enjoy a hyper-immersive 60 minute adventure. It is unlike any other immersive gaming experiences I've tried! The available change all the time, and new are launched pretty frequently which is great because you'll want to come back for sure. Book it here.
meetspaceVR
meetspaceVR is one of the world's greatest VR experiences and much unlike any I've been before. It involves a free roam multi-player experience. You can bring up to 8 friends, put on your kits and kill Zombies or save a spaceship from enemies. Because the room where everything happens is huge you can roam and walk around which makes it even more immersive than other VR experiences available in London. All you need to worry about is having fun (and not bumping into the walls!). Book it here.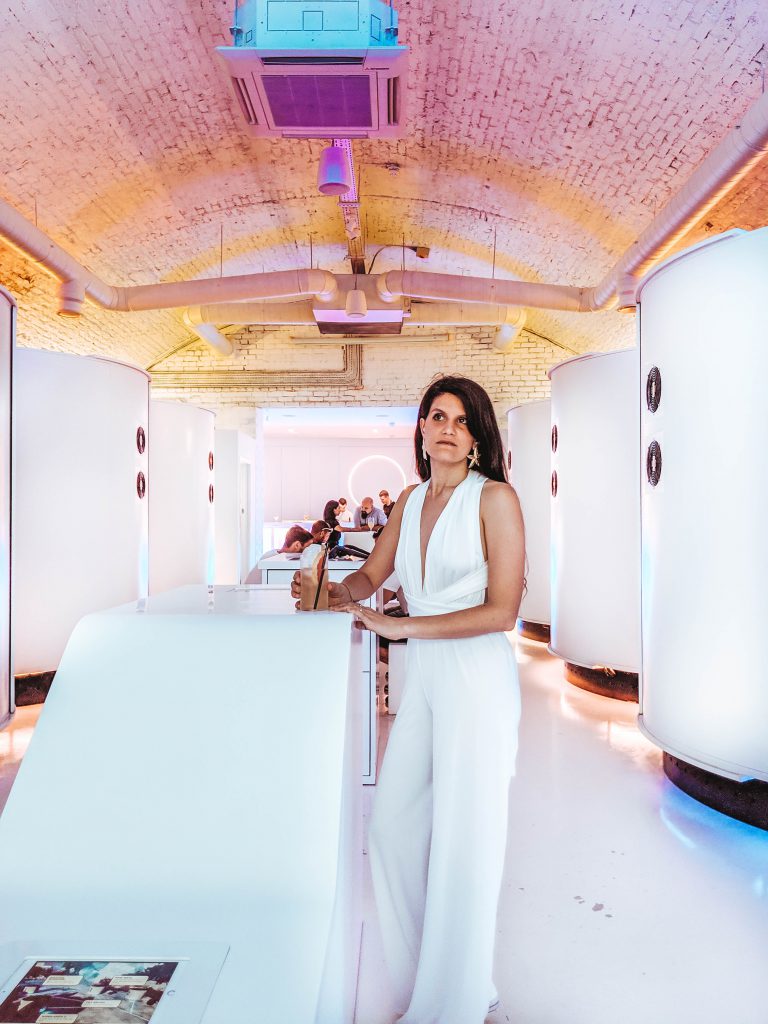 One Night Records
One Night Records is the UK's First Immersive Music venue. It is not just a gig but an adventure through the ages: from the glitz and glamour of 1920's Jazz to the neons of 1950's Rock n Roll, you'll immerse yourself in our beautifully designed spaces, set across a 30,000 sq ft venue in London Bridge. It is perfect for a date or night with friends, and you can experience it at your own time by moving through the different music rooms along the evening. Tickets are very accessible and food and drinks available at the venue. Book it here.
Otherworld
Otherworld is a virtual reality immersive experience where you step into a beautiful parallel world, an island. In this world you can choose any from sixteen very fun VR experiences. And it's 4D which means you'll be able to feel the heat from the sun was you emerge from a cave, or the wind as you gush down a tunnel. Once you are done adventuring, you can enjoy one of their exotic cocktails in a futuristic setting. Book it here.
Secret Cinema
The mother of immersive experiences in London, Secret Cinema was founded in 2007 and specialises in immersive theatrical experiences based on film and television, combining film screenings with interactive performances in purpose-built bespoke sets. In simpler terms, imagine being able to step into your favourite film, to interact with the characters, dressed as one of them and hence becoming part of the story yourself. That's Secret Cinema! It has been held on movies like Back to the Future, Star Wars, Casino Royale and currently, on Stranger Things. Book it here.
The Great Gatsby
From Olivier Award winning producers, London's longest running immersive theatre production The Great Gatsby is now playing in the West End. In this immersive play, Jay Gatsby invites you to one of his infamous parties. Learn more here.