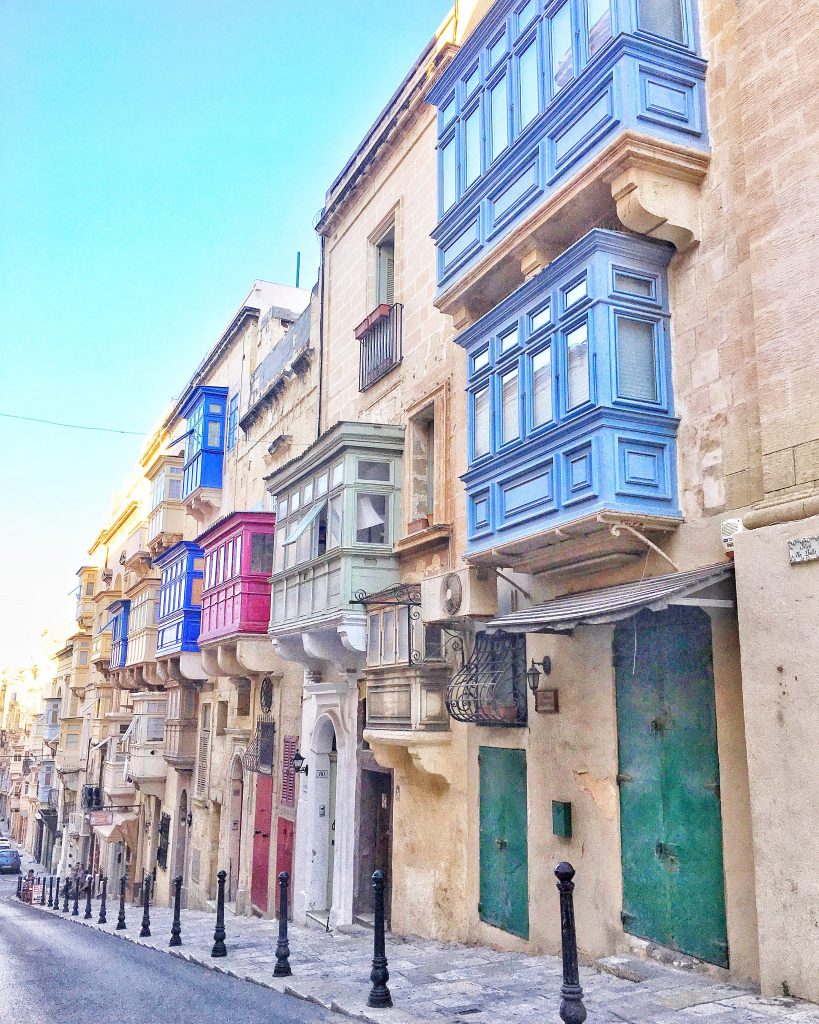 Malta was definitely my travel find of the year. Although not at all tourist free, this tiny island is still not a super popular destination and hence why you should go like – right now. I love how it's an island and a beach destination but also has beautiful and interesting historic places to visit. Hence, Malta basically meets the needs of the beach lovers, culture seekers and those like me that need a little bit of both. I just get bored being all day at the beach! Anyways, it's truly awesome. For your convenience I've created the below bucket list which covers everything you can possibly do in Malta.
Where to stay and how to get around Malta
Really studied this, and the answer is: it depends on how you intend to get around. There are two forms of transportation in Malta, rental car or public bus. Public buses are incredible, regular and take you to any part of the island. It is the form of transport that I used and loved it. However, a rental car is almost always the best option, and especially if you go for a few days only. Malta is small and easy to drive through and, although the buses are good, you'll takes a lot less and see a lot more if you get around by car.
If you can't or don't want to drive, stay in Valletta. In high season, the buses get full fast. Staying in Sliema, many buses have not stopped because of being over capacity and I lost up to an hour waiting to get on. Buses start and end in Valletta, so you can probably get on a bus really fast and even sit down by going to the bus terminal. Also on the way back, most buses go to Valletta, so you probably won't wait long even if the buses are busy. I've pre-filtered the best hotels in Valletta here.
If you go by car, you can stay anywhere, since distances are short. Some examples are Sliema, St Julian's Bay, St Paul's Bay and Mellieha Bay. Find good hotels throughout Malta here.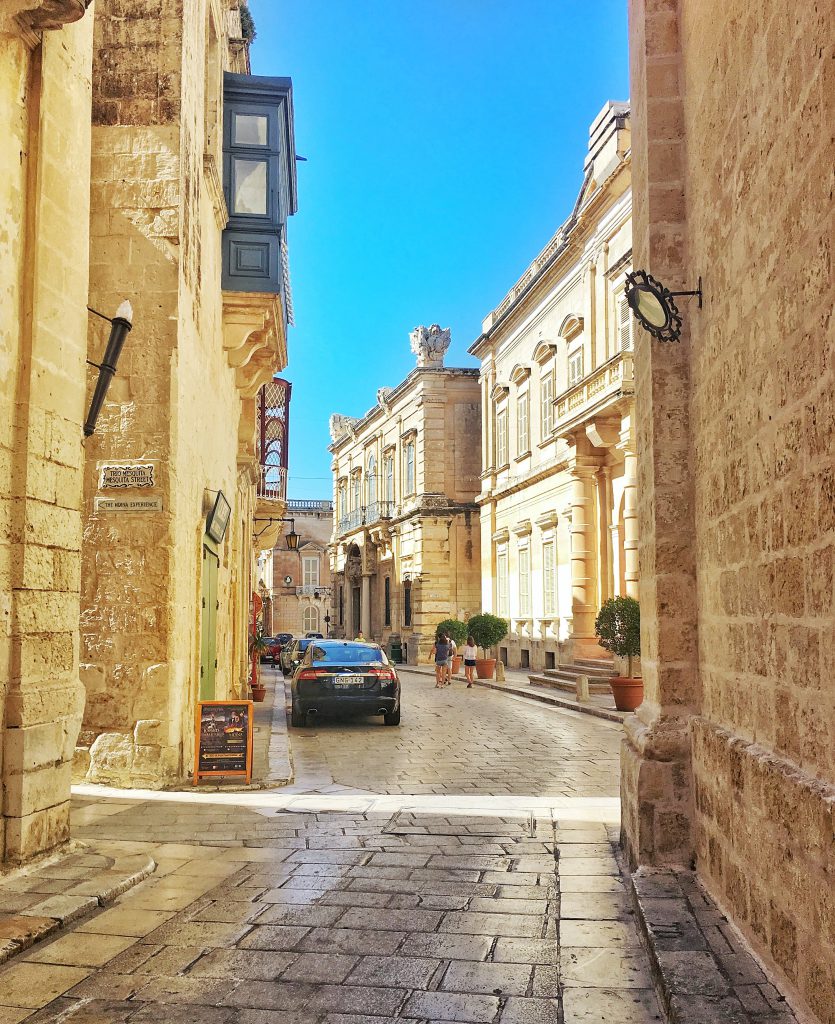 What to see and do in Malta
1. Visit the magical city of Mdina
Mdina also known as Città Vecchia was the capital of Malta until the end of the medieval period. The city is still confined by its walls and maintains its medieval charm. It has under 300 inhabitants today! Mdina was the highlight of my Malta trip. The tall walls of its buildings and its narrow streets make the experience one of a kind. My advice is to go around 2PM when most people are on the beach. You'll have the city to yourself!
If you wish to see the city with more historical context, you can book this 2hr walking tour. If you wish to make it full day trip, then check this one.
2. Snap the colorful boats of Marsaxlokk
Marsaxlokk is a fishing village located in south east Malta. It's bay is picture perfect due to the abundance of similarly colored boats anchored in it. The bay, shoreline and city are also worth a stroll. Marsaxlokk as you can imagine, is also a great place to eat fresh fish!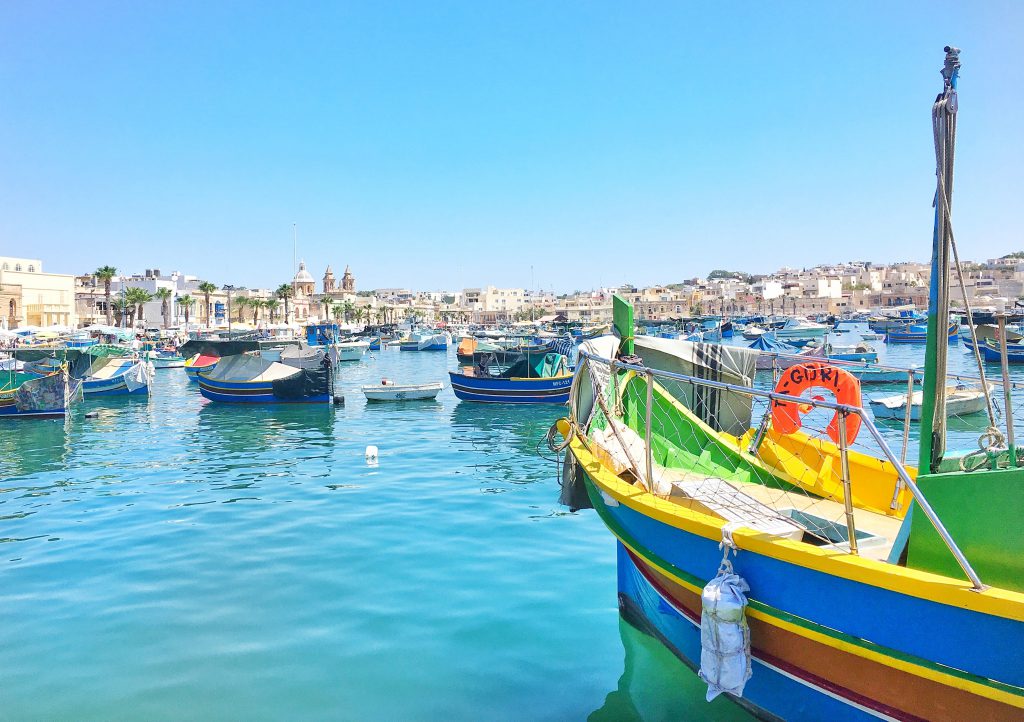 3. Take a plunge at St Peter's Pool
St Peter's Pool is an almost perfectly round natural swimming pool located near Marsaxlokk. It is surrounded by a stone wall which makes it perfect for some cheeky diving. A great place in Malta to spend time just floating about! You can walk or take a boat from the harbor of Marsaxlokk.
4. Swim in the turquoise waters of the Blue Lagoon
An absolute must in Malta: this lagoon and its crystalline, azure and luscious waters just stunned me. I would have stayed admiring the bright turquoise waters forever. Make sure you dedicate at least half a day to the Blue Lagoon. You can get there by ferry or chose one of the several boat day tours available. If you chose a boat day tour, make sure you check the reviews first!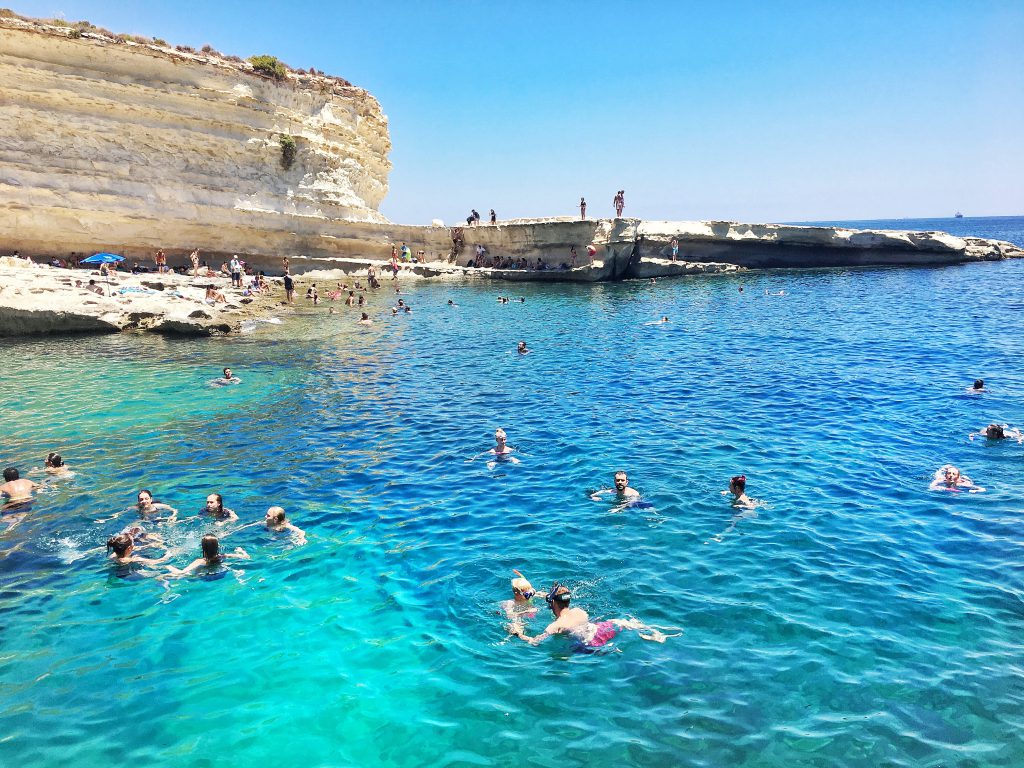 5. Spend a day in Gozo island
Even if one of its main attractions – the Azure Window – collapsed in 2017 there is still plenty to do in Gozo. You can easily spend a couple of days there. Some people spend their entire holiday in Gozo, instead of doing it just as a day trip from Malta's mainland. As for attractions, the main city in Gozo called Victoria (previously known as Rabat) would be the starting point. The city is worth exploring, as well as the Citadel located on top of a hill which like Mdina is almost untouched. The views from there are great as well.
On top of that, you'll find the Ggantija temple, as well as the Blue Hole which is a natural rock formation that the best place in Malta for scuba diving. And there is more. To be honest Gozo deserves a post of its own!
Check out this full day tour of Gozo.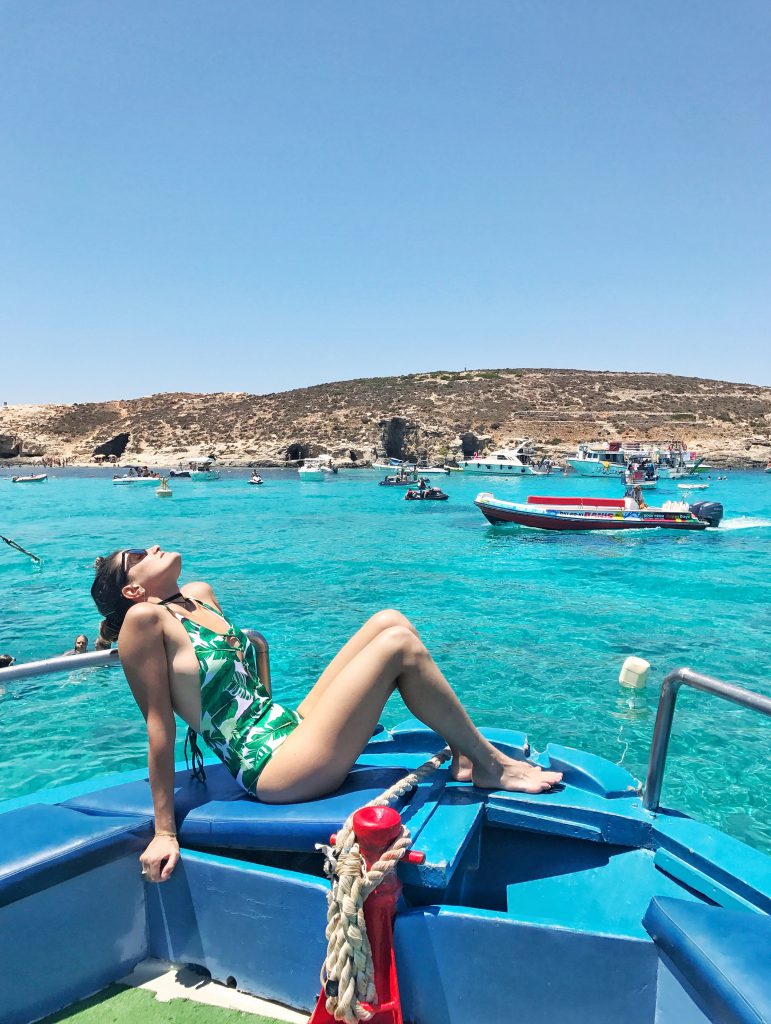 6. Wander the streets of Valletta
The colorful balconies, the quirky store signs, the narrow cobbled streets that go up and down or in a staircase. All cities in Malta are gorgeous, but Valletta's streets are something special. In order to properly explore it, check out this walking tour with amazing reviews.
7. Take an island cruise tour
One of the most popular ways of spending a day in Malta is in a island hopping cruise tour. You would typically visit the Blue Lagoon or Gozo and other smaller islands. I found this option which has great reviews. Also, while on the boat, another company will offer you a speedboat tour. It's not worth it.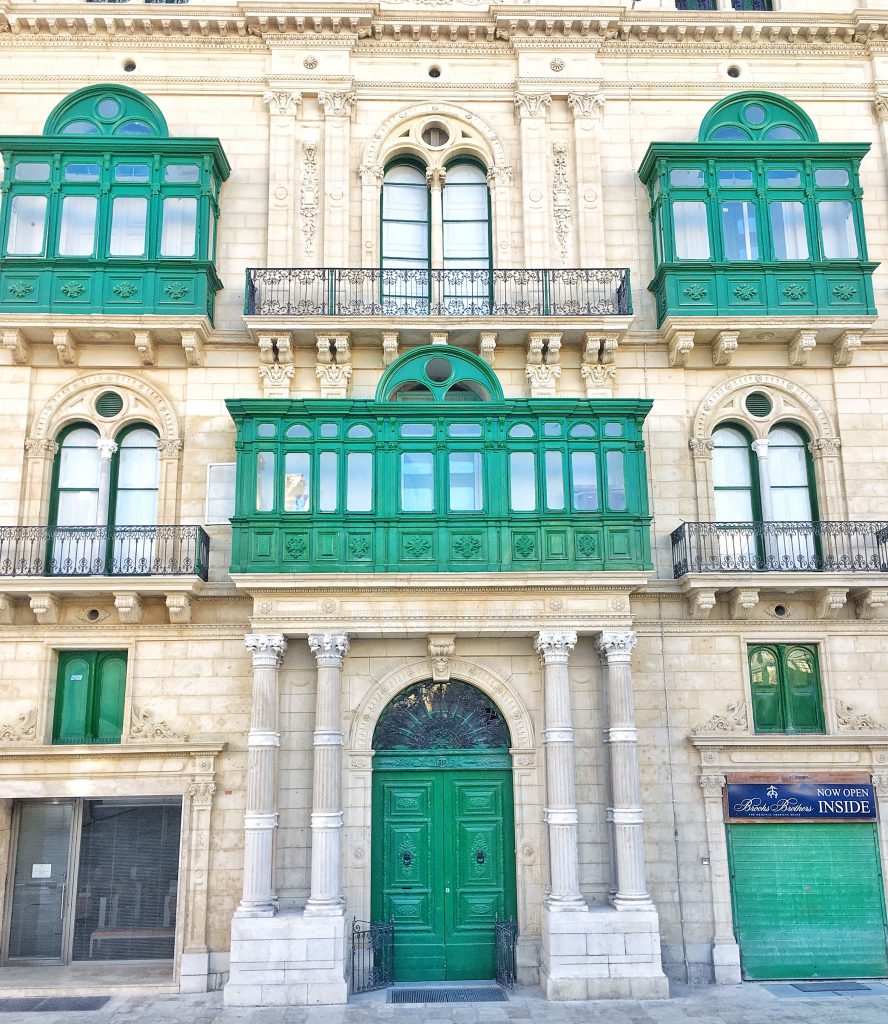 8. Eat lots of pastizzi
The most popular Maltese food, by far. The pastizz (singular) is a savoury pastry typically filled with ricotta or mushy peas. Wish I was eating one right now. The pea pastizz is not always vegan, you can ask though. Crystal Palace is the only place I know do vegan pastizzi for sure.
9. Visit the Three Cities or Cottonera
Birgu, Senglea and Cospicua are the three fortified cities of Malta. The three stand one besides the other on the Grand Harbor, opposite to Valletta. Do you love history, strolling through cities that ooze character, have been around since the middle ages and are far less populated with tourists? Then visiting the Three Cities is your perfect day trip. Take your camera! Visit them on your own or take a tour.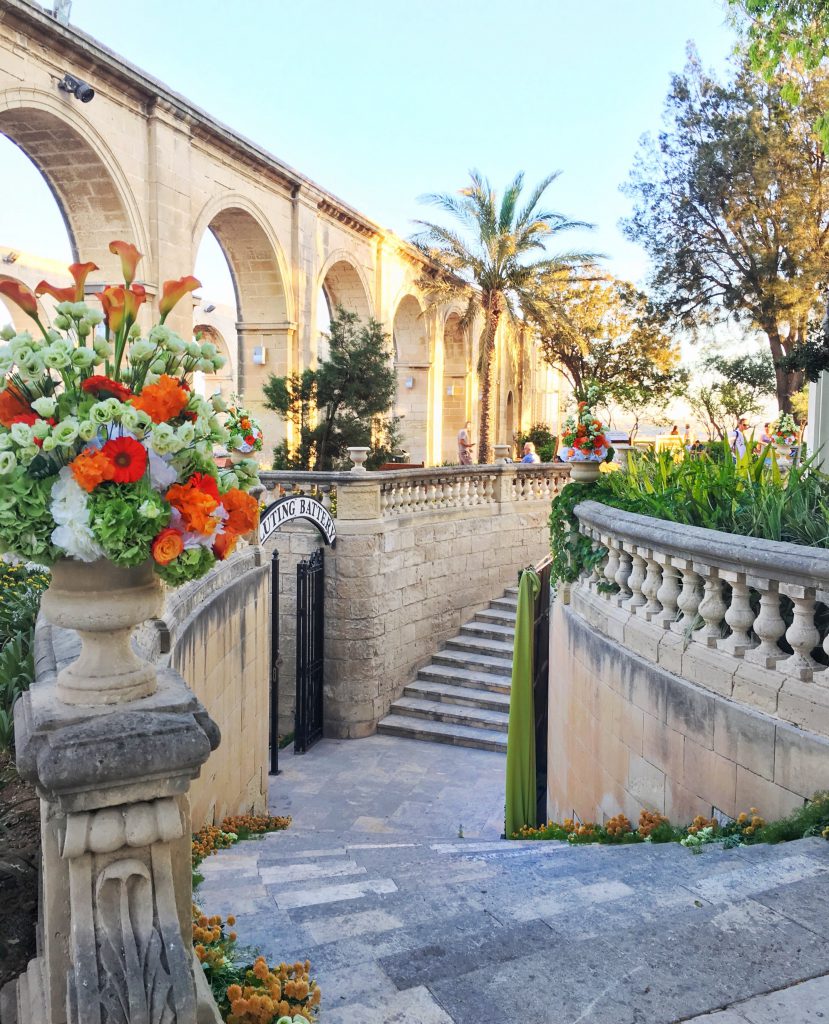 10. Enjoy the views from the Lower & Upper Barraka Gardens
These two gardens are a Malta must. They are beautiful, offer the best views of the Grand Harbour and a chance to wind down from the city. Make sure you make time for them when you visit Valletta.
11. Swim and sunbathe at Golden Bay and Għajn Tuffieħa Bay
These adjacent beaches are a must visit if you are planning to enjoy the sand and the sea in Malta. I personally liked Għajn Tuffieħa more. You can hike there from Golden Bay through a rocky mount which connects them and take pictures from up the hill. It will be a small "adventure" and on top of that you'll take great photos!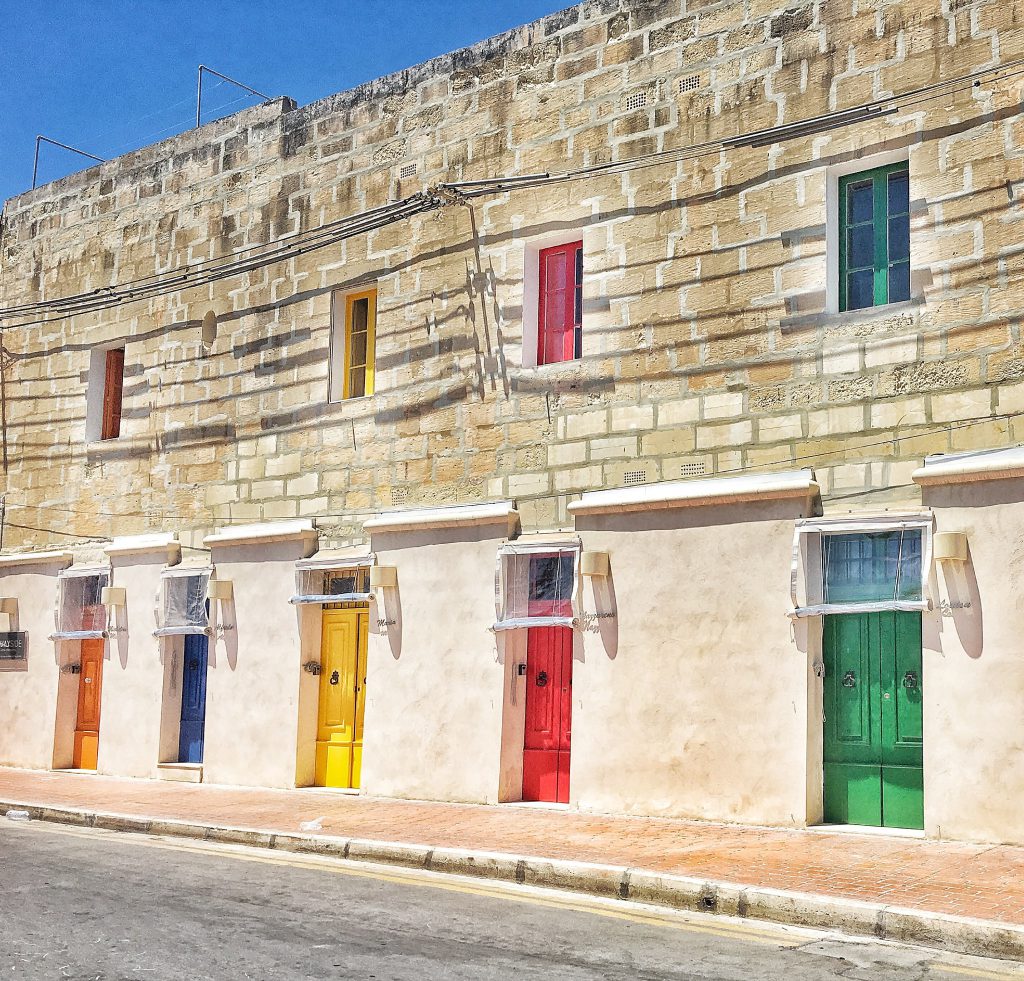 12. Visit the temples of Mnajdra and Hagar Qim
These megalithic temple complexes in Malta date back to 3600 BC, they are not only super interesting but are also located at a striking high coast location surrounded by cliffs. They are also 500m from each other so it's really easy to visit them together. You can reach them on your own, or take this tour.
13. Explore Popeye's Village
The film set of the 1980 musical production "Popeye" is today one of Malta's major tourist attractions. The film set was constructed in Anchor Bay during the last 7 months of 1979. Meet Popeye and his friends in the village, or take some cool pictures from afar.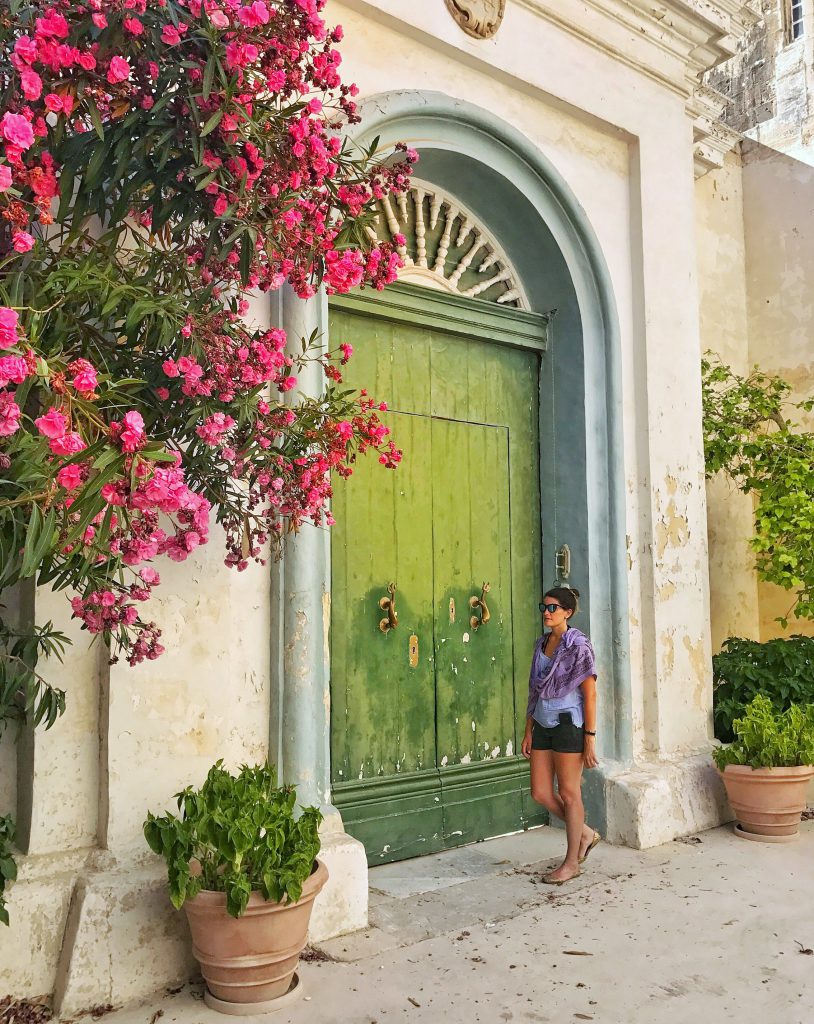 14. Step inside St John's co-cathedral
Located in Valletta, St John's Co-Cathedral was built by the Knights of St John in the late 16th century. Today, it's a must visit attraction in Malta because of it's beauty and history. Learn more about it here.
15. Discover the Ħal Saflieni Hypogeum
The Ħal Saflieni Hypogeum is an underground prehistoric burial site in Malta. It is a complex subterranean structure made up of interconnecting rock chambers set on three levels. Earliest remains at the site date back to about 4000BC. The complex was used over a span of many centuries, up to c. 2500 BC. It's a unique site described on the World Heritage List as "a site that bears a unique testimony to a cultural tradition which has disappeared".
16. Take a night stroll on St Julian's Bay shoreline
Nothing more romantic that having dinner at St Julian's Bay, then going on a stroll holding hands in a quest for ice cream!

17. Drink Cisk beer
Malta's locally brewed beer, there are several types to choose from according to your taste.
18. Eat a traditional Maltese meal
Maltese food combines Italian, British & French cuisine with middle eastern flavors. Traditional dishes include fenkata or rabbit stew, as well as ġbejna, the maltese cheese.
19. Visit one of the largest domes in the world
The Mosta Dome is a church with a huge and beautiful dome. What's also interesting about it, is that survived a bombing in WWII. An aerial bomb fell through the Dome during mass and failed to explode. A miracle – Maltese people say.
20. Sail through Malta's Blue Grotto
The Blue Grotto are actually seven caves on the southern side of the island. Like in the Grotta Azzura from Capri, on a sunny day the blue sky reflects off the white sandy seabed under the caves, resulting in vibrant azure and cobalt coloured waters. See here how to visit it.
How to get to Malta
I managed to score cheap flights to Malta using Momondo, which I regularly use for trips in Europe.
If you liked this article please leave a comment and follow @travelwithpau on Instagram.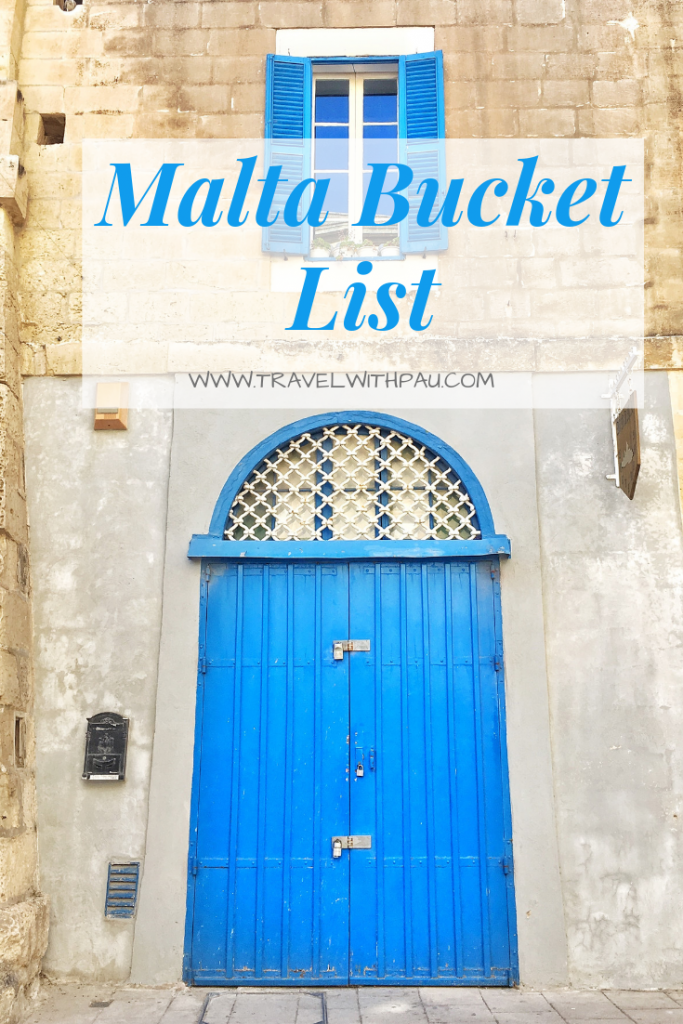 This post contains affiliate links. If you click on one and make a purchase, I might make a small commission, at no extra cost to you in order to help support my blog.