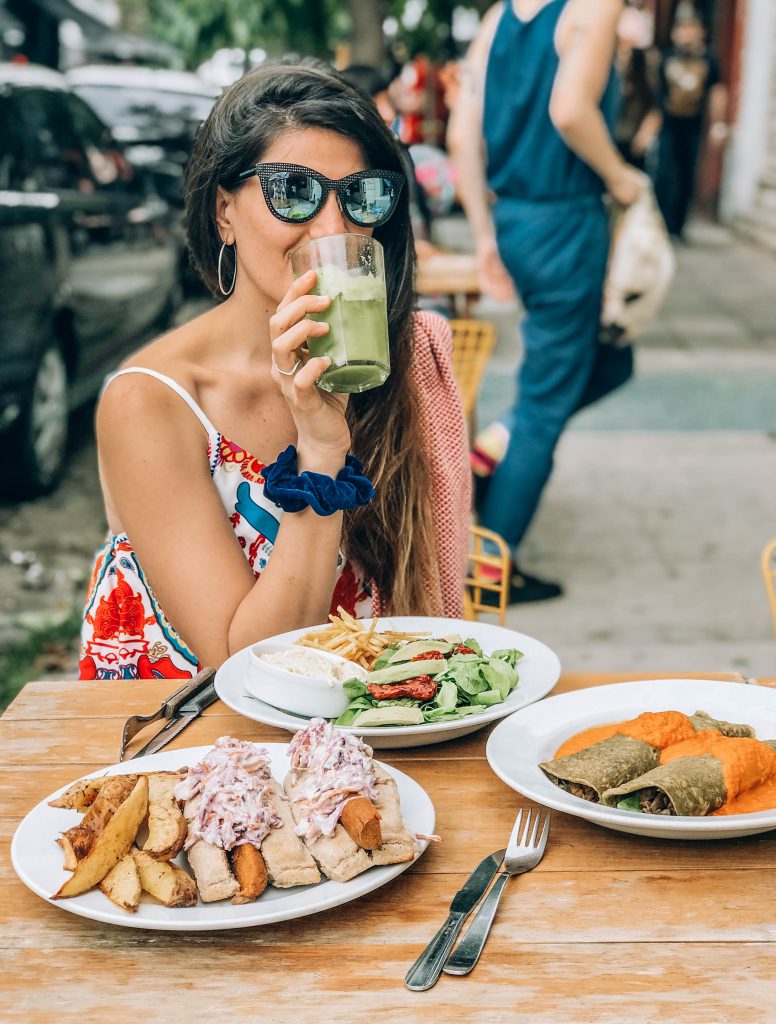 Wondering how to be a vegan in Buenos Aires? Yep, Argentina is beef paradise. It's maybe the fact we Argentineans each so much beef that has caused some people to become vegan, or maybe it's simply the fact that it's becoming more and more popular allover the world. Still, it's uncommon to be vegan in Argentina compared to other countries. In fact, despite having lived in Argentina for 23 years before moving to London, I have no "real" vegan friends. By that I mean I'm excluding people I've met in vegan forums or Facebook groups.
However, since I became vegan, I realised the vegan world in Buenos Aires has become so big! I found so many restaurants which are either vegan or vegan friendly and are delicious. And I dare say, better than the ones I've been to in London. The truth is that there are far less vegan processed products available in Argentina so vegan restaurants have to make everything from scratch. Not processed = healthy & tasty! These are the best vegan restaurants in Buenos Aires by neighborhood.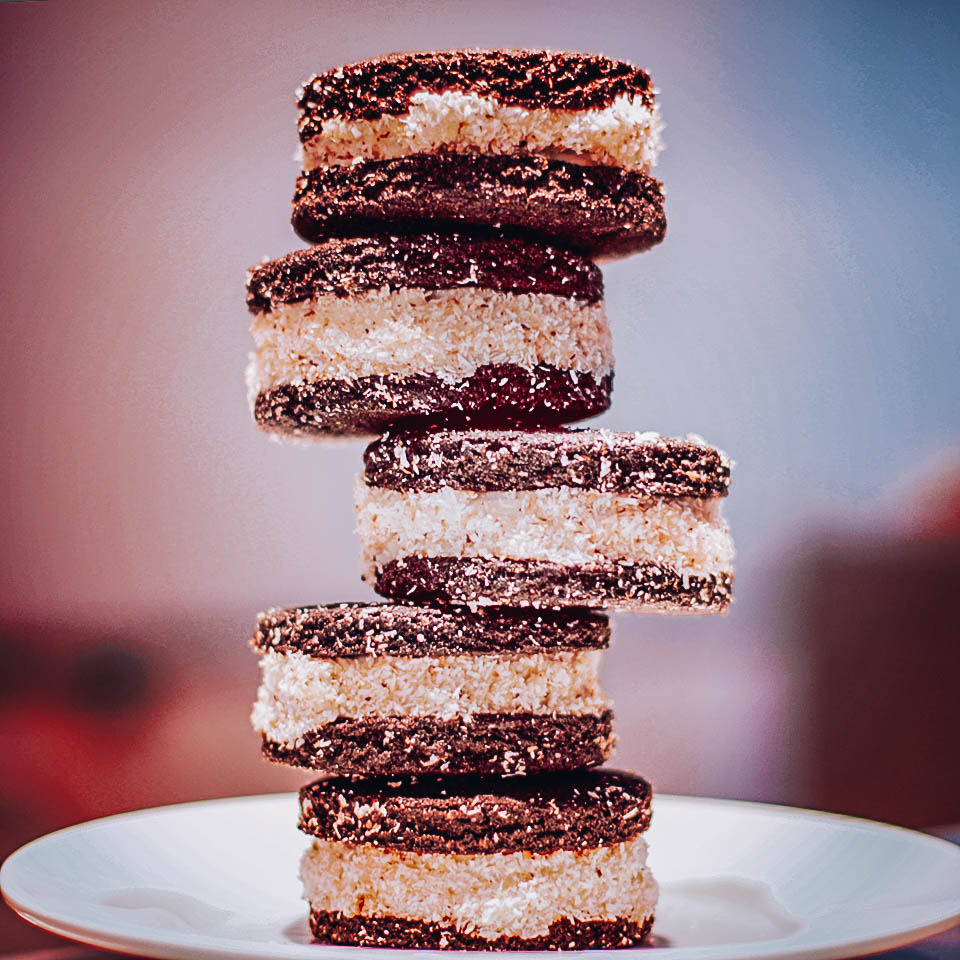 Vegan Restaurants In Palermo, Buenos Aires
Artemisia
This is also a "natural & organic" restaurant in Buenos Aires. Not strictly vegan, but has a few good vegan dishes, including vegan brunch! The restaurant itself is beautiful: its high ceilings are decorated with hanging plants, an inner garden and a wooden mezzanine which accommodates more eaters. A very instagrammable vegan restaurant in Buenos Aires.
Costa Rica 5893, Buenos Aires, Capital Federal
Bio Solo Orgánico
The focus of this restaurant in Buenos Aires is organic food, so it has loads vegan options, but also has veggie ones. Everything I tried was delicious. The menu has quite a big list of options, which include entrees, mains, raw dishes and delicious desserts. They do "Flan de coco with dulce sin leche" which is basically a veganized version of "Flan con dulce de leche" one of the most typical Argentinean desserts.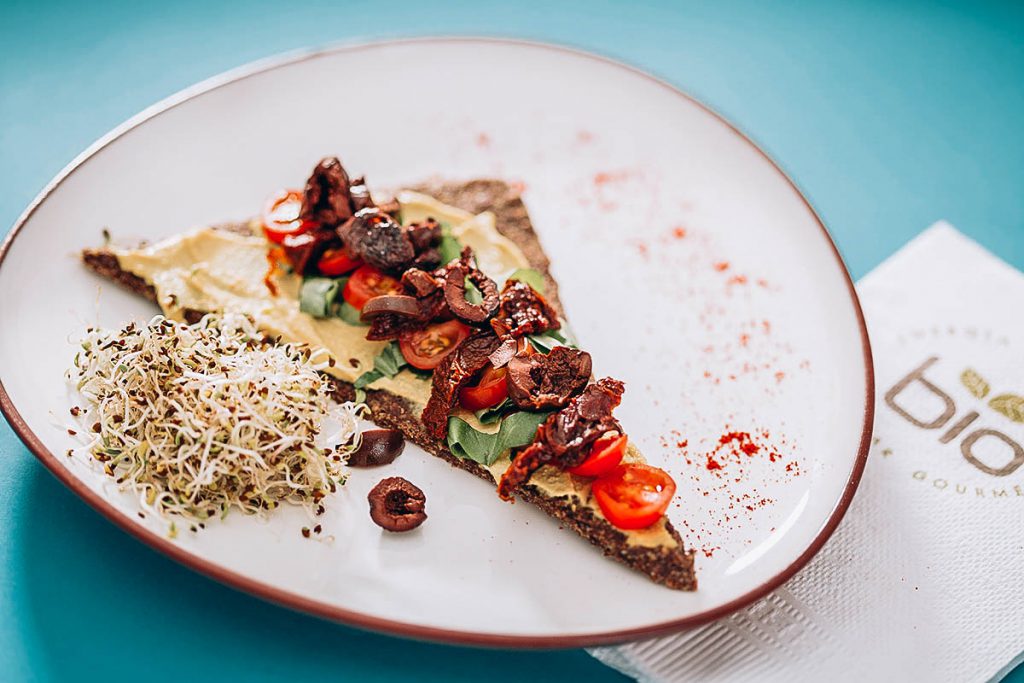 Buenos Aires Verde
One of the most popular vegan restaurants in Buenos Aires. Definitely a favorite amongst porteños who love their salads! Buenos Aires Verde is vegan, with a few veggie exceptions. The menu is super extensive and has some very original dishes, as well as many desserts, sweets and cakes. You'll end up licking your fingers!
Two locations: Vidal 2226 & Gorriti 5657, Buenos Aires, Capital Federal
Humboldt 2192, Buenos Aires, Capital Federal
Casa Munay
Casa Munay is a veggie restaurant in Buenos Aires with various vegan options that uses organic and natural produce. I haven't visited personally but my sister has and she loved it. They also sell organic produce and lovely treats.
Av Raúl Scalabrini Ortiz 2018, C1425DBO CABA, Argentina
Estilo Veggie
A vegan restaurant in Buenos Aires with good vibes. It serves vegan and fully homemade dishes which change every week, as well as craft beers. The restaurant also hosts events like cooking classes or talks about vegan activism.
Fitz Roy 1941, Buenos Aires, Capital Federal
Krishna Veggie
One of the oldest vegan and vegetarian restaurants in Buenos Aires. It has been there since I can remember. This is a veggie restaurant also located in Plaza Armenia which revolves around the Hindu god Krishna. The result is simple, original and balanced dishes some of them Indian style, some of them not, depending on your choice. The decoration is oriental as well.
Malabia 1833, Buenos Aires, Capital Federal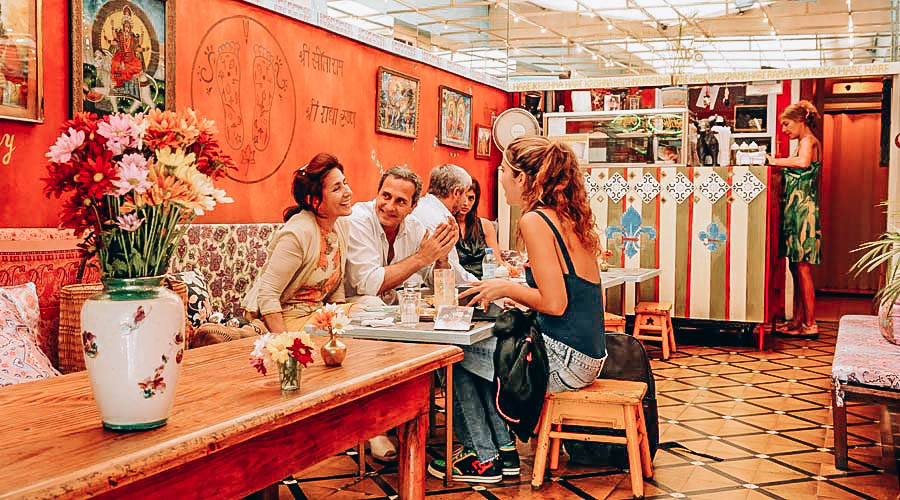 Loving Hut
This restaurant is a paradise for those who are vegan in Buenos Aires. 100% vegan, this restaurant offers veganized versions of Argentinean classics: chori (thick sausage), bondiola (pork shoulder), lomito (sirloin), matambrito a la criolla (a creole dish), tostados (toasties of various flavours) etc. Same goes with desserts, they do alfajores, and Argentina's most commonly eaten cakes such as Lemon Pie, Selva Negra (a very chocolatey cake). There's loads of other options, but what I love about this place is that it literally veganizes all those dishes any Argentinean wouldn't even dream about having again!
Gorriti 4939, Buenos Aires, Capital Federal
Sacro
Sacro is Buenos Aires only upscale fully vegan restaurant, serving delicious international tapa-style dishes. You'll find empanadas with a twist, asian dumplings & baos, matured cheeses, and lots more. No dish disappoints. If it's still in the menu, try the ravioli, I would eat it every day. It's the perfect place to impress a date, and one of the vegan restaurants I never miss when visiting Buenos Aires.
Costa Rica 6038, C1414 CABA, Argentina
Vegan Restaurants In Chacarita, Buenos Aires
Donnet
Donnet is one of the most unique vegan restaurants in Buenos Aires and elsewhere. It's a mushroom focused vegan restaurant. All dishes revolve around organic mushrooms, and I promise they are nothing like the mushrooms you've tried so far. Make sure you order the "Hongos Donnet" dish. Also, the restaurant has a super casual and relaxed hipster/indie vibe which is quite charming. You feel like you are eating at a friend's house not in a restaurant. To finish, it has a sign which reads "Pollería" (poultry shop) which adds in some irony. It's cash only.
Fraga 499, Buenos Aires, Capital Federal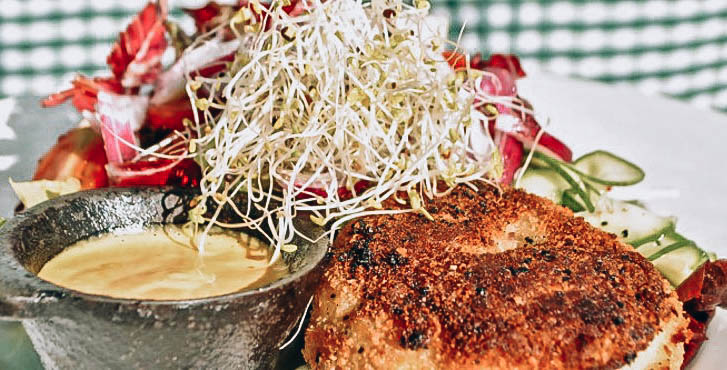 Vegan Restaurants In Congreso, Buenos Aires
La Reverde Vegan Barbecue
In the land of beef, it's not surprising that someone came up with the concept of a vegan barbecue. La Reverde is Buenos Aires first vegan 'parilla' serving 'beef', 'chorizo' and much more made mostly from seitan. For those vegans visiting Buenos Aires who think they are missing out on one of Argentina's most iconic food, La Reverde is the place.
Montevideo 40, C1019ABA CABA, Argentina
Vegan Restaurants In San Telmo, Buenos Aires
Hierbabuena
Very well located in the San Telmo neighborhood of Buenos Aires, this restaurant is also not strictly vegan but has really nice vegan options! The menu changes quite a lot, but I really like the sushi and the vegan cheeses they make. Not the best vegan restaurant in Buenos Aires, but a great option if you are in the San Telmo area.
Av. Caseros 454, Buenos Aires, Capital Federal
Am I missing any Buenos Aires vegan restaurants? Please let me know in the comments!
If you liked this article please leave a comment and follow @travelwithpau on Instagram.