[DISCLAIMER] This article was written during the Coronavirus pandemic with the hopes things go back to normal soon. They may not and I'll revise the article once they do as some of the venues mentioned may have closed permanently.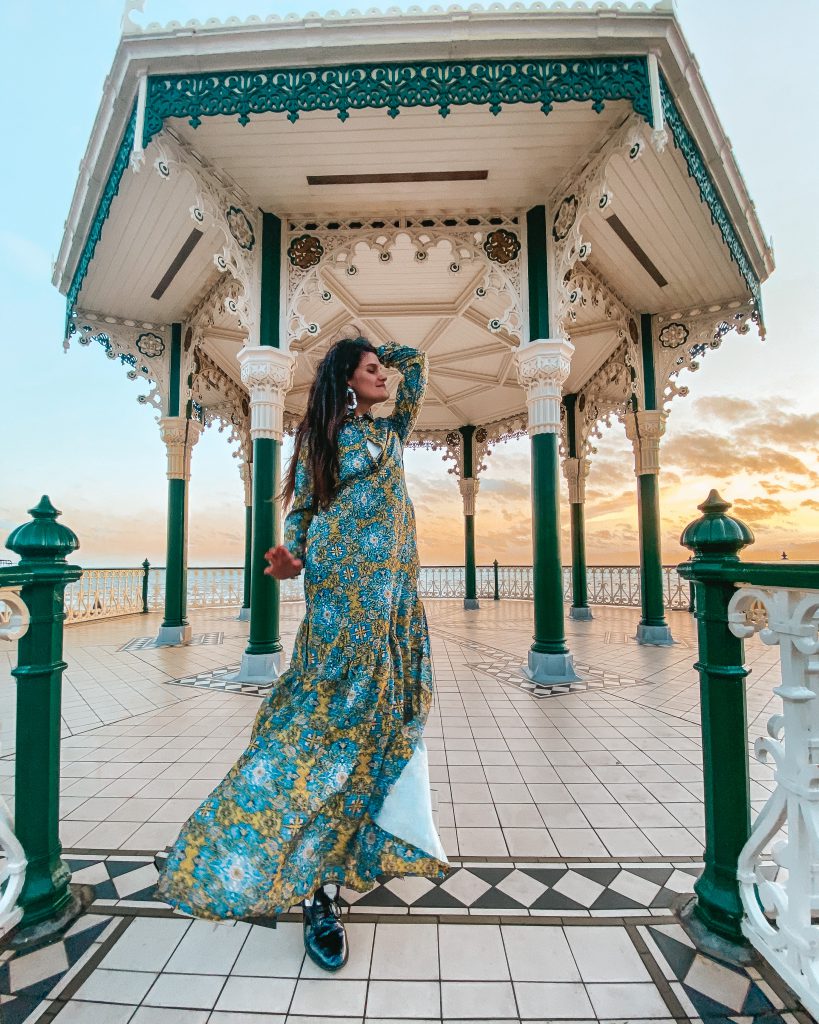 Brighton is so close to London and is the perfect destination for a weekend trip! It's only an hour away by train and has tons of cool things to do as it's a decently sized city…with a beach! Here's a run down of all the things Brighton.
Brighton Bucket List: Things To Do in Brighton
Admire Brighton's street art
Brighton has earned international reputation over the last few years for its stunning and original graffiti artwork dotted around the city. Check out a replica of Banksy's 'Kissing Cops' at Prince Albert's Pub as well as the Music Mural in the same place. If you are into street art you can find more arts locations here.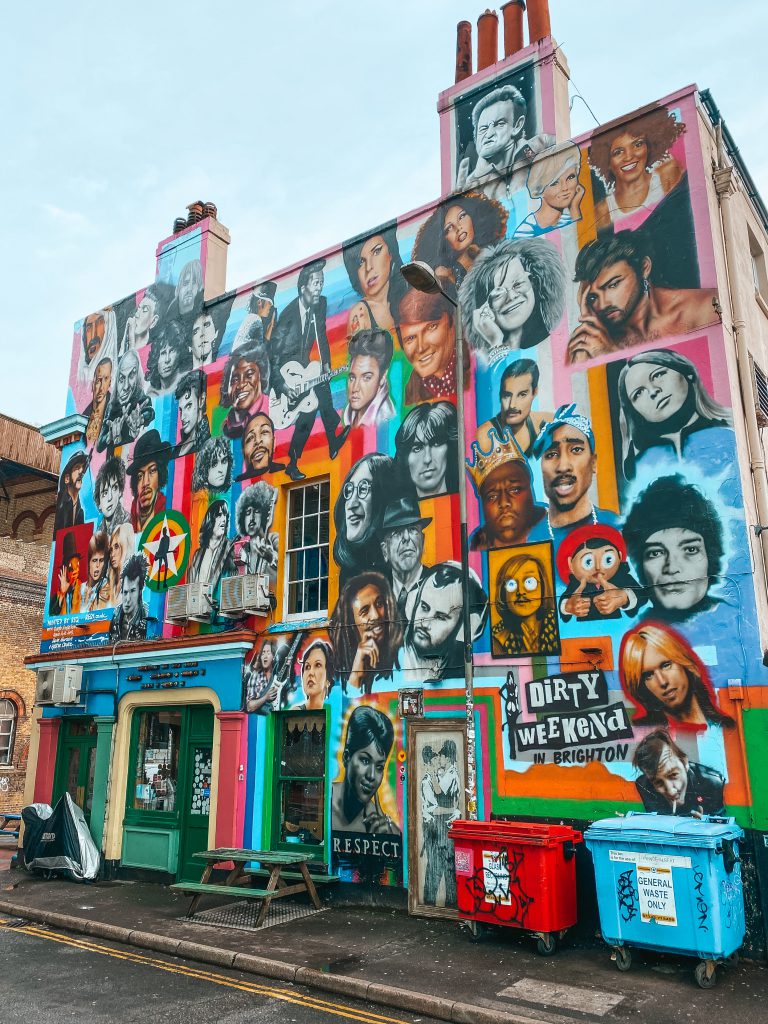 Take a cycling tour of the city
Take this Grand Brighton Bike Tour as soon as you hop off the train. You can also enjoy the city at twilight by taking this 1 hour 30 minute tour visiting iconic landmarks, through Brighton's colourful past to the present. Discover the real history of Brighton. There are many stops along the way, and a great chance to take some haunting photos!
Get brunch and buy vintage clothes at North Laine
North Laine has a happening, bohemian vibe with vegetarian cafes, vintage clothing stores, and jewelry stalls centred on busy Kensington Gardens pedestrian road. The vintage stores are really well curated and have prices that are a lot more reasonable than London's.