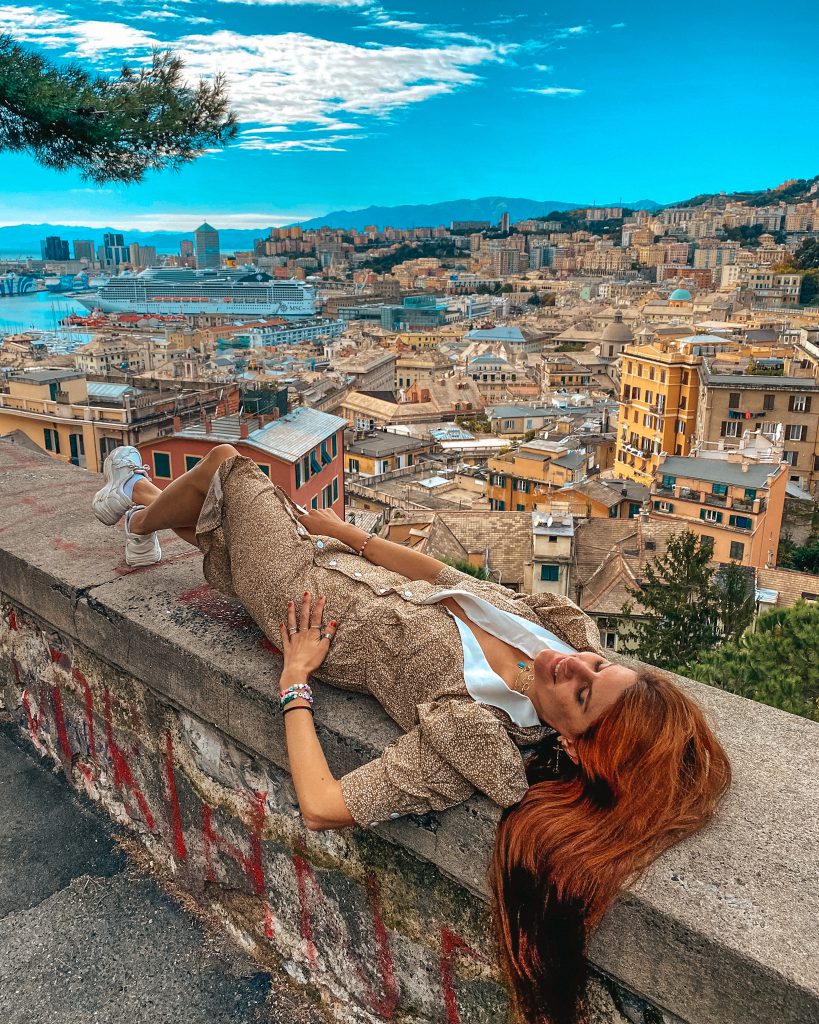 GENOA BUCKET LIST & TRAVEL GUIDE
WHY VISIT GENOA
Genoa is not Rome, Milan or Florence. It is not touristy or polished. In fact my first impression was that it was a bit gritty. But Genoa is authentic, it's a real city and it is an open air museum. Give it a chance, and I promise you you won't regret it. Plus it's cheap and the food is great!
HOW TO GET TO GENOA
There are directs flight to Genoa which you can find using Skyscanner. Additionally as Genoa is a major city it is super well connected with all of Italy by train. My recommendation is that you bundle a trip to Genoa with one to Cinque Terre and Portofino.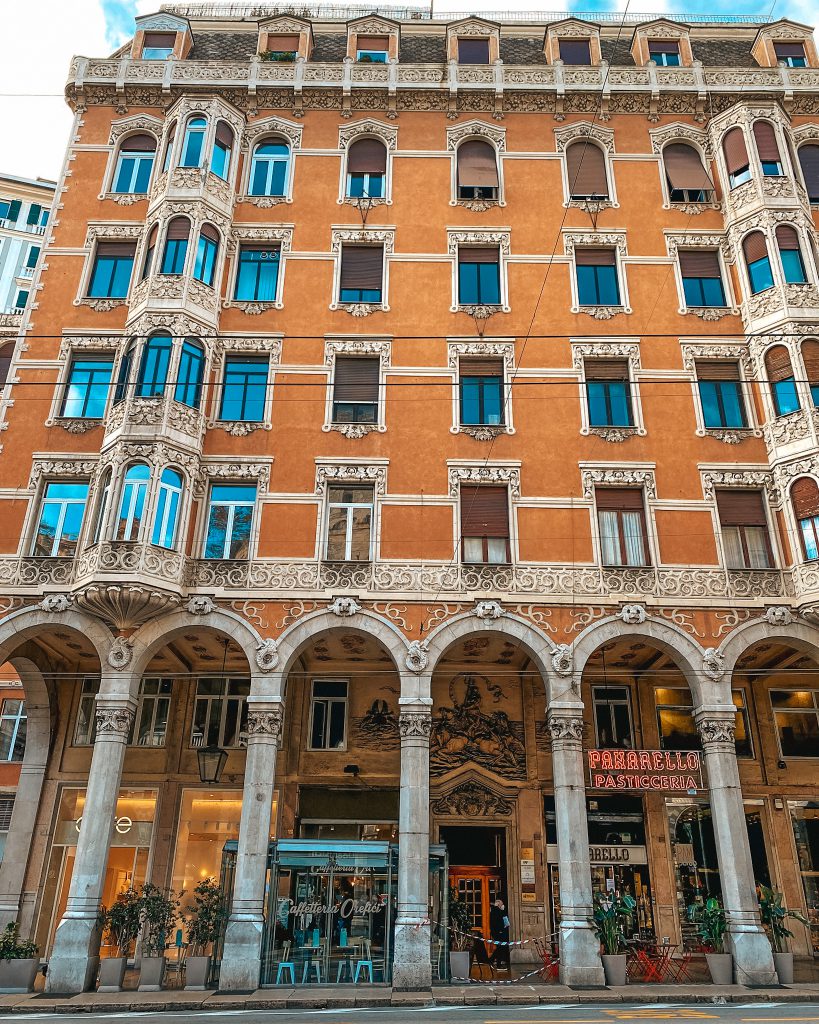 HOW LONG TO STAY IN GENOA
Definitely stay at least one full day, ideally stay two days, and if you are not rushed stay 3 days. As you can see below in this post, there is a lot to do and most people (including me) regret staying only one day. Additionally try to make sure that one of the days you visit, the Palazzos from Strada Nuova are open as they are not open every day and are an unmissable attraction.
WHERE TO STAY IN GENOA
I chose Vo.Al. Concept Guest House for my Genoa stay because of its great reviews and it didn't disappoint! It is a beautifully decorated guest house conveniently located close to Genoa's Central Station. It's owned by Alex a nice and friendly gentleman who refurbed the house trying as much as possible to take advantage of its original features and the results are incredible. I stayed in the pink room (the most instagrammable one, obvs). A highlight of this place is the beautiful view it has over the city, saw the most perfect sunset from it.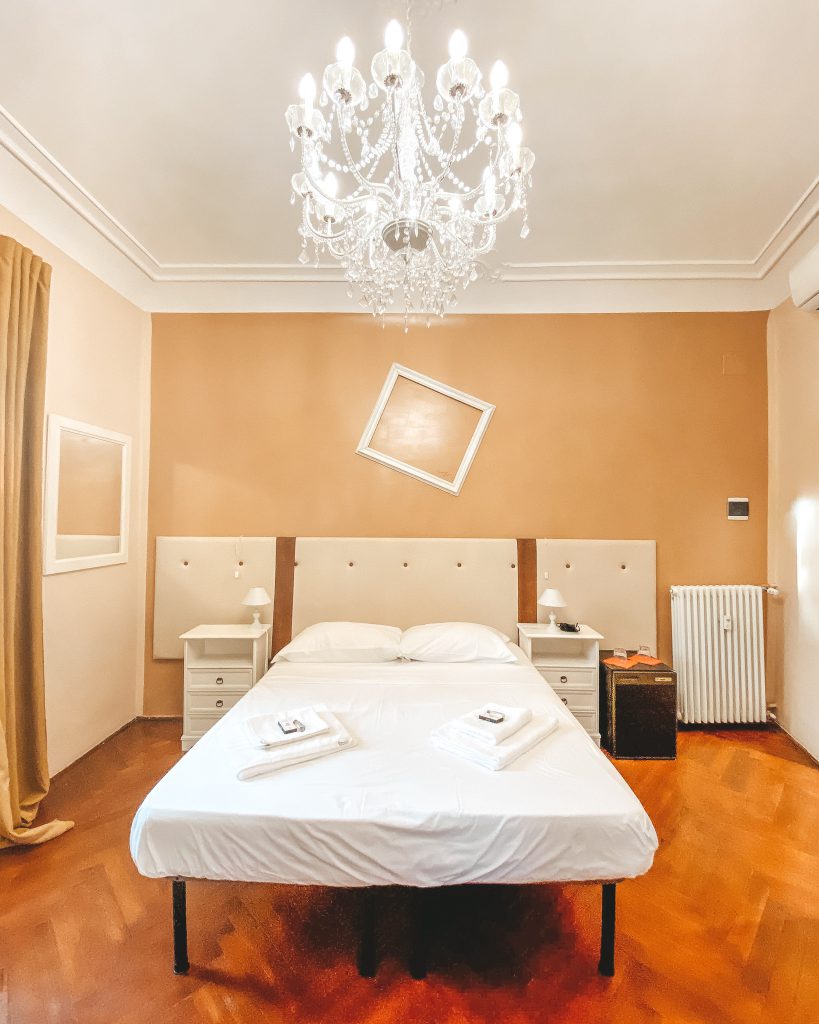 CINQUE TERRE BUCKET LIST: THINGS TO DO IN GENOA
Catch the sunset at the Porto Antico
One of Genoa's most interesting areas is the Porto Antico (Old Port). It's at its peak at sunset, but it is also not a bad idea to visit at noon and eat something while overlooking the port. Ships set sail from here during the time of the Maritime republics, in fact there is a replica of a galleon within the port (the Neptune Galleon), although it is actually an example of a Spanish galleon built for the movie "Pirates" by Roman Polanski. A few years ago the area was very, very rough, today it is a more than pleasant place to take a walk.
Go up the Bigo elevator
Within the Old Port, you will one of Genoa's most popular architectural attractions: the Bigo, by Renzo Piano. It is a metal structure that resembles a giant octopus, where a panoramic elevator has been placed in one of its tentacles (€ 4). It was built for the "colombiadi", the 500 year anniversary of the discovery of America by Columbus.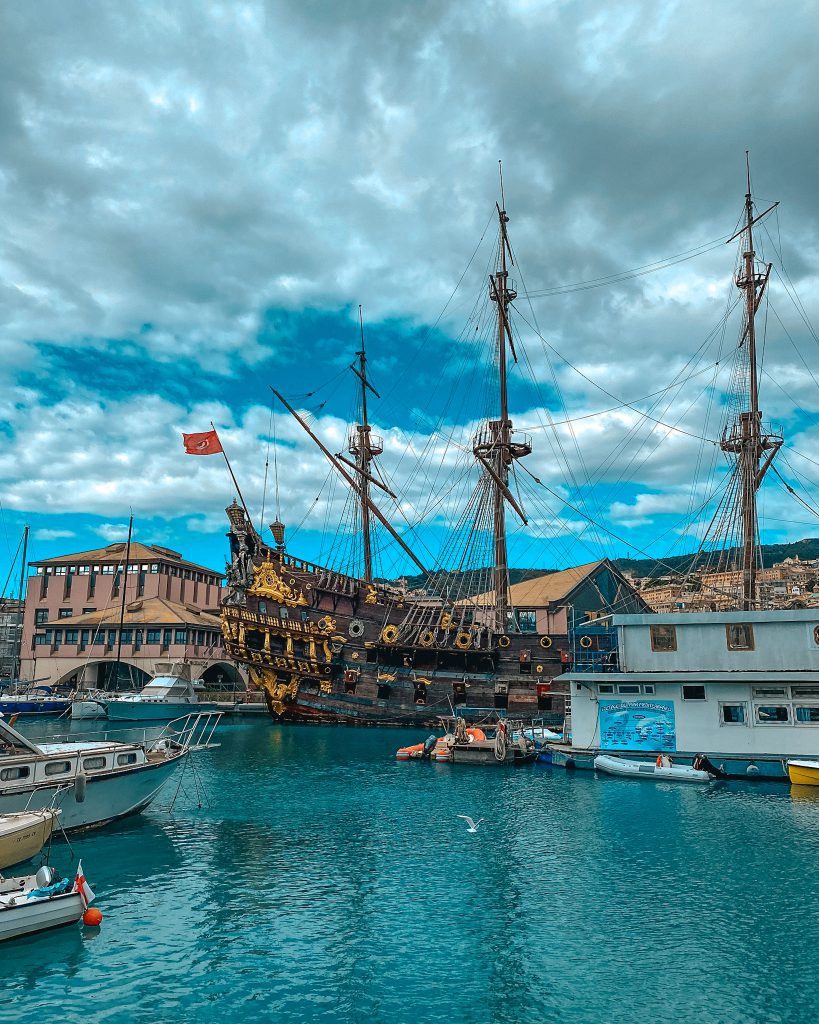 Shop (food) till you drop at Eataly
There is a free alternative to great views of the port: in the building directly opposite there is another elevator that goes up to Eataly, a store of Italian gourmet gastronomic products. The views aren't that spectacular, but hey, they're free! The cafeteria offers a good perspective of the port and the cappuccino only costs € 1.30. You'll spend more than € 1.30 though, to me Eataly is an italy food lover paradise!
Try a focaccia or two
You can't leave Genoa without trying one, two or maybe three focaccia. Allegedly, the best are: Focacceria Mario (since 1936), Focaccia e Dintorni and Focacceria Genovese. I tried them, and I only wanted more!
Eat trofie (or anything) al pesto
Pesto, one of the most famous and well-known sauces in Italian cuisine, originated in Genoa. It is prepared with basil, Parmigiano and Pecorino cheeses, pine nuts, garlic and olive oil. Some good places to try it is are Zeffirino, Trattoria da Maria, Mangiabuono, Zimino and Trattoria Rosmarino.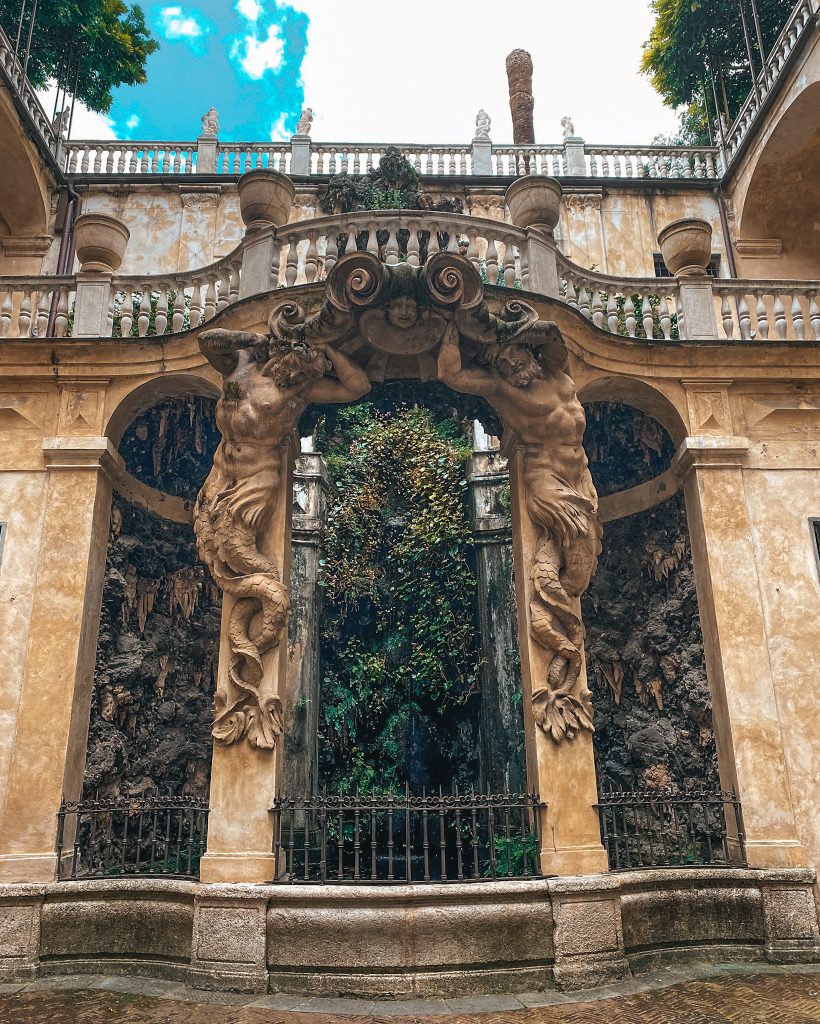 Walk the Strada Nuova
The most monumental part of the city is known as "Strada Nuova". This area takes us back to the splendor of 16th century Genoa, mainly due to the wonderful residences that flank Via Garibaldi (Palazzi Rolli), such as the Palazzo Bianco, the Palazzo Doria Tursi, the Palazzo Rosso or the Palazzo Nicolosio Lomellino. The noble owners would avail from them when illustrious guests such as cardinals, princes or ambassadors arrived in the city. The main streets to discover are via Lomellini, via Garibaldi and via Balbi. Tours can be made to know in detail the history of this time, more info and reservations.
Tour the opulent Palazzo Reale
Did you know that Genoa has a Royal Palace? Yes, it was the Genoese residence of the Savoia, who acquired it in 1824. If you are a fan of these palatial visits, do not miss the Gallery of Mirrors, a total display of luxury. Admission is € 6. More info and schedules.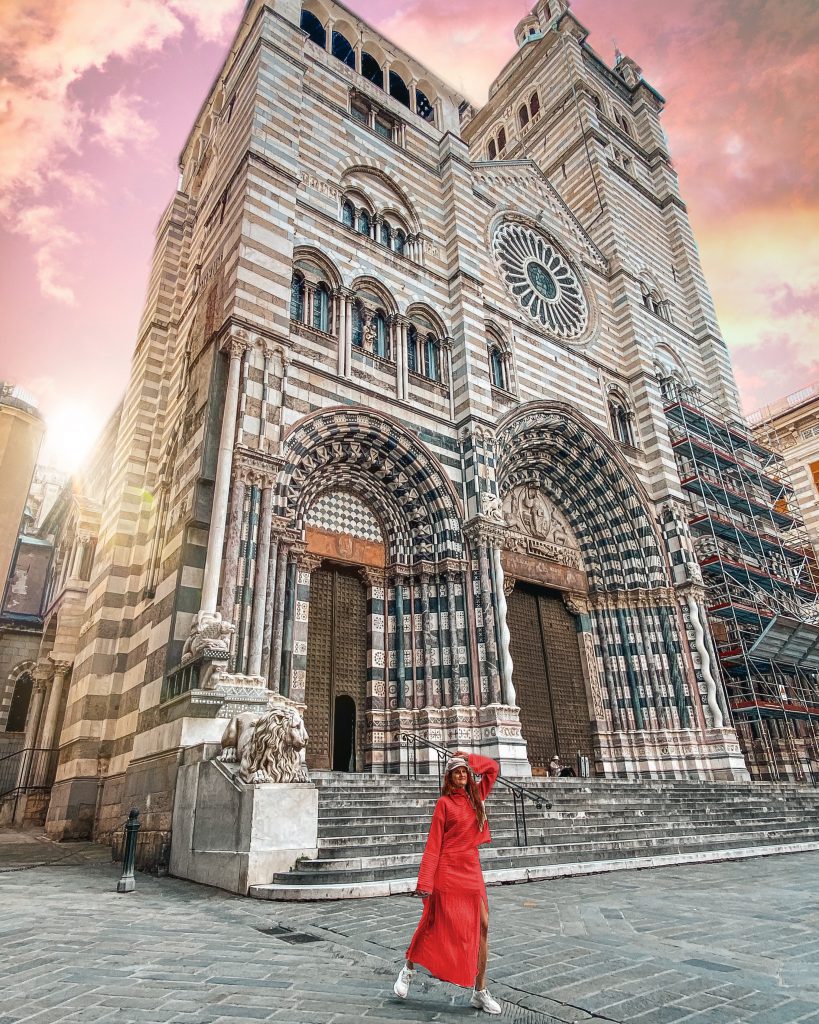 Admire San Lorenzo Cathedral
The Cathedral of San Lorenzo is the largest and most important religious building in Genoa. It has a Genoese Gothic style and was built in the 9th century (being remodeled and expanded over time). It is very beautiful both inside and out, so don't forget to visit it. Entrance is free.
Get lost in Genoa's 'caruggi'
Genoa's center is a labyrinth of alleys (caruggi) through which I invite you to lose yourself. In the past it was a dangerous area, especially at night, but today it has improved a lot, although it is always good to have common sense and not stand in a dead end at 3 am holding your phone in the air. Wander past churches such as the Abbazia di San Matteo or the Parrocchia di Santa Maria delle Vigne, through small squares such as Piazza Campetto and small sanctuaries on the corners (the so-called "edicole").
Have amazing craft beer in Kamun Lab
If you are a beer lover like me you can't miss Kamun Lab. Not only are the beers de-li-cious but also they serve you a little snack with them which is quite nice and it is conveniently located right in Genoa's caruggi.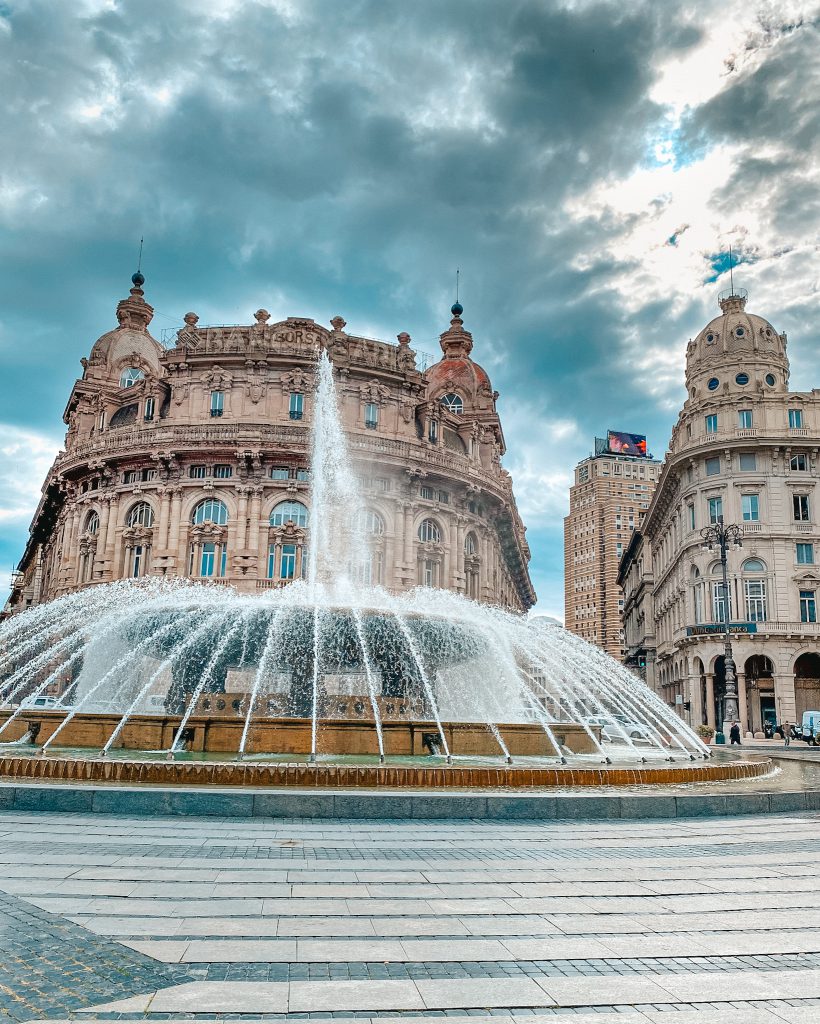 People watch at Piazza de Ferrari
Piazza de Ferrari is Genoa's nerve center. There are impressive buildings such as the Palazzo Ducale, or the Opera. Other very nice squares are Piazza delle Erbe and Piazza San Donato.
Visit (and eat) in Palazzo Ducale
Visit Palazzo Ducale for the cultural visit, but also for the aperitif at its bar, the Mentelocale. From 18.20 to 21.30 every day and for mere € 12 you have the right to a cocktail and a food buffet which is not bad at all.
Relax at Boccadasse
Boccadasse is a neighborhood located to the east of Genoa's center. Until a few years ago it was an independent fishing village and today it is a picturesque corner full of charm. To get there you just have to follow the coastline along Corso Italia, or better yet, get on a bus. It is the typical small town on the Costa Ligure, with its small port where a handful of wooden boats and colorful houses rest around it. Do not miss it, specially if you are not going to Cinque Terre.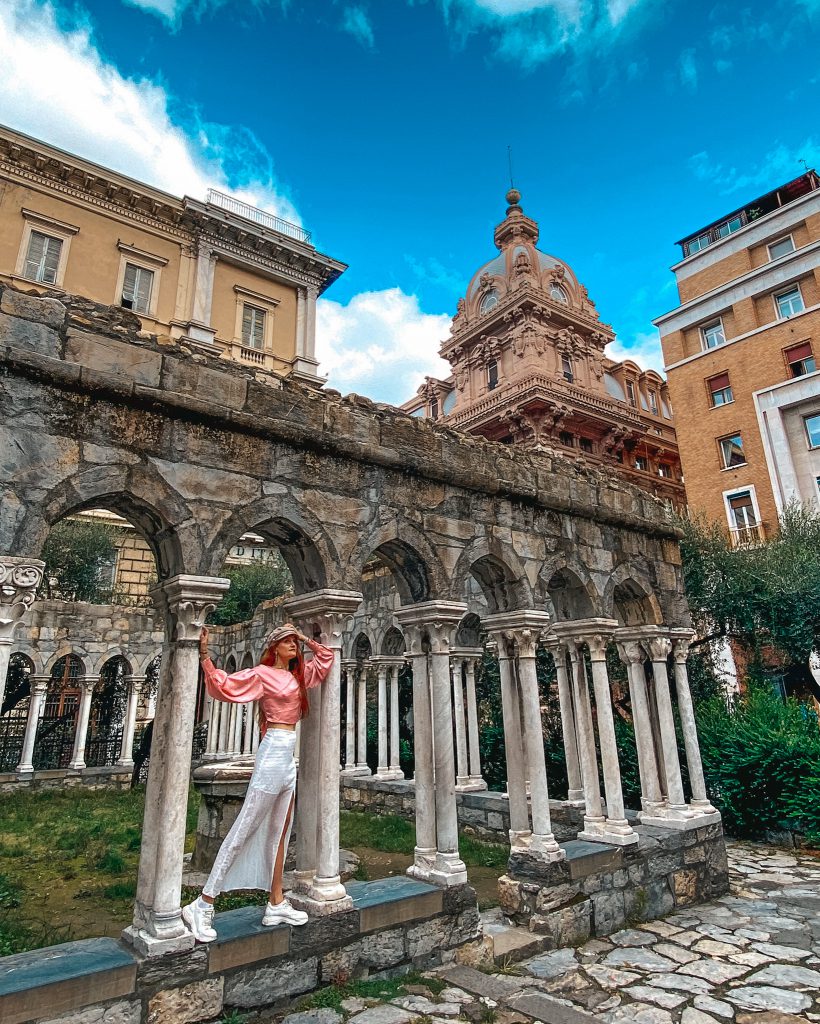 Check out Christopher Columbus' House, the Porta Soprana and St Andrew's Cloister
Who's the most famous Genoese in the world? Well, none other than Christopher Columbus. In Genoa the facade of the house where he lived between 1455 and 1470 during his childhood still stands. It is located in Piazza Dante, where there are also other places of interest. First, Saint Andrew's Cloister which is a reconstruction of the cloister of the Sant'Andrea convent, which was converted into a prison in the 19th century. It has a square plan, with 4 double rows of columns and a well inside. A few steps away you'll find the Porta Soprana, one of the old access gates to the city.
Climb up the Spianata Castelletto
The best place to watch the sunset in Genoa, especially if you want to take panoramic photos, is the Spianata Castelletto (also known as Belvedere Montaldo). To get there, the easiest thing is to take a liberty-style elevator that for € 0.90 takes you to the top (it is just below the lighthouse in Piazza Portello). Although, of course, you can also go up on foot. The reward is having Genoa at your feet, what a view!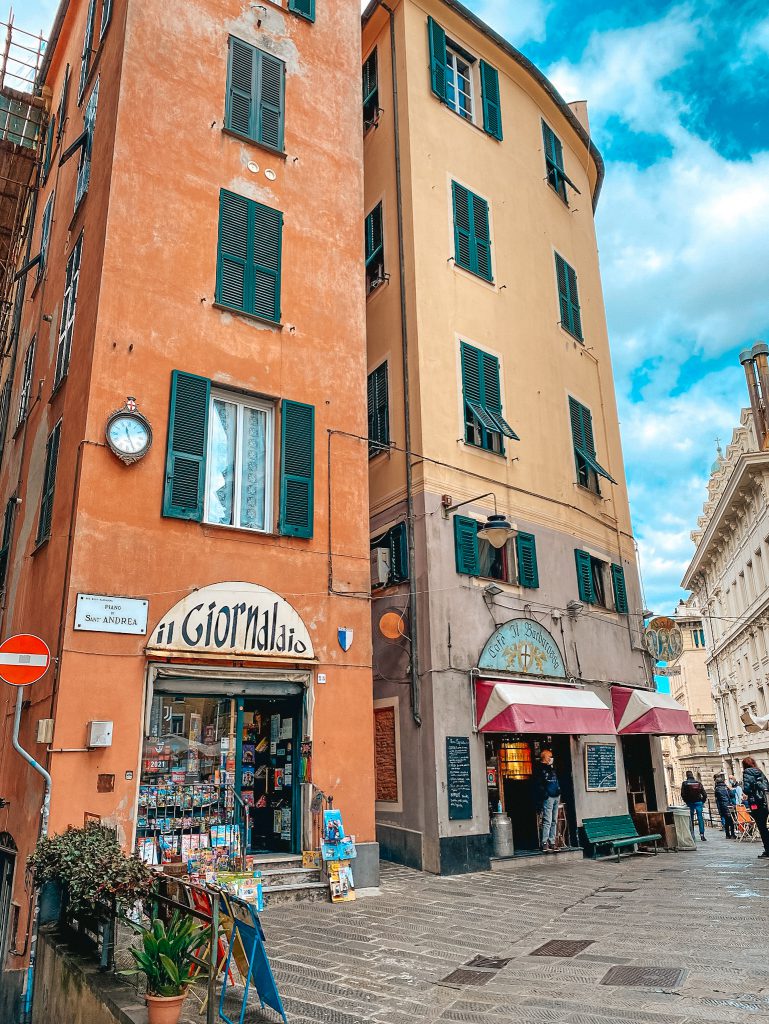 Check out Genoa's Street Art
During its glory days from the 15th to 17th centuries, Genoa provided inspiration to Flemish master painters who established a thriving art movement in the city and created masterpieces such as the Portrait of a Lady. These foundations live on among street artists, who now leave their imprint on the ancient port city. One prominent native street artist, known as Tiler, uses computer software and tiles/mosaics to create street art that prolifically spreads his message.
Head out to the Italian Riviera!
If you have more time, there is an absolute must do: Cinque Terre, five small villages that are one hour from Genoa. In this post I tell you what to see and do in Cinque Terre. And if you have more days, spend a morning (or afternoon) touring Portofino, a town that is one of the jewels of Liguria.
BEST TOURS IN GENOA
Enjoyed this article? Support my work by buying me an oat capuccino. Otherwise, do me a great favor of leaving a comment and following me on Instagram (@travelwithpau). Feel free to say 'Hello!' I don't bite. And make sure you save the article for later!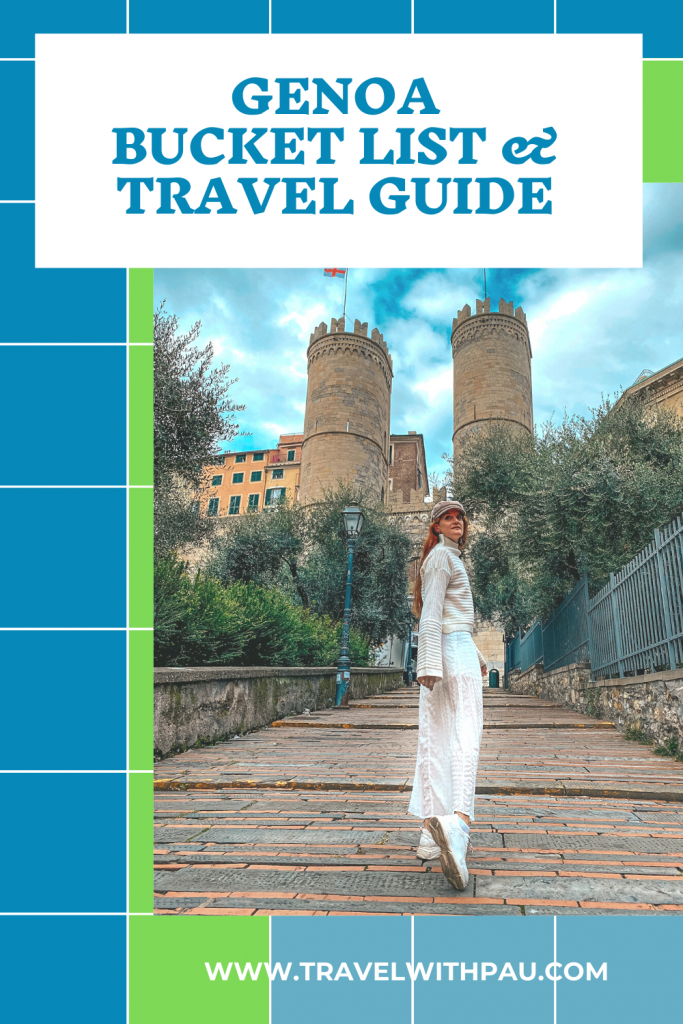 This post contains affiliate links. If you click on one and make a purchase, I might make a small commission, at no extra cost to you in order to help support my blog.