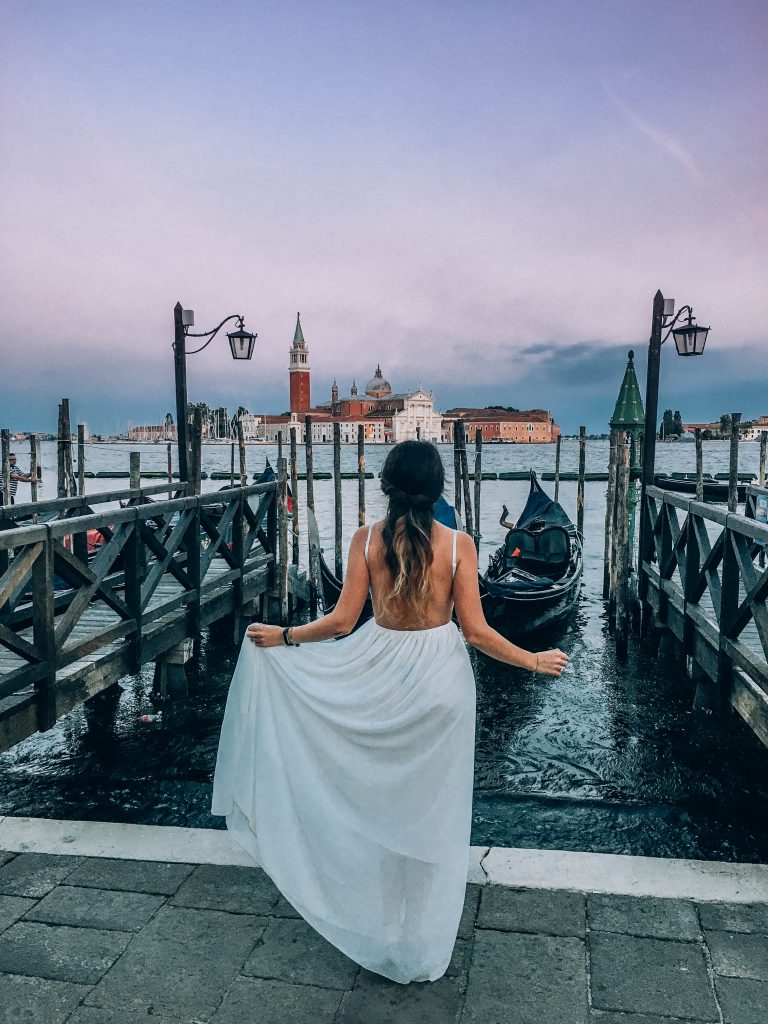 Oh Venice. It is a city like no other. A car free city where you can walk everywhere along canals, where the only transport is a boat or a gondola. Venice is unique, different from the rest of Italy, so romantic and charming that you'll fall in love with it, guaranteed. Below my selection of things you must do when in Venice.
1- Wander the narrow winding streets
If you do one thing, do this one. It's free and it's the one I enjoyed the most. The main streets of Venice may be packed with tourists but if you let yourself get lost you'll wind up in quiet gorgeous streets where you'll go like "Ah, this is why everybody talks about Venice".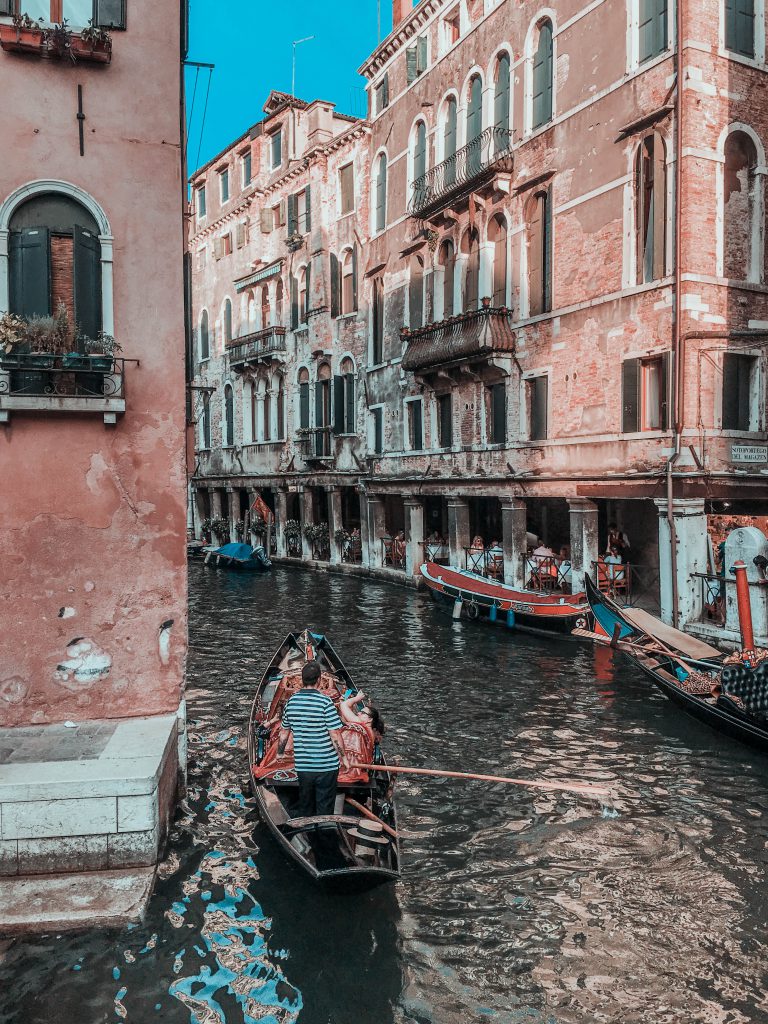 2- Drink Aperol Spritz
The Spritz originated in Venice when it was part of the Austrian empire. It's a version of the Austrian Spritzer, which is white wine and soda in equal parts. Today the spritz is the most common aperitif in Venice, and it's drank with Aperol, Campari, or Cynar. That's what the orange, red and brown watery drinks you'll see on the streets of Venice are about!
3- Have an espresso in Piazza San Marco
Yes of course it will be overpriced but how expensive can an expresso be? Just sip on your coffee while you gaze the San Marco Basilica and people watch. Also, it's really nice to walk the Piazza when the sun comes down and the lights come on.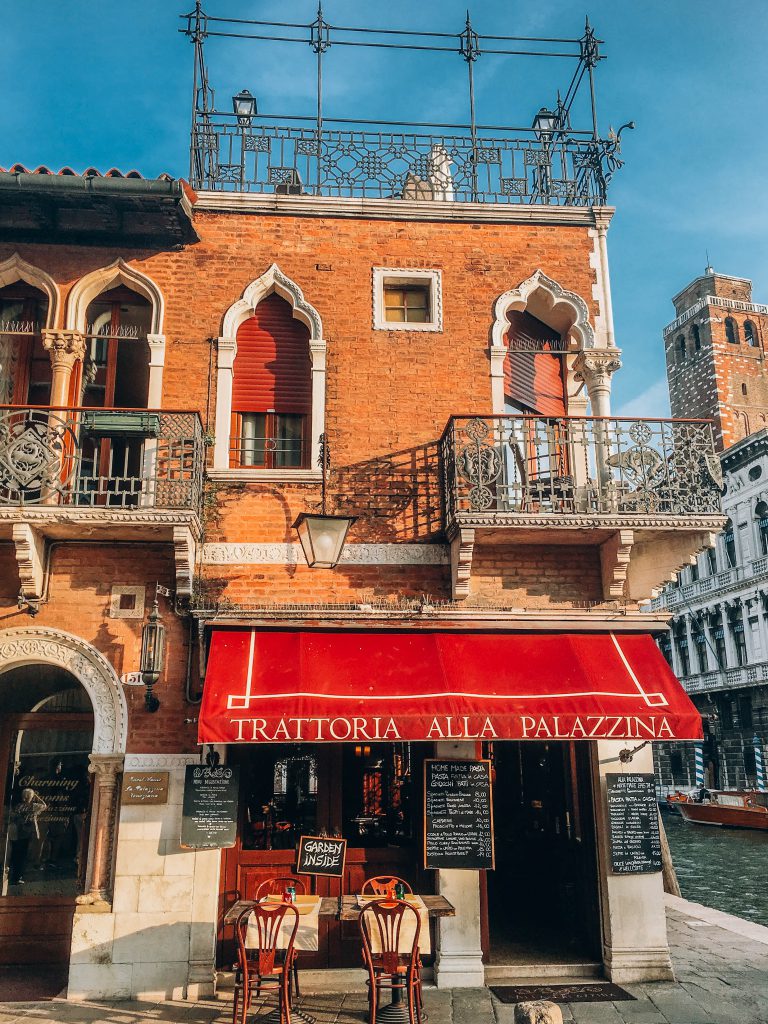 4- Watch sunset at the Rialto bridge
This bridge is a bridge you'll never forget. If you watch sunset from here then you'll also watch a sunset you'll never forget!
5- Take a gondola ride
Of course a huge cliche but you can't really skip this, sorry. The rides come at a hefty price though, last time I checked it was 80 EUR for 40 mins, and the price goes up at night. Worth it, specially, if you are trying to be romantic.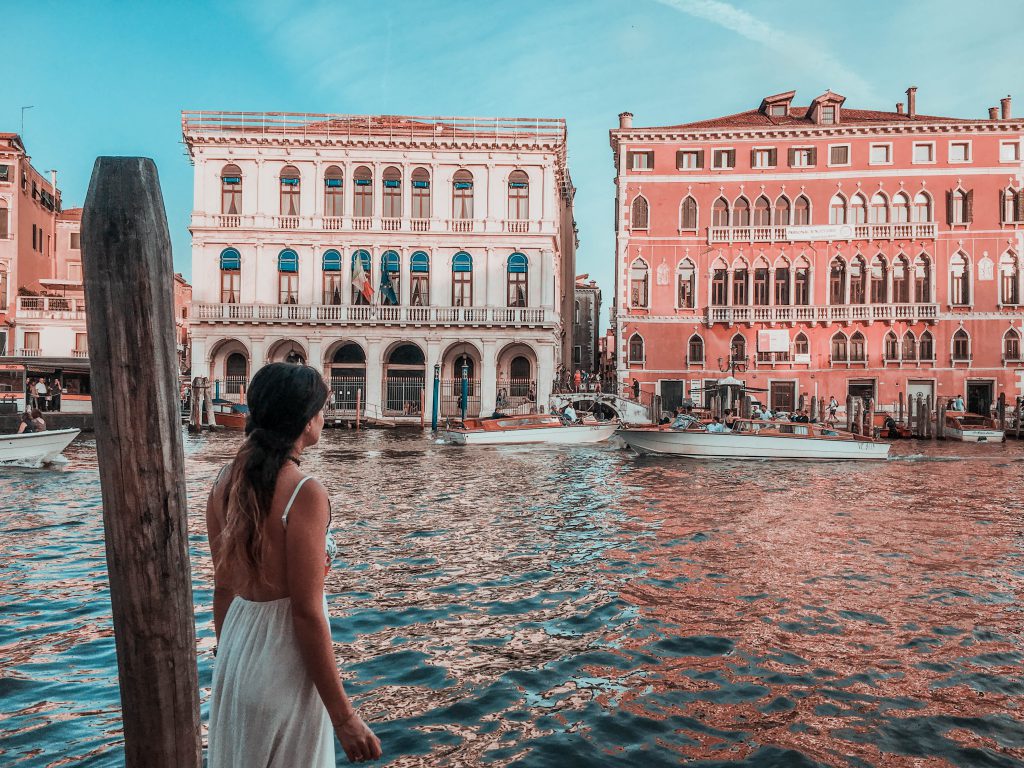 6- Eat like a Venetian
Polenta and seafood dishes are traditional from Venetian as well as Bigoli, which are thick fresh noodles which you can eat with a variety of sauces. Some restaurants to try: La Zucca, Trattoria Antiche Carampane, Osteria alle Testiere, Osteria Enoteca Ai Artisti. If you really are a food lover, you can try this street food tour with a local guide.
7- Cross the Bridge of Sighs
This bridge takes that name because it is where convicts would get the "last view of Venice" before their imprisonment, or execution. There is a nicer legend around this bridge which says that if a couple kisses while drifting under the bridge at sunset, as the bells of St Mark's Campanile ring out, it will enjoy eternal love and happiness. The bridge is beautiful, by the way.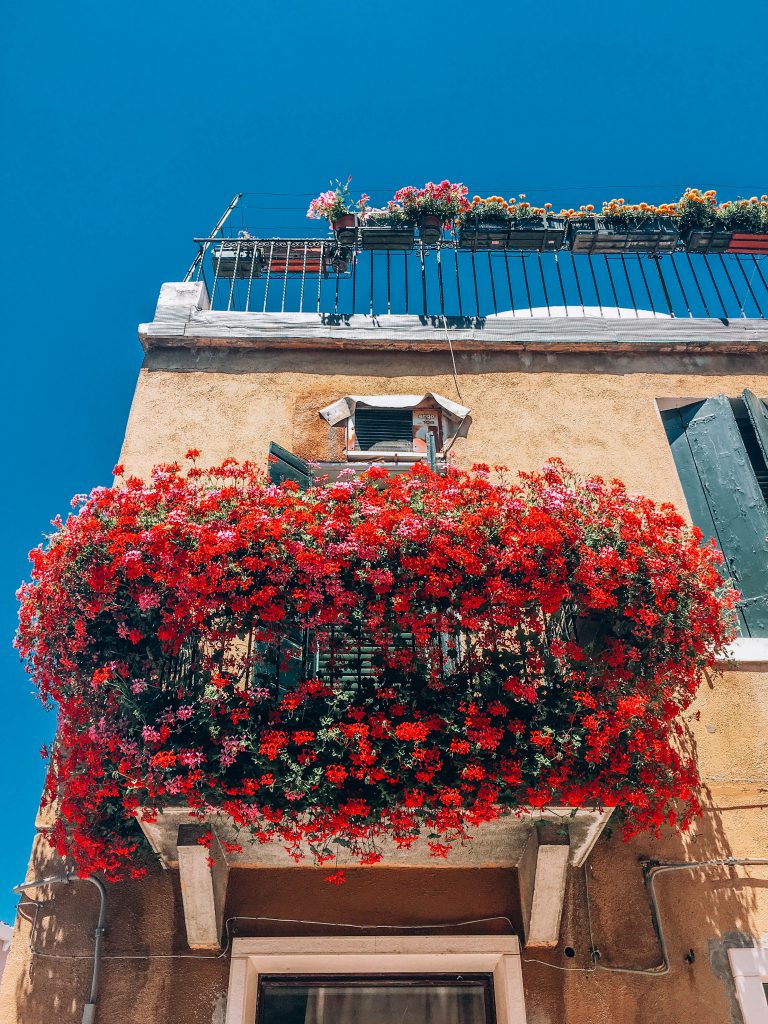 8- Take a day trip to another island
Both Burano and Murano are islands you can travel to as a day trip by taking a vaporetto (public ferry). Burano would be my first choice as it's this cute little island with colorful houses which just makes postcard perfect photos. Some consider it a slice of paradise! Murano is a must go for glass lovers as there you can get all sorts of hand-blown glass ornaments and even watch a demonstration. If you are in Venice for a couple of days you can visit both either separately or take a tour that takes you to both in half day.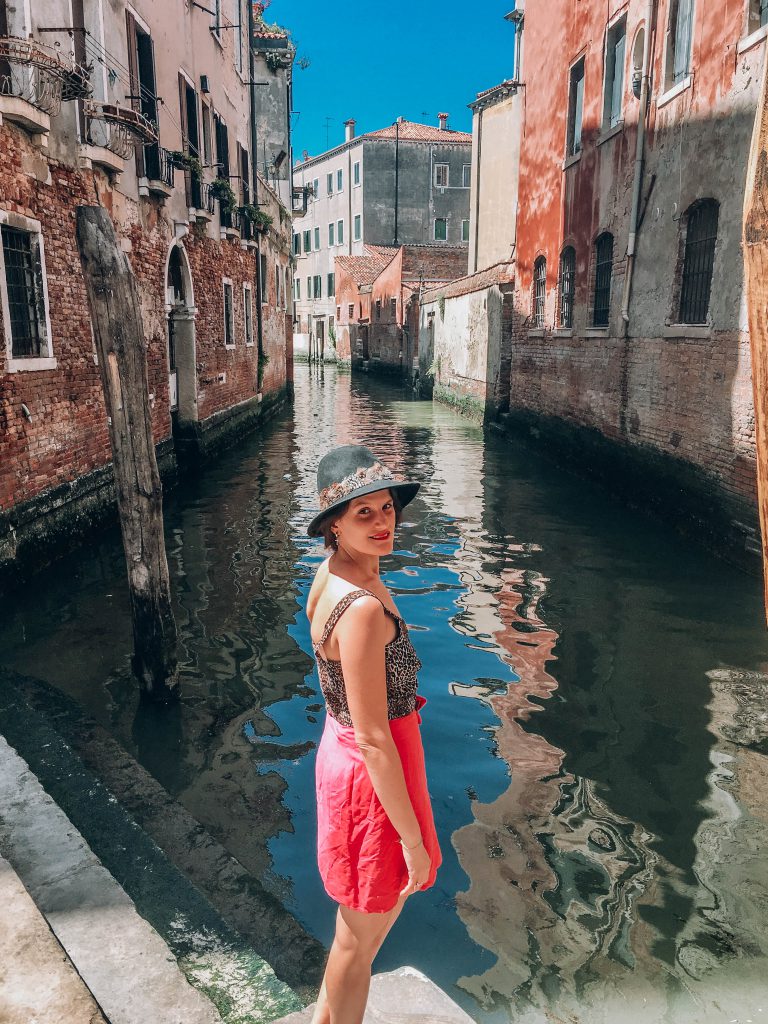 9- Admire San Mark's Basilica
This is one of the most iconic sites of Venice. It's located in Piazza San Marco, and it's known for its gorgeous mosaic and golden details. It is impressive to say the least.
10- View Venice from above
St. Mark's Campanile is the bell tower of St. Marks' Basilica. Climb the stairs to get a panoramic view of the city. Lines can get pretty lengthy in the summer, so arrive early or invest in a skip the line ticket!

Where to stay
Venice is small and super touristy so staying there is expensive and even more so on weekends. To avoid the steep prices some people stay in Mestre, the first city on the mainland and commute in. In my experience that's not worth it. To get the real Venetian experience, I'd strongly recommend you stay in the city. Evenings and walking at night are the nicest thing about Venice and there is nothing better than knowing that you can walk back to your bed. I stayed at this hotel which was standard and not too expensive, you can choose cheaper or posher hotels depending on your preference here.
How to get there
If you are visiting Italy in my experience, the best way to get to Venice is by train, the train station is right in the center so you can most likely walk to your hotel from there. Airport is also an option, if you are just traveling to Venice, the Marco Polo airport is just a short bus ride away.

Also going to Milan? If so, check out this post! And don't forget to share your thoughts on Venice in the comments.
P.S. This post contains affiliate links. If you click on one and make a purchase, I might make a small commission, at no extra cost to you in order to help support my blog. As always, all opinions are my own.