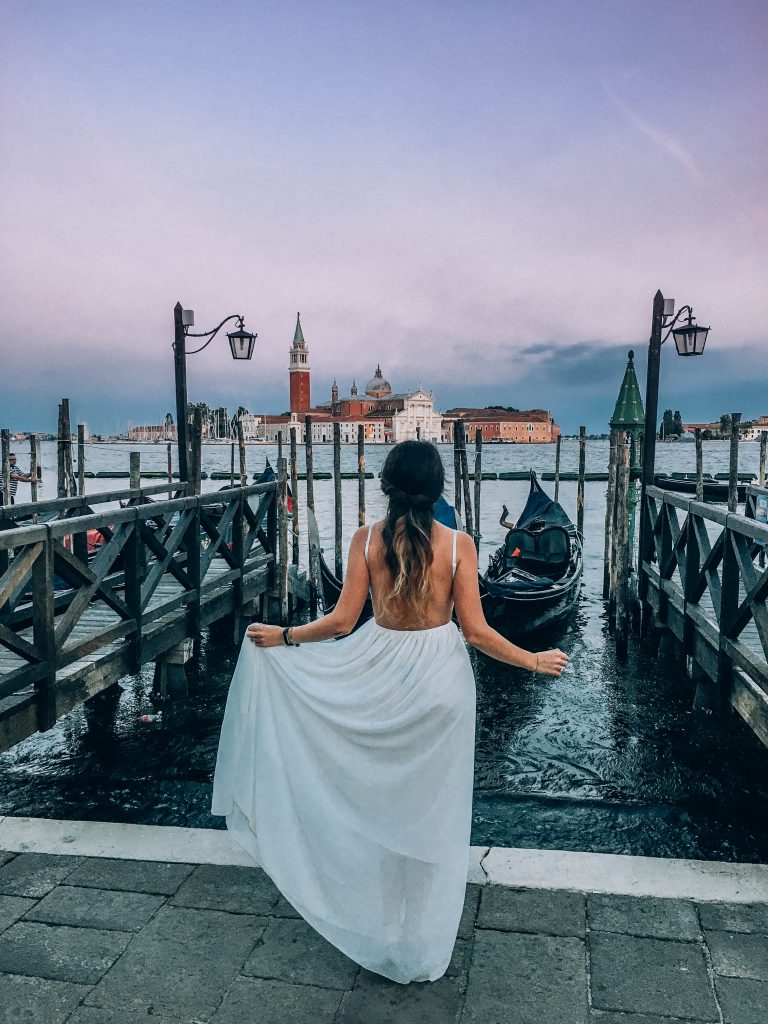 Oh Venice. It is a city like no other. A car free city where you can walk everywhere along canals, where the only transport is a boat or a gondola. Venice is unique, different from the rest of Italy, so romantic and charming that you'll fall in love with it, guaranteed. Below a selection of things you must do when in Venice, as well as how to get there and where to stay, in this Venice Bucket List.
Venice Bucket List: Things To Do
Wander the narrow winding streets
If you do one thing in Venice, do this one. It's free and it's the one I enjoyed the most. The main streets of Venice may be packed with tourists but if you let yourself get lost you'll wind up in quiet gorgeous streets where you'll go like "Ah, this is why everybody talks about Venice".