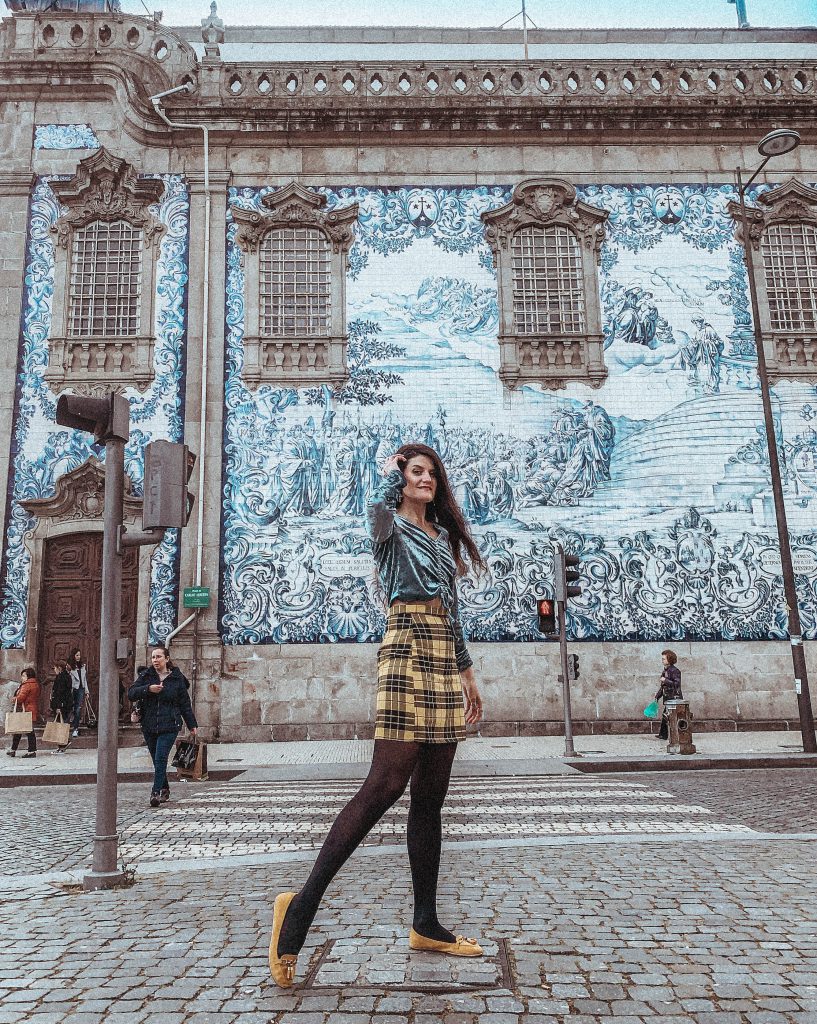 Welcome to Porto, a city that continues to captivate me with its unique charm and character. With each visit, I uncover new layers of this vibrant Portuguese gem, and I'm excited to share my insights and experiences with you. Nestled along the banks of the Douro River, Porto stands as a testament to the country's rich history, artistic heritage, and culinary delights.
Porto has a distinct personality that sets it apart from other cities in Portugal. Its labyrinthine streets reveal a mix of architectural styles, from medieval structures to colorful tiled facades. The city exudes an air of nostalgia, as if it's still painted with the stories of its past. As you explore Porto, you'll encounter countless opportunities to immerse yourself in its unique atmosphere and uncover hidden gems.
From the iconic Dom Luis I Bridge that spans the river to the magnificent Porto Cathedral perched atop the city's highest point, Porto's landmarks offer glimpses into its rich heritage. The bustling Ribeira district along the waterfront entices visitors with its charming streets, riverside cafes, and picturesque views. And when it comes to gastronomy, Porto leaves no taste bud unsatisfied, with its array of traditional dishes, vibrant markets, and world-renowned port wine cellars.
BEST THINGS TO DO IN PORTO
Start with a walking tour
As soon as you arrive in Porto, join a walking tour to gain insight into the city's offerings, history, and receive valuable tips from local tour guides. It's a great way to organise your itinerary and have your questions answered. Book it here.
Visit the stunning Livraria Lello
Sometimes featured as some of the worlds more stunning bookshops, Livraria Lello in Porto has become extremely popular due to rumours that it inspired J.K. Rowling's representation of Harry Potter's Hogwarts. J.K. Rowling lived in Porto in the 90s and, as many other renowned artists, used to frequent the bookshop. Irrespective if you like Harry Potter or not, Livraria Lello must not be missed in your Porto visit. Its neo-gothic mixed with art deco architecture and its stained glass roof are to die for. There is a small fee to enter, and I recommend you visit it either early in the morning or late in the afternoon as it gets busy. Book it here.
Reserve a day for a Douro Valley Tour
While not directly in Porto, a visit to the breathtaking Douro Valley should be on your list. Join a tour to explore this scenic region, where Port wine is produced. Experience the beauty of the vineyards, visit Port wineries, enjoy a traditional Portuguese lunch, and embark on a memorable Douro river cruise. I took this tour with Oporto Road Trips. We visited two Port wineries, had a delicious traditional Portuguese lunch and topped it off with a Douro river cruise. Seriously, I had the perfect day and hopefully you will too. Book it here.
Discover the port wine cellars at Vila Nova de Gaia
Just across the river from Porto lies Vila Nova de Gaia, where Port wine is stored and aged. Explore the various cellars, such as Ferreirinha, Taylor, Croft, Offley, Calem, and Sandeman, and delve into the history and flavours of this iconic Portuguese wine. You can try your luck booking a cellar wine tasting and guided tour directly in one of the cellars, or you can pre-book one here.
Have Lunch at the Beira Rio Market
You'll find Beira-Rio Market in Vila Nova de Gaia. Enjoy a delicious meal at this street food market, where you'll find a variety of food stalls offering traditional Portuguese dishes, modern cuisine, craft beer and more. It's great to step here before or after visiting the port wine cellars.
Sail the Douro in a cruise
You can't come to Porto and not sail the Douro. Embrace the beauty of the Douro River by embarking on a leisurely cruise. This 50-minute journey takes you under six bridges, providing a unique perspective of Porto. Book it here.
Watch an Immersive Show in a Church
Experience the unique combination of art and performance by attending this immersive show in Porto's Clerigos church (besides Clerigos Tower). This show incorporates music, light, and projections, creating a mesmerising atmosphere within the church's historic walls. Trust me, it's awesome! Book it here.
Admire Sao Bento train station
Marvel at the beauty of São Bento Station, adorned with blue and white tile panels that depict significant moments from Portugal's history. It's a testament to the country's architectural splendor.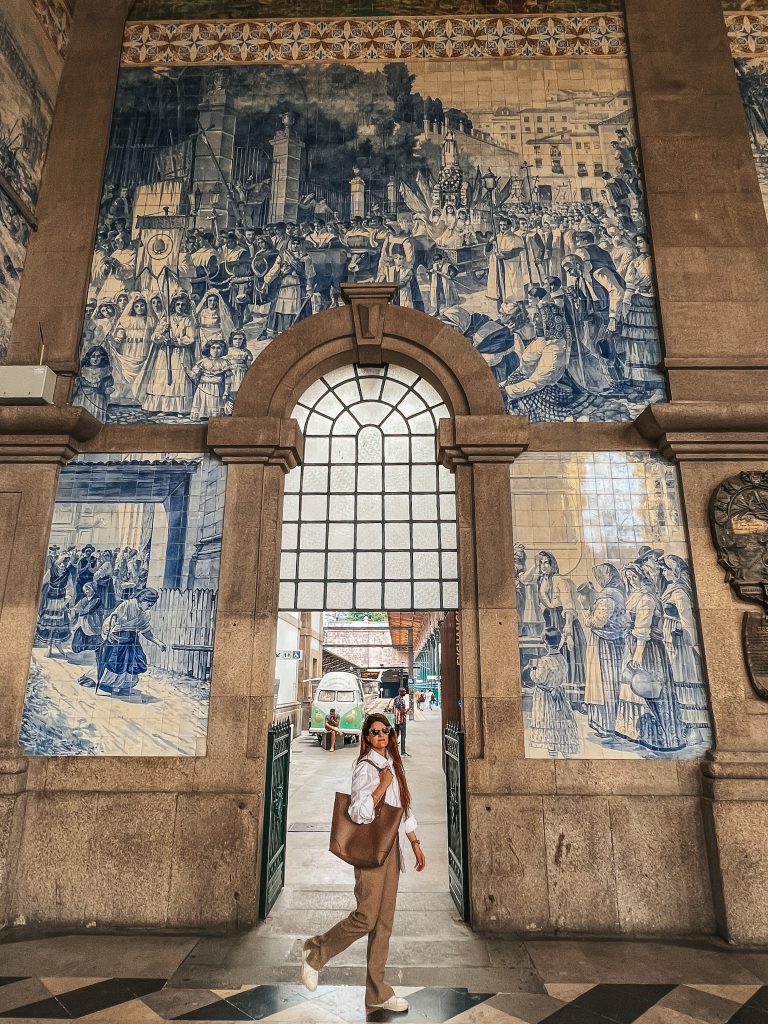 Embark on a Cultural Day Trip: Explore Porto, Braga, and Guimarães
Experience the cultural delights of Porto, Braga, and Guimarães on a captivating day trip. Start in Braga, known as the "Rome of Portugal," and marvel at the stunning Bom Jesus do Monte sanctuary and the grand Sé Cathedral. Then, venture to Guimarães, the "birthplace of Portugal," and immerse yourself in its medieval charm by visiting the impressive Guimarães Castle and the historic center, a UNESCO World Heritage Site. Finally, return to Porto and soak in the vibrant atmosphere of Ribeira, visit the iconic Dom Luís I Bridge, and explore the charming streets of the old town. Discover the essence of northern Portugal's cultural heritage in just one day. Rent a car for the day and do it yourself or, even better, book a tour.
Indulge in a Francesinha
No visit to Porto is complete without savouring a Francesinha, a deliciously decadent sandwich made with a medley of meats, melted cheese, and tomato-beer sauce. Now, where can you eat a good one? Don't worry, I got you! Here's a Google Maps list of the best places to have Francesinha in Porto.
Have a coffee at Cafe Majestic
Cafe Majestic is Porto's most elegant cafe. And it has a great story! It was born as Cafe Elite in 1921 as a private club and then named Cafe Majestic in 1923. Both the cafe and its decoration where inspired by the French Belle Époque. The cafe was thriving in the roaring 20s but it decayed in WWII. In 1983 Agostinho Barrias, a self made man with an old passion for historical cafes, came to the rescue and renovated the cafe as it looked before the war. Thanks to him the cafe, although a bit overpriced, is now one of Porto's main attractions.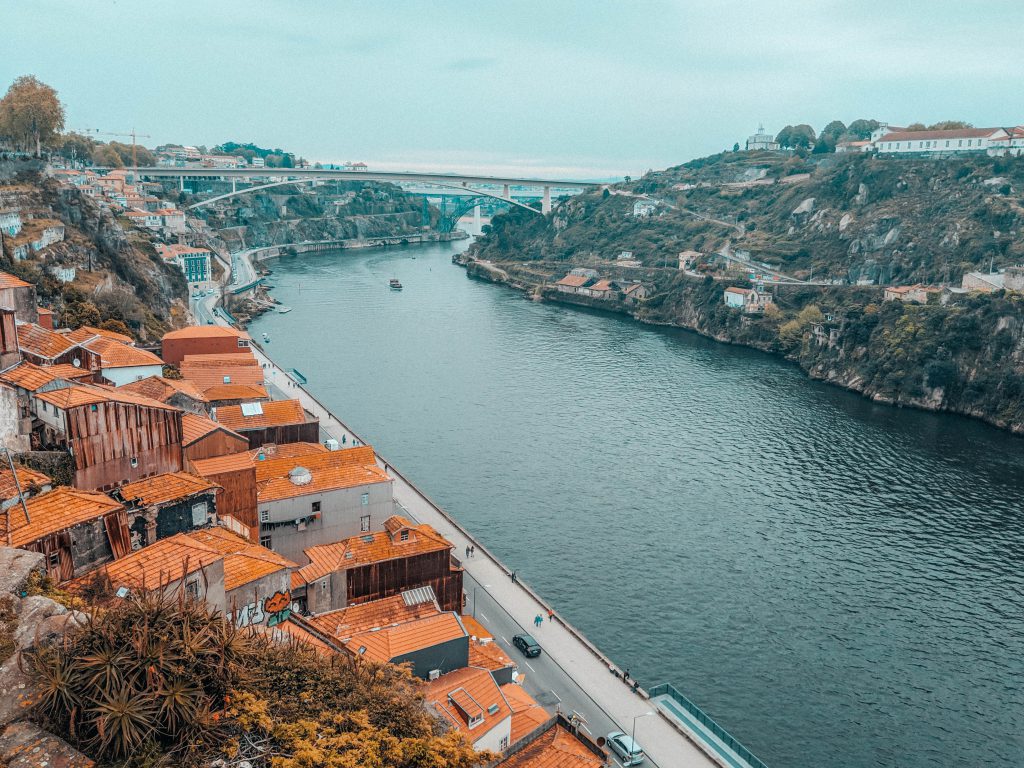 Indulge Your Cravings in a Chocolate Bar Dubon
Treat yourself to a heavenly chocolate experience at Dubon, Porto's first and only Chocolate Bar. Sample a range of delectable chocolates while sipping a cocktail or a hot chocolate. I was lucky enough to do a private factory tour and see how the chocolate is made right on site by one of its chocolatiers', Keren. The chocolate is to die for, so here's where I bought all my Porto souvenirs. Do not miss the salty caramel dragées which are beyond this world. Find them here.
Eat Your Way Through Porto
Porto is a paradise for food lovers, so make sure to immerse yourself in the local gastronomy. Of course, try a Francesinha and other traditional dishes (like cod croquettes and pasteis de nata) and take a food walking tour, but once you ticked that box, start hitting some of the cities' best restaurants. For once, I was impressed with how many brunch places Porto has – including one that is open all day. As a brunch fan, I was delighted I had the option to have brunch for dinner! My top picks are Protest Kitchen for brunch / lunch & Coupage 51 for dinner. Here are my Google Maps lists of all the best places to eat in Porto: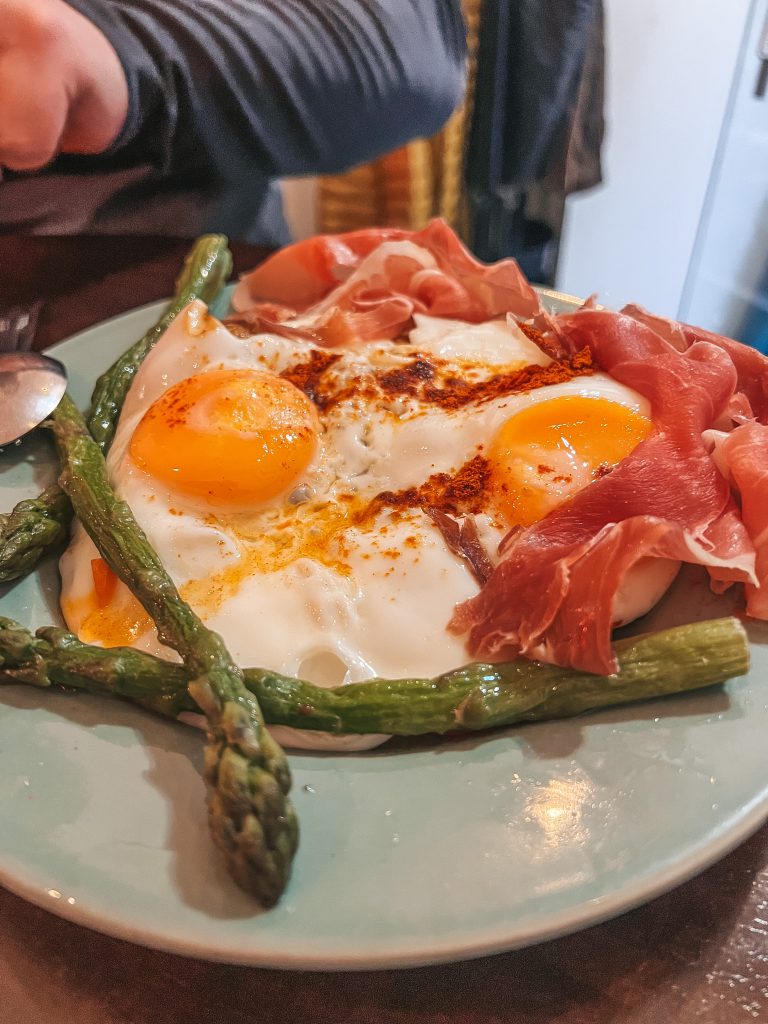 Stroll through Cais da Ribeira
Lose yourself in the romantic ambience of Cais da Ribeira, the riverfront promenade on the Porto side. Enjoy charming alleys, colourful buildings, and stunning river views.
Cross the Dom Luis I Bridge
Dom Luis I bridge is an icon of the city of Porto. It is a double deck bridge, the lower deck of the bridge is for cars while the upper deck is for the metro. The upper deck is where you should cross it as it has great views of both Porto and Vila Nova de Gaia, the cities it connects.
Head to Praça da Liberdade & visit the McDonalds Imperial
The Praça da Liberdade (or Liberty Square) is Porto's main square and it connects the old town with the modern part of the city. In this square you'll also find Porto's main artery: Avenida dos Aliados. The square is flanked by modernist buildings from the beginning of the twentieth century, like the Town Hall and some of the city's banks.
Here you'll also find one of the most beautiful McDonalds in the world. Don't miss the opportunity to visit McDonald's Imperial, housed in the former Cafe Imperial. Admire the modernist facade, bronze eagle, stained glass windows, and exquisite art deco details inside.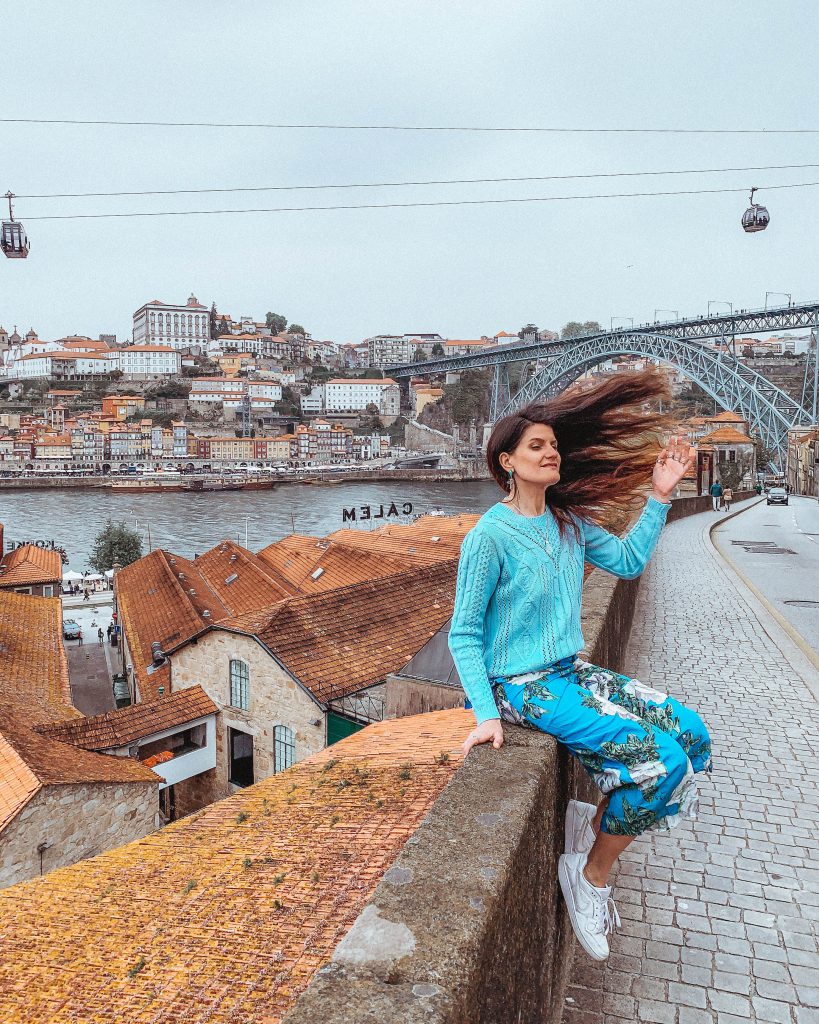 Marvel at Porto Cathedral
Porto Cathedral is the most important religious monument in Porto and one of the city's top attractions. It has a mix of architectural styles – Baroque, Gothic and Romanesque – because even though its construction began in the 12th century it was renovated multiple times. It is located in the highest point in the city which means you can get good views from here as well.
Get cultured at Museo Serralves
Immerse yourself in contemporary art at Museo Serralves, featuring both national and international artists, including renowned figures like Anish Kapoor. The museum's beautiful gardens are an added bonus. Get your ticket here.
Visit the art galleries at Manuel Bombarda
Explore Rua Manuel Bombarda, Porto's street teeming with art galleries. As the street with the most art galleries in all of Europe, it's a true paradise for art enthusiasts.
Admire the Igreja dos Carmelitas and Igreja do Carmo
These two Porto churches stand almost side by side, but they are actually separated by a narrow, 1 metre wide house which was inhabited until the 1980s. This was so that the two churches would not share a common wall and in order to prevent any relationships between the nuns of Igreja dos Carmelitas and the monks of Igreja do Carmo. Both churches are very nice, but the Igreja do Carmo has a beautiful tiled exterior which will awe you.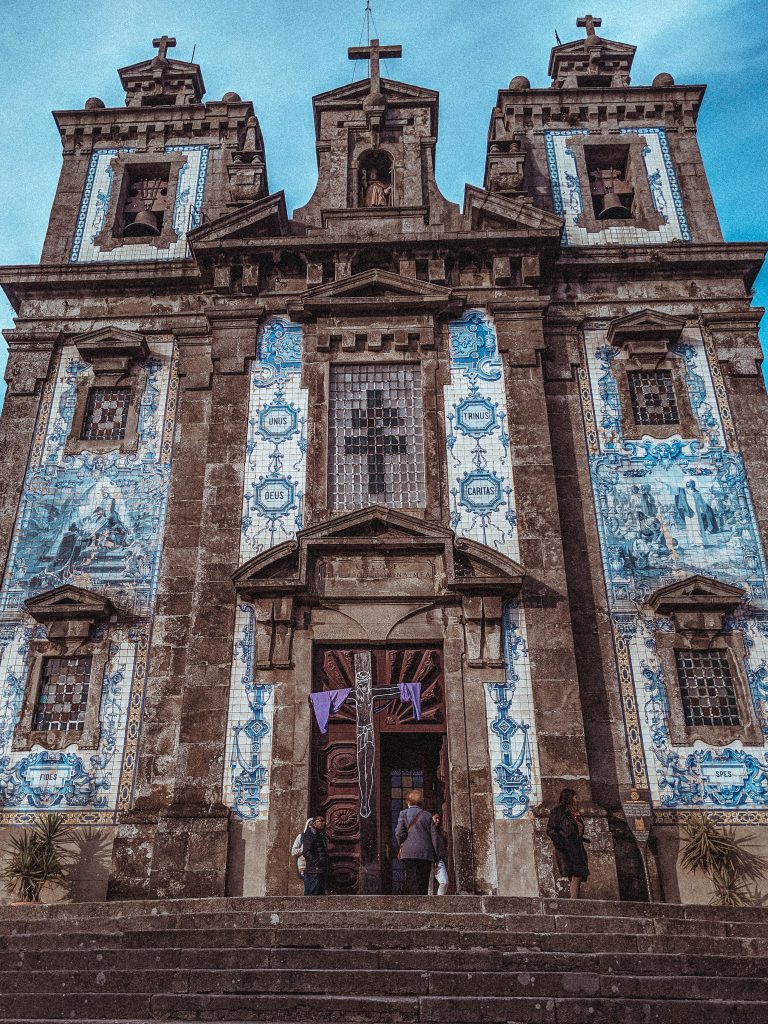 See the Muralha Fernandina
Step back in time at the Muralha Fernandina, a beautiful medieval castle in Porto was built in 1336 and still stands firmly on the cliffside of Porto, overlooking the Douro River. Marvel at its historic significance and architectural grandeur.
Visit the Palacio de Cristal
The Palacio de Cristal (Crystal Palace) is a gorgeous park in Porto which is worth visiting. Stroll through its rose garden while you watch the peacocks, admire different varieties of trees, the fountains, etc. You will also find breathtaking views over Porto, Gaia and the Douro here.
Visit Mercado Bolhão
Visit Mercado Bolhão, Porto's iconic market, to explore its vibrant atmosphere and discover an array of fresh produce, local products, and traditional delicacies. Engage with local vendors and immerse yourself in the city's culinary culture.
Explore the Street Art Scene
Porto is adorned with incredible street art, showcasing the city's vibrant artistic spirit. Take a tour through neighborhoods like Ribeira, Cedofeita, and Miragaia, and discover stunning murals, graffiti, and urban art that add a contemporary flair to the city's streets. Book it here.
Take a Vintage Tram Ride
Hop on one of Porto's vintage trams, such as Tram Line 1 or Tram Line 18, for a charming journey through the city's historic quarters. Enjoy the nostalgic ambiance as you pass by iconic landmarks and soak in the local atmosphere.
Join a Fado Performance
Immerse yourself in the soulful sounds of Fado, Portugal's traditional music genre known for its heartfelt melodies and poignant lyrics. Attend a live performance in one of Porto's Fado houses and let the music transport you to the depths of Portuguese culture and emotion. Book it here.
Discover the Hidden Gems of Foz
Venture to Foz, Porto's coastal district, and explore its charming streets and picturesque scenery. Visit the lighthouse, relax on the sandy beaches, and indulge in the local beachside cafes and restaurants for a refreshing coastal experience away from the city center.
WHERE TO STAY IN PORTO
When it comes to finding the perfect place to stay in Porto, you have a range of options that cater to different preferences and budgets. I'll link the best hotels for you to choose from on the different neighbourhoods below, which are the ones I'd choose. You then need to filter by price depending on your budget:
When choosing your accommodation, consider factors such as proximity to attractions, public transportation access, and the atmosphere you prefer. Porto offers a diverse range of accommodations, from boutique hotels to budget-friendly hostels, ensuring there's something to suit every traveller's needs.
HOW TO GET TO AND AROUND PORTO
I booked my Porto flights through Momondo, where I always find the best prices. I found flights to Portugal slightly more expensive than other Europe locations, so my recommendation is to book in advance. You can also get to Oporto from Lisbon or almost any other city in Portugal by train, and you can book it in advance via the official Portugal railway website.
Getting around Porto is super easy, you just need an Andante card for the metro or buses which is worth cents and which you can purchase on automatic ticket machines in the airport or in many places around Porto. More info about this here. Uber is also a very good and cheap option.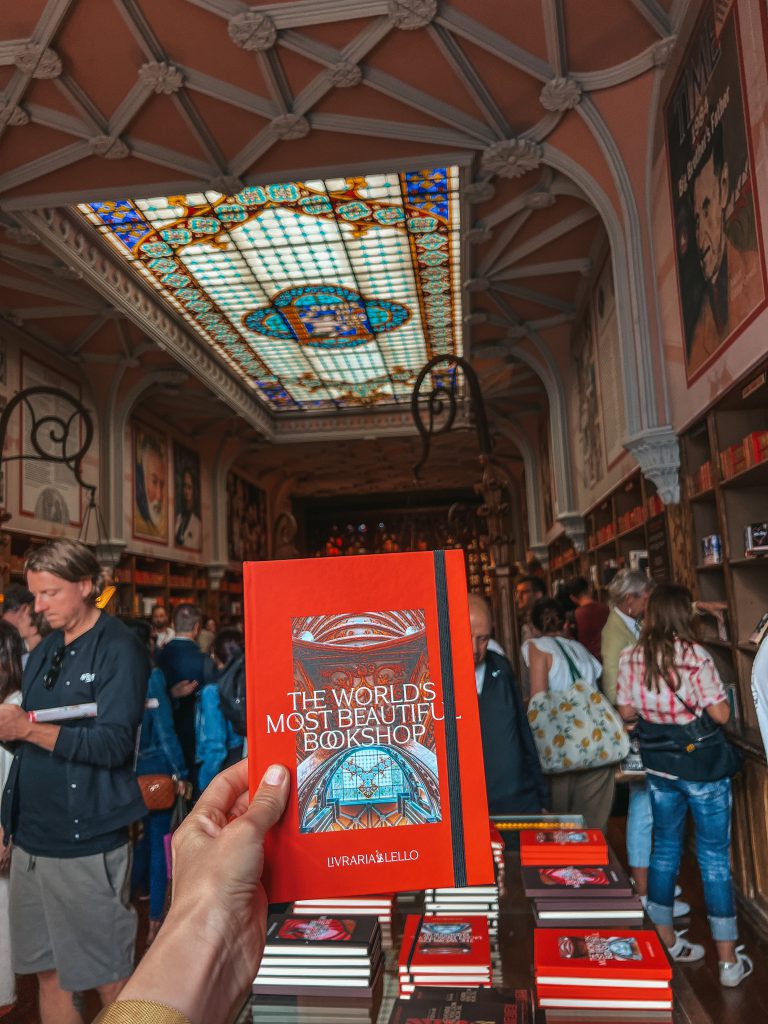 HOW TO GET TO AND AROUND PORTO
What is the best time to visit Porto? The best time to visit Porto is during the spring (April to June) and fall (September to October) seasons when the weather is pleasant and the city is less crowded. The summer months (July and August) can be hot and busy with tourists, while winter (December to February) tends to be cooler and rainier.
How many days should I spend in Porto? To fully explore Porto and its surrounding areas, it is recommended to spend at least three to four days in the city. This will allow you to visit the main attractions, take a day trip to the Douro Valley, and immerse yourself in the local culture and cuisine.
Do I need a visa to visit Porto? If you are a citizen of the European Union (EU) or the Schengen Area, you do not need a visa to visit Porto as it is part of Portugal. However, visitors from other countries should check the visa requirements based on their nationality before traveling.
What currency is used in Porto? Portugal uses the Euro (EUR) as its currency. Do have some cash on hand for smaller establishments that may not accept credit cards, although most places in Porto do accept major credit cards.
Is English widely spoken in Porto? Yes, you can expect to find English spoken in tourist areas, hotels, restaurants, and shops. Learning a few basic Portuguese phrases can be helpful and appreciated by the locals.
How do I get around Porto? Porto has an efficient public transportation system, including buses, trams, and the metro, which can easily take you to different parts of the city. The Andante card is a convenient ticketing system that allows you to use various modes of public transport. Taxis and ride-sharing services like Uber are also available.
Is Porto a safe city to visit? Porto is generally considered a safe city for tourists. However, it is always advisable to take basic precautions such as keeping an eye on your belongings.
What are some traditional dishes to try in Porto? When visiting Porto, be sure to indulge in traditional dishes such as Francesinha (a hearty sandwich with various meats and melted cheese), Bolinhos de Bacalhau (codfish croquettes), and Tripas à Moda do Porto (tripe stew). Don't forget to sample the famous Port wine, which the city is known for.
Are there any day trips I can take from Porto? Yes, there are several day trip options from Porto. I've already mentioned this above but the most popular one is a visit to the Douro Valley, renowned for its stunning vineyards and wine production. Other nearby destinations include the charming towns of Braga & Guimarães and the coastal city of Aveiro (known as the "Venice of Portugal") both of which I've been to and strongly recommend.
What should I pack for a trip to Porto? Pack comfortable walking shoes, as Porto is a city best explored on foot. Bring lightweight and breathable clothing for the summer months, and layer up with a jacket or sweater during spring and fall. Don't forget essentials like sunscreen, a hat, and an umbrella for possible rain showers (it does rain a lot in Porto).
BEST TOURS IN PORTO
If you, like me, like being shown around and being taught by those who know, then these are the best reviewed tours: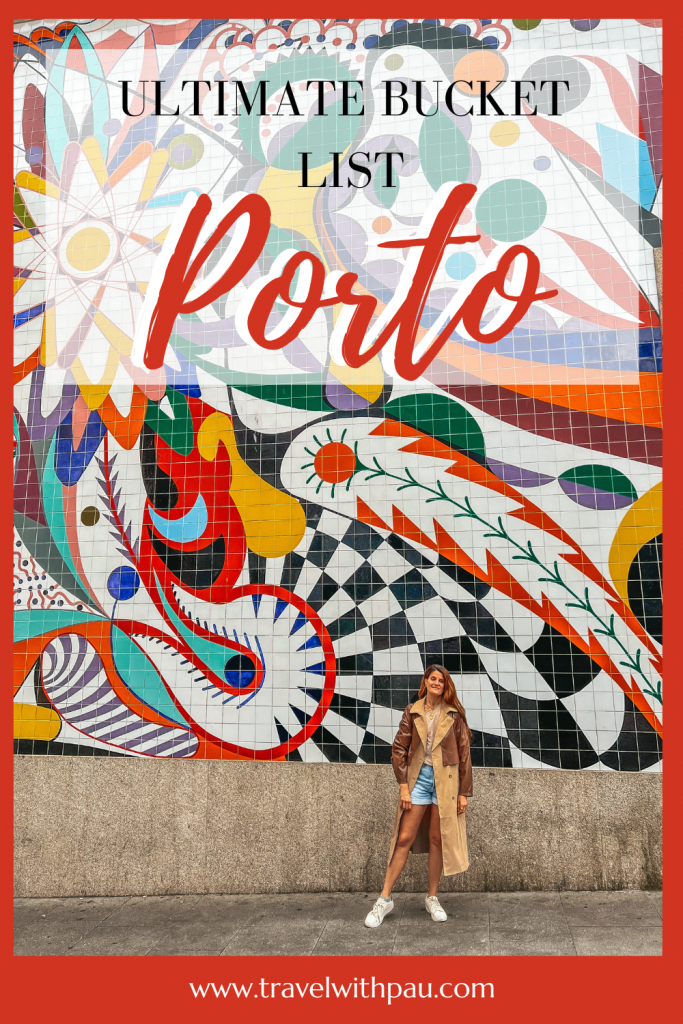 Enjoyed this article? Support my work by buying me an oat capuccino. Otherwise, do me a great favor of leaving a comment and following me on Instagram (@travelwithpau). Feel free to say 'Hello!' I don't bite. And make sure you save the article for later!

This post contains affiliate links. If you click on one and make a purchase, I might make a small commission, at no extra cost to you in order to help support my blog.