The roadtrip described below is perfect for a short but busy visit to Ireland, perfect for a four day long weekend, such as Easter holidays.
Day Zero: Arrive to Dublin and drive to Killashee Hotel
We arrived to Dublin from London late at night and picked up our car which we rented using Discovercars. As we had already explored Dublin on past trips we decided to skip it and get a head start on driving by stopping at Co. Kildare which is around 45 min away.
We booked Killashee Hotel for that night. Upon arrival, the Victorian grandeur of this four star hotel was notorious. Our room was spacious and luxurious, and its antique furniture so unique.
Day One: Killarney & Muckross House
We woke up at Killashee Hotel and went right down to breakfast which is served at the Turners restaurant, located in an opulently furnished room with gorgeous chandeliers. Breakfast is buffet style with lots of option: all ingredients to make your own Irish Breakfast, fruit, cereal, bread, pastries and juices. I was able to have a nice vegan breakfast with the available options.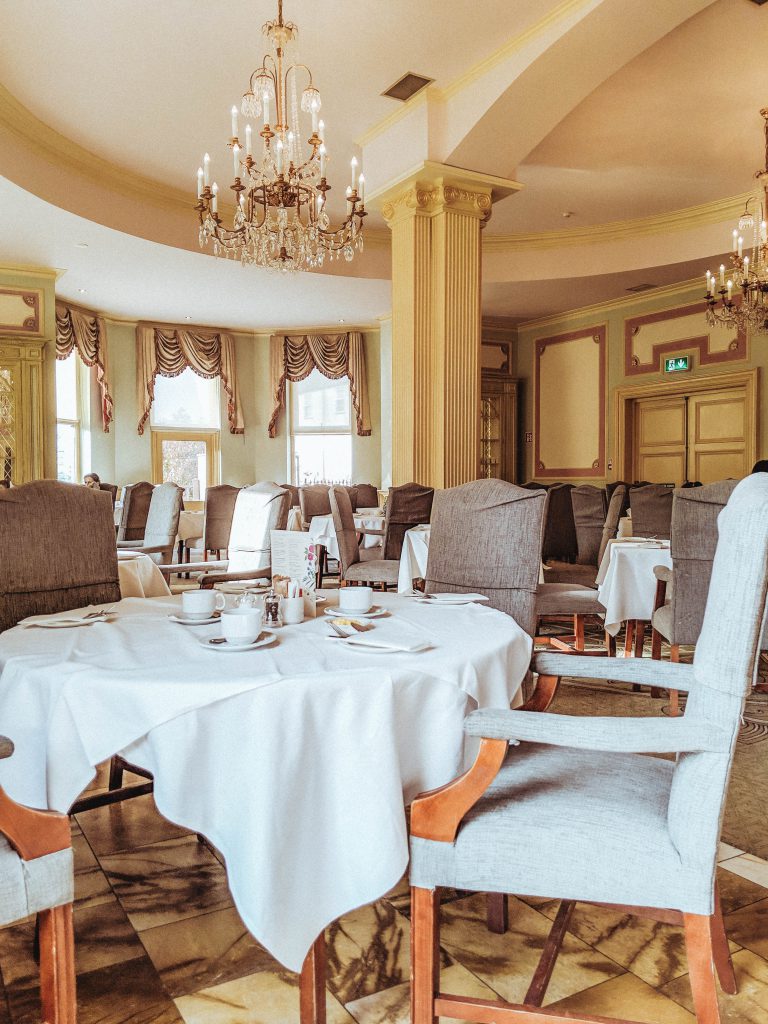 After breakfast we went to explore Killashee Hotel's estate. The hotel grounds are absolutely peaceful and lovely, there is so much to do: a fountain garden, butterfly and fairy trail, etc. There are so many hidden tranquil spots perfect for lazy walks as the estate is vast. I fell in love with a small quaint garden house with colorful patch work wallpaper and tiled floor which was out of a storybook. Even played snow white for a few minutes! Would have loved to stay longer, but with a 3 hour drive ahead to Killarney we had to get going.
Book Killashee Hotel here.
An enjoyable car ride brought us to Killarney where we stopped at Killarney Brewery for beer & oven baked pizzas. We loved it so visited more than once!
Eat & drink at Killarney Brewing Co.
It was now time to explore Killarney National Park. We drove to Muckross House and Gardens and spent a few hours there. There are several walking & hiking trails in the area and not far away from Muckross House you will find Torc Waterfall which also deserves a visit.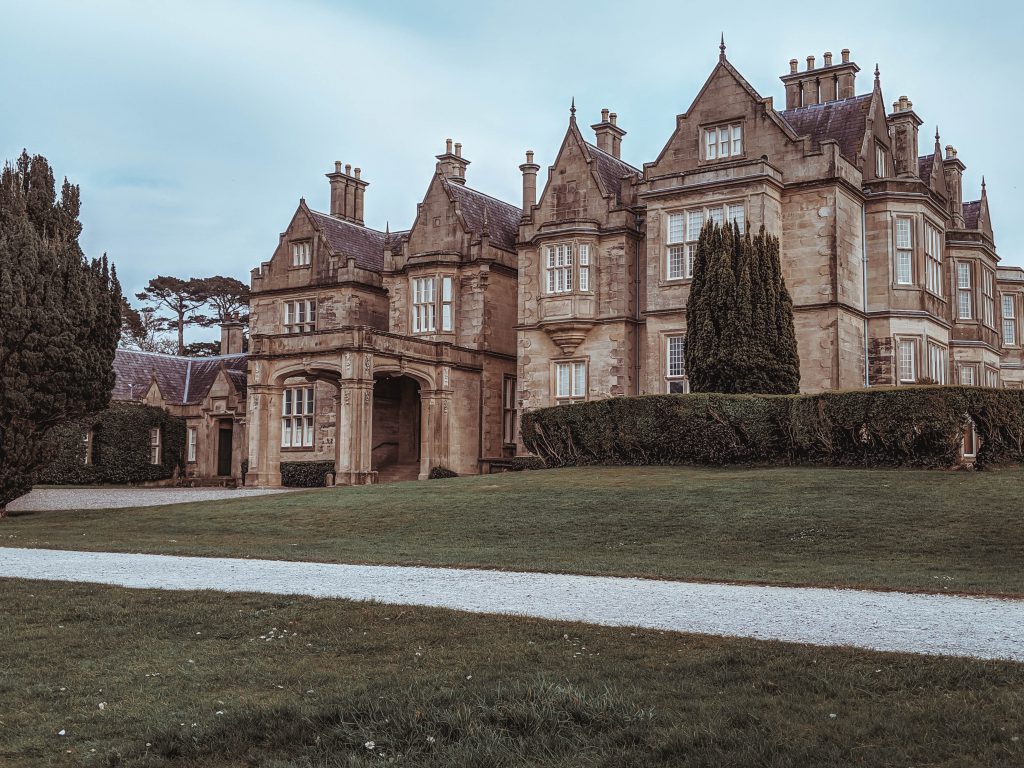 After a busy day, we headed to Fleming's White Bridge. This trip we decided to go camping. Pablo and I love camping and on certain trips, prefer it over hotels. I truly find it's one of the best ways to connect to nature. I do fully get that camping is not for everyone though. We had a barbecue in our amazing portable BBQ which we take everywhere.
Book the best hotels in Killarney here.
Day Two: Gap of Dunloe hike & Dingle Peninsula
We woke up early as today was our most active day, hiking the Gap of Dunloe. There is little or inaccurate information about hiking and visiting the Gap of Dunloe out there. So, if you are not a hiker or have mobility issues I'll spare you the online research: Yes, you can drive through the Gap of Dunloe. There is a proper road and loads of cars going through it. Don't drive if you have the option to hike it, it annoys hikers and disturbs the peace that makes the Gap of Dunloe a magical place.
Eat at Heather Restaurant after your hike. They have incredible vegan options, including cakes & desserts.
Post lunch, we drove to the Dingle Peninsula another absolute must of the area in order to do the Slea Head drive, a 30 mile circular drive which should be done clockwise to avoid buses.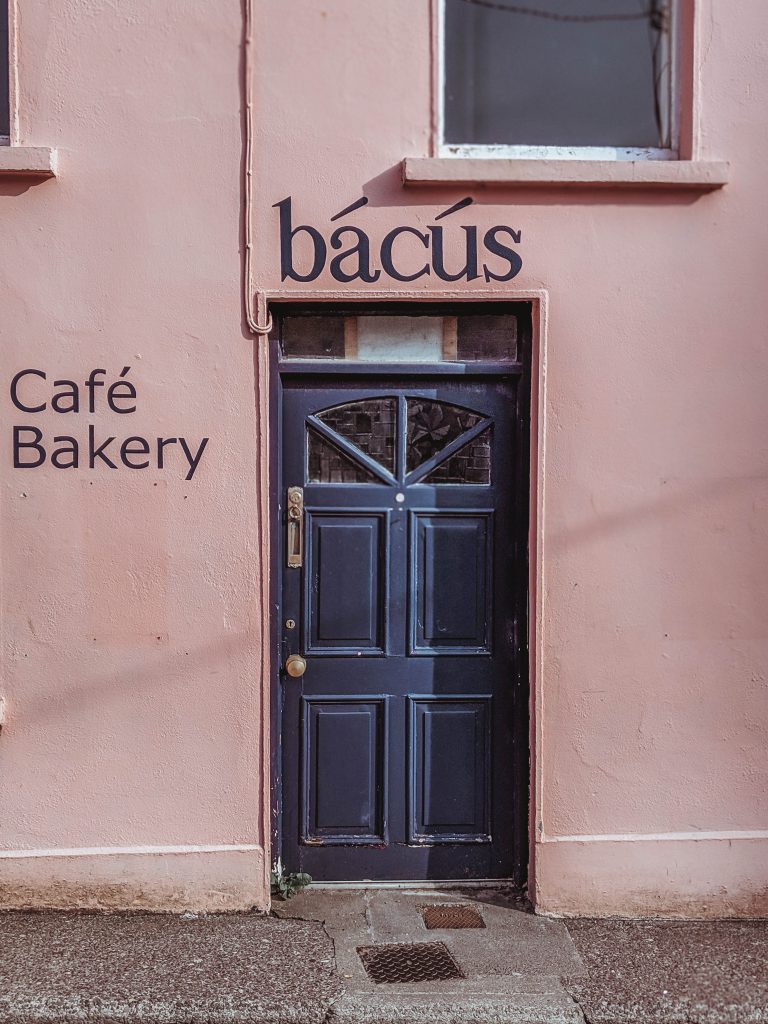 Other than the delightful coastal scenery some of the recommended stops & attractions are: Dunberg Fort which dates from the Iron Age, Slea Head itself for a dramatic view of Blasket Islands which can also be visited by boat, Dunquin Harbour which has a steep walkway down to the ocean which makes for an impressive view point and Gallatus Oratory, a very old Christian church. Dingle Village of course is an obligatory spot with its colorful houses and unique coastal good vibes.
Eat at The Wren's Nest, a cute cafe in Dingle with Vegan options.
Book a hotel in Dingle here.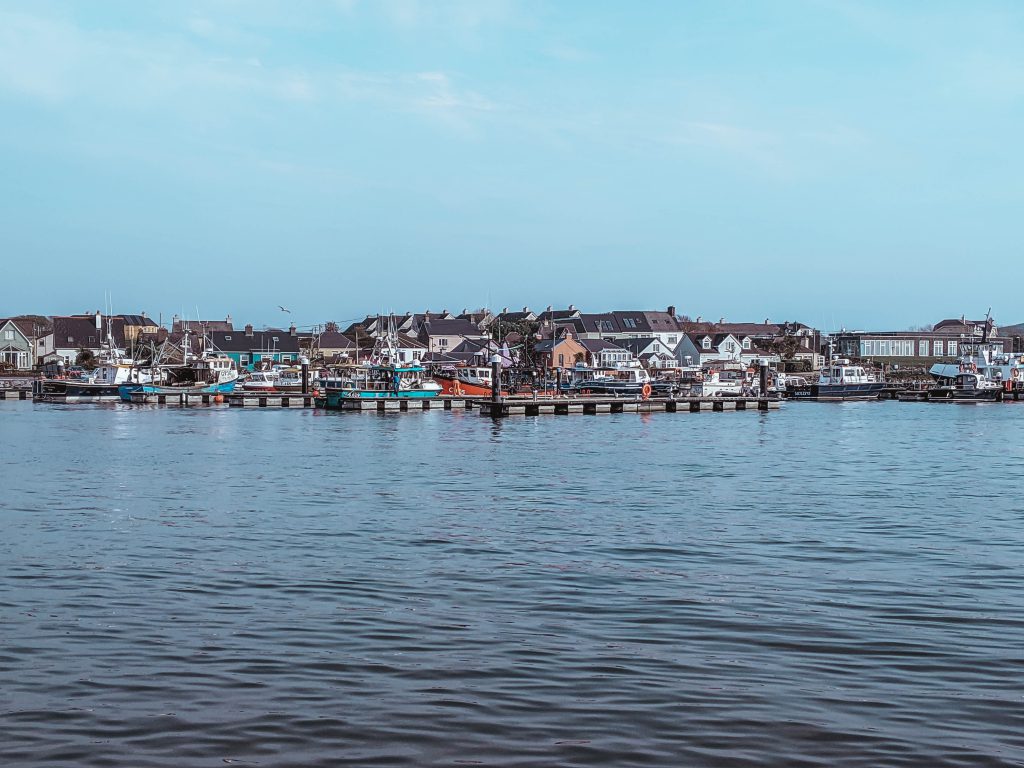 Day Three: Ring of Kerry
The Ring of Kerry drive is another scenic drive in the area and one of the main attractions in the area. It has 111 miles and should be done anti-clockwise to avoid buses. This drive has a lot of stops and deserves at least a full day.
My Ring of Kerry recommended stops in order are:
Killorglin: a lively town on a hill best known for one of Ireland's oldest, longest and unusual festivals, Puck Fair.
Caragh Lake & Forest: Drive to Caragh Lake Forest, park and do the 30 min hike that's signaled on the parking lot for incredible views of Caragh Lake.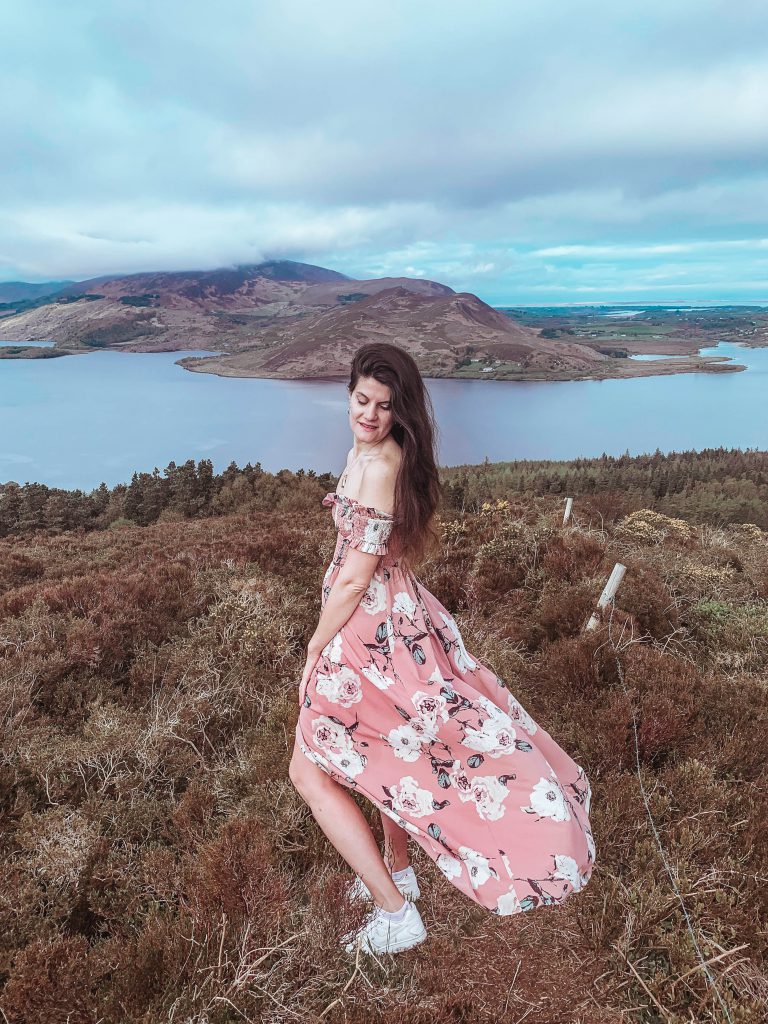 Rossbeigh Strand: A lovely and long sandy beach close to the village of Glenbeigh.
Cahersiveen & Ballycarbery Castle: Cahersiveen is one of the westernmost towns in all of Europe and is full of relics of the past such as the 15th-century Ballycarbery Castle and the Old Stone Barracks.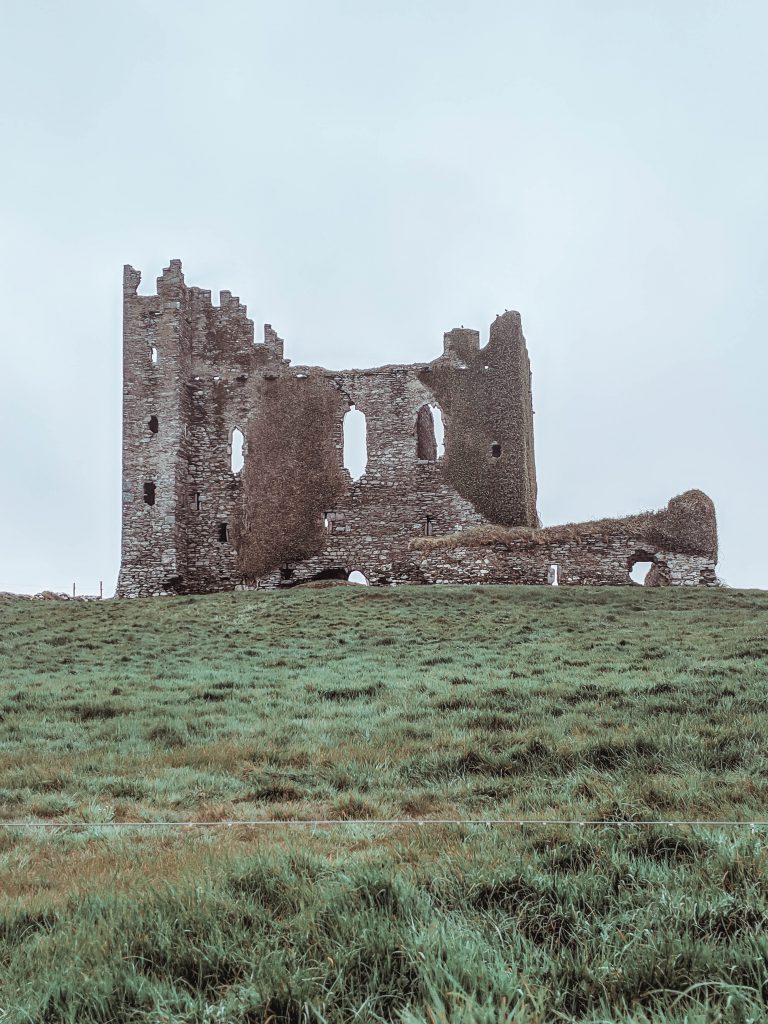 Portmagee, Valentia Island & the Skellig islands: Portmagee is a cute town where ferries depart to the Skellig islands. The Great Skellig houses a 6th-century monastic settlement which appeared in Star Wars. Through Portmagee you would also drive to Valentia Island where you can view the Geokaun mountain and Fogher Cliffs.
Ballinskelligs Castle: located on a beach, it makes beautiful photos.
Waterville: a tiny and quaint village called Waterville with a population of only 540 residents where Charlie Chaplin used to come on holidays.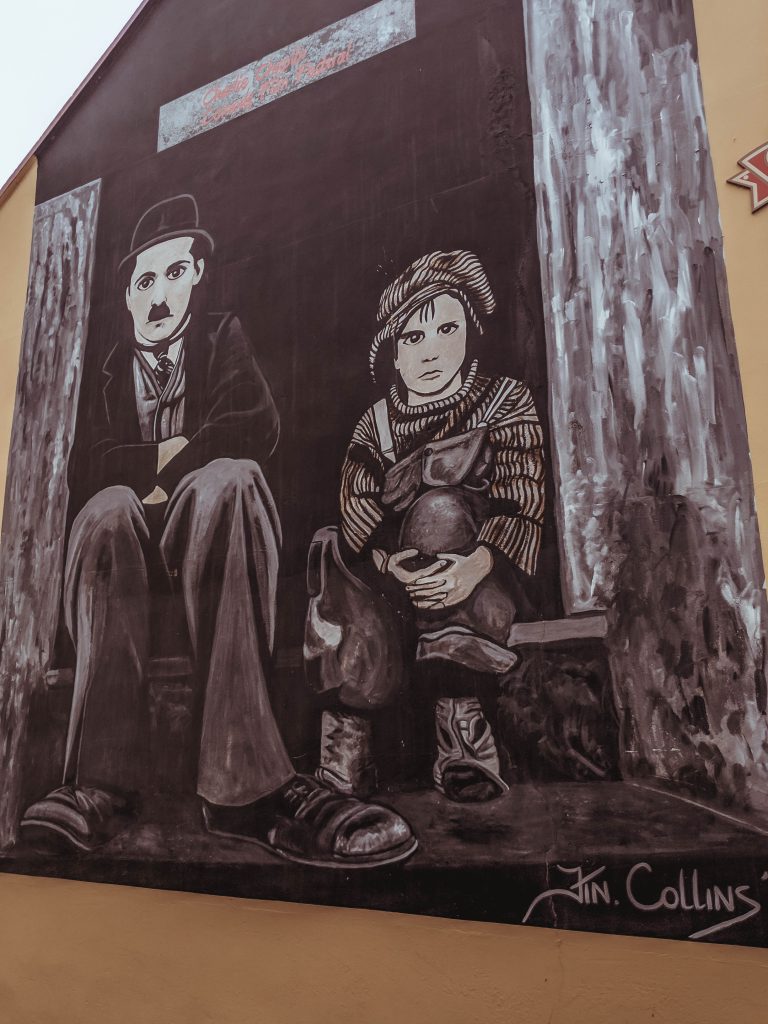 Derrynane: a village situated on a hill above a beach which shares its name. Not only will you benefit from great views here, but also it's full of historic sites such as Derrynane House & Derrynane Abbey.
Staigue Fort: it is one of the largest ring forts in Ireland, and it is believed that this fort predates St Patrick's arrival in Ireland and was built in the early centuries A.D.
Esta publicación contiene enlaces afiliados. Si haces clic en uno y realizas una compra, es posible que obtenga una pequeña comisión, sin costo adicional para ti, que ayudará a respaldar mi blog.
Sneem: a very small village home to only 600 people but also many craftsmen and artists, hence it's a great place to stop for those who like galleries or craft shops.
Kenmare: this own offers quite a lot to do in terms of stores, boutiques, antique shops, galleries, restaurants and pubs. It has a laid back atmosphere and is full of colorful store fronts. Also visit the Old Kenmare Cemetery (2200 BC) and the Kenmare Stone Circle (500 BC).
Molls Gap: As you are driving back to Killarney keep your eyes open for this mountain pass and stop to admire the view and the tranquility of this place.
Ladies View: one of the most stunning views of the Ring of Kerry. Stop on the designated parking spots to admire this one of a kind view.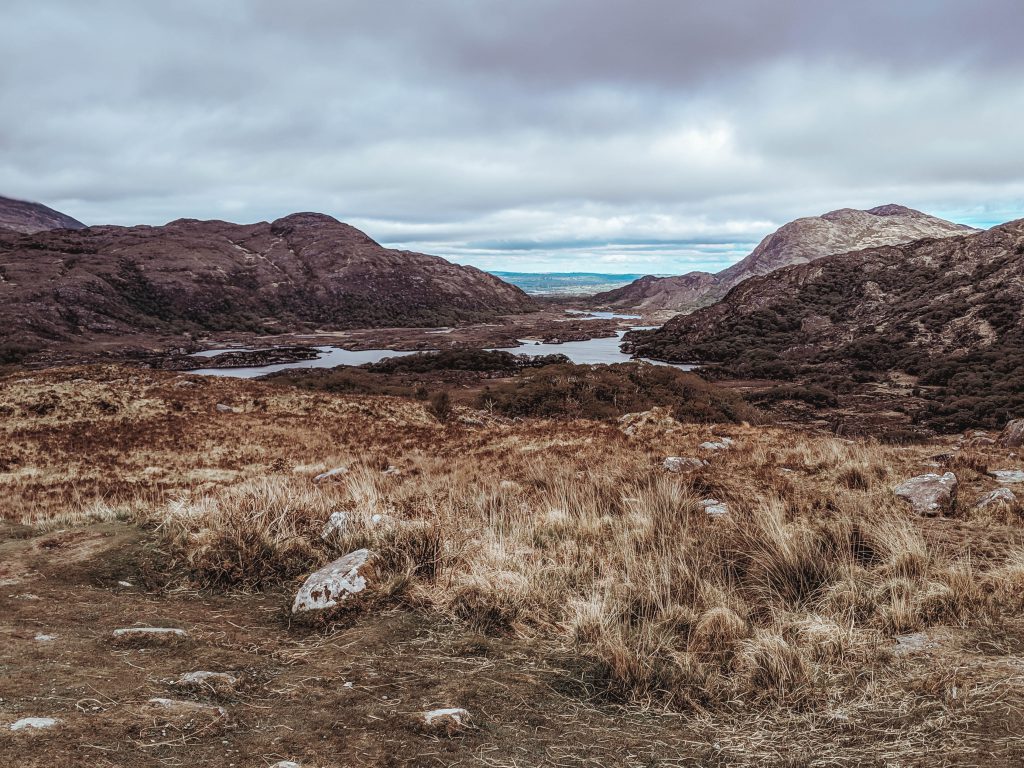 You will drive back to Killarney via Torc & Muckross House which we had already visited. Now it's a good time to stop at Killarney for a refreshment.
Drink at John M Reidy when in Killarney. This pub surely is a must visit. It used to house 3 shops: a hardware and agriculture shop, a grocery and a bakery. It's now decorated with signs and memorabilia from these shops and the atmosphere is great.
Book the best hotels in Killarney here.
Day Four: Adare, Limerick and & drive back to Dublin
On the last day we woke up early to drive the almost 4 hours back to Dublin and fly back to London.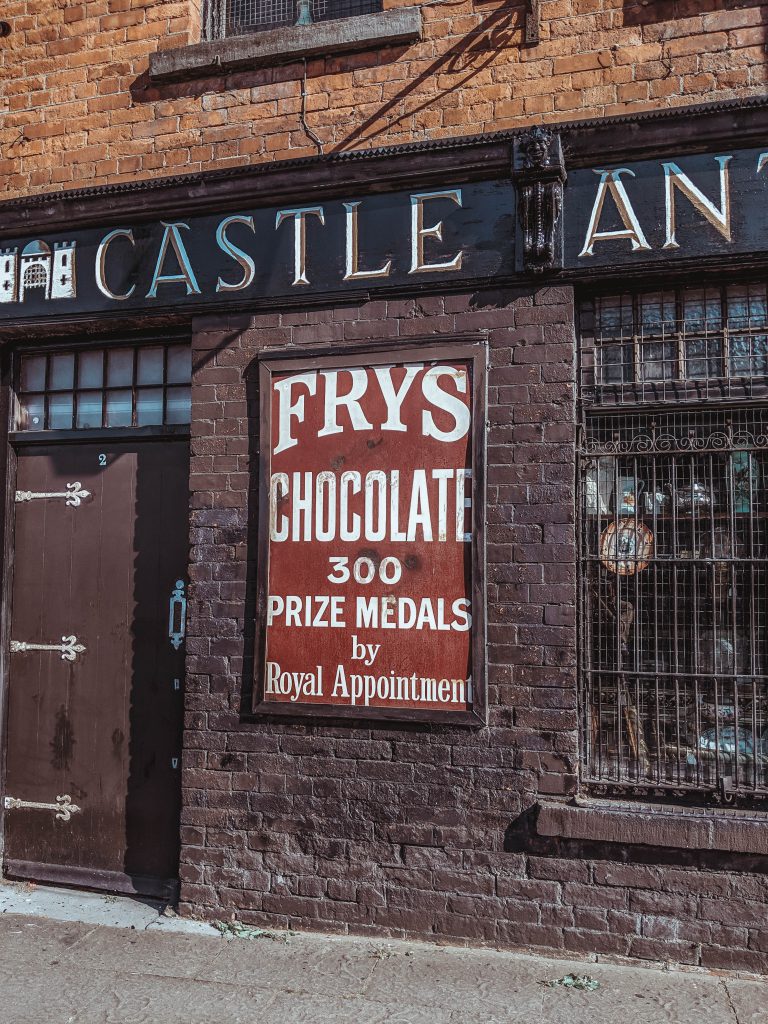 We stopped at Adare, one of Ireland's most enchanting villages which is just outside Limerick. As for things to do, walking around the downtown is recommended as well as visiting Adare Castle, the Trinitarian Abbey, the Augustinian Friary and the River Bank Walk.
After Adare, we also decided to stop by Limerick. Limerick is known for its ancient and medieval history. The medieval highlights of this city are King John's Castle & St Mary's Cathedral. Walking the banks of River Shannon is also a must.
Enjoyed this article? Support my work by buying me an oat capuccino. Otherwise, do me a great favor of leaving a comment and following me on Instagram (@travelwithpau). Feel free to say 'Hello!' I don't bite. And make sure you save the article for later!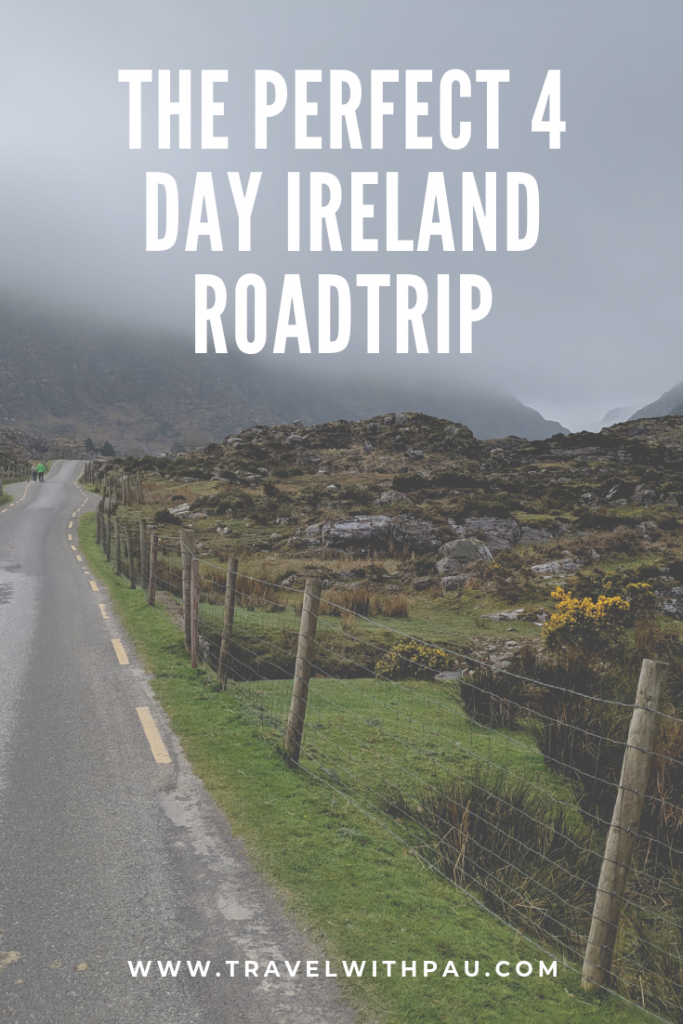 This post contains affiliate links. If you click on one and make a purchase, I might make a small commission, at no extra cost to you in order to help support my blog.