Having visited Birmingham four times in less than three years, I thought it was high time to write something about it.
My last visit to Birmingham, and a few before, were to attend concerts. The last band I saw was Black Sabbath, whose members are Brummies, and chose the city as their last spot for their last ever tour show. So, yes, heavy metal was born in Birmingham! That may make it more interesting for some of you.
For those with less context, Birmingham is the second largest city in the UK, but small in comparison to London. So one day is actually not bad to get a good look at it! It's actually very easy: almost everything you need to see is within walking distance from the station.
1- Main Square & St Phillip's Cathedral:
You will most likely start from the train station. If you are driving, the Town Hall parking is not expensive or you can park further out and walk your way back to the center. After leaving the station, walk seven minutes to Victoria Square. This is one of the most beautiful squares of the city. Here you will find the City Council which is beautiful, stop for a picture! You will also find the Birmingham Museum & Art Gallery which is also interesting and it's free so you can at least pop in for a few minutes. After that, walk four minutes to the baroque St Phillip's Cathedral. Walk around the square and admire UK's third smallest Cathedral from the outside or inside.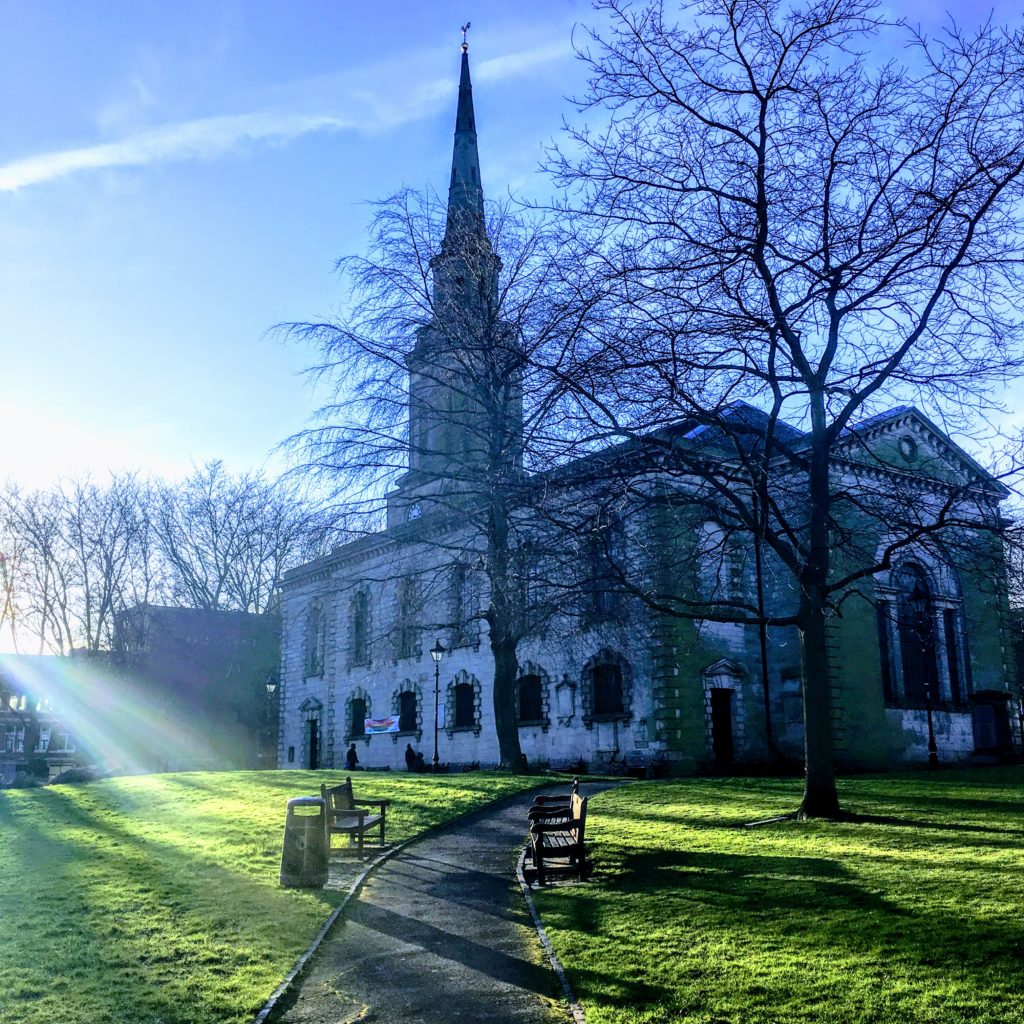 2- St Paul's Church & Gallery:
Exit St Phillip's by Church street and walk straight, you will get to St Paul's Church & Square which is also very nice. Walking an extra 2 more minutes, you will arrive to St Paul's Gallery. This is one of my favorite spots in Birmingham! It's the world's biggest exhibition of album cover fine art. It includes pieces signed by artists and band members including Pink FLoyd, Led Zeppelin, The Who, David Bowie, Eric Clapton, Jimi Hendrix, etc. I bought a print of Pink Floyd's album cover Meddle signed by the cover artist and Nick Mason here! There are also a few pop art pieces as well.
3- Jewellery Quarter:
The Jewellery Quarter in Birmingham is Europe's largest concentration of businesses involved in the jewellery trade, and produces 40% of all the jewellery made in the UK. But what do you care? Well, the reason why it has become a tourist attraction is that many of the workshops retain their 19th century appearance. What stood out for me is a lot bright red bricks, the architecture does look actually pretty cool. A short walk around it will do – try to find the giant padlock sculpture for a photo op (see below).
4- It's curry time: 
As most of the UK, Birmingham also has great Indian food. I found out about Hen & Chickens on TripAdvisor on my first visit. When I went there I was a bit skeptical as the place is basically a run down pub, but my skepticism vanished when the food arrived. It was glorious. I ate there four out of four times I visited the city. I wasn't a vegan then but came back recently and it is vegan friendly (I had the Tharka Dhal). If you are not fond of Indian another great option is The Warehouse Cafe a Vegetarian award winning cafe with tons of Vegan options. They had me at vegan chocolate brownie with ice cream!
5- Now, let's go shopping:
Walk back to the center to The Bull Ring, Birmingham's major commercial area which has been this way since the Middle Ages! Today, there is a huge shopping center there which encircles the church of St Martin in the Bull Ring. You will quickly recognise the area because of the Selfridges building which is covered in thousands of shiny discs and looks pretty cool. While shopping or roaming around, take a picture with The Bull, a tall bronze sculpture of a bull inside the shopping complex which is a symbol for the area.
6- It's tea time:
Probably all the walking has made you hungry again. On my quest for a vegan treat I found the Cherry Red's Cafe Bar. They have tons of vegan options, sweet or savory. I had the Vegan Red Velvet cake which was amazing. The decoration is quirky and fun.
How to get to Birmingham
You can take a bus or train from wherever you are in England, use Trainline that shows you bus and train options in the same search so you can choose the cheapest, fastest option.
Where to stay in Birmingham
Need to spend the night in Birmingham? No worries I've got you covered, I've pre filtered the best and cheapest hotels, click here to start booking one.
Last, if you need a visual of my itinerary please find the map with the walkways and main sights below. Hope you enjoy your visit!
If you liked this article please leave a comment and follow @travelwithpau on Instagram.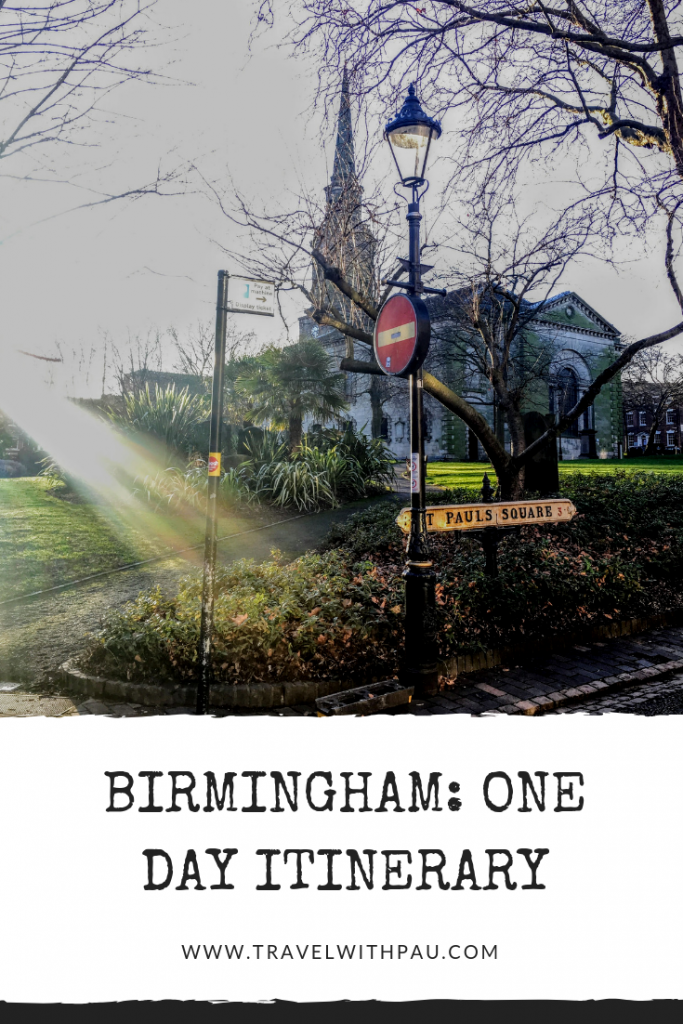 This post contains affiliate links. If you click on one and make a purchase, I might make a small commission, at no extra cost to you in order to help support my blog.