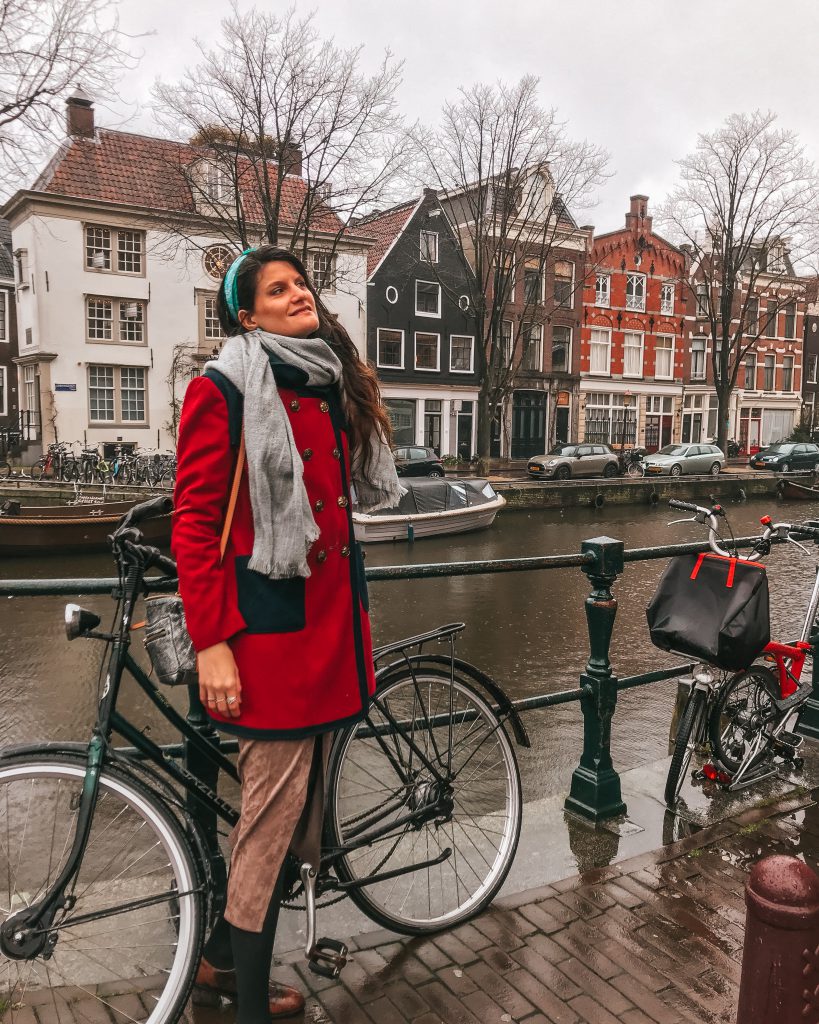 Amsterdam was, before I fell in love with London, my favourite city in this world! Then, I guess it's my second favourite now. The Netherlands holds a very special place in my heart!
I've visited Amsterdam more times than I can remember when I was a student in Rotterdam, and many more after. It's hard to explain what makes it so special. I guess it's a mixture of the beautiful canals, the "town" vibe despite being a capital city, the friendly locals and the fact that you can do most of it on foot, or by bike. Find the best things to do in Amsterdam in this post.
EPIC AMSTERDAM BUCKET LIST
Experience Amsterdam's bike traffic
Amsterdam is the most bicycle friendly capital city in the world. 60% of the trips in the capital are done by bike! Also, isn't cycling great for sightseeing? Rent a bike for the day or your stay, there are tons of rentals available. I even rented a tandem bike once. However, do be careful, there are a bunch of tourist accidents. So many, that the tourist board released a funny video on how to cycle safely.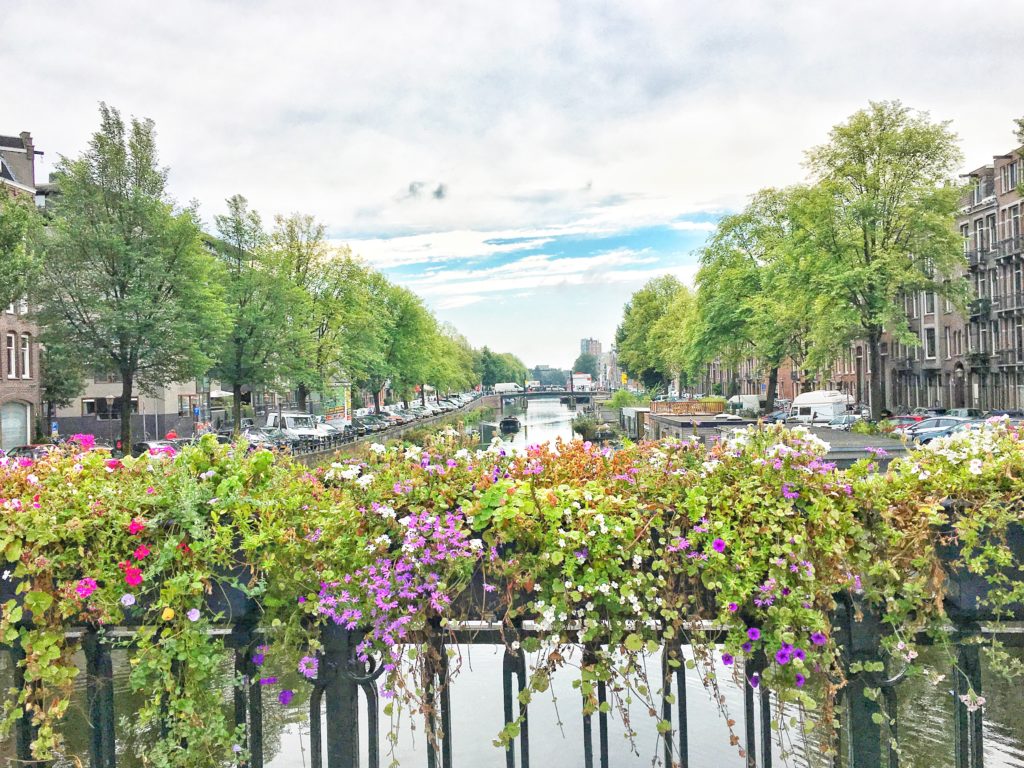 Eat patatjes/frites
The famous "pommes frites" from Belgium are also very popular in the Netherlands and are traditionally served in a cone with mayo on top. The best in Amsterdam can be found in Vleminckx.
Take an Amsterdam city walking tour
If you've been traveling around Europe you are probably already familiar with Sandeman's walking tours. The main Amsterdam city walking tour is free, well, on tip basis and is very good! They also offer other paid tours that are interesting, such as the Alternative or Red Light District one. This is an Amsterdam must-do.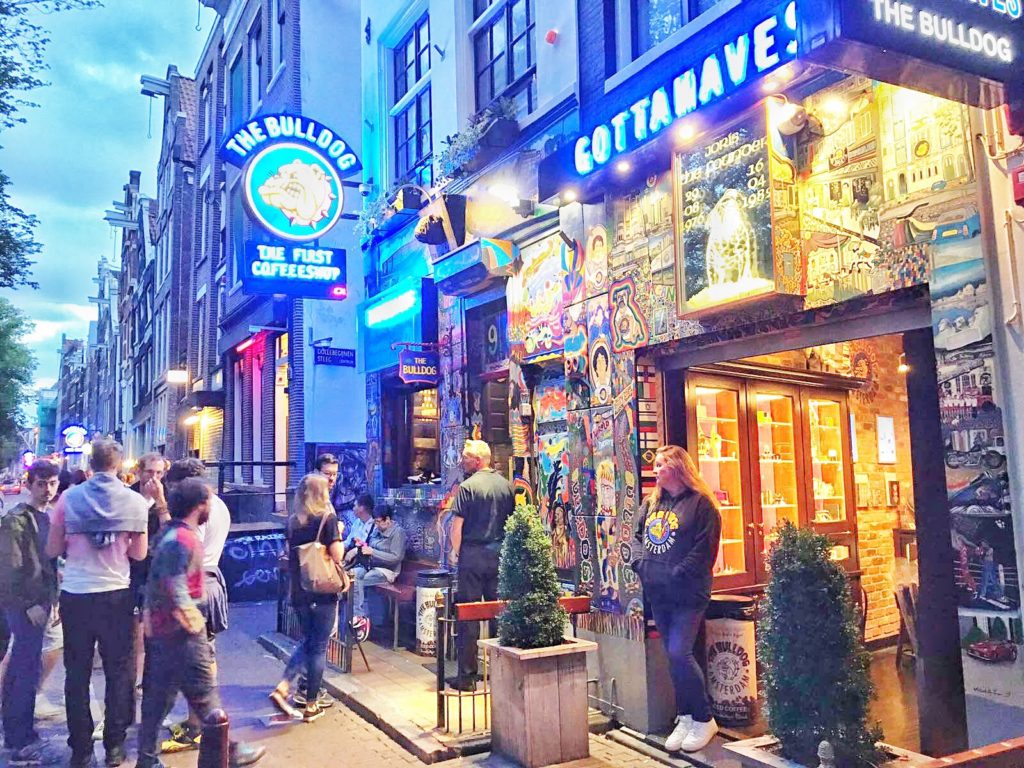 Drop by a coffee shop
Amsterdam has shops which are licensed to sell the world famous plant. The deal is you can go inside, smoke, relax while also having a coffee or soft drink. Alcohol is not allowed in these venues. Coffee shops are an Amsterdam staple. Among the best coffee shops, you'll find the Dampkring, a colorful cafe where a scene of Ocean's twelve was recorded. Longer list here. If you are eager about this activity, don't miss this tour which has completely amazing reviews.
Window shop at the Red Light District
Walking down the streets of Amsterdam's Red Light District to check out the "offering" can be curious and kind of fun. There are girls of all races, shapes and sizes. Also, it's a legit thing, they even pay taxes! Last, hit the sex shops for more window shopping of the most bizarre things available in the market. If you want to learn more about it, check out this highly rated tour.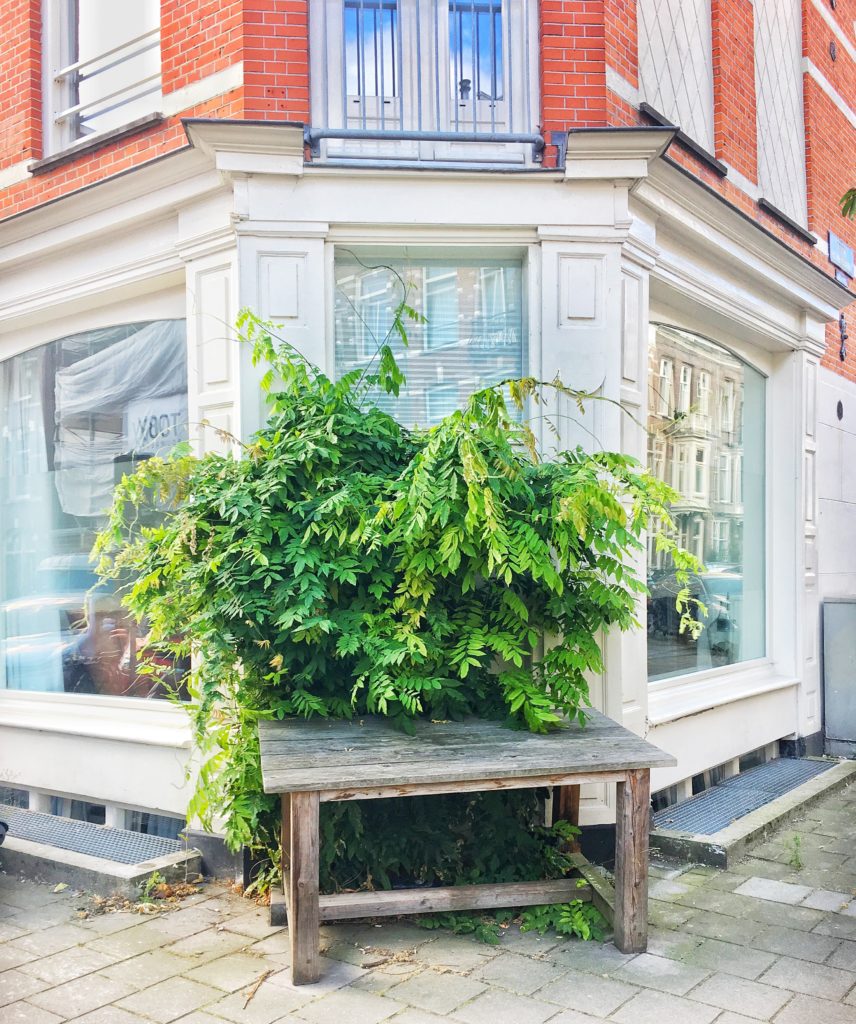 Take a stroll in Vondelpark
The most popular and cutest park in Amsterdam. While there, stop at the Blauwe Theehuis for coffee or a cheeky beer.
Visit Anne Franks' house
An informative and impactful remembrance of our history and also highly recommended. One of Amsterdam's most emotive attractions. Book tickets in advance to avoid disappointment.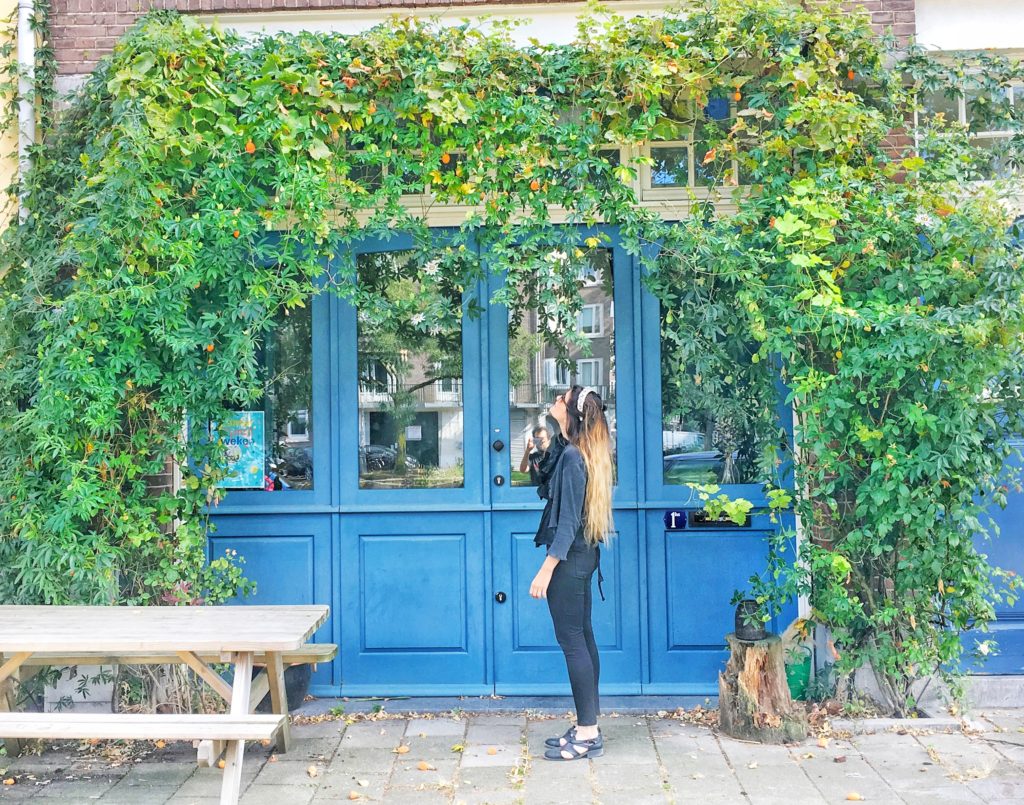 Van Gogh Museum
If you are an impressionist or Van Gogh fan, then there is no way you are skipping this when visiting Amsterdam. Book tickets here and below:
The Heneiken Experience
For beer lovers, this is is a walkthrough the history of this world famous beer, which has its origins in Amsterdam. Book tickets.
Cruise the canals
In a city famous for its canals, how could you miss the experience of seeing it through them? There are many ways to do this in Amsterdam, try this canal boat cruise, or why not try a beer boat? You are in Amsterdam after all.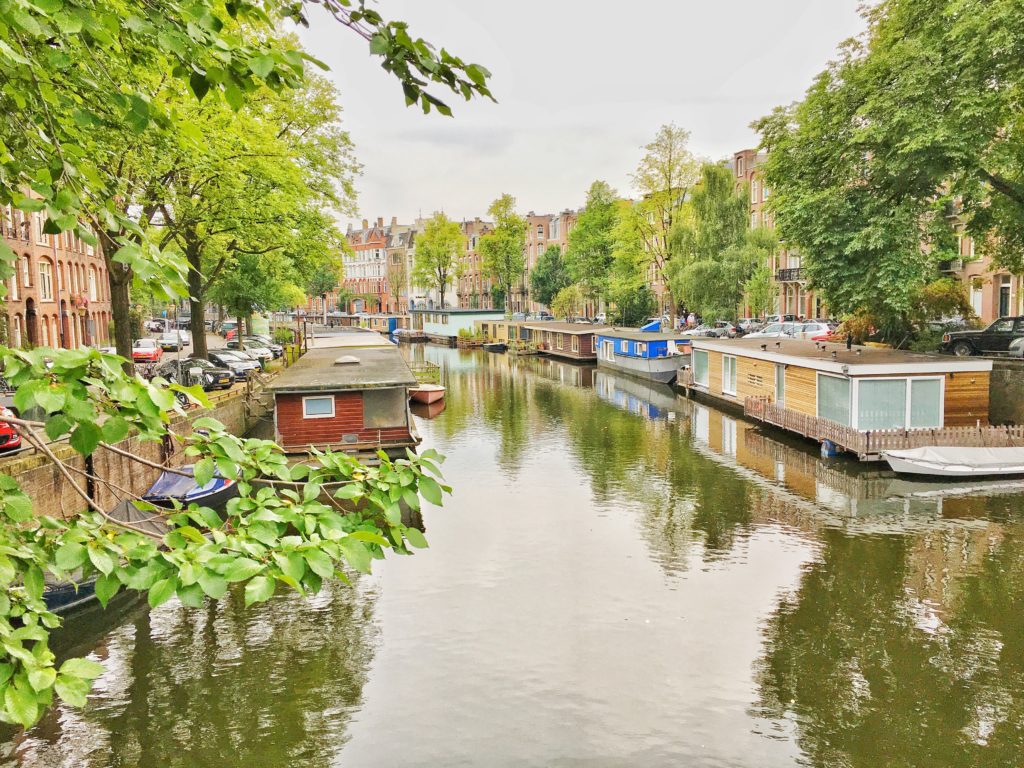 Visit the Rijksmuseum
Especially relevant for art lovers, Amsterdam's Rijkmuseum offers a walk through Dutch art & history. Pay particular attention to the Rijkmuseum library which is gorgeous! Book tickets.
Eat dutch fast food from a vending machine
Ever heard from FEBO? They sell dutch fast food snacks all over the city. The (mostly fried) food items are displayed through small glass doors. Insert coin and done! Have kroketten (croquettes), frikandellen (some form of sausage) or kaassoufle (cheese souffle).
Cheese!
You'll see kaas (cheese) shops allover Amsterdam and generally most are good. I'd recommend the Cheese Museum for cheese fans, and Kaaskamer for cheese shopping. Now are you a real cheese lover? Then try this cheese & wine tasting when in Amsterdam.
Visit the Moco Museum
The Moco Museum (Modern Contemporary Museum Amsterdam) is an independent museum dedicated to exhibiting modern and contemporary art. The museum was founded in 2016 with the mission of attracting broader and younger audiences, and of making art accessible to the public. Some artists that have been featured: Banksy, Roy Lichtenstein, Yayoi Kusama, Andy Warhol, Jeff Koons. Book tickets.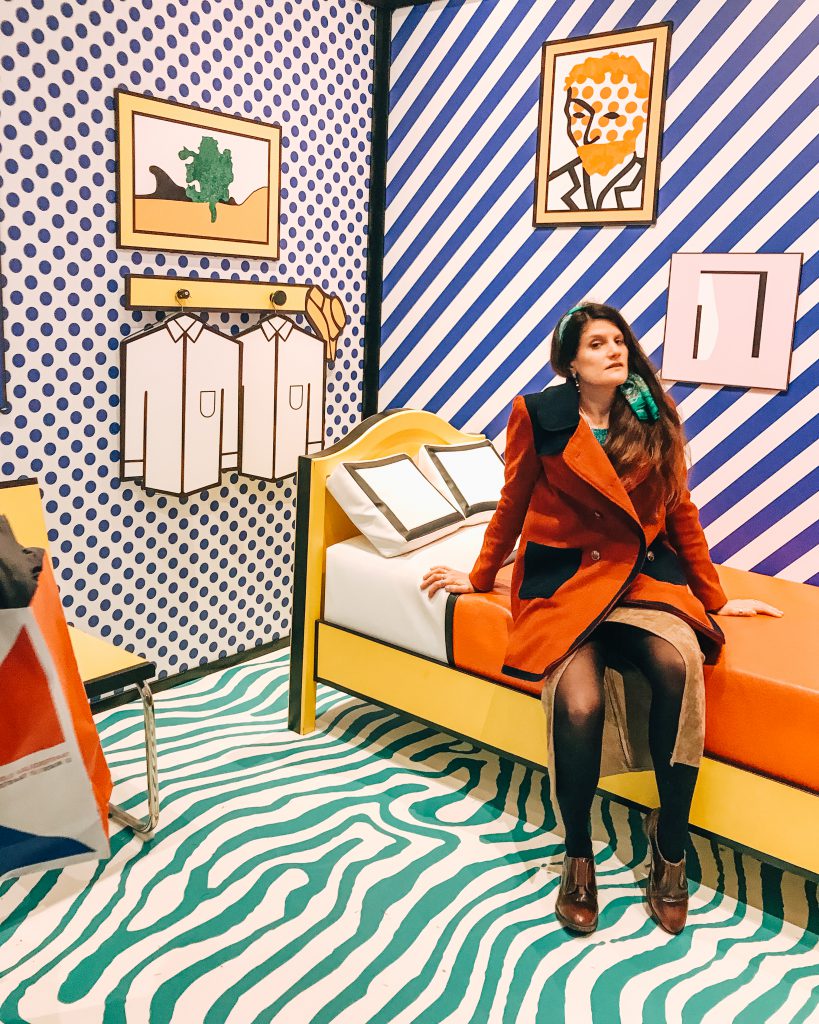 Take a ferry to hipster Amsterdam Noord
Amsterdam Noord is up and coming Amsterdam! Completely different from regular Amsterdam, is all about warehouses, art and bohemian cafes. Go graffiti hunting and stop for lunch or coffee at Cafe de Ceuvel. Then, listen to live music at Norderlicht. To get there take the ferry from the Central station.
Cross the Magere Brug
This white romantic bridge in Amsterdam is different from all others, and is best seen at night. Also, Magere Bruge means "skinny bridge".
Visit the Flower Market in Singel canal
Browse for tulips, snap some colorful shots, stimulate the senses and finally, buy bulbs to take home. And all right in an Amsterdam canal.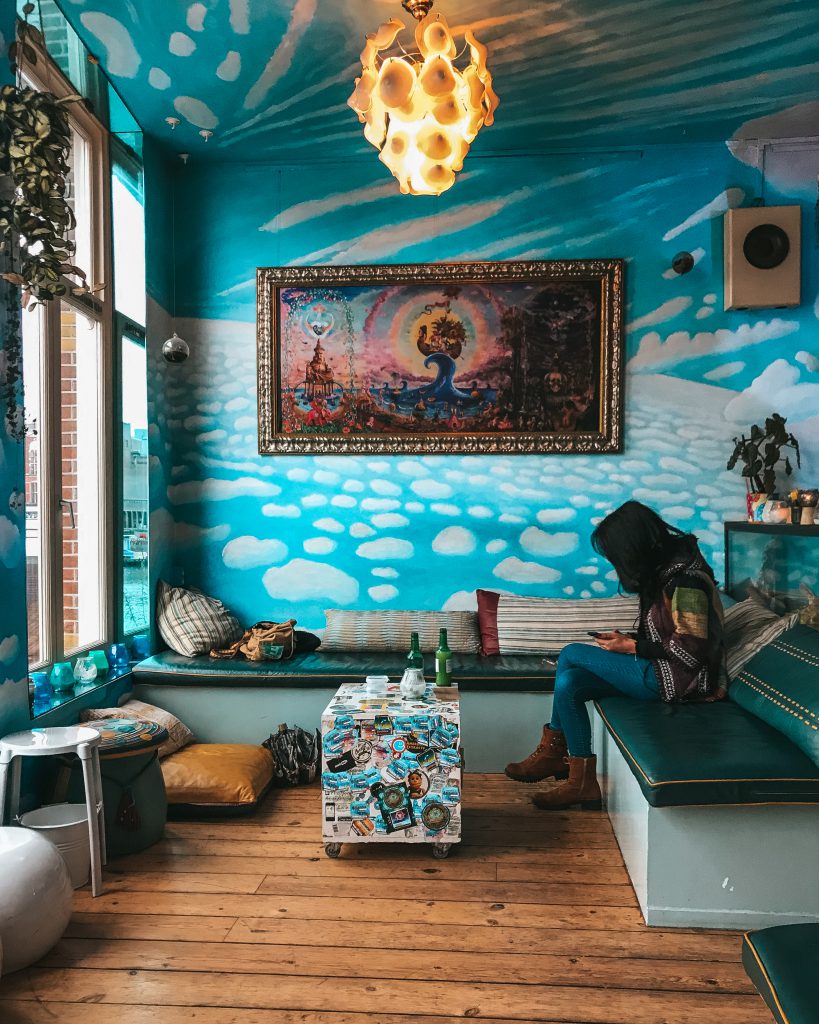 Go on a magic mushroom trip
Some say a trip to Amsterdam isn't complete without a mushroom trip. Although actual mushrooms are now forbidden, Smartshops in Amsterdam sell truffles which they claim to have the same effect. I have personally never tried it, but tagged along people that did. If you do it, make sure you stay safe and understand that it's a multi hour experience.
I strongly recommend smartshop Kokopelli. The staff couldn't be friendlier, they are also informative and helpful. They also have a lounge in the back with walls painted like a cloudy sky and windows facing the canal which is perfect for a trip. They also have a drawing kit in case you feel like producing some art or if you are the bored sober friend.
Satiate your sweet tooth with Stroopwafels and Poffertjes
Firstly a stroopwafel is a waffle made from two thin layers of baked dough with a caramel-like filling in the middle. One of the best can be found at Banketbakkerij Lanskroon. Then, Poffertjes are small fluffy pancakes typically topped with butter and powdered sugar. Restaurant De Vier Pilaren has the best. Have both when in Amsterdam!
GETTING TO AMSTERDAM AND AROUND
If you are not that far from Amsterdam and within Europe, train is definitely the best option. Amsterdam's Central Station leaves you in the middle of the action and from there it's really easy to get anywhere. You can search for the train tickets using RailEurope. However, train is not always the cheapest option. Low cost flights can most of the time, be cheaper. To get the cheapest flight prices try Momondo first and Skyscanner.
To get around, the best by far is to rent a bike, which is what the Dutch actually use to get around. You can also walk everywhere, as it's a small city, but the bike would a lot more time efficient.
WHERE TO STAY IN AMSTERDAM
I've pre-filtered the best hotels in Amsterdam and sorted them by cheapest first here.
If you liked this article please leave a comment and follow us on Instagram.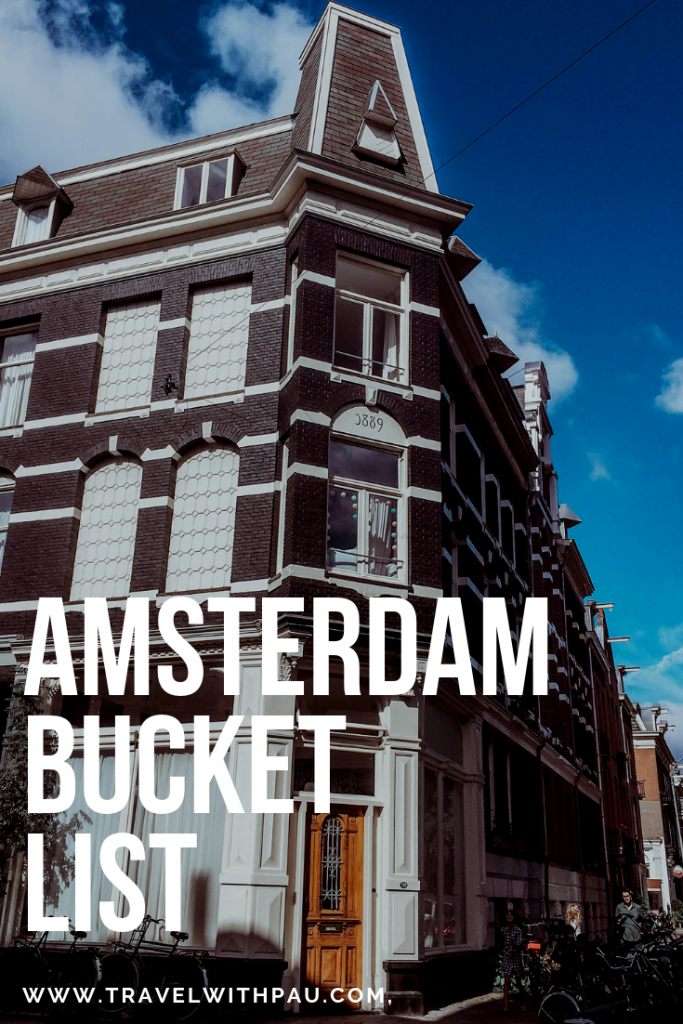 This post contains affiliate links. If you click on one and make a purchase, I might make a small commission, at no extra cost to you in order to help support my blog.