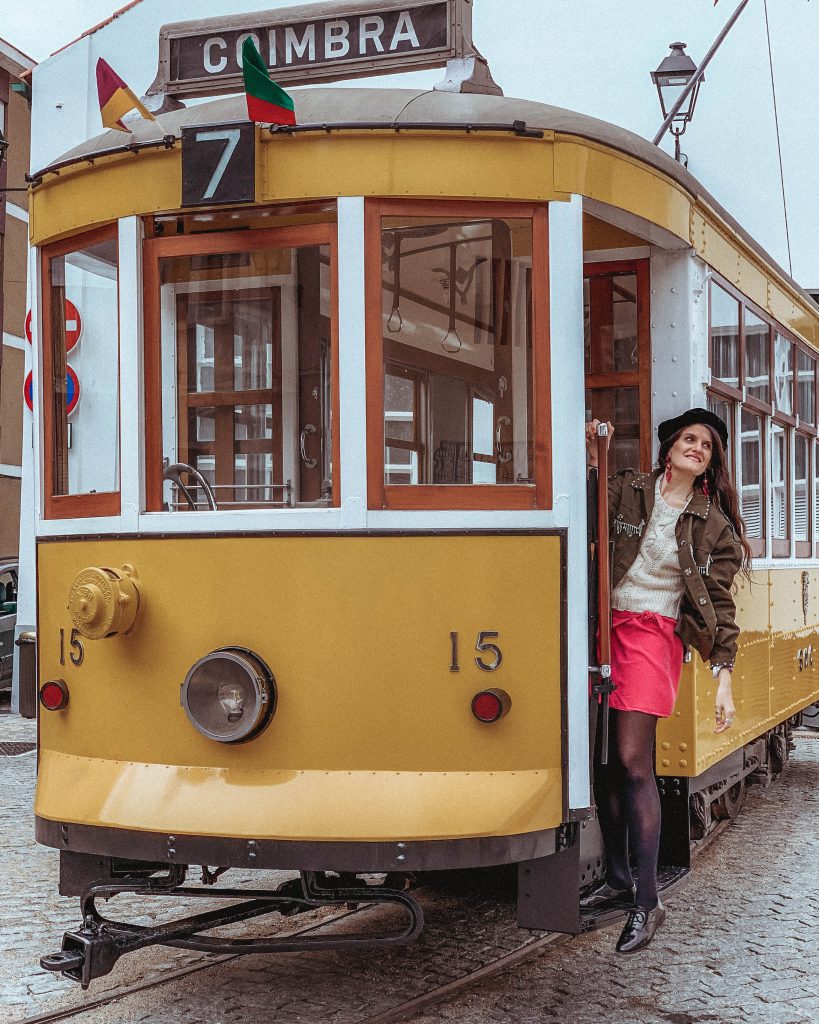 If you are reading this you've decided to visit Coimbra. Or maybe you are wondering if you should. I visited Coimbra as a day trip during my trip to Portugal, as a stop between Lisbon and Aveiro.
Coimbra is a very interesting and history rich city. It used to be a Roman settlement and some structures of that time remain. It also used to be the capital of Portugal, and is the land of Inês de Castro and King Pedro, two major historical figures of Portuguese history. Also, Coimbra houses one of the oldest universities in the world: Coimbra University.
Would I recommend you visit? Honestly, I had lots of trouble finding the answer to this question before my trip so this is my verdict, having ended up visiting it. I think Coimbra is definitely worth a day or half day stop if you are doing a road trip but wouldn't recommend you go out of your way to visit it, specially if your visit to Portugal is short (a week).
Now I'll walk you through everything there is to do in Coimbra, where to stay and how to get there and around.
Things to do in Coimbra
Biblioteca Joanina
The Biblioteca Joanina in Coimbra is an 18th century baroque library and part of the University of Coimbra. It is amongst the top 3 most beautiful libraries I've seen in my life. Seriously, it is next level stunning. Also, a family of bats lives in this library in order to eat any insects that might to feed themselves on books. How cool is that? Now a huge turn off was that you can't take pictures in the library. Another huge turn off is that in order to visit it you have to buy a 12 euro ticket which includes entry to the Royal Palace, Chapel of St. Michael and Science Museum. Buying a ticket to just the library isn't possible. Also, please note that you are allocated a fixed time to visit and you only have about 20 minutes to admire the library before you are escorted out.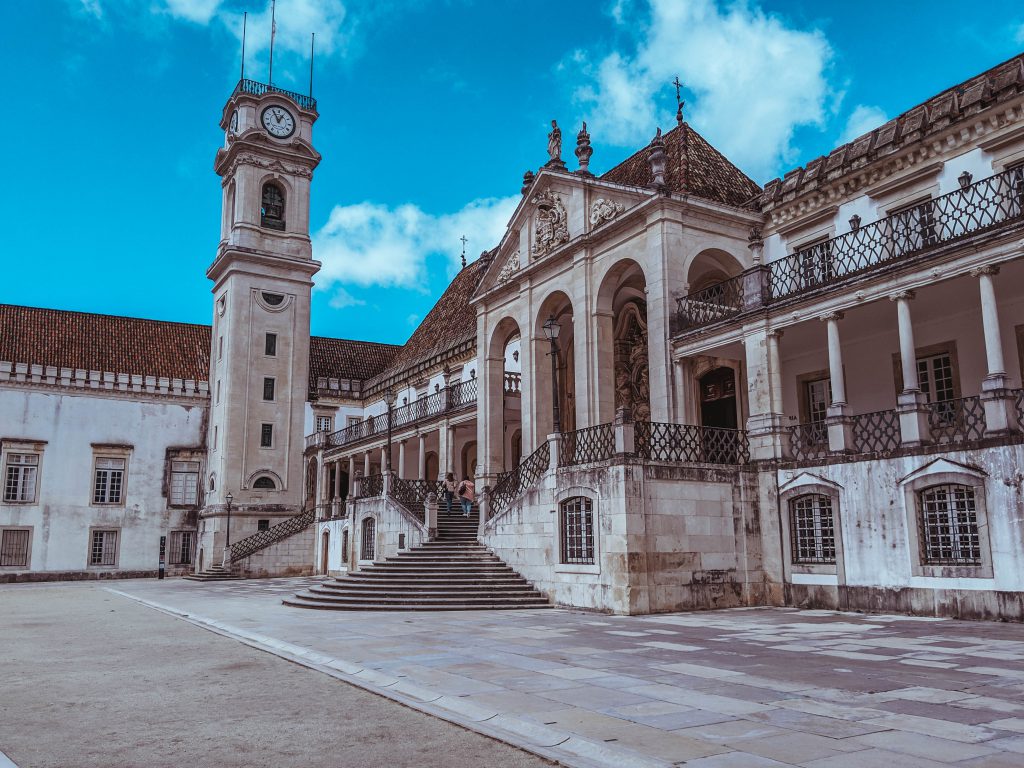 University of Coimbra
The University of Coimbra is a UNESCO World Heritage site. You'll be able to visit other parts of it such as the Royal Palace, Chapel of St Michael and Science Museum with the ticket to the Biblioteca Joanina. You could also climb the 180 steps of clock tower in order to get a great view of the city!
If you want to visit the University properly I would recommend this walking tour. It includes all the above mentioned buildings and stops but provides a chance to go deeper with stops at the university colleges, the former University Hospital, the Pombaline reforms, and special spots where you can take in panoramic views of the city and the campus.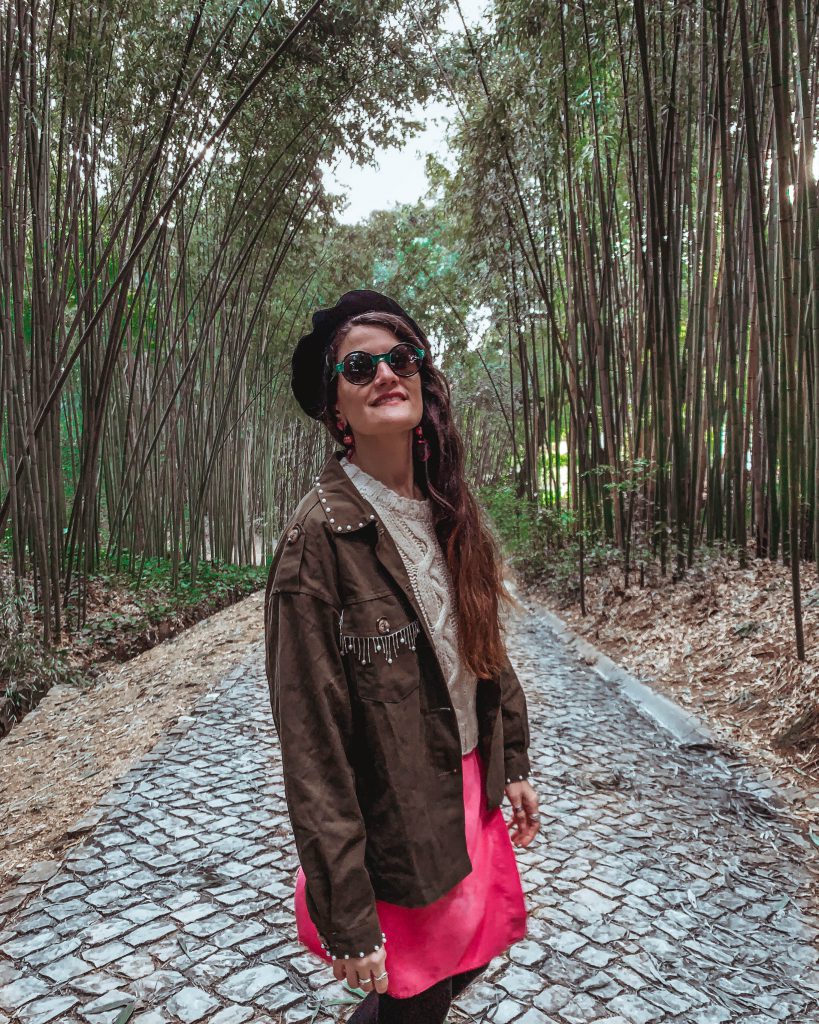 Walk across bamboos at the Coimbra Botanical Garden
The Botanical Garden is also part of the University of Coimbra, and this attraction was a surprise for me. To be honest, I wasn't really expecting much from it but it ended up being great. It is a beautifully laid out botanic garden which also has a bamboo forest which, having visited Japan, I can say is quite decent.
Cross Pedro e Inés Bridge
This walking bridge connects Coimbra across the Mondego River. Cross the bridge in order to get great views of Coimbra and also cute pictures with the colored glass walls of the bridge.
Learn about a tragic love story at Quinta Das Lágrimas
Quinta Das Lágrimas is a beautiful estate, and now the only 5 star hotel in Coimbra. It is known for being the place where Prince Pedro spent time with his mistress Ines de Castro. Ines was Pedro's wife, Constance of Castile, lady-in-waiting. As such their romance wasn't accepted by his father King Alfonso. Even after Constance died, the King wouldn't let them marry and had Ines killed in the Fountain of Tears within the Quinta Das Lágrimas. As such its said the water that now replenishes the gardens flowers and vegetables is said to be full of love. You can visit Quinta Das Lágrimas as its gardens are open to the public.
Visit Museu Nacional do Machado
This art museum in Coimbra is name after the renowned Portuguese sculptor Joaquim Machado de Castro and it is one of the most important art museums in Portugal. It is housed in the former Bishop's Palace which was built from the Middle Ages onwards roughly on the site where the Roman forum of Aeminium (Coimbra's Roman name) once stood. On of the few Ancient Roman cryptoporticus still standing can be visited on the lower floors of the museum.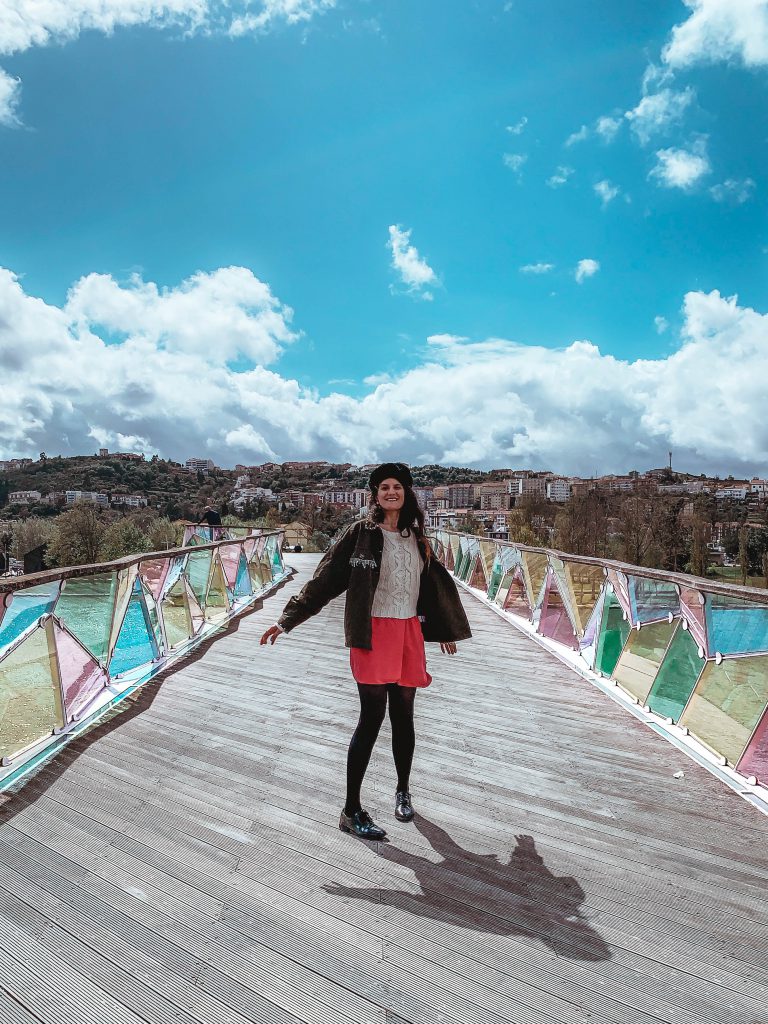 Monastery of Santa Cruz
The Santa Cruz Monastery in Coimbra was the most important monastic house during the early days of the Portuguese monarchy. The first two kings of Portugal are buried in the church so it was granted the status of National Pantheon. Its architecture is Manueline (or Late Portuguese Gothic) with some Renaissance features. An interesting fact is that, even if they seem ok to you, the tiles that adorn its walls were so badly made that the pottery that manufactured them refused to put its name on them! Also, the magnificent organ that you'll find inside is apparently so complex to play that only four people know how to do so today.
Marvel at Romanesque, Gothic and Renaissance architecture of Sé Velha
This majestic cathedral in Coimbra dates back from the 12th century and was built shortly start King Afonso proclaimed himself the first King of Portugal and named Coimbra the national capital. It was built using Romanesque style, although it has later Renaissance & Gothic additions.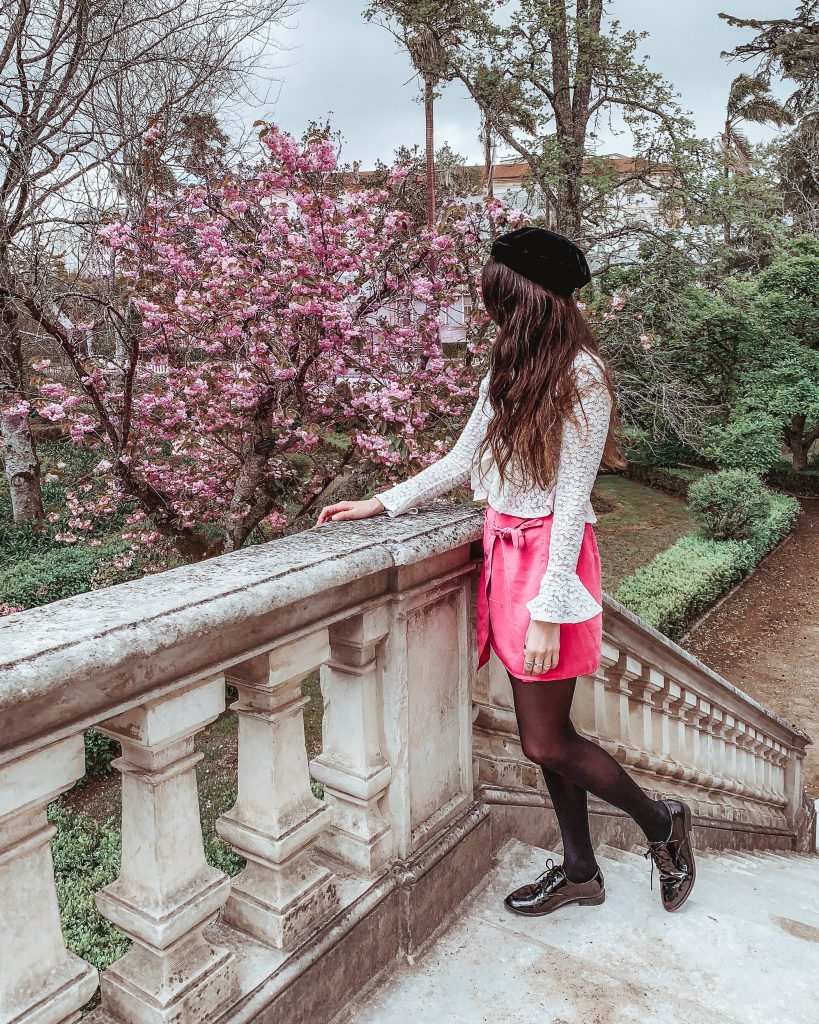 Where to stay in Coimbra
Although I didn't stay over for a night, I visited Hotel Oslo which is one of the top rated hotels in Coimbra. Although it doesn't look like much from the outside, Hotel Oslo is amazing. Staff is super attentive and kind and the hotel common areas are beautifully decorated. It also has a cute rooftop which is perfect to relax on while enjoying some of the best views of the city!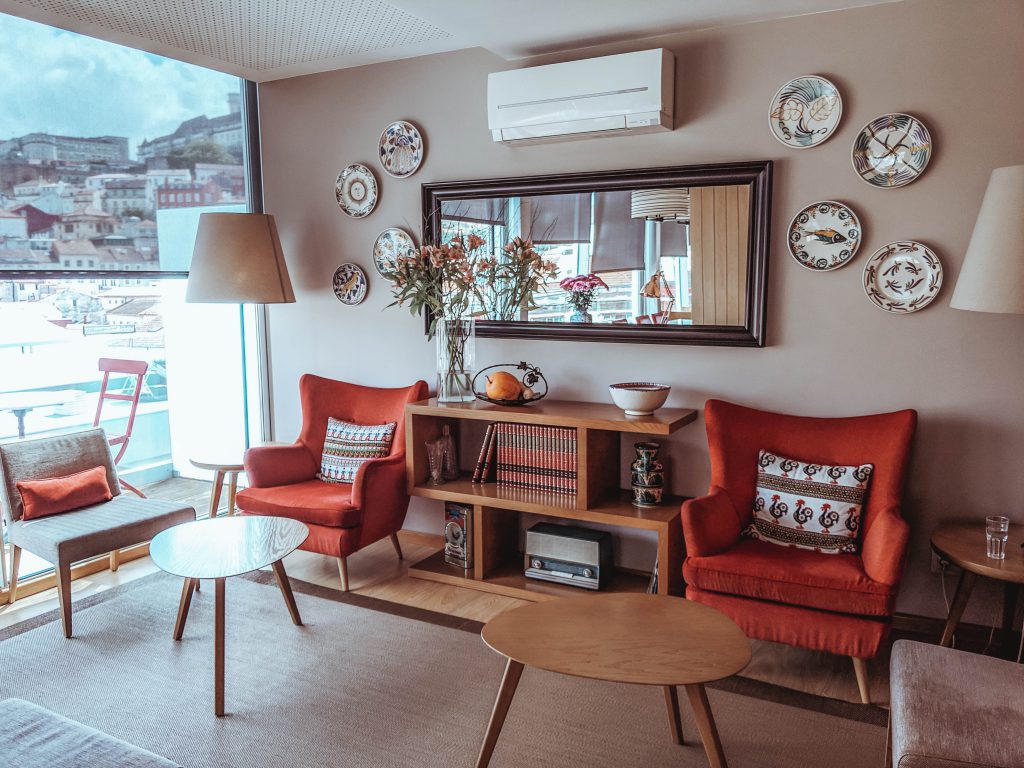 How to get to and around Coimbra
The best way to get around Portugal if you can drive in order to visit smaller cities such as Coimbra is by renting a car. You can find the cheapest car rates in Portugal departing from any city using Rentalcars. If you can't drive, book a train from Lisbon to Coimbra in Portugal's official train line.
Where to eat vegan in Coimbra
As a vegan I was surprised to find a vegan restaurant in Coimbra, as there aren't many restaurants in the city. The restaurant called Cozinha Consciente is not so easy to find as it's inside a gallery on the first floor but the food is delicious and affordable. It has a fixed price and the dishes change depending on the day.
Enjoyed this article? Support my work by buying me an oat capuccino. Otherwise, do me a great favor of leaving a comment and following me on Instagram (@travelwithpau). Feel free to say 'Hello!' I don't bite. And make sure you save the article for later!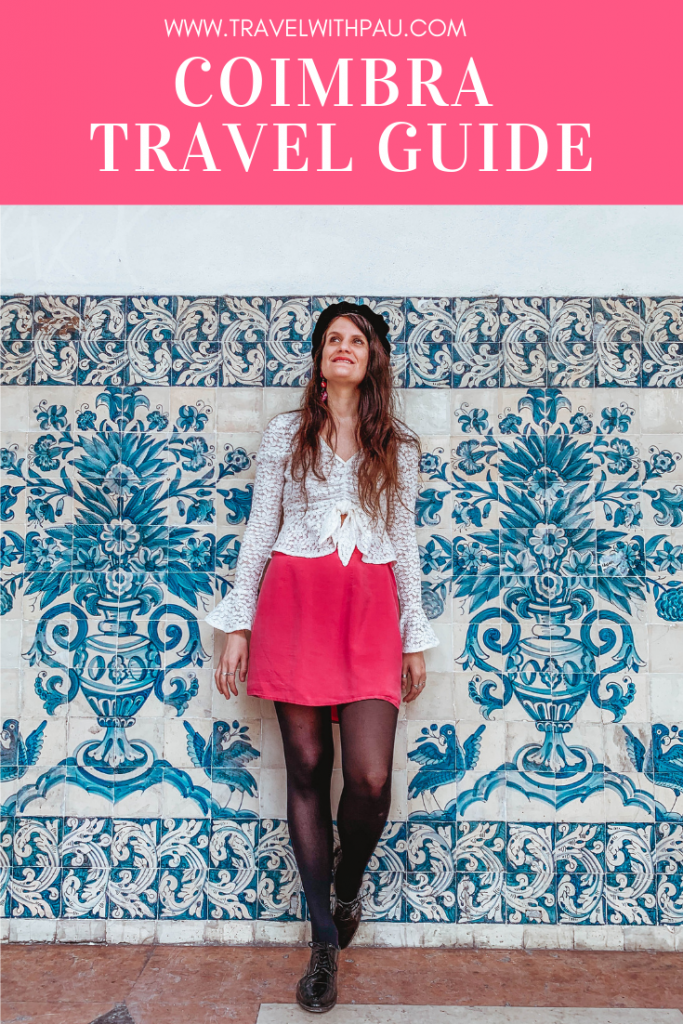 This post contains affiliate links. If you click on one and make a purchase, I might make a small commission, at no extra cost to you in order to help support my blog.