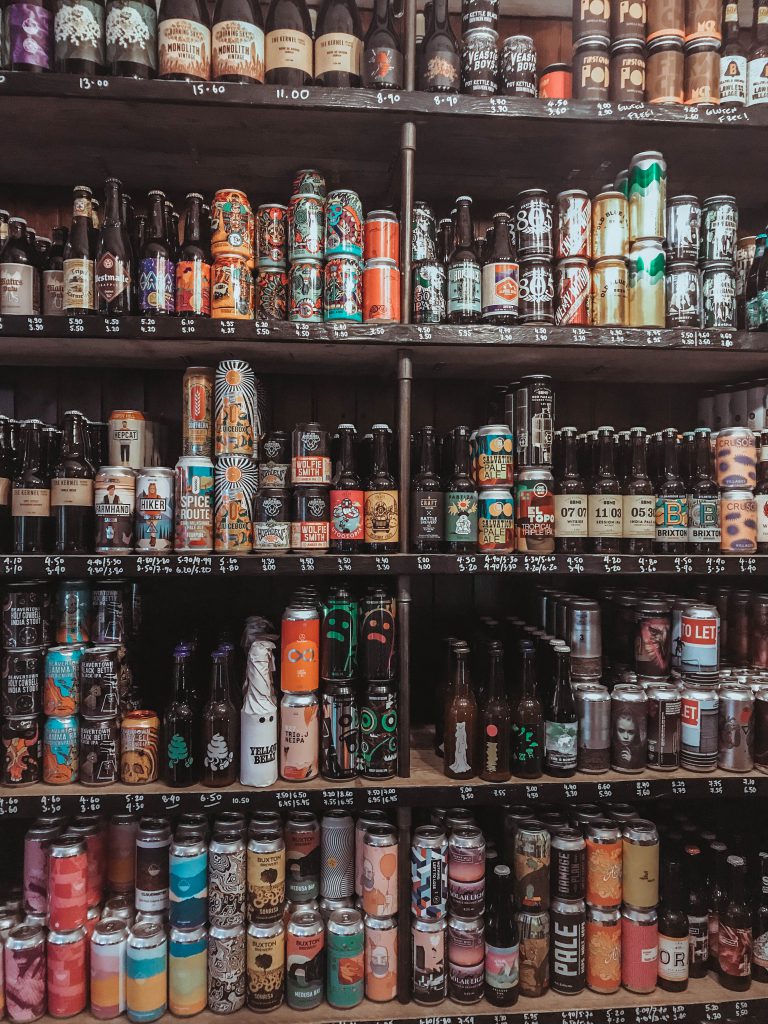 Argentina has shitty beer. At least it did when I left over four years ago, I'm aware it's got better, but then it was hard to escape Quilmes, Heineken or Stella Artois and only a few craft beer bars where around. Getting to London was a total upgrade. So many options in the bars and pubs, beer brands from all over Europe. But I still had to get to the next beer level, so I discovered craft beer bars, shops and the Bermondsey beer mile, which is essentially a bunch of awesome craft breweries all located within approximately one mile. I've written a detailed guide to it here. But those breweries are not open to the public all the time, so how do I get my craft beer fix the rest of the time?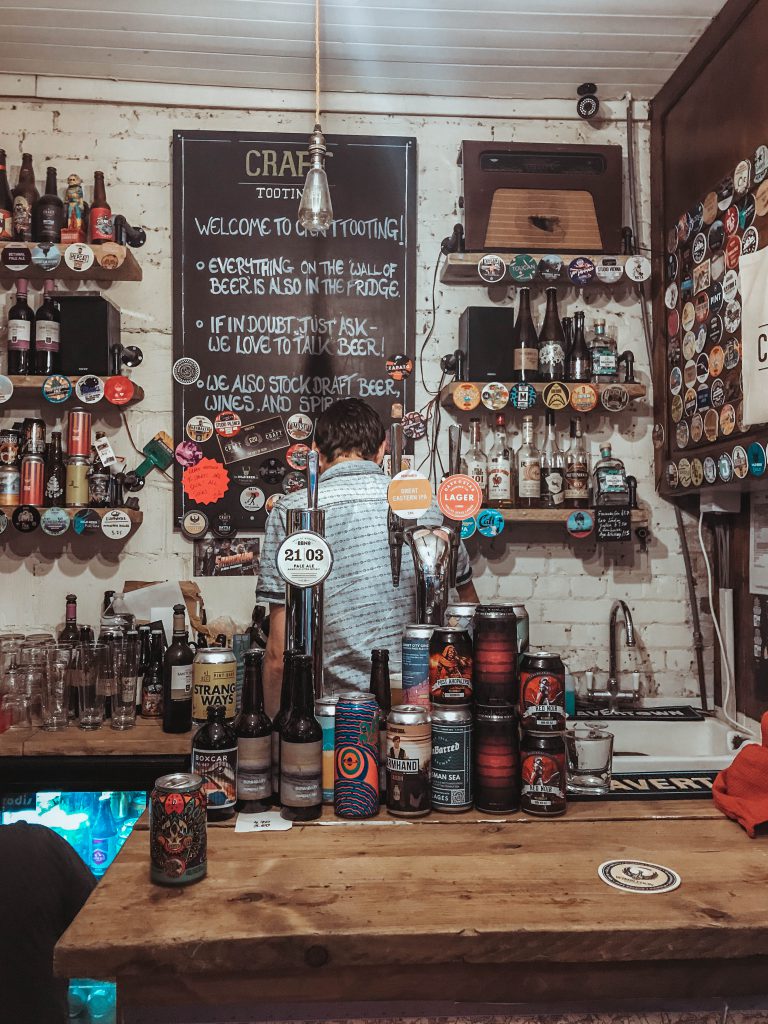 Lucky me Craft Tooting exists. I live in Tooting, and this craft beer shop and bar is in Broadway Market a now trendy market which is just outside Tooting Broadway's station. Broadway Market is becoming cooler with new restaurants, bars and shops opening every day. Craft Tooting has been quite a pioneer as it opened over two years ago.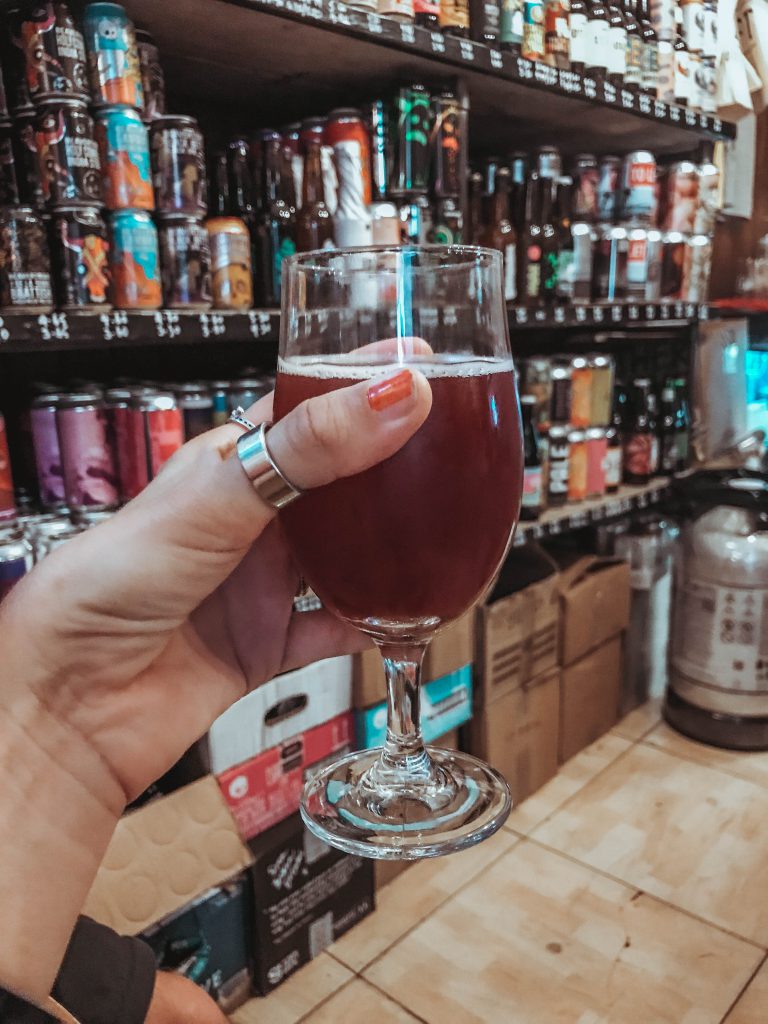 Craft Tooting is small but very cozy, with some seating inside the shop and some outside.  It has a beer wall with over one hundred beers from all my favourite breweries: The Kernel, Cloudwater, Fourpure, Gipsy Hill, and many many more. You won't find commercial beers here, just craft, and only the best of them seem to be handpicked into the shop. You can buy some to take away or you can have them cold in the shop. Plus, there are also always amazing beers on tap which change almost daily. Trust me, these guys know what they are doing.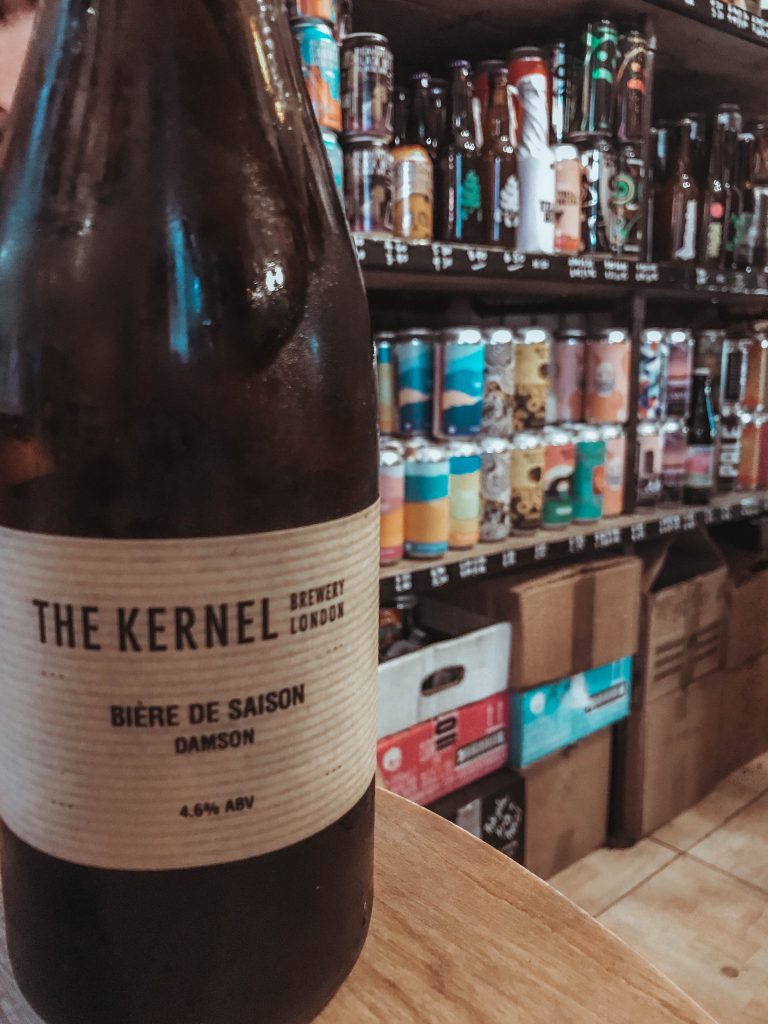 Their staff is also really friendly, but most importantly, knowledgeable about beer and they are always happy to give recommendations. What's really good is that there is fantastic food around and most stores let you bring along your craft beer. So if you are around Tooting, pay this shop a visit! I'm still thinking about the Bière de Saison from The Kernel that I had yesterday, it was magical.
You can find Craft Tooting's location and opening hours here.