Hopefully the last lockdown haul this year? Fingers crossed! Taking advantage of the last days locked down and bored at home to do a Femme Luxe haul. Got 3 items this time.
Make sure you follow my 21buttons account as I post all of my outfits there, these included!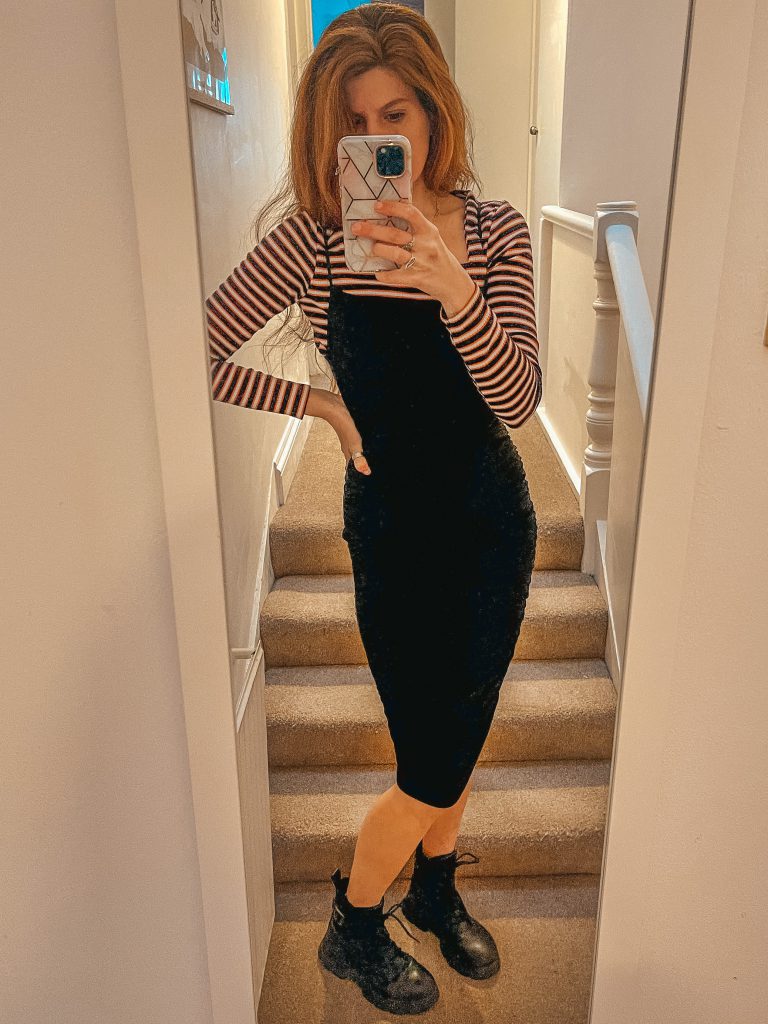 So what's in store for this time? The Black Ruched Midi Bodycon Dress – Taylor is a go to item, it can be made shorter, longer, and worn with a T-Shirt below if it's winter as it's still cold in the UK. I did wear it as it is to a party back home, black dresses are wardrobe staples aren't they? I do like playing with them to make them less boring as I'm not really the type of person that wears black. I love the fact that it can be worn with a long sleeve t-shirt.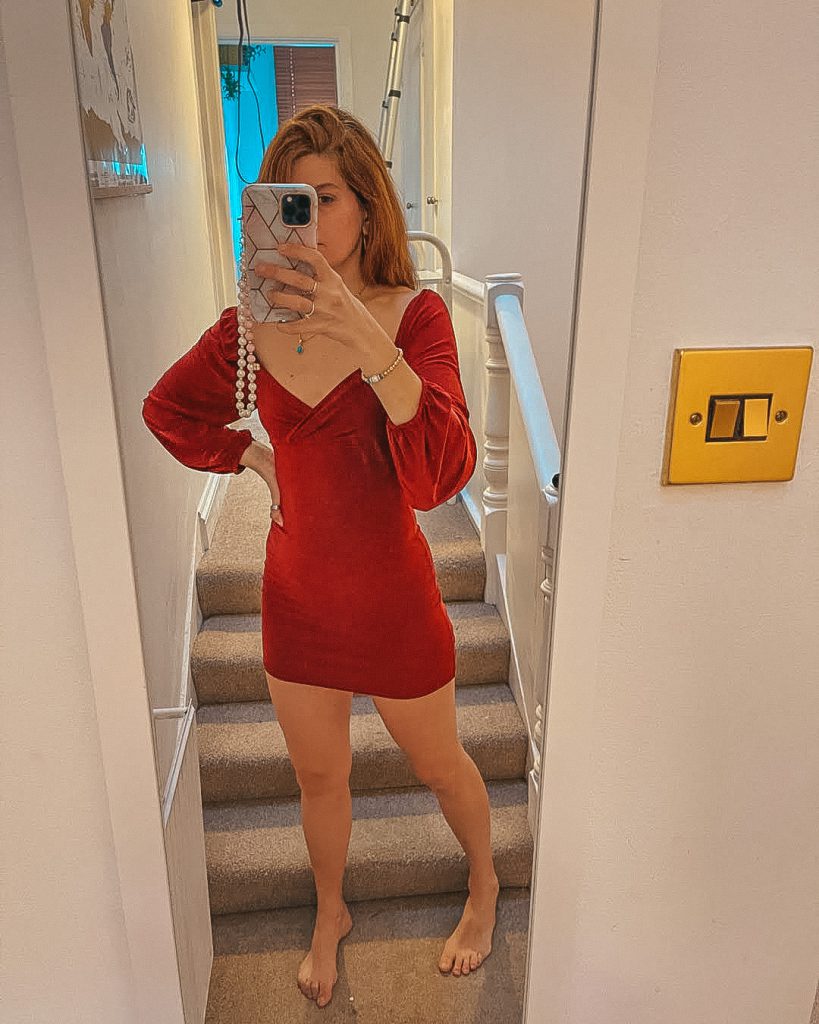 Second this time, is the Wine Slinky Balloon Sleeve Bardot Mini Dress – Meghan. Also really cute but too short for me wearing it on its own, I just don't feel so comfortable and have to be constantly pulling it down. Also I can't wear it as it's modelled in the website because I have small breasts so it falls down. I need to tape the boob area to make it work. I quite like it off shoulder thought, looks amazing.
As it's very short however it can be used as a t-shirt and it looks even nicer, with jeans, or any type of trousers and that makes it winter friendly. This is the Wine Slinky Balloon Sleeve Bardot Mini Dress – Meghan worn as a t-shirt: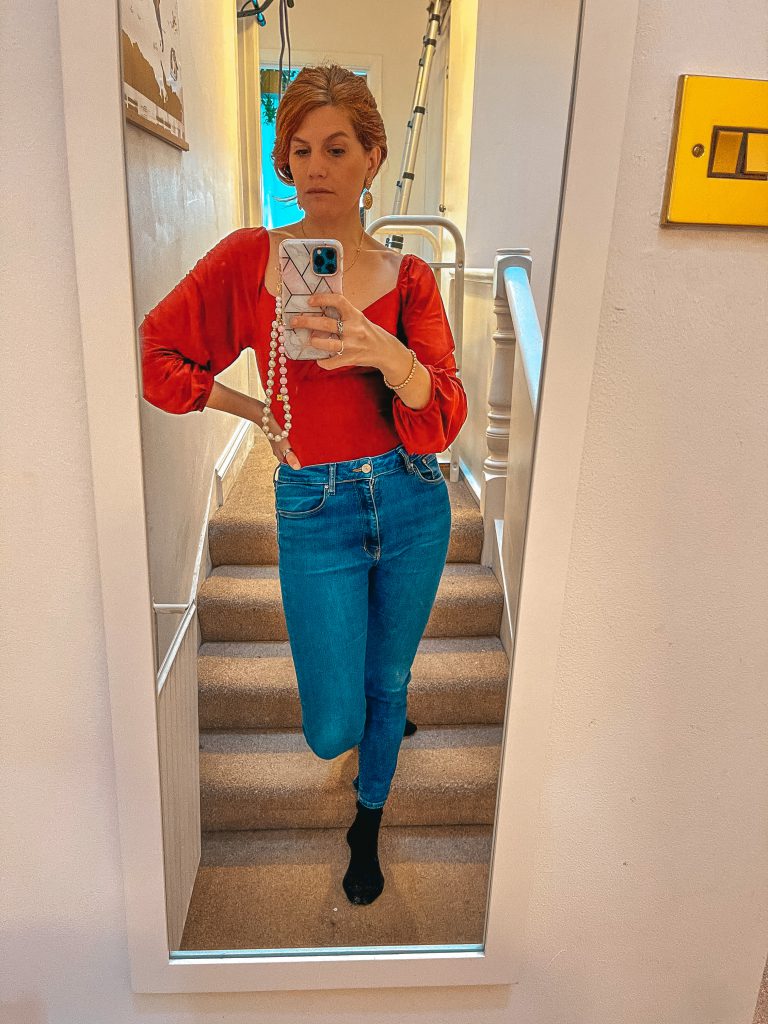 Last, got the White & Black Marble Print Cuffed Joggers – Caiden. I quite like marbled stuff although I must admit mostly for home decor purposes but I was willing to try this one out and I think it turned out pretty good! I can't stopping using it now specially when working from home and just wanting to be comfy. It is super comfy! Find Femme Luxe joggers are just mega super comfy and I love them because of that. I'd have them in all colours. Just need to be careful I don't look like I'm wearing PJs though as they do look a little bit too comfy. Wearing make up should solve it.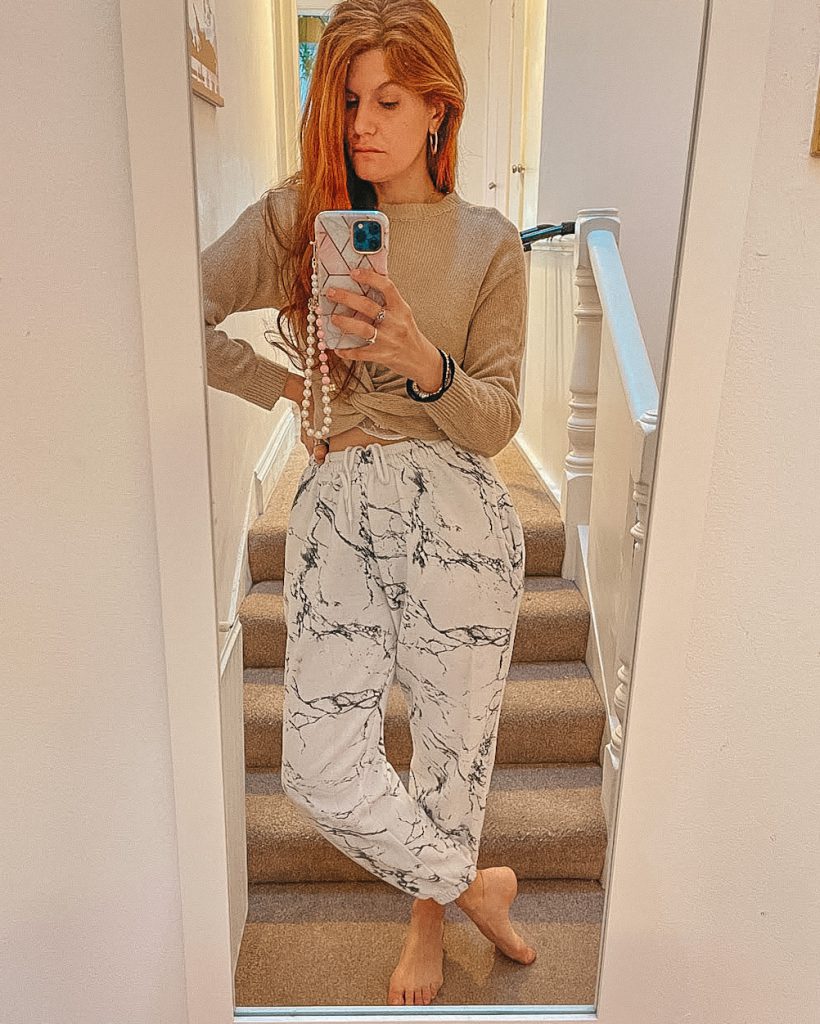 What do you think about this Femme Luxe haul?