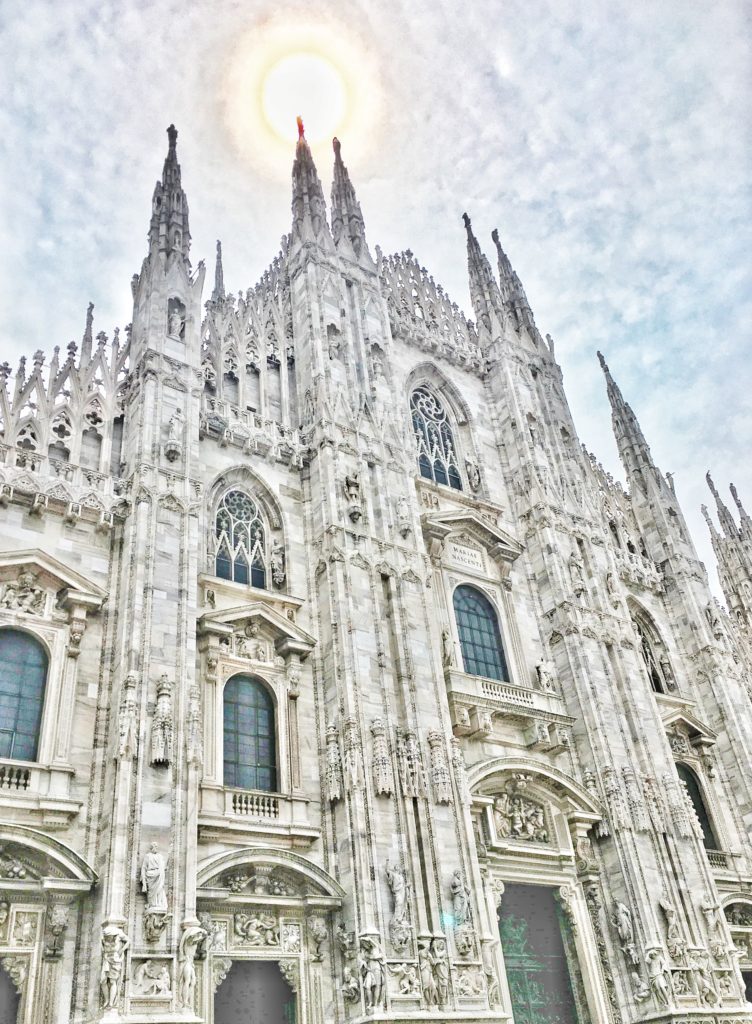 Milan is elegance mixed with a pinch of the chaos and messiness that characterize Italy. It's one of the richest cities in the European Union, the banking capital of Italy and one of the world's fashion capitals. Don't be surprised if you run into a photoshoot on the street in Milan! I found it to be quite unique when compared to other cities in Europe, and even very different from it's national neighbor, Rome.
Milan may not be in the typical Italian itinerary, but even if just for a day, it should be. There indeed are less attractions than in Rome, Venice or Florence, but some very interesting. It's majestic Duomo attracts millions of visitors every year, as does Da Vinci's Last Supper, also in Milan. Learn what to do, see and where to stay in my Milan travel guide!
WONDERFUL THINGS TO DO IN MILAN
Admire the Duomo di Milano
This marvelous Gothic cathedral is undoubtedly the main attraction in Milan. And I bet you'll agree! Its intrinsic design is one of a kind. It's also the third largest cathedral in the world. Get your ticket to the Duomo, museum and more plus an audio guide here.