After a great time in the town of Pai in North Thailand, it was time to go explore the Andaman Sea, so my friend and photographer Sofia and myself decided to head to Ko Phi Phi. It was a long travel day, we were picked up at our hotel in Pai at 9:30 and after a 4 hour bus and a plane we got into Krabi Airport at around 18:00.
From Krabi Airport to Krabi Town
I tried to research online what the best and cheapest way from Krabi Airport into Krabi Town, and it just wasn't clear enough so here it goes after having lived it myself. Krabi Airport is around 14km away from Krabi Town. Taxis have a fixed fee of 500 baht – so expensive! However there is a cheaper, and fast enough option to Krabi Town: the shuttle bus. It's 90 baht per person, and it takes you to your hotel. You just need to wait for little bit until the bus gets full, once there you tell the organiser which hotel you are going to. The bus drives into town, it stops in a tour agency and then a songthaew takes you to your hotel. I think overall it takes around 30 to 40 mins door to door.
Finding our way to Koh Phi Phi
Our plan was to get the first ferry the next morning to Koh Phi Phi. We saw in the Andaman Ferry website that the first ferry was 9 AM and cost 945 baht for two people, but no pickup was provided from the hotel, and a Grab car cost 250 baht. This seemed too expensive for us. The bus from the airport dropped us off in a tour agency and after asking, the ferry + hotel pickup cost 800 baht for two people.
Checking in to Family Tree Hotel
We had a booking in a boutique hotel right in the middle of Krabi Town called Family Tree Hotel. We got there around 19.30 and checked in. And what a surprise! The hotel is gorgeously decorated, with a white + wooden minimalist vibe. There are also plants absolutely everywhere, and I'm a big fan of plants for decoration. We quickly fell in love with it. The hotel is run by a big family of four generations. Each of them play their part and divide the responsibilities of running the hotel and its cafe – from baking, to roasting coffee which is done right there in the hotel! The same family owns a restaurant nearby called May & Mark's House.
We walked into our double room and continued to be pleasantly surprised. The room is spacious, and space is very smartly distributed to fit what seems like four spaces into one. The main room has a double bed, the mirror and hand washing area, the wardrobe area and a desk with a minibar. My favorite thing about the room: there are freshly roasted coffee beans, a drip and delicious cookies provided. But what's magical about it is that both the coffee is roasted and cookies are made by hand by the family that owns the hotel. Every small detail of this hotel has been thought of, even the water bottles are made by the hotel, and within the bathroom accessories they even provide hair clips and bands. I had never seen that before in any hotel!
Last, there is a bathroom and shower separate from the main space, again designed in a way that it's small but spacious at the same time! Also, Wi-Fi works everywhere in the hotel and codes are provided to log in within the card key holder.
Exploring Krabi Town
We decided to go out for dinner and explore a bit of Krabi Town on the few hours we had here. Our first stop in Krabi Town was the boutique supermarket Mother Marché which is right around the corner of the hotel. We bought some Thai snacks, face masks and alternative medicine there. We then headed to the Night Market and Walking Street. You can do some shopping of bazaar items there but the best thing was the fruit section of the market, just so many great fruits to choose from! Pineapple, Mango, Durian, Papaya, Rose Apple and so many others. It started pouring down so we dropped by May & Mark's House to check it out. We ended up eating there, the food was absolutely great! The menu is extensive (maybe even too extensive) and there is just a bit of everything: Brunch, Thai, Mexican & Italian. It all looked very fresh and our dishes were delicious. We also had a coffee which we then learned is also roasted at the Family Tree Hotel.
We walked a bit more, and then got back to the hotel. We decided Krabi Town has the cutest bars, hostels and brunch places! Honestly, I view Krabi Town as more of a stopover place, as if you were going to Krabi's beaches then you are better off staying in Ao Nang or closer to Railay beach, but was glad I had these few hours here. I did enjoy them.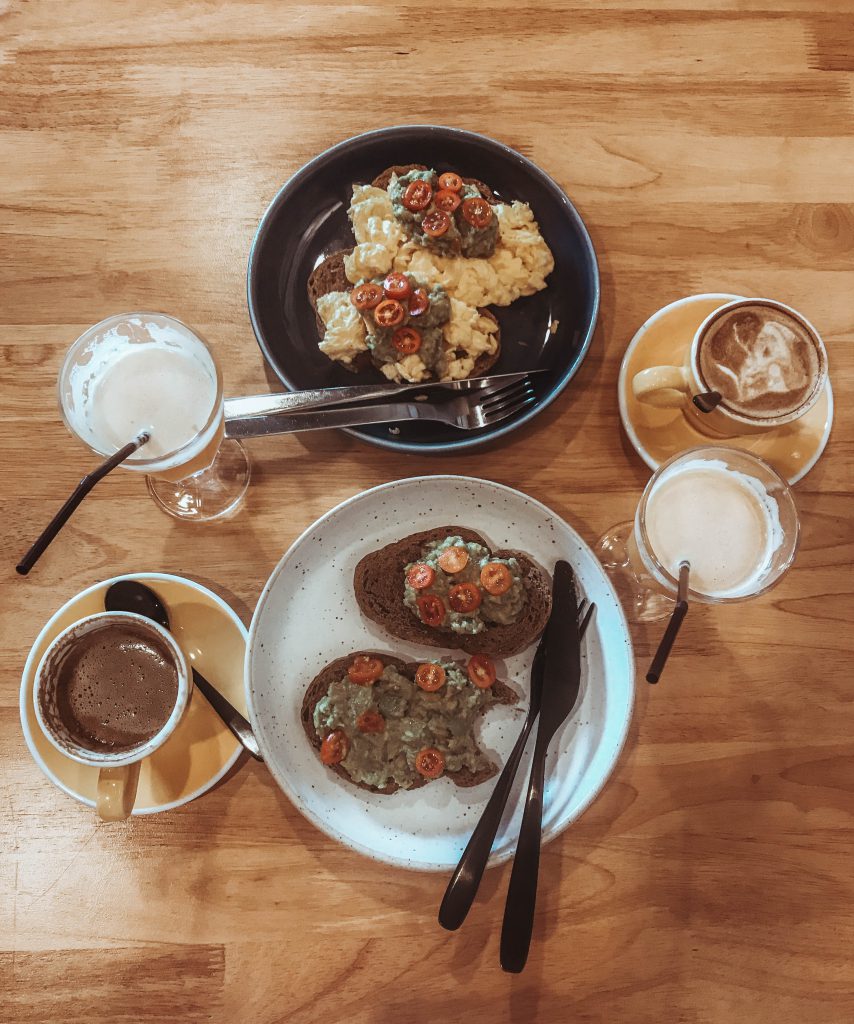 Checking out Family Tree Hotel
We woke up at 7 and spent some time exploring and taking pictures of the hotel with daylight because it is so pretty. We shortly headed to breakfast. Breakfast in the Family Tree Hotel includes coffee, juice, one main and one dessert. That's so much food! We ended up having avocado and scrambled eggs on toast — avocado only for me as I'm a vegan. No dessert, because that was too much for us. Luckily both in Family Tree and May & Marks there is high quality soya milk (not sweetened or vanilla flavored) so I ended up having the best coffee in Thailand in Krabi Town. At 8.30, we were picked up to head to Phi Phi.
I would strongly recommend you staying in Family Tree Hotel when visiting Krabi Town. It's very reasonably priced and has a uniqueness you won't find elsewhere and that will make your short stay at Krabi Town one to remember. You can book Family Tree Hotel here.
If you liked this article please leave a comment and follow us on Instagram.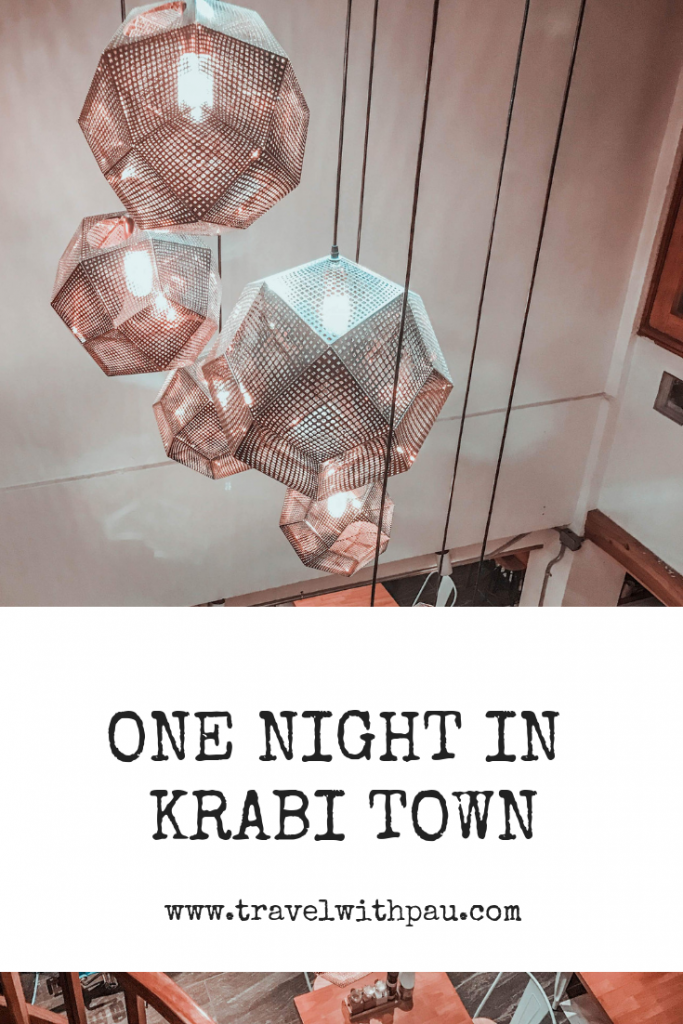 Disclaimer: My stay at Family Tree Hotel was complimentary however as always my opinions are my own. Additionally, this post contains affiliate links. If you click on one and make a purchase, I might make a small commission, at no extra cost to you in order to help support my blog.