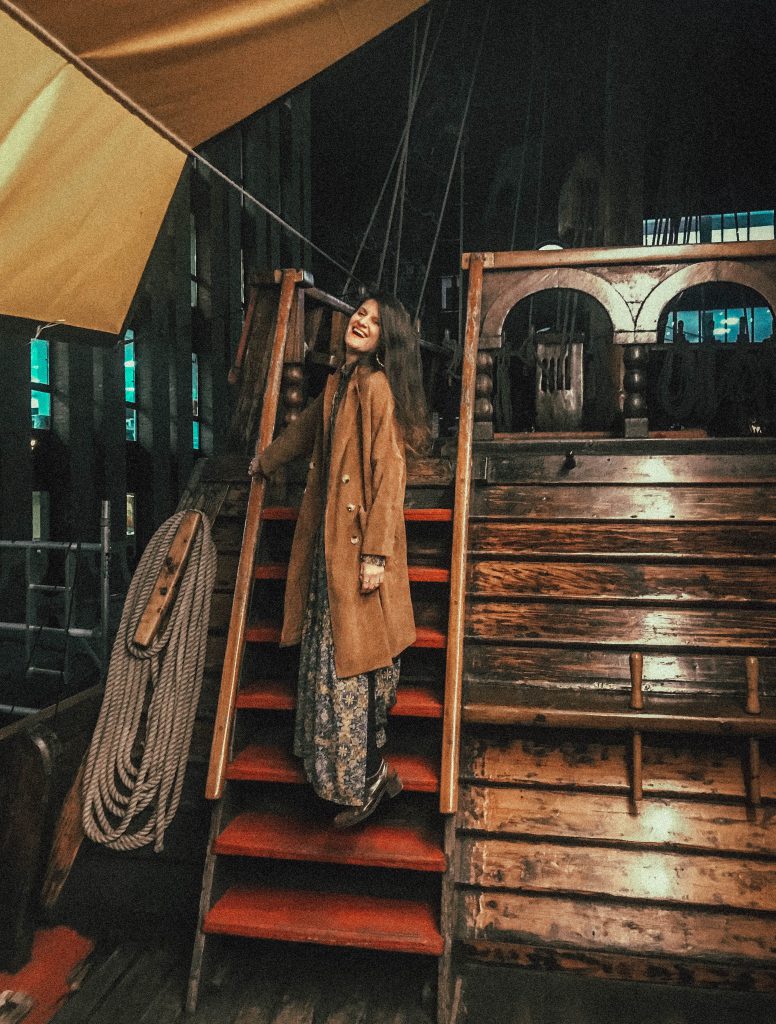 Have you ever dreamt of becoming a pirate? Well you can now do so just for an evening and right in the middle of London at Pirates of the Hidden Spirit. This is your chance to become a pirate and drink cocktails at the same time!
Your life of piracy will begin in a ship docked somewhere in central London, location to be revealed once you purchase the ticket. Upon arrival, one of the members of the crew – a pirate – will greet you with a little bit of pirate talk and then escort you to the ship. You will leave your belongings in the cloakroom and receive your special pirate attire as well as meet other members of the crew.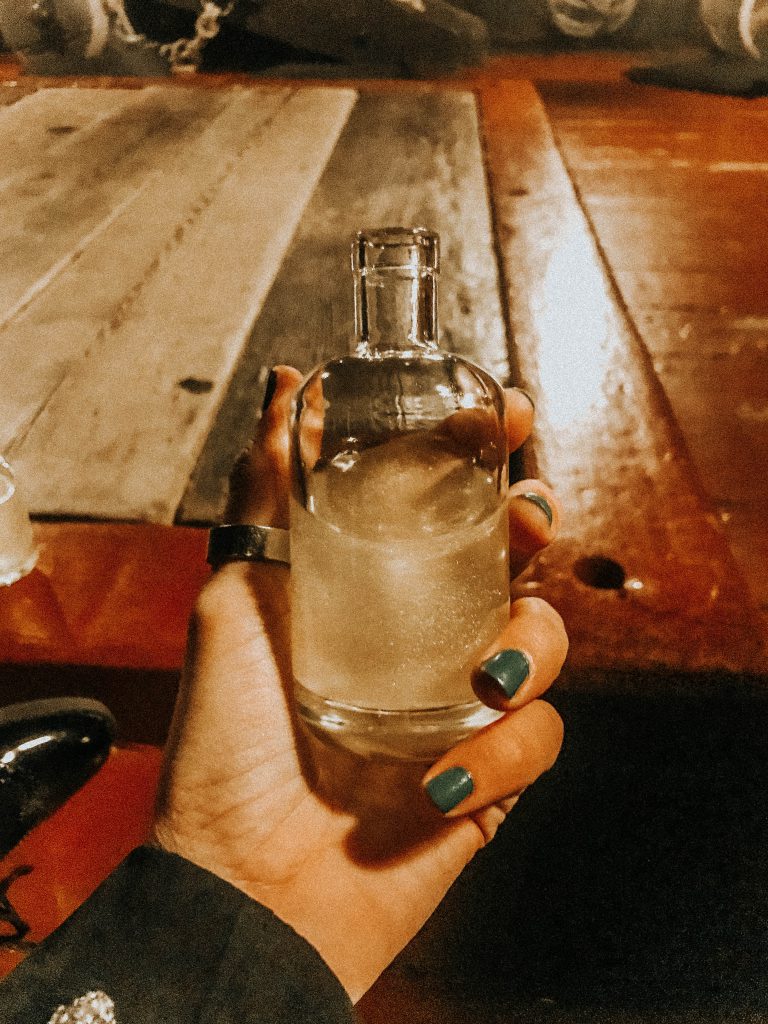 It's now time to get deep inside the ship, which will require some serious ducking as some sections are quite low. The ship is gorgeous, it has real cannons and all! You will receive a welcome shimmery drink and will then meet the evil Governor who will give you an introduction on why you are on the ship as part of the crew and what's your role. You will also meet Captain Jack who is super cool and who really wants to keep the 2M USD treasure that's on board. He really dislikes the Governor.
It is now time to go to the bar area, where you'll get your cocktail menu in a hidden treasure map style menu. At this point, you will have two cocktails left. The cocktails we ordered were delicious and quite original. At all times when in the bar you will be surrounded by actors, or other members of the crew, who will ensure you continue to be engaged with the story. There will be some twists and turns in this pirate story which I will not spoil here. Our story had a great ending because someone in the audience intervened and got into the action which was absolutely great.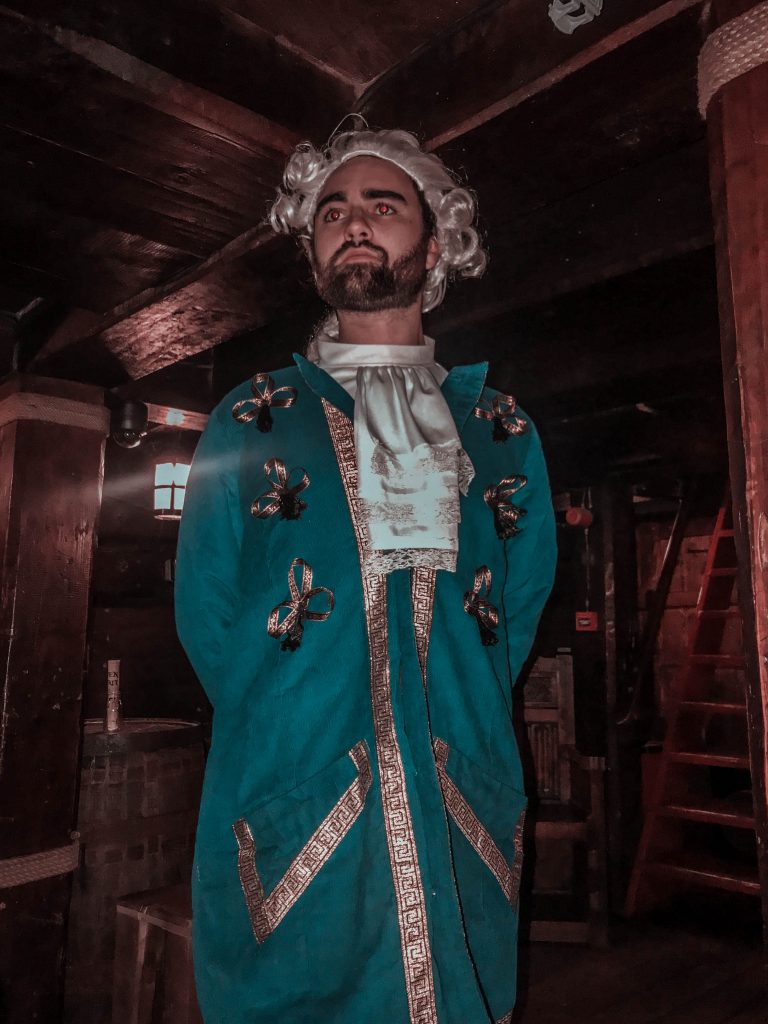 The experience lasts 1hr 40 minutes and with all that goes on, sadly, it is over before you know it. Also, three cocktails are included in the experience, but if you can buy more if you want to. Just bear in mind that there is no food so try and eat something before all the drinking starts.
As a fan of immersive experiences and just quirky nights out in London, Pirates of the Hidden Spirit was an amazing, original night. Do take into account it's best suitable for those who are not so shy and like a bit of role playing as the actors do make sure you are involved in the story. You can choose to get super involved or lay low but it's a lot more fun if you just get right into it.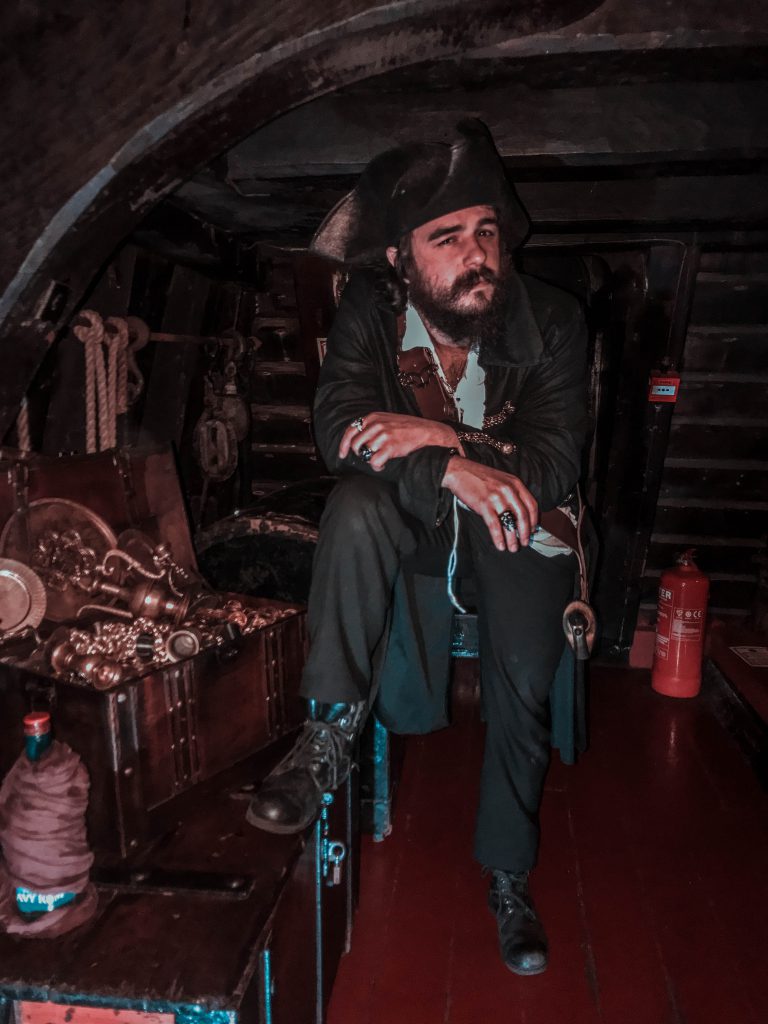 If you would like to book tickets for Pirates of the Hidden Spirit, you can do so here. It's on until end of March 2019 and costs £34.99 which I believe is more than reasonable for three cocktails plus the experience itself. So if you are up to the challenge, polish your pirate talk and join the crew!
If you liked this article please leave a comment and follow us on Instagram.