Can you visit Costa Brava without a car? The answer is YES! Despite literally 100% of the people I asked saying the opposite, I went for it and I'm happy to report I've proved them all wrong. Yes you can absolutely do Costa Brava without a car, yes it's not the same thing as having a car but you are still able to see most stuff and definitely better than not visiting at all. In the post below I'll explain how you can make this happen and I'll include a sample itinerary you can follow.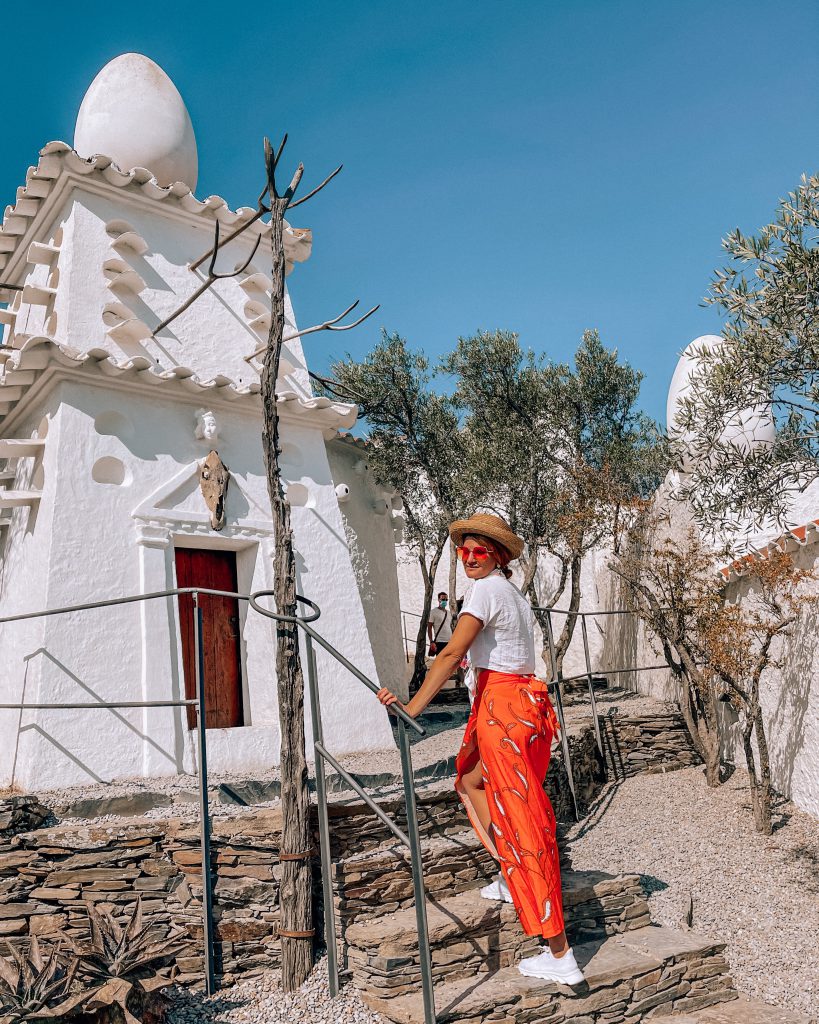 COSTA BRAVA WITHOUT A CAR: WHICH TRANSPORT IS AVAILABLE?
Sadly, trains don't connect all of the Costa Brava but buses do! The main bus company which runs in Costa Brava is called SARFA. You can view its timetable and buy tickets online here. I found frequency to be good enough to allow flexible travel without planning much in advance either buying tickets online or simply directly from the bus station (where I had no issues with availability).
To make this trip happen, what I did was combine going to a major city by train from Barcelona and from that city take day trips using the buses. The reason I did this is that many of the cities you'll end up visiting don't really have direct buses connecting them so you need to go back to a major city to continue your journey to other cities. It will all become clearer once you see the itinerary below.
COSTA BRAVA WITHOUT A CAR: SAMPLE ITINERARY
Day 1: Barcelona to Figueres by Train, explore Figueres!
My first stop in Costa Brava was Figueres. Why? You can reach it via train in around an hour from Barcelona, and it's not far from Cadaques which is where you really want to go (trust me). I chose Figueres as a hub to take day trips from as the hotels were cheaper than by the coast and also it is well connected via bus to other Costa Brava towns. Figueres is also Dali's birth city and it's quite quirky as a result. Definitely get a day in Figueres to visit Dali's museum, the highlight of the city. Make sure you book tickets in advance and don't miss your time slot.
WHERE TO STAY IN FIGUERES
Stay in Sercotel Hotel President or The Museum Apartments depending on availability & price, both are very well located and have some quirky Dali inspired decoration, and have a decent price. You can find other top rated hotels in Figueres here.
WHERE TO EAT IN FIGUERES
You HAVE to go to SAVAGE for Brunch. I really enjoyed Sidreria Txots and Bocam for lunch or dinner.
BEST FIGUERES TOURS
Day 2: Cadaqués day trip from Figueres by Bus
Next stop was Cadaqués, for which I took a SARFA bus booked in advance which took ~1hr in the early morning. Cadaqués is known to be the prettiest town in Costa Brava, and this is nothing but true! Upon arrival I walked to Dali's House in Portlligat (need to book in advance) followed by a visit to Cap de Creus national park using the available shuttle buses. After, I walked back to the town to explore it and relaxed in its beaches, my favourite was Platja Sa Conca.
WHERE TO STAY IN CADAQUES
I'd recommend you stay at least one night in Cadaqués, my day was pretty rushed trying to get it all in in just a day. You can book one of Cadaqués top rated hotels here.
WHERE TO EAT IN CADAQUES
Have brunch in Brown Sugar (also go there at night for cocktails!) and lunch at Restaurant Cap de Creus for unbelievable views!
Day 3: Roses & Empuriabrava day trip from Figueres by Bus
Another beach town you can visit from Figueres is Roses, which is also ~1hr by bus. Yes, Roses might not be as pretty as Cadaqués but it has a long and less busy beach and an impressive citadel which I recommend you visit. One thing I did in Roses was take a boat tour, always love doing one when I travel to a beach destination. You could also take the chance to visit the town of Empuriabrava when you are in Roses it's the largest residential marina in the world! Basically a man made canal city. You can rent a boat to explore it for a very low price.
Day 4: Figueres to Girona by Train, explore Girona
Next, I moved south down the Costa Brava by taking a train to Girona, again ~1hr long. I chose Girona as it's a major city in the province of Girona (yes, city and province share the same name) and I couldn't have made a better choice! Girona is a beautiful medieval city, with multiple bridges and breathtaking views as a result. During my visit I did a walking tour, traversed all of its bridges, went up the endless steps leading to Girona Cathedral and got lost in the Old Town.
You can also go to Girona from Barcelona easily by taking this tour: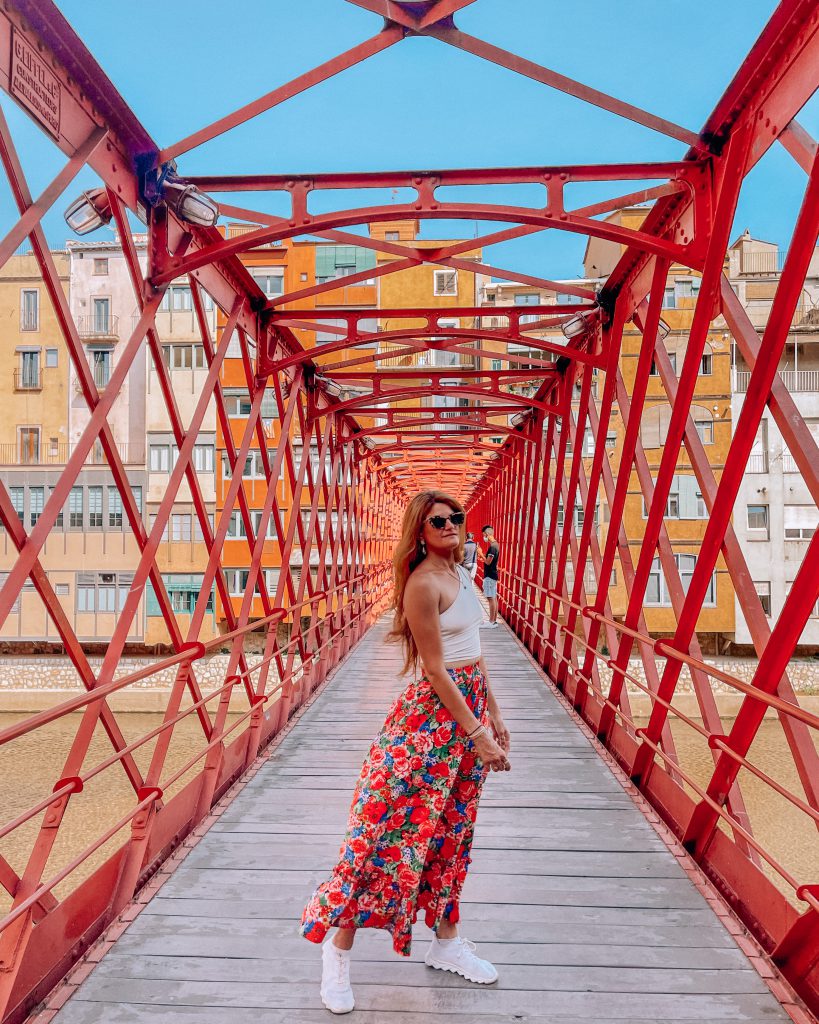 WHERE TO STAY IN GIRONA
I chose Condal by Pillow due to its perfect location, accesible price and minimalist decor. You can find other top rated hotels in Girona here.
WHERE TO EAT IN GIRONA
The list of places to eat in Girona is endless! There are so many good restaurants in the city. For brunch or lunch hit up La Fabrica Girona which is a famous spot amongst cyclists, and Coffee & Greens for a smashing acai bowl that will make you say 'yummm' with every spoonful. For dinner, grab a seat in a magical medieval setting at Cafe Le Bistrot or indulge in delicious crepes and cider at Creperie Bretonne. Last but actually most important is… ice cream! Have uniquely shaped ice lollies at Rocambolesc, yes there's ice lollies shaped as some of the city's monuments, and make sure you try Madonna Gelateria for the best vegan ice cream you will ever, ever try.
Day 5: Calella de Palafrugell day trip from Girona by Bus
The next day I left Girona in the early morning to visit another beautiful beach town in the Costa Brava: Calella de Palafrugell. Note that to reach Calella de Palafrugell you'll take a bus to Palafrugell and then need to take a local bus to the beach which you can pay for on the bus itself, with cash. Definitely go to Calella de Palafrugell Beach but fit into your itinerary Llafranc Beach as well. From Llafranc, I hiked to the lighthouse of San Sebastian and the 360 views from up there. It's a bit of a walk, but absolutely worth it.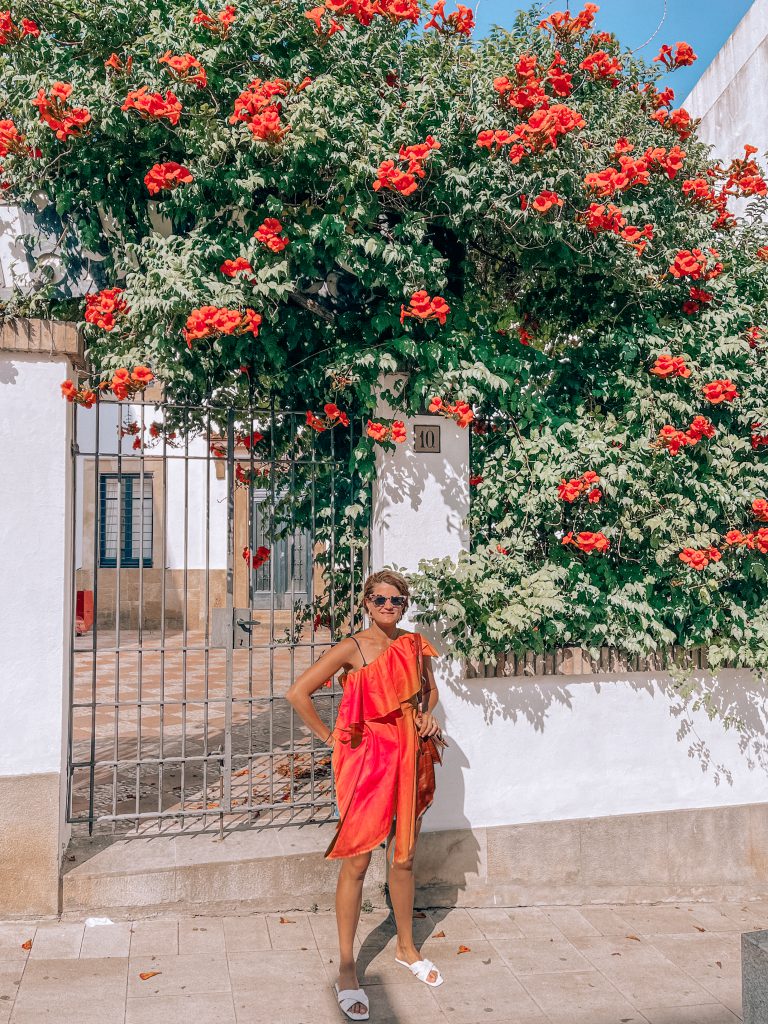 WHERE TO STAY IN CALELLA DE PALAFRUGELL
If you are looking for a luxurious and romantic stay then you must check out El Far Hotel. Otherwise, Hotel Port-Bo would work. You can find other top rated hotels in Calella de Palafrugell here.
WHERE TO EAT IN CALELLA DE PALAFRUGELL
If you are only visiting for the day and you decide to do the hike up to San Sebastian's Lighthouse then the restaurant by the lighthouse Farnomo is your first choice, with the second option being lunch or a drink plus a snack at El Far Hotel. You'd need to splurge a little bit, but I enjoyed their creative take on patatas bravas!
Day 6: Besalú day trip from Girona by Bus
While researching medieval towns to visit in Costa Brava, Pals & Peratallada where top of the list however these are a bit tricky to visit when you are already in Costa Brava – funnily enough it's easier to reach them from Barcelona by bus. Besalú however did have a bus from Girona, but this time it was from Teisa rather than SARFA and I bought it directly from Girona's coach station same day. Besalú is known for its impressive bridge. The town itself isn't as impressive as the bridge and there isn't a lot to do so if you had to chose somewhere to drop from this itinerary that would be it. If you are renting a car, definitely schedule a quick stop here.
WHERE TO STAY IN BESALU
Although you likely won't sleep here, staying in Medieval towns overnight can always be magical! I'd recommend you stay here.
WHERE TO EAT IN BESALU
You'll likely have lunch in Besalu, in that case eat in Restaurant Pont Vell.
Day 7 & 8: Girona to Lloret de Mar or Tossa de Mar by Bus
My last stop in my Costa Brava trip without a car was Lloret de Mar. Lloret de Mar is a small Mediterranean beach town in Costa Brava, Spain. It is located only 75 kilometers away from Barcelona and 40km from Girona so it's very easy to reach by bus. Tossa de Mar is a much nicer town than Lloret de Mar and a must visit but you can do it as a day trip as it's smaller. You can see everything there is to do in Lloret de Mar in this post.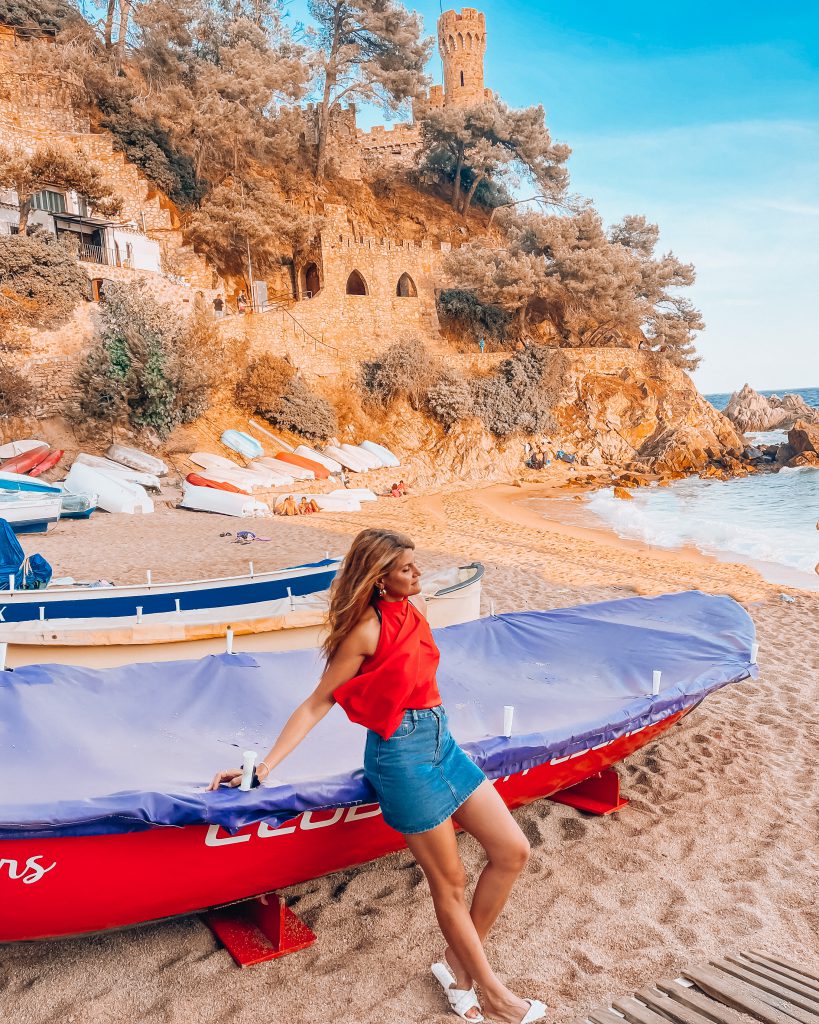 Day 9: Lloret de Mar to Barcelona by Bus
Alas, we've come to the end of the itinerary! Lloret de Mar is not connected by train, so you'll need to book a bus to Barcelona which is approximately 3hrs using SARFA buses.
And… that's it! You can easily copy my itinerary if you want to visit Costa Brava.
COSTA BRAVA TOURS