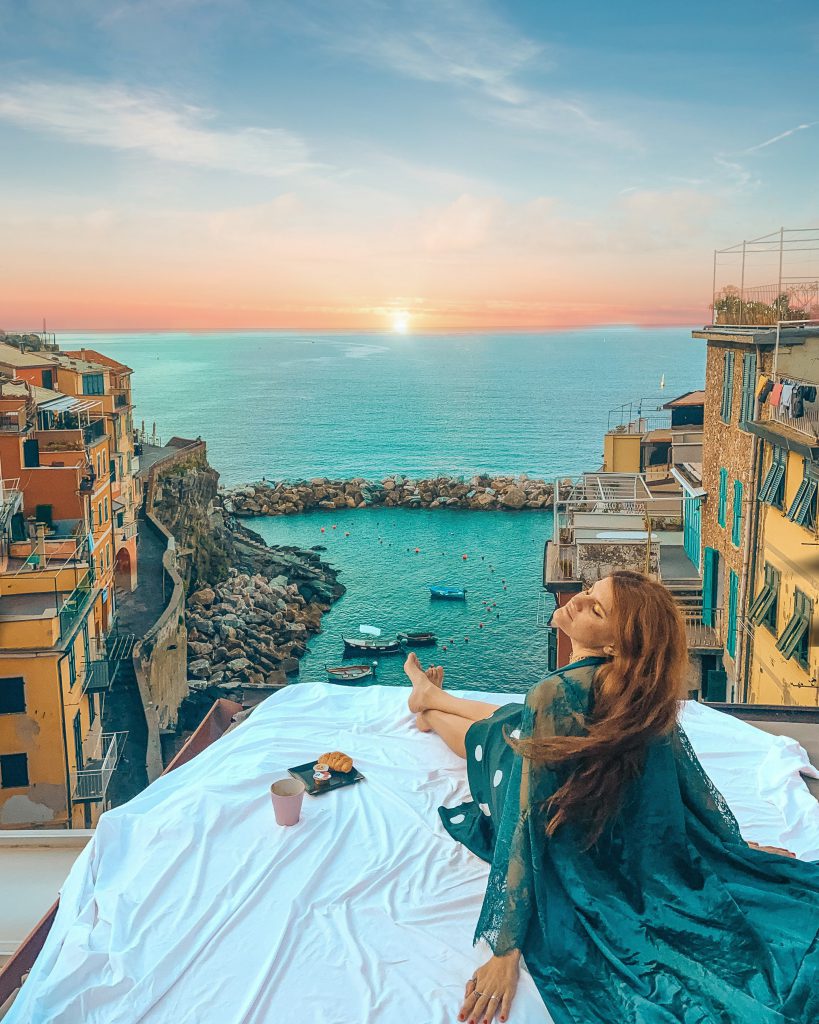 CINQUE TERRE BUCKET LIST & TRAVEL GUIDE
Cinque Terre had been on my bucket list for ages (thanks to Instagram), and I managed to visit during Covid! The pictures of the gorgeous towns is something most of us probably recognise. Cinque Terre attracts 2.4 million visitors a year to trek, boat and train their way through its dramatic cliffs and picture perfect coastal villages.
WHAT IS CINQUE TERRE?
Cinque Terre is a stretch of the Italian Riviera which consists of five, UNESCO protected villages: Monterosso, Vernazza, Corniglia, Manarola and Riomaggiore. They are all perched within the Cinque Terre National Park and protected by the sparkling Mediterranean Sea to the west.
Each village is its own beauty, most of them share the pastel buildings and pristine sea views, but each has its own different vibe. The Cinque Terre is located just south of Genoa in north-west Italy in the region of Liguria.