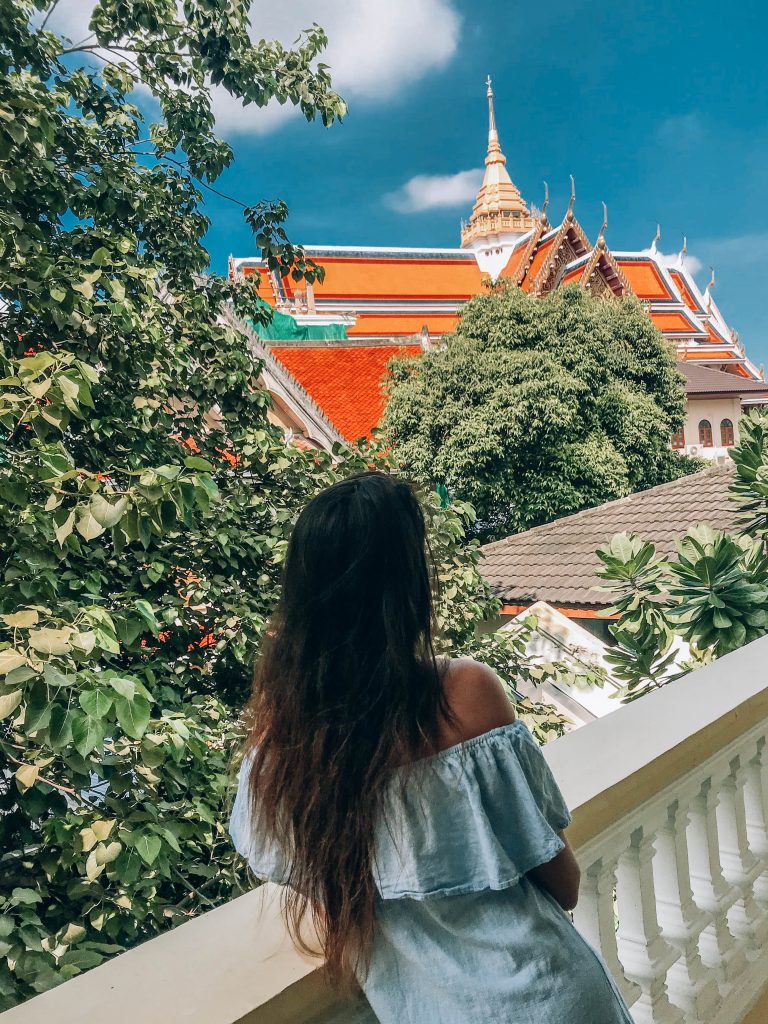 I arrived, together with my photographer and friend Sofia, to a hot, hot Bangkok. Took the city line train from the airport to Masakkan and then the metro to Hua Lamphong. After a short walk we arrived to an oasis: Baan 2459. This hotel is truly an oasis within a messy but wonderful city. We were greeted with a welcome drink and soon were invited to our room.
The hotel
Part of what I love from Baan 2459 is that it's full of history. Built in 1916, Baan 2459 was to be the home of the respected muslim Vadanyakul family for many decades. Within their history, there is a Romeo & Juliet love story as one of the men of that family married a woman from a conflicting muslim clan, against all odds. The Vadanyakul family had to relocate in WWI and Baan 2459 was then rented to a Chinese printing press, which was then shut down. I can't even begin to imagine everything that happened in these rooms in the past! The hotel is now fully refurbished with a simple but elegant, unique and vintage decoration style.
The hotel is enclosed within gates. Inside it's full of greenery and so well taken care of you forget for a second you are actually in Bangkok as everything is absolutely polished. Every detail has been thought of.